Hong Kong, the chaotic, crowded metropolis, calms down at night, which is when its true character emerges. Hong Kong nightlife is where the evenings are not dark, the roads are not abandoned, and life is full of colors among the swift permanency of change, multiculturalism, vibrance, and fantastic food. There is a lot to discover, from the exciting pubs, restaurants, and clubs to the fun highlights of nighttime excursions and tours. Of course, there is alcohol and music to tantalize the senses, but dazzling city lights and the stars above also border a vast ocean. Depending on the company you're with, the pleasures of Hong Kong's nightlife may range from pure romantic bliss to limitless and wild enjoyment.
There is a lot to discover, from the exciting pubs, restaurants, and clubs to the fun highlights of nighttime excursions and tours. Of course, there is alcohol and music to tantalize the senses, but dazzling city lights and the stars above also border a vast ocean. Depending on your company and the occasion, Hong Kong nightlife experiences can range from pure romantic bliss to limitless and wild enjoyment.
Any tour of Hong Kong's nightlife must begin with the mysterious party scenes in the city's well-known pubs and bars. The bars and clubs in Tsim Sha Tsui, Wan Chai, and Lan Kwai Fong are home to some of Hong Kong's most legendary treasures.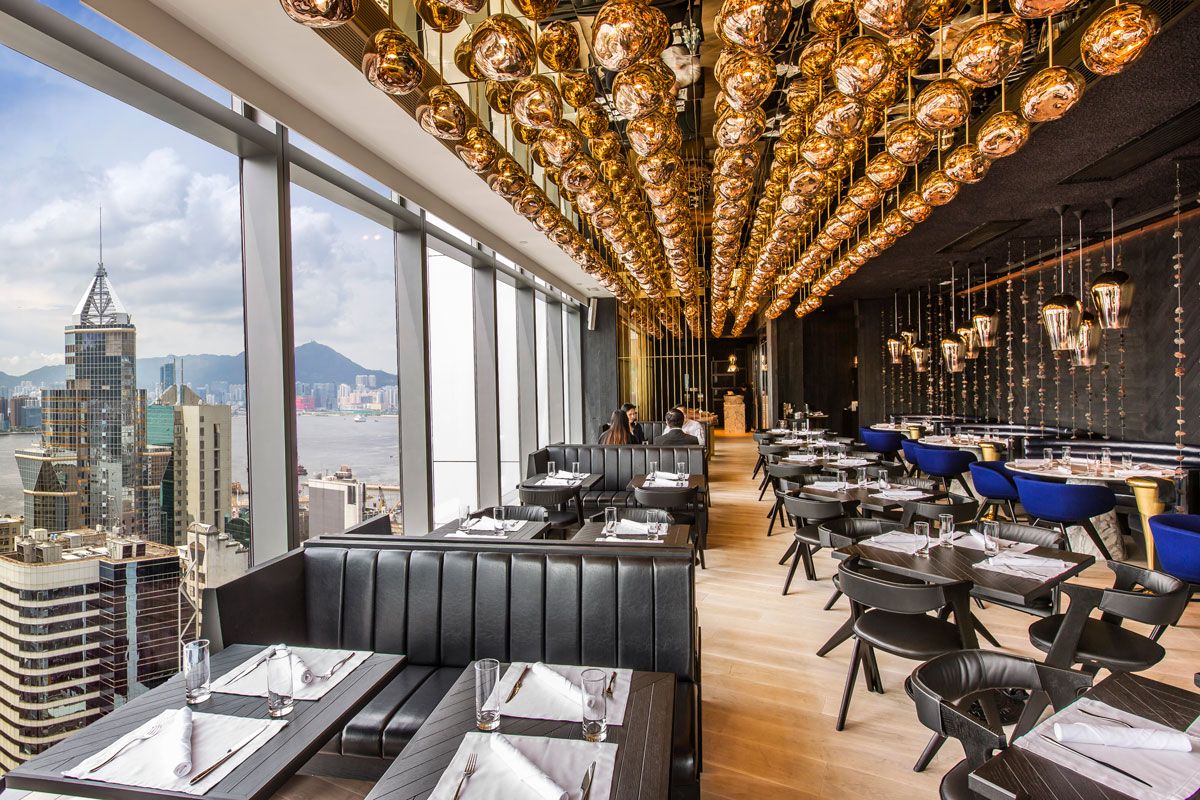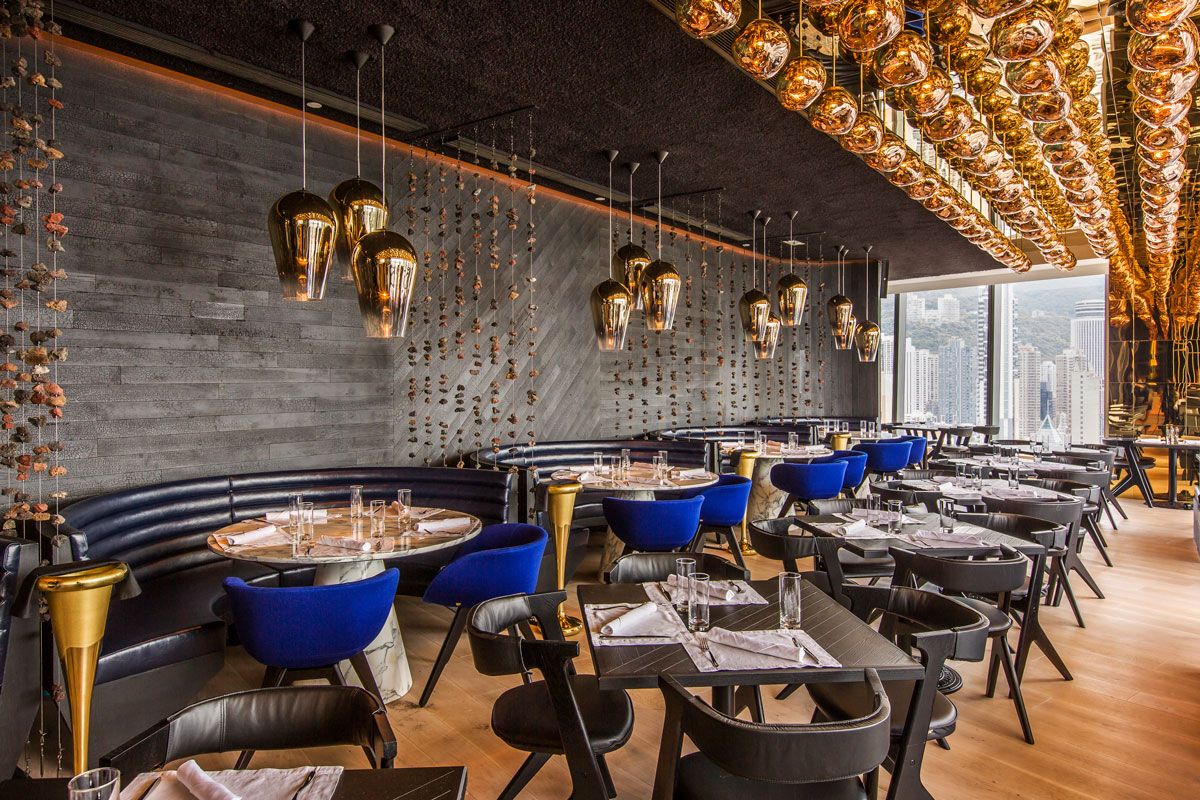 Alto stands out to its regular guests with its breathtaking perspective from the 31st floor, blazing with the mirror ball chandelier, outstanding outdoor seating arrangements, and the ideal champagne option in the alfresco lounge. This Causeway Bay grill restaurant is one of the best bars in Hong Kong, serving French, Asian, and European cuisine and a large selection of wine and beer.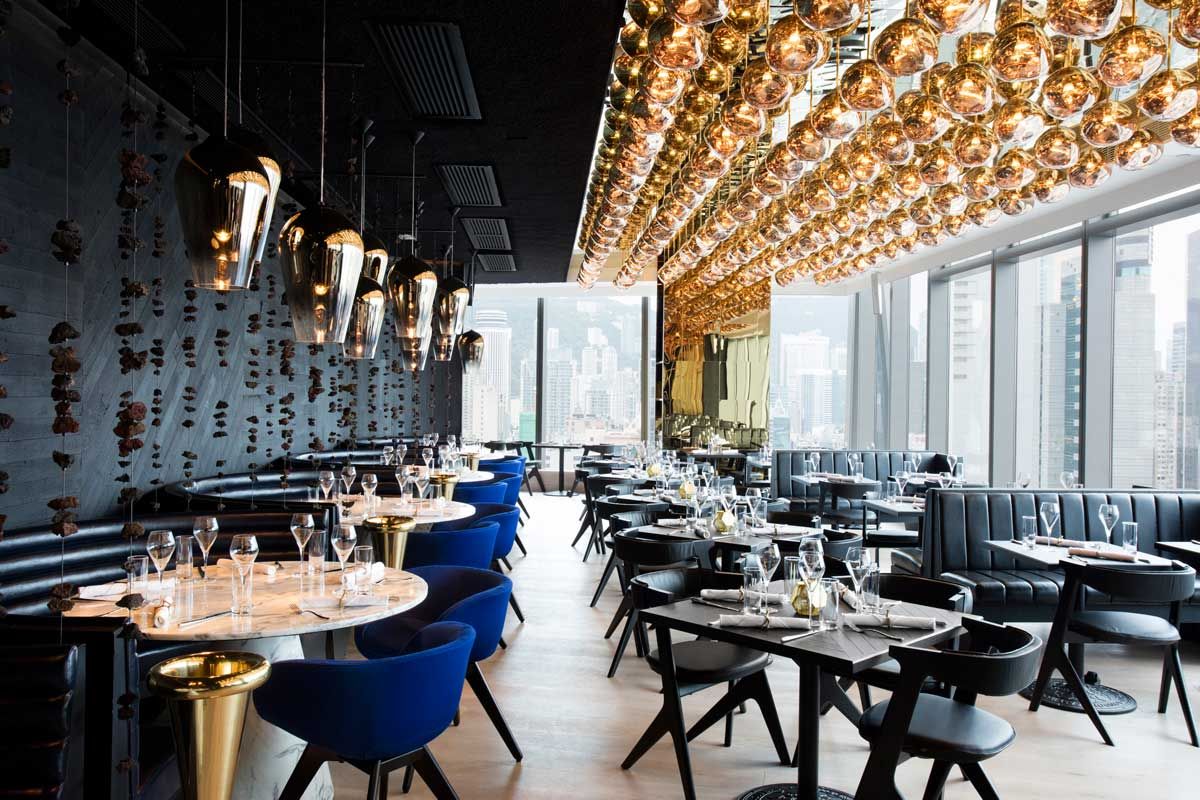 A modern grill-focused restaurant, ALTO, offers breathtaking views of Hong Kong's harbor. Michael Boyle, a chef with Michelin training, offers a diverse selection of dishes with subtly Asian and French influences on his menu, composed of carefully selected seasonal ingredients. The elegant, remarkable restaurant is located on the top floor of Hong Kong's new V Point skyscraper in Causeway Bay and was created by the highly regarded Tom Dixon's Design Research Studio.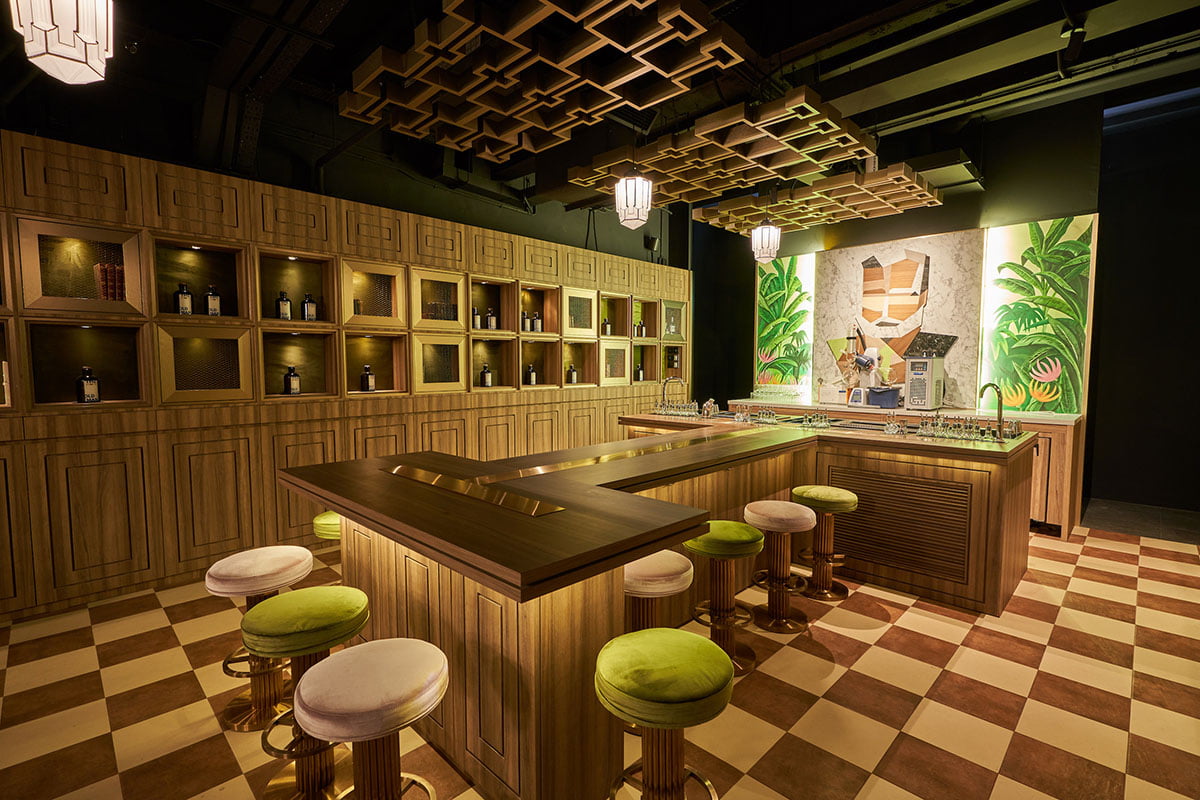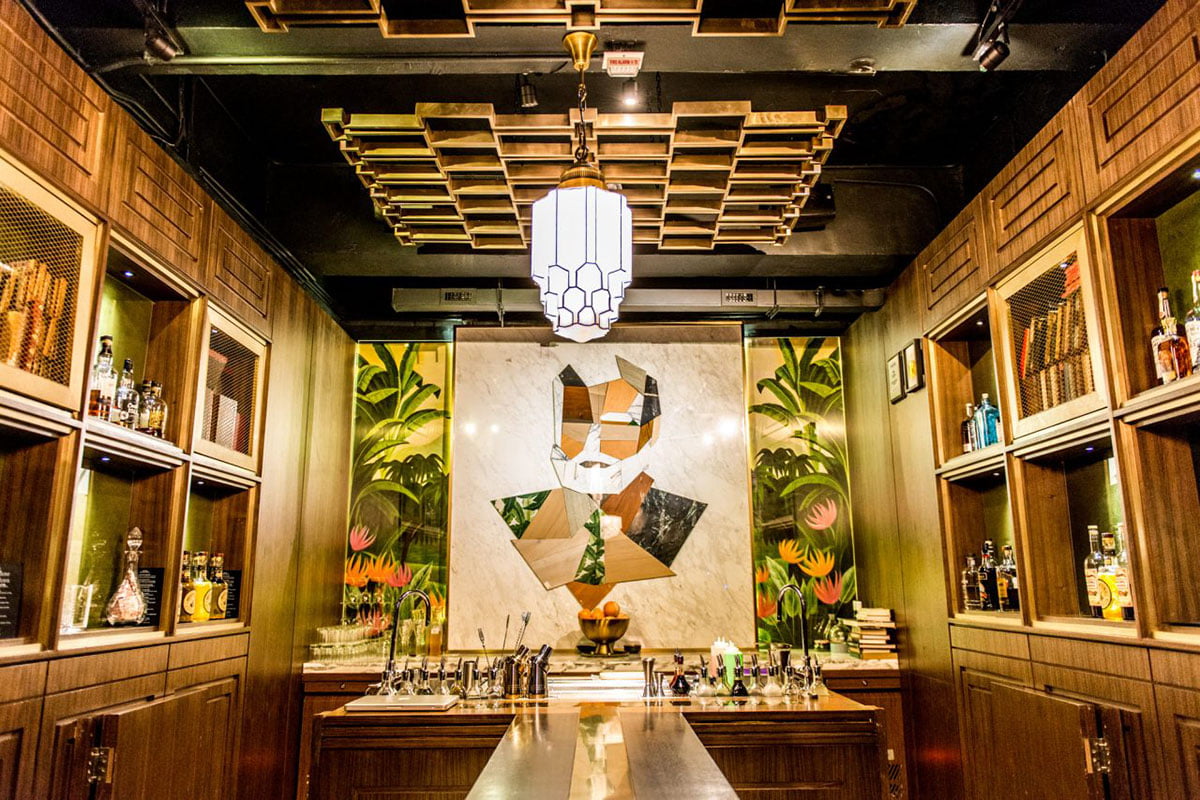 It's no secret that alcohol gave Hemingway and his fictitious friends vitality. He was a great connoisseur who sought out the best bars from Paris to Pamplona. He was a refined drinker, a lover of excellent spirits, and an expert. The Old Man pays homage to the alcoholic beverages Hemingway favored by drawing ideas from his books, historical events, and mythology, as well as by utilizing unusual ingredients and culinary accessories.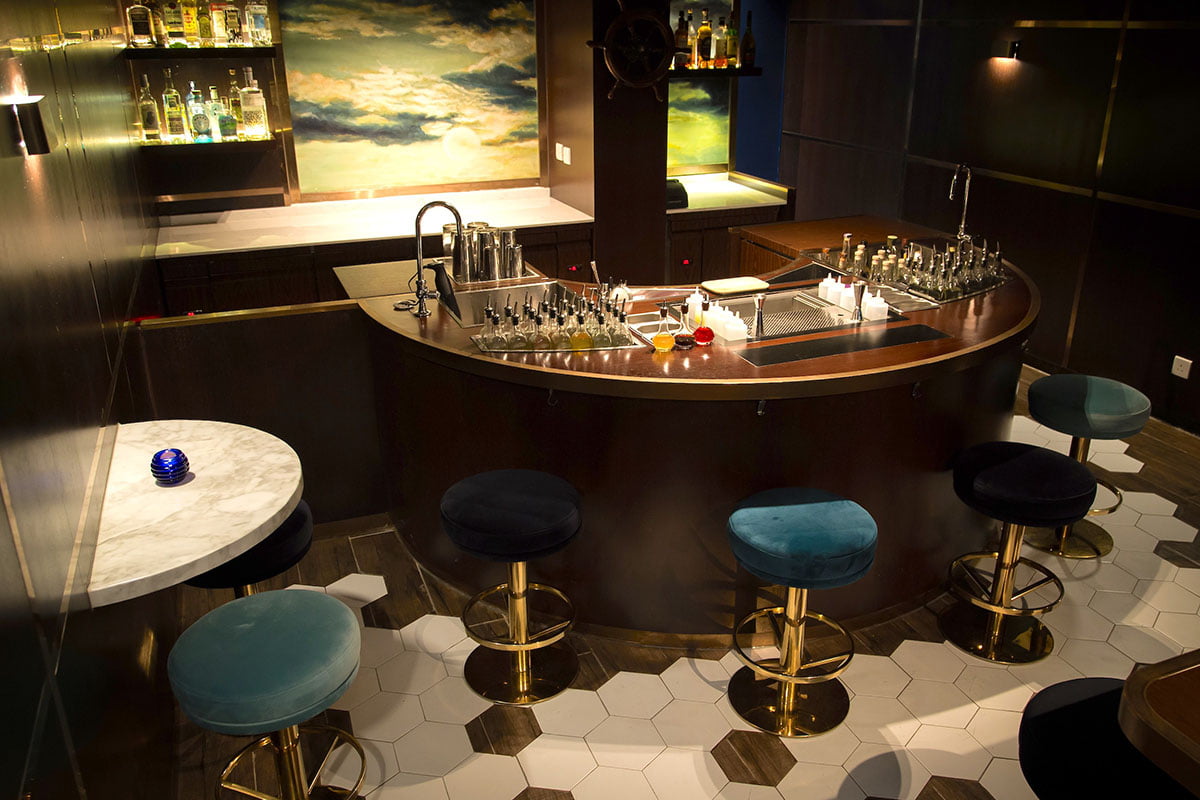 Hemmingway's The Old Man, which was also considered Asia's most incredible bar, opened in Hong Kong when a literary masterpiece became a reality. Agung Prabowo, James Tamang, and Roman Ghale, the three creators of this bar, were incredibly and uniquely influenced by Hemingway's concept of the flavor of drinks. The cocktail department, which offers drinks like marshmallow gin, is impressive.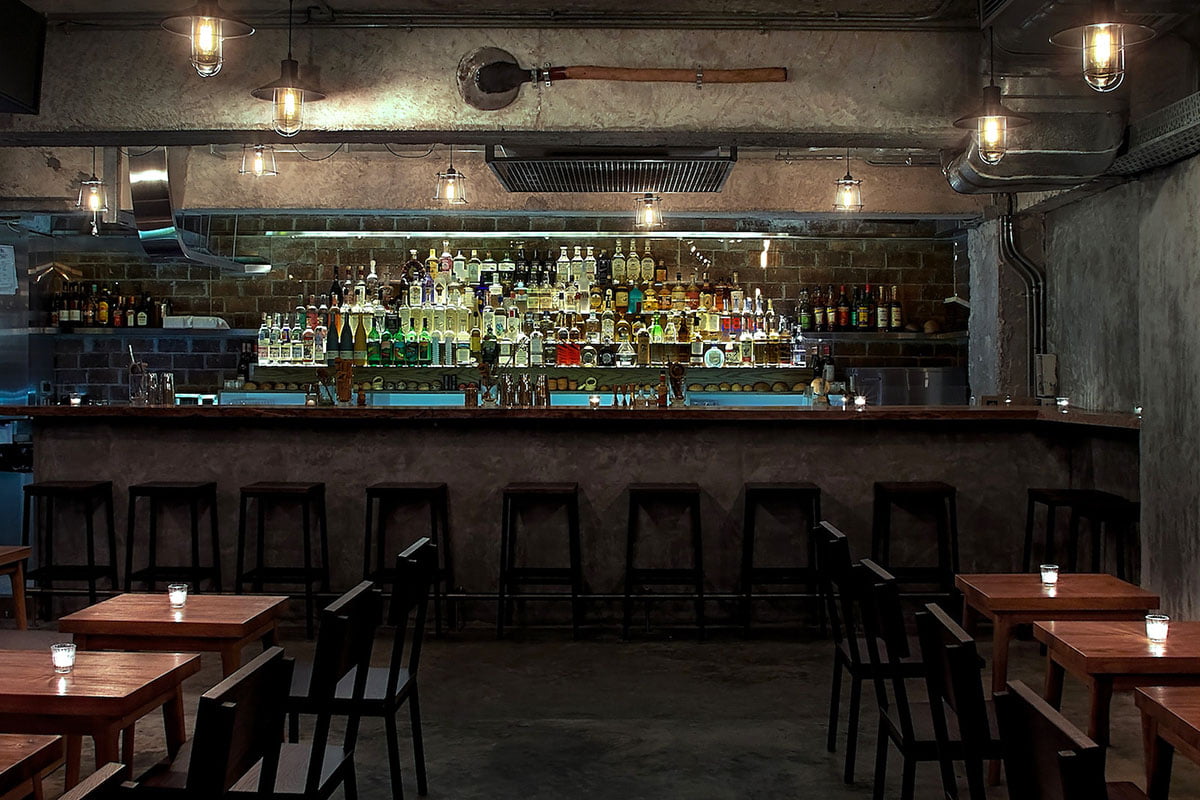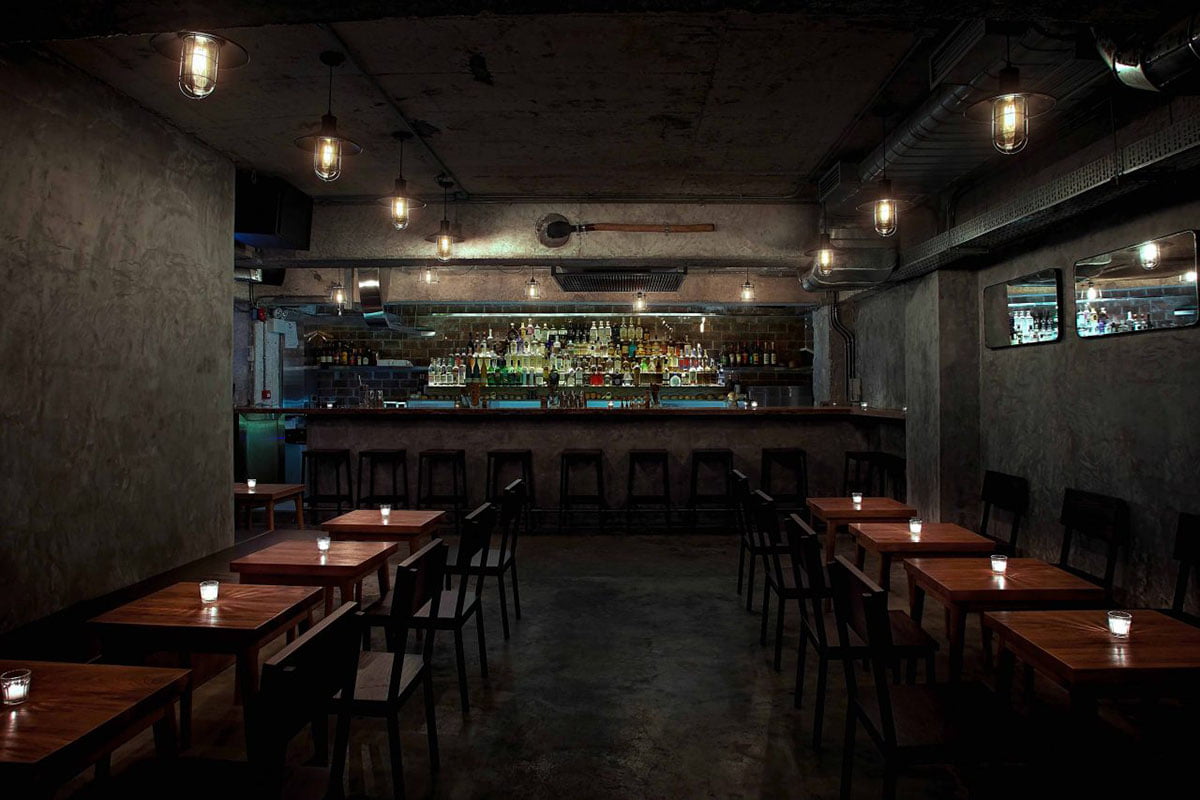 One of the bars in Hong Kong that has recently caused a stir among the area's cocktail enthusiasts is COA. Once inside the bar, you'll enter a different world with agave decor interwoven with Mexican culture. The candlelight reveals the meticulously crafted wall paintings, exhibiting the best quality.
To further his goal of elevating agave spirits in Asia's cocktail market, Jay Khan founded COA
in 2017. COA (co-ah), so named for the blade-like equipment used to harvest agave, was influenced by the bars Jay visited while visiting Mexico. Featuring 100% agave tequila, traditional mezcal, and cocktails with Mexican flavors, COA focuses on providing excellent service in a warm setting that welcomes people from all walks of life.
A 41-page spirit menu devoted to agave spirits gives you a quick introduction to these rich, varied, yet sometimes misunderstood products.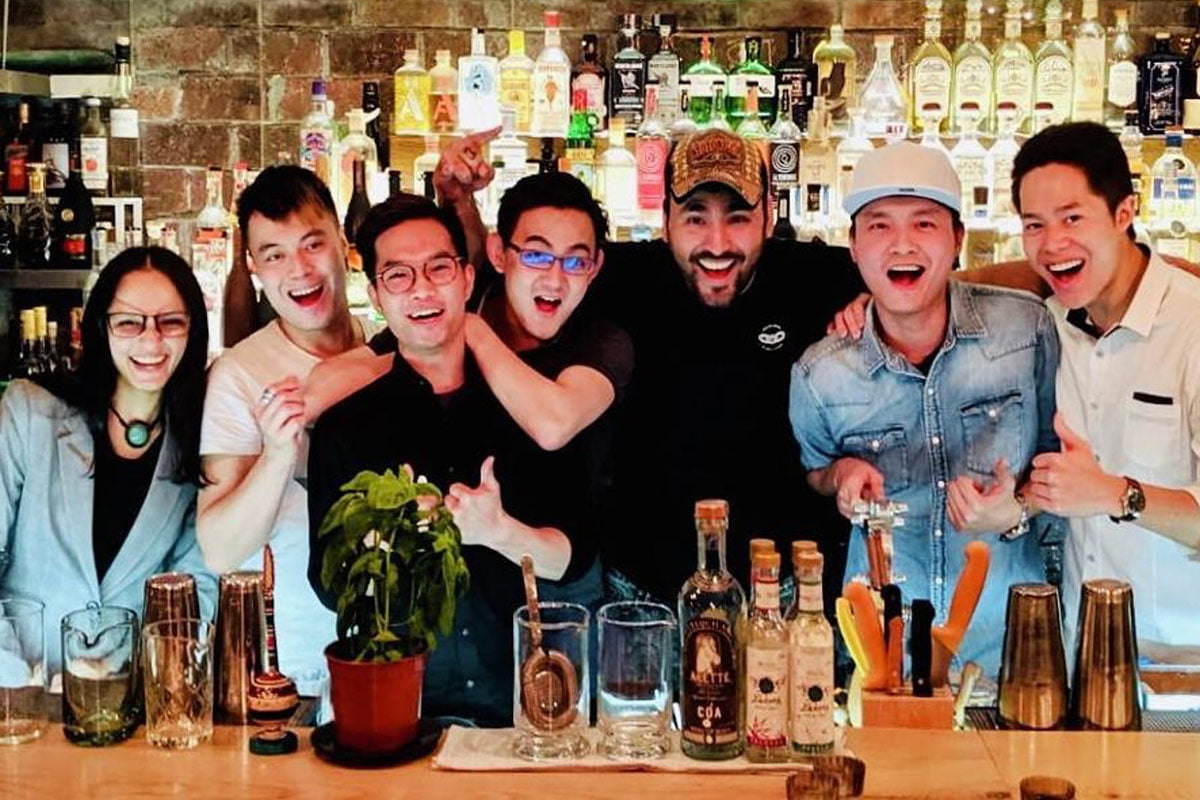 COA has a cozy, airy, and personal atmosphere with salvaged industrial details that heavily emphasize the relationships between employees and customers. An authentic coa that was hand-carried from Oaxaca and embedded into the bar's wall symbolizes craftsmanship. The modest Mexican-inspired setting favors wood, brick, and concrete elements. Candlelight casts a soft glow over exquisitely hand-painted murals of goddesses and mythical creatures.
The goddess Mayahuel is the most legendary higher being in central Mexico, where the legends originated, and she rules supreme in the World of agave. A stunning mural of Mayahuel, the goddess of agave and fertility in Aztec mythology, can be found on the wall.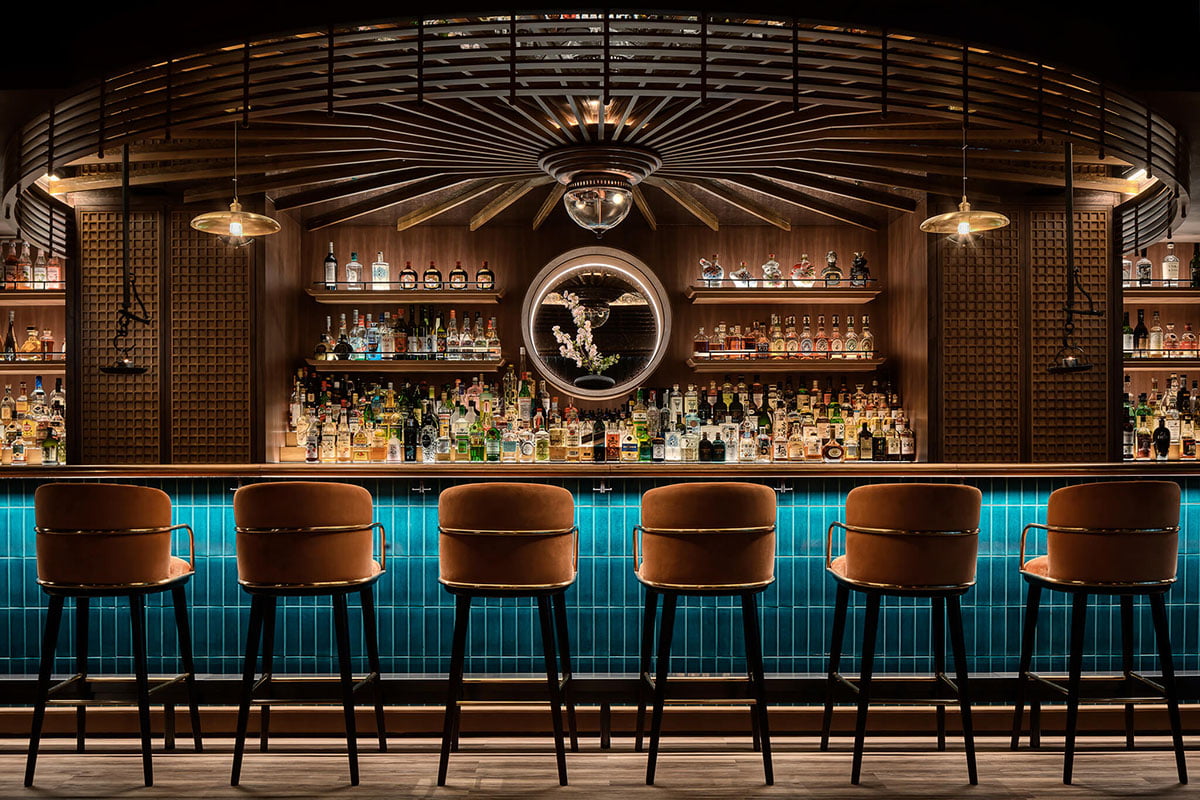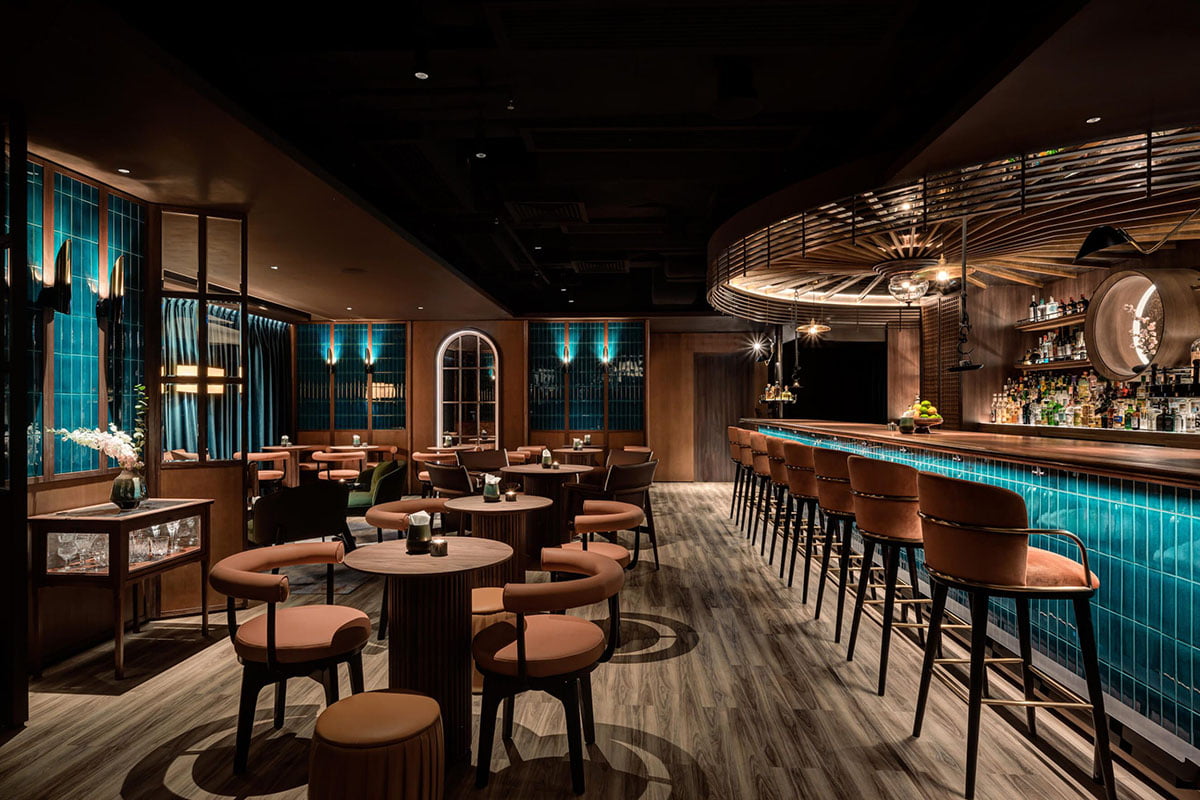 BAR DE LUXE is a Hong Kong Japanese Cocktail Bar located on the oldest Hong Kong street – Pottinger Street, Central. Overseen by the legendary Japanese mixologist Hidetsugu Ueno, the founder of BAR HIGH FIVE, the internationally acclaimed cocktail bar in Japan.
Ueno Hidetsugu, well-known for owning the renowned Bar High Five of Tokyo, is the proprietor of the recently opened Japanese cocktail bar, Bar De Luxe, located on the same grounds as Attire House in Central. Spacious surroundings, sad music, and calming lighting mark the voyage to Bar De Luxe during the weekend.
Since BAR DE LUXE's inception, is considered one of the legends of the cocktail world, and his bar Bar High Five in Tokyo was the first Asian bar to place in the top three of the World's 50 Best Bars.
The bar's interior, which contrasts with its previous "gentleman's bar" setup of leather chairs and wooden furniture, is inspired by traditional Japanese designs and incorporates contemporary Western elements. The bar has a shoji-inspired element, a traditional Japanese wooden sliding door paneled with translucent paper, made of raw wood, and accented with royal green tiling. The bar's new design features a striking ceiling and lighting fixture motivated by the skeleton of wagasa, traditional Japanese oil-paper umbrellas used in kabuki theater and tea ceremonies. The new address is no longer perched on a sky-high floor, but it is now located on the seventh floor, where its floor-to-ceiling glass windows offer an open view of the metropolitan city.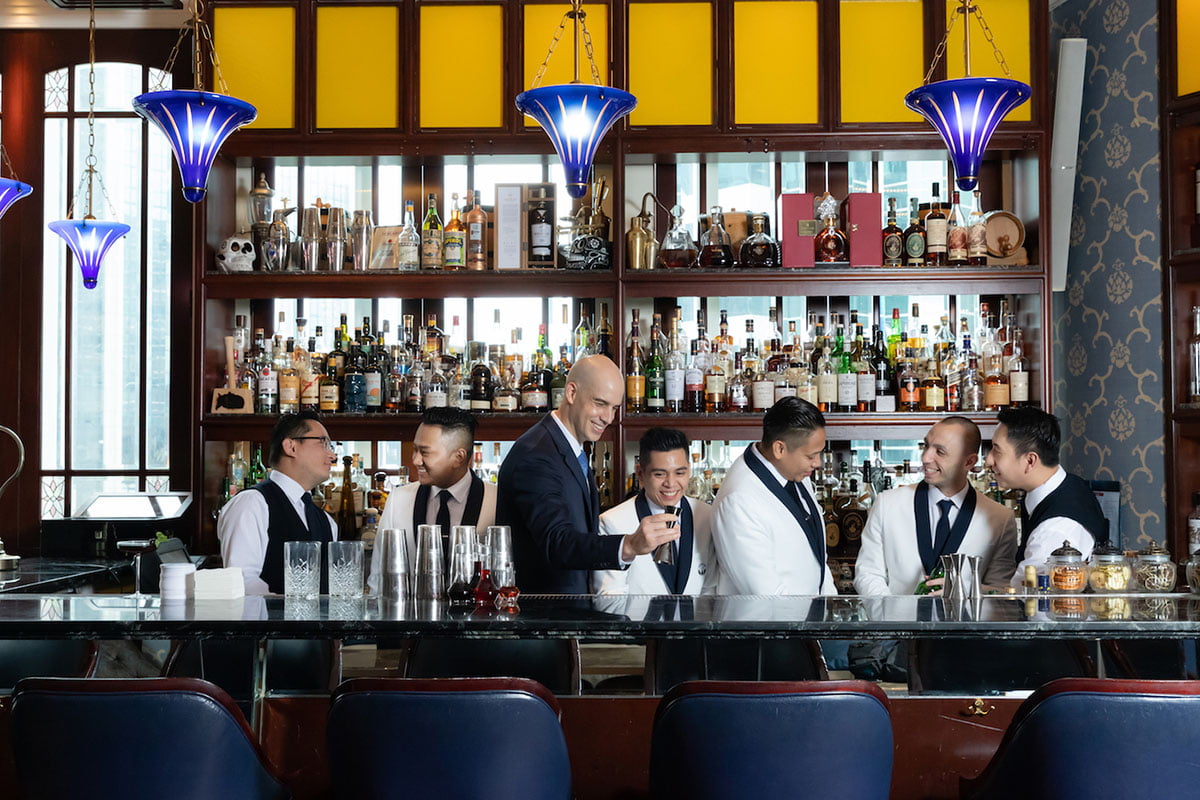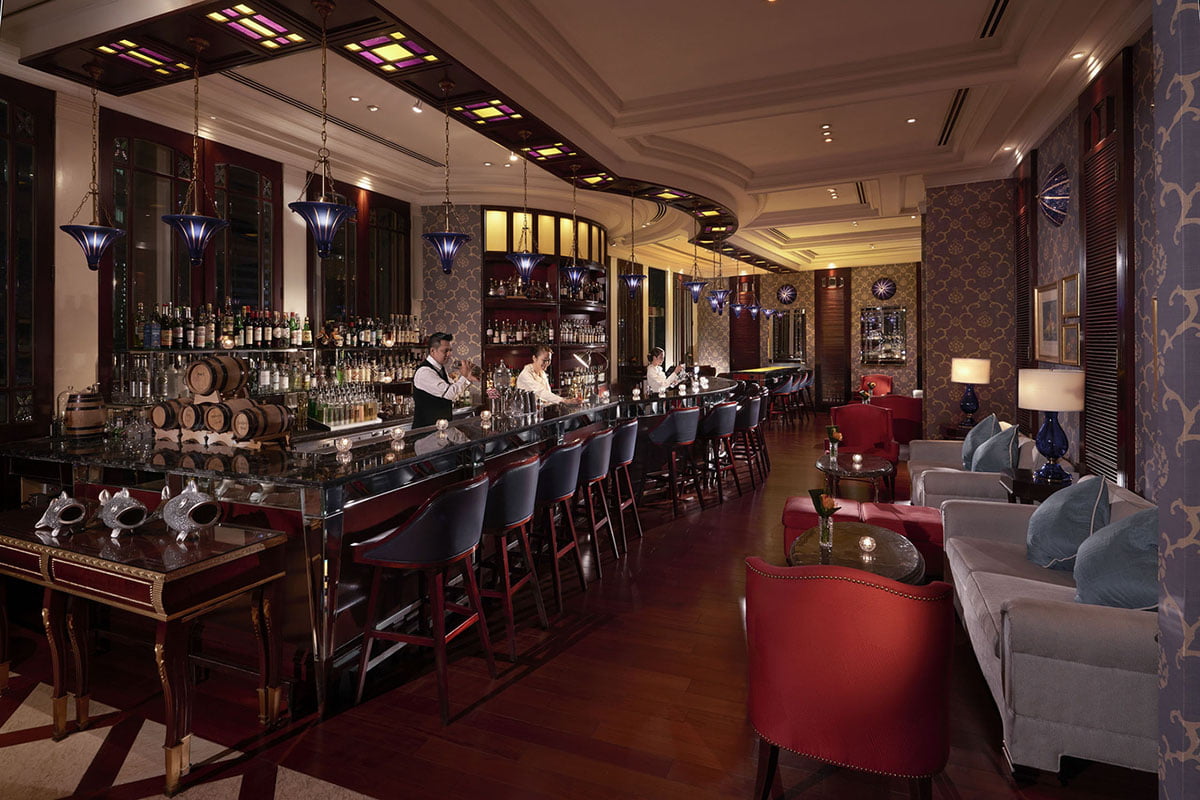 Nothing could be more enjoyable than sipping a delicious glass of wine at Lobster Bar and Grill in the center of Hong Kong before diving into a delectable supper. Lobster Bar is one of the pubs in Hong Kong that is perfectly curated with all the necessary aesthetics. It has a ravishingly lighted-up atmosphere, beers served in frosted pewter mugs, and live music performances that take place six days a week.
Treat yourself to luscious seafood and delicate meat for a genuinely fulfilling lunch. Pair it with a few wines from our extensive wine list.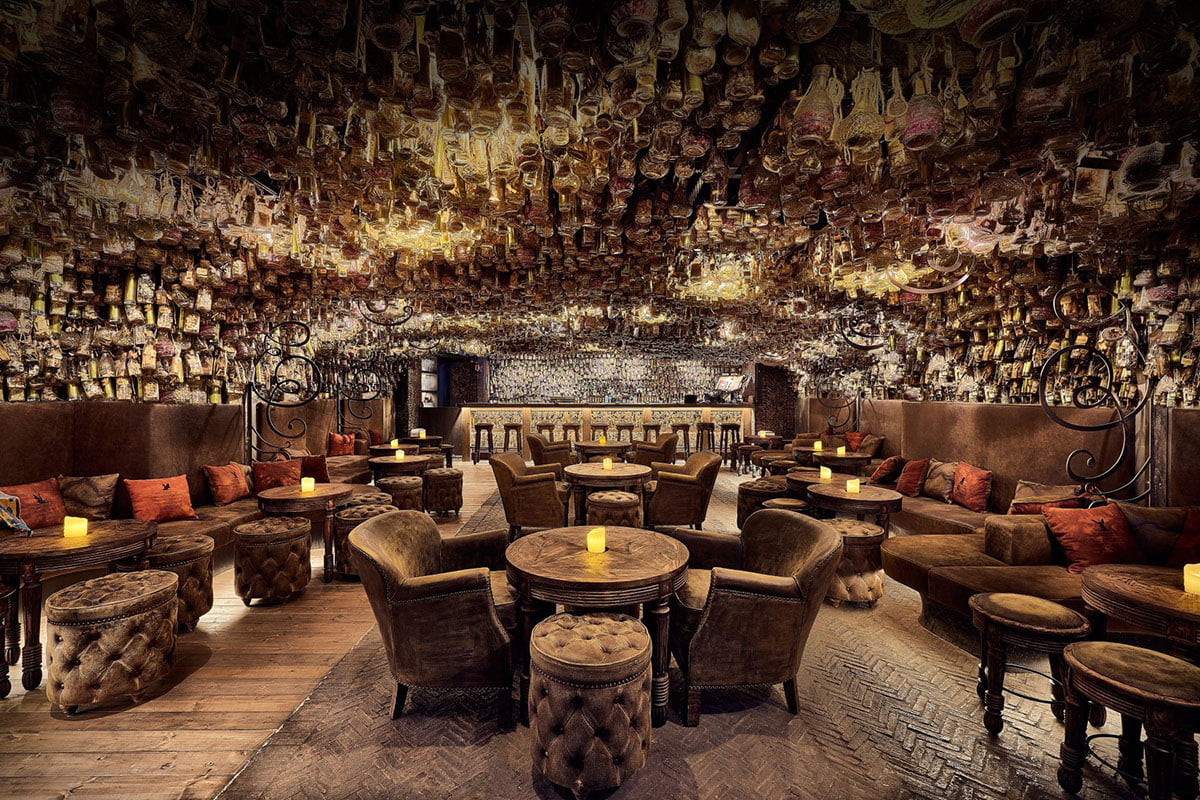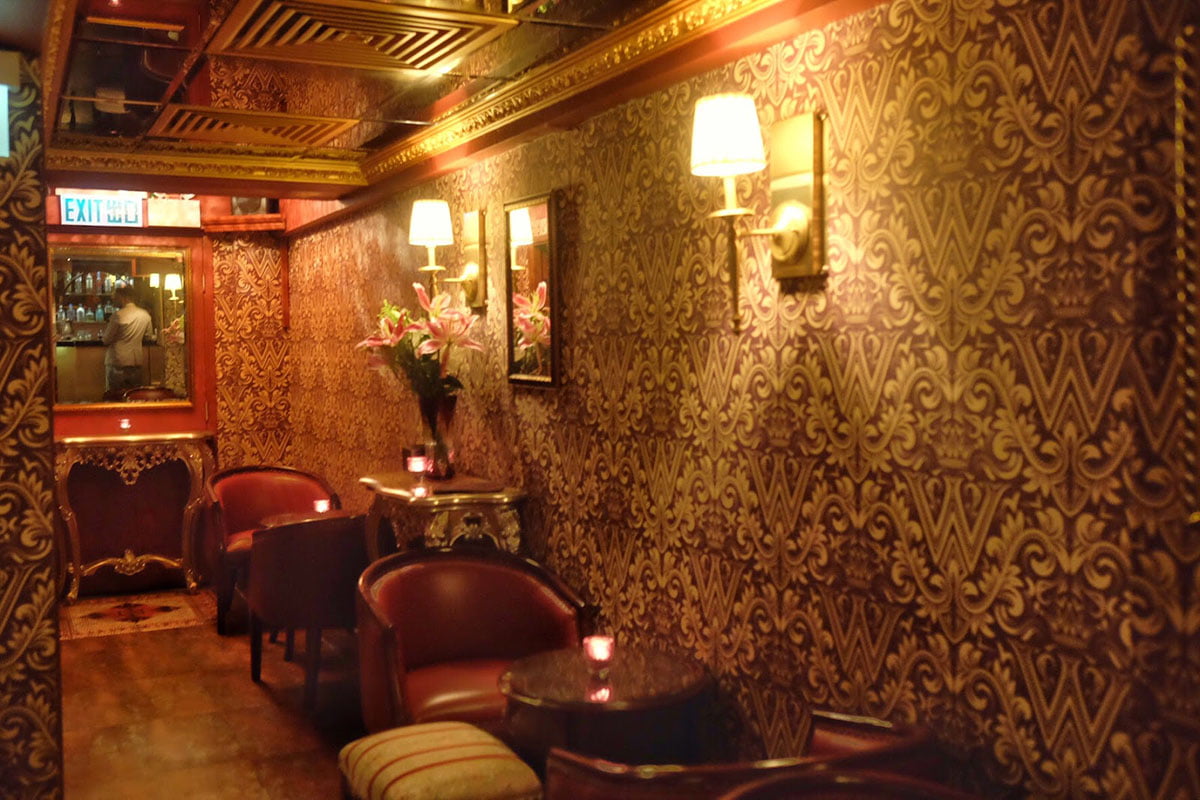 The Wise King bar was created as a monument to the tapas eating and drinking culture, drawing influence from King Alfonso X. You will be transported to a place far from the outside commotion by the artistically decorated burgundy walls, flickering golden lighting, and romantic ambiance. The Wise King's menu is also ecstatic.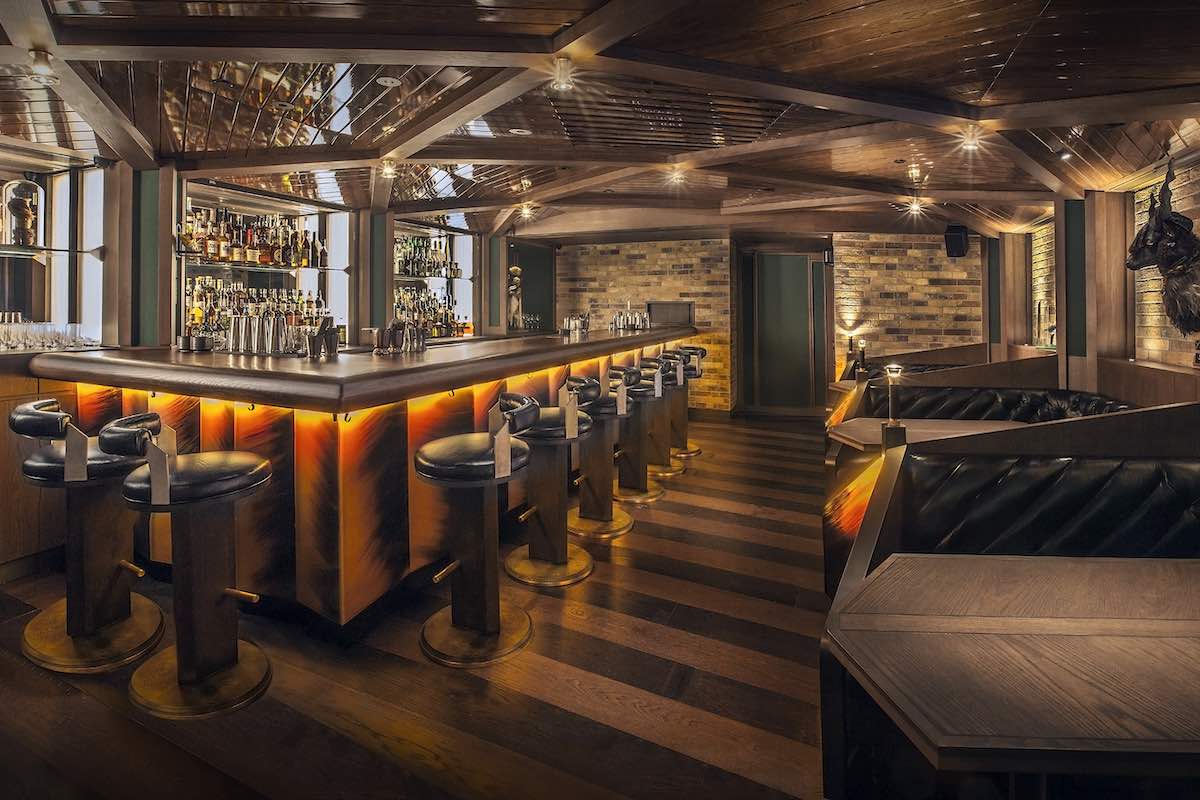 The Wise King's dishes, drinks, and bar eat to suit any king or queen. It debuted in July 2018 and is a new addition to Asia's 50 Best Bars 2019 edition. Consider pairing the Manchego croquettes with the "El Sabio" (also known as "The Wise," which is the house pour and has a spiced peach and pineapple wine reduction with Cava). Further setting the moods are the plush furnishings and mellow jazz. Just keep in mind to arrive early to get a spot.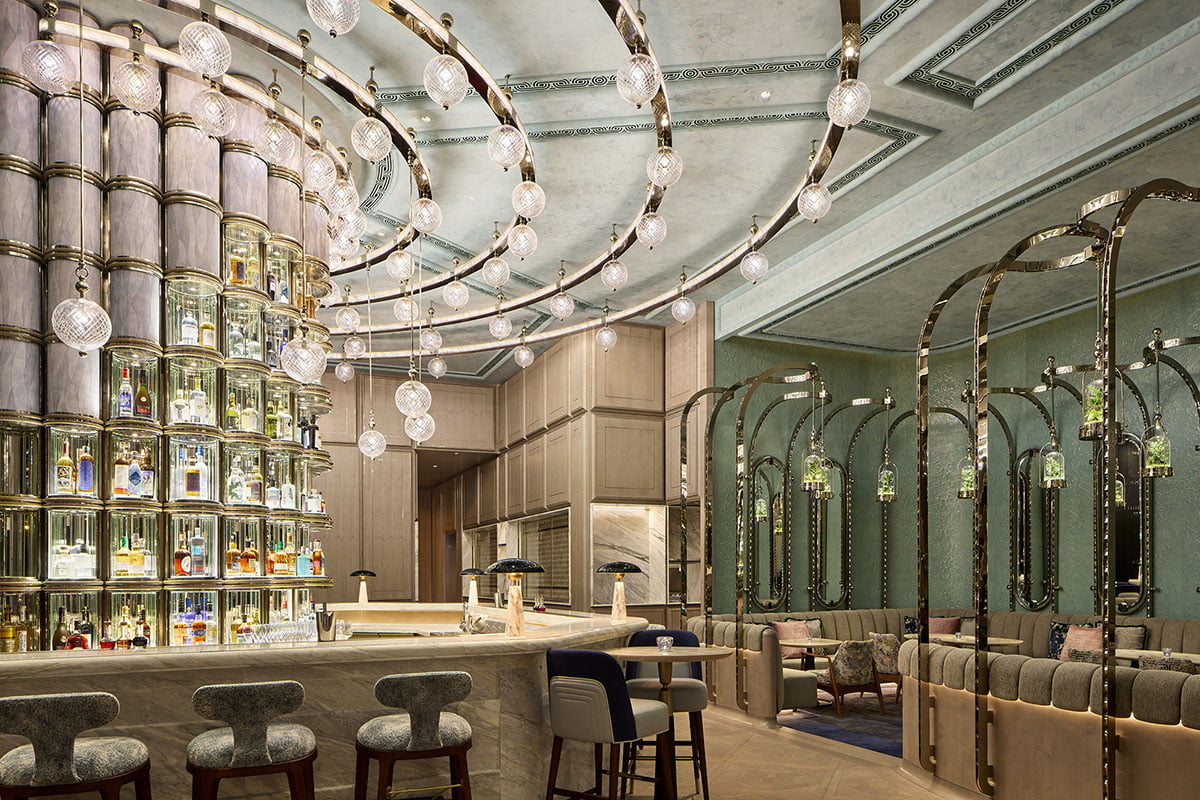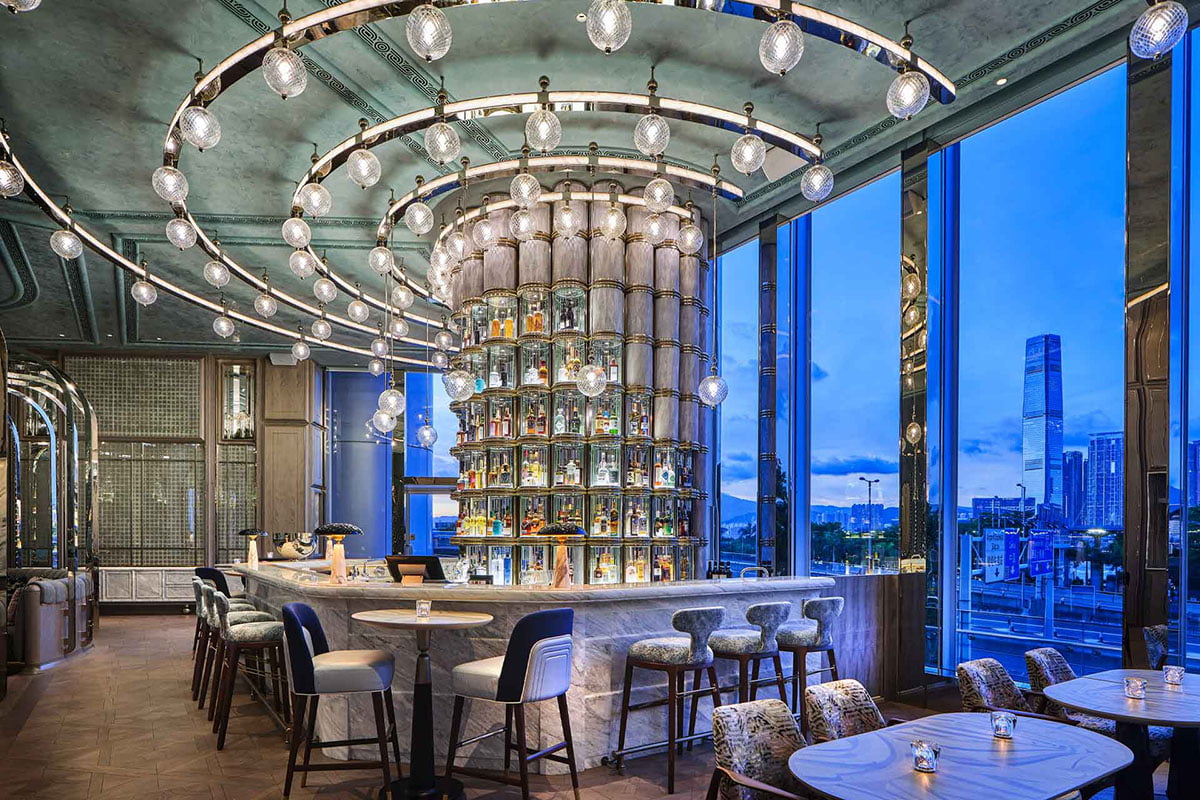 Argo was the 2021 opening that generated the most buzz. Former Four Seasons hotel bar Blue Bar was a cozy favorite, but hotel management boldly opted to tear it down and start again when they needed a change.
It was replaced with a visual triumph where the harbor view and mirror surfaces are paired with creative beverages created by Summer Lo, the bar manager, and Lorenzo Antinori, beverage manager of the Four Seasons Hotel Hong Kong.
Six potentially endangered items were highlighted on the first menu, Here Today, Gone Tomorrow, to draw attention to the need for greater sustainability. Both patrons, who frequently wait an hour for a seat, and reviewers loved it, propelling the bar to third place on this year's list of Asia's 50 Best Bars.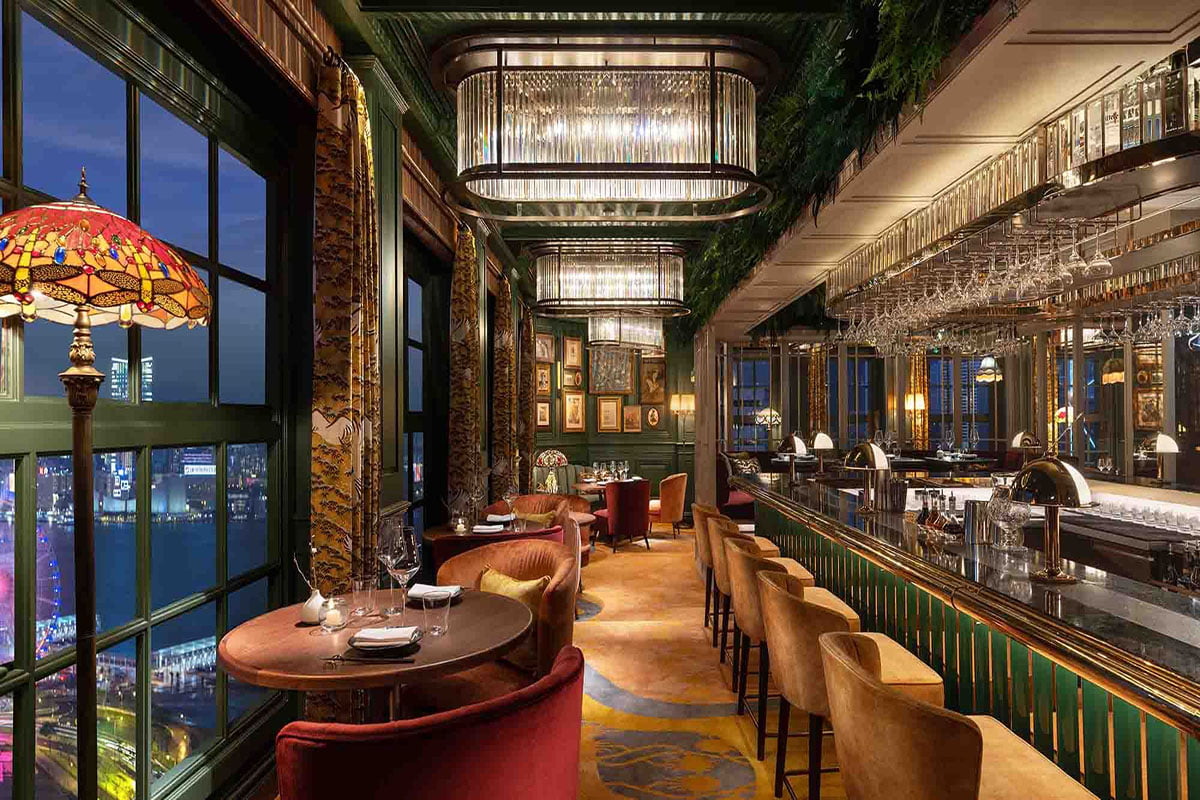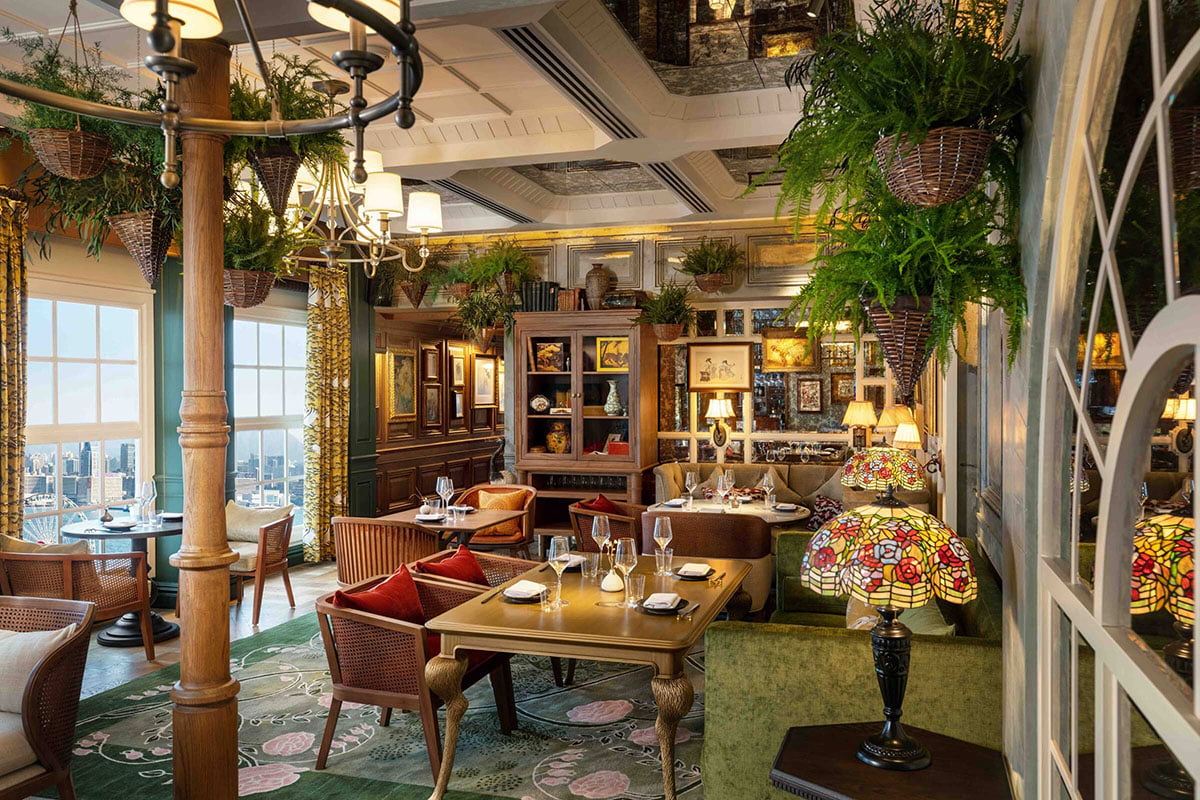 When Pierre closed after 14 years, there were tears. So many people loved the two-Michelin-starred restaurant at The MO. The Aubrey, which replaced it, had a lot to live up to but has established itself as its entity by concentrating primarily on beverages (even if the food menu is still top-notch).
One of the greatest in the business is Devender Sehgal, the beverage manager of Mandarin Oriental Hong Kong. His omakase cocktail bar is a unique Hong Kong experience and a rare instance of a top bartender being in person rather than preoccupied with other administrative or guest responsibilities.
Although Sehgal may be the star, other employees make fantastic apprentices and do a great job creating the seasonal cocktail menu, which is constantly changing. Also, as might be expected from the team behind Mott 32, the interior design is alluring.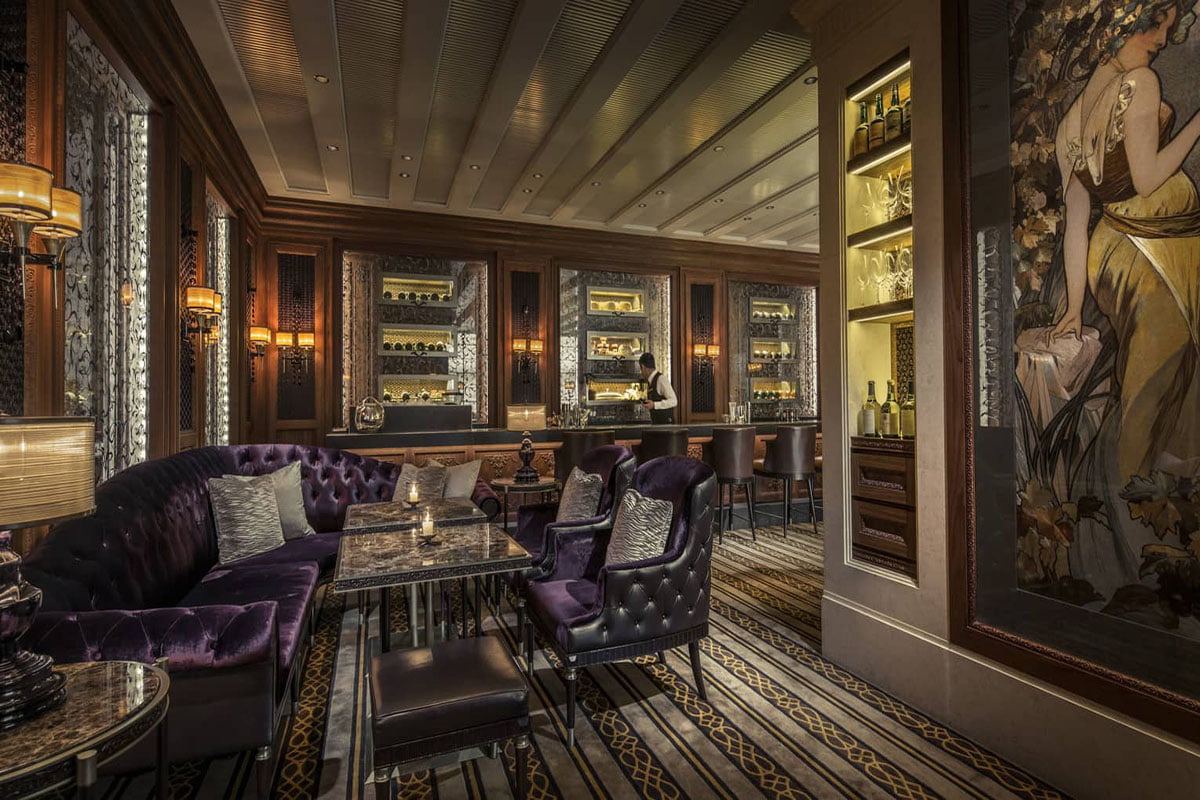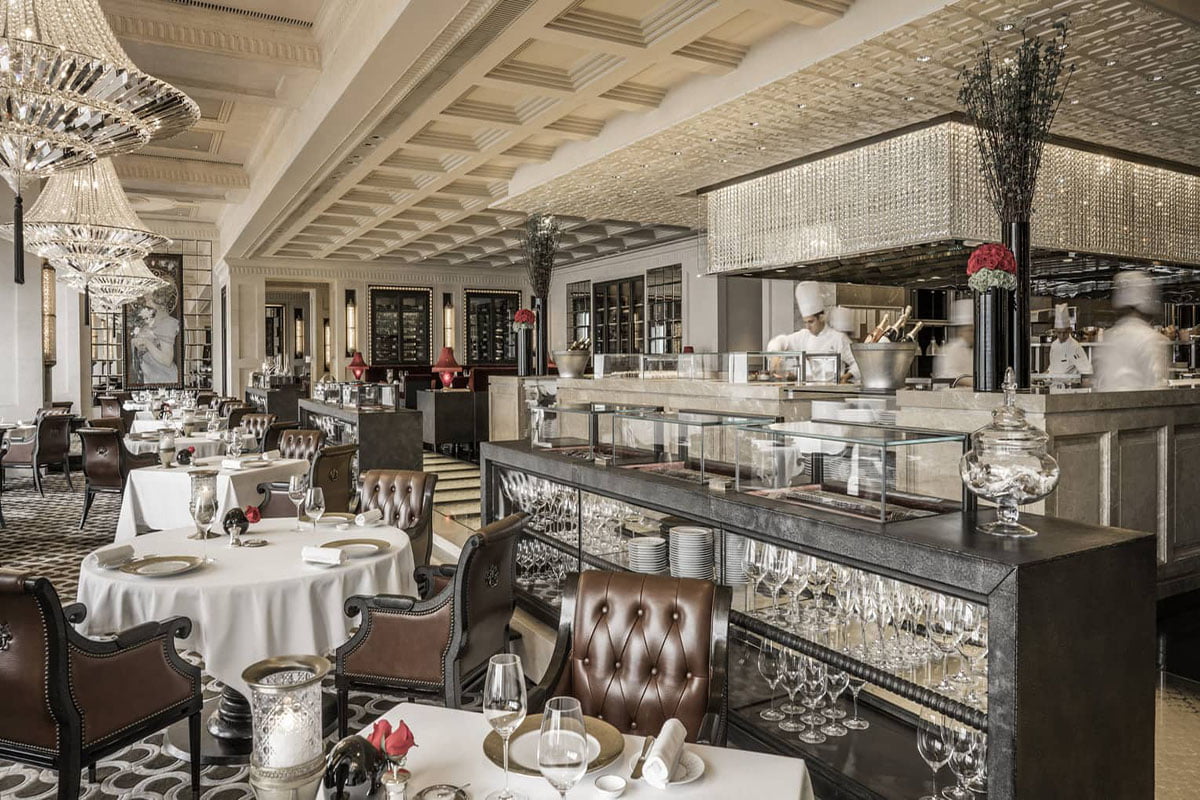 A three-Michelin-star restaurant's bar must possess something unique to be distinctive. But Caprice Bar is just that excellent. Although an extensive wine selection and international cheeses are among the establishment's staple menu items, the cocktails have given it a reputation as one of Asia's best bars.
The crew crafts excellent seasonal meals and does the classics to perfection. The list from the previous winter evoked "A Journey Through Time" using fresh and ancient spirits, and it was the ideal accompaniment to chef Guillaume Galliot's culinary delights. Such fantastic work is what entices us to return.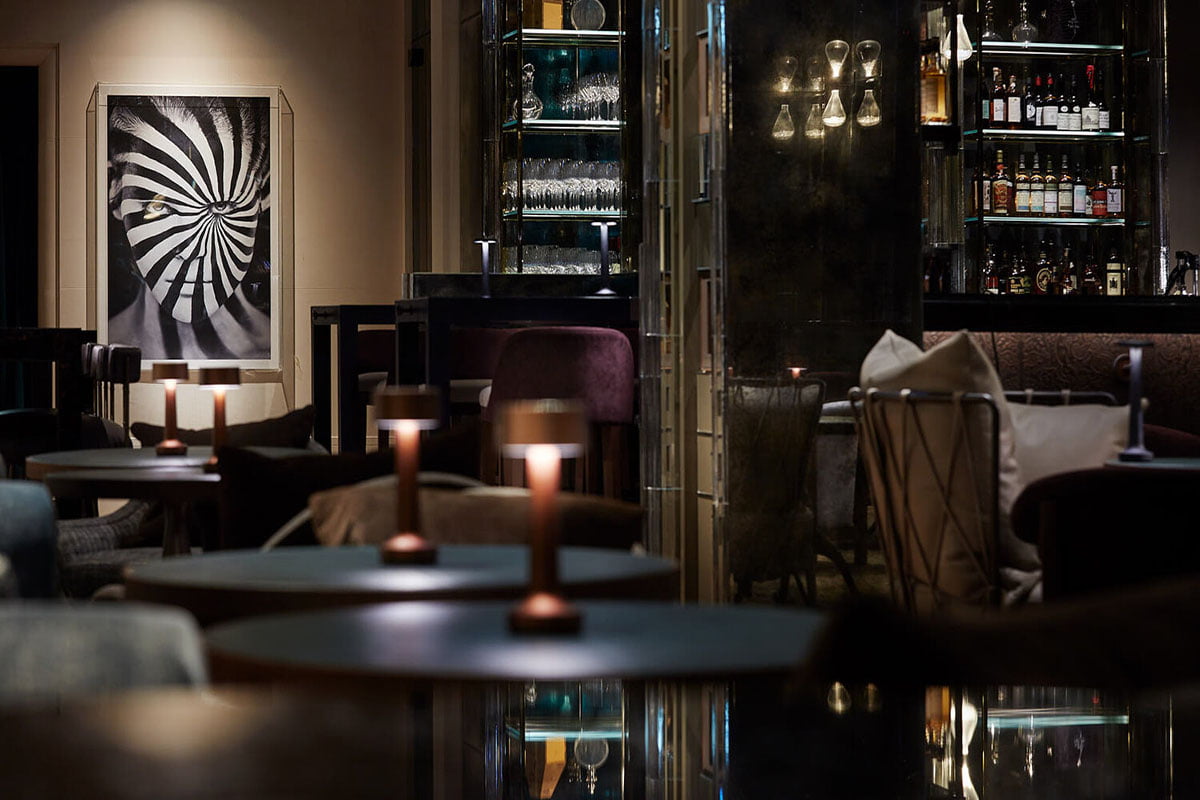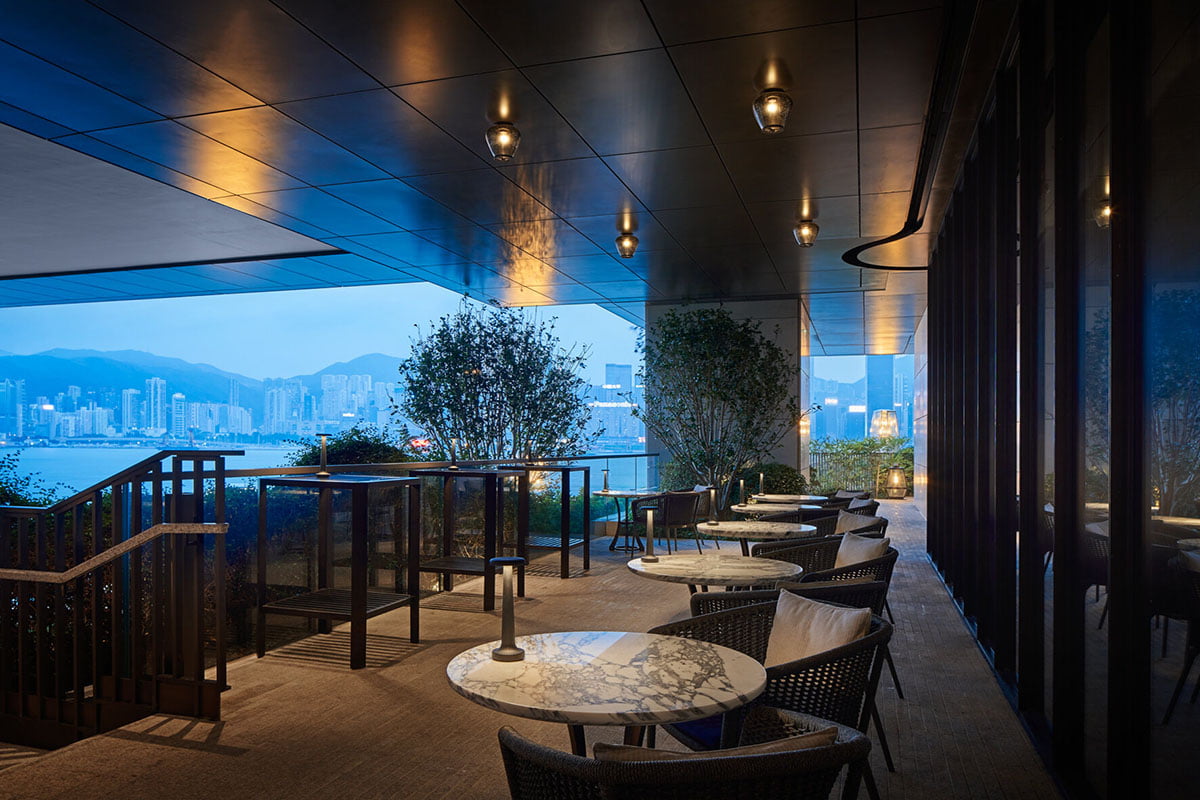 Cocktail lounge DarkSide serves old cigars, rare aged liquor, and traditional drinks while sensuous live jazz plays in the background. DarkSide gained praise as one of "Asia's 50 Best Bars" for two years in a row as well as "World's 50 Best Bars 2021," in addition to being named "Best Hotel Bar" and "Best Bar of the Year" in 2021 by Timeout Hong Kong.
Its dark spirits selection dates back to the early 19th century. It includes a distinctive blend of cognac made by the award-winning bar crew and a vast library of superb rum, whiskey, and calvados. The drink menu honors Kowloon's "Dark Side" reputation and focuses on time-honored customs modernized with cutting-edge methods.
Booking Request for Singapore
Submit your details below and the Splendid Concierge Team will be in touch.