When it comes to the most popular and exciting cities, you will know New York is right at the top of the list. It is so because of a host of things, without any doubt. But apart from the many attractions the city offers, it is also a famous food destination. Hence why we are bringing to you today the finest restaurants and dining places in NYC !
Pizza, hot dogs, and bagels with lox are just a few American culinary traditions that seem to have originated in Manhattan alone. But outside of the city, there are several famous delicacies. Here are some traditional dishes from the state of New York, whether you want elegant lobster Newberg or bar-style buffalo wings.
Regarding food in New York, it is also home to some of the finest restaurants.
In New York City, selecting a favorite restaurant can be a fun endeavor with many options based on the situation, the person, and the season. Despite having quite different attributes, your favorite dive, fancy dining location, and "any night" sort of establishment may all rank highly on your best list.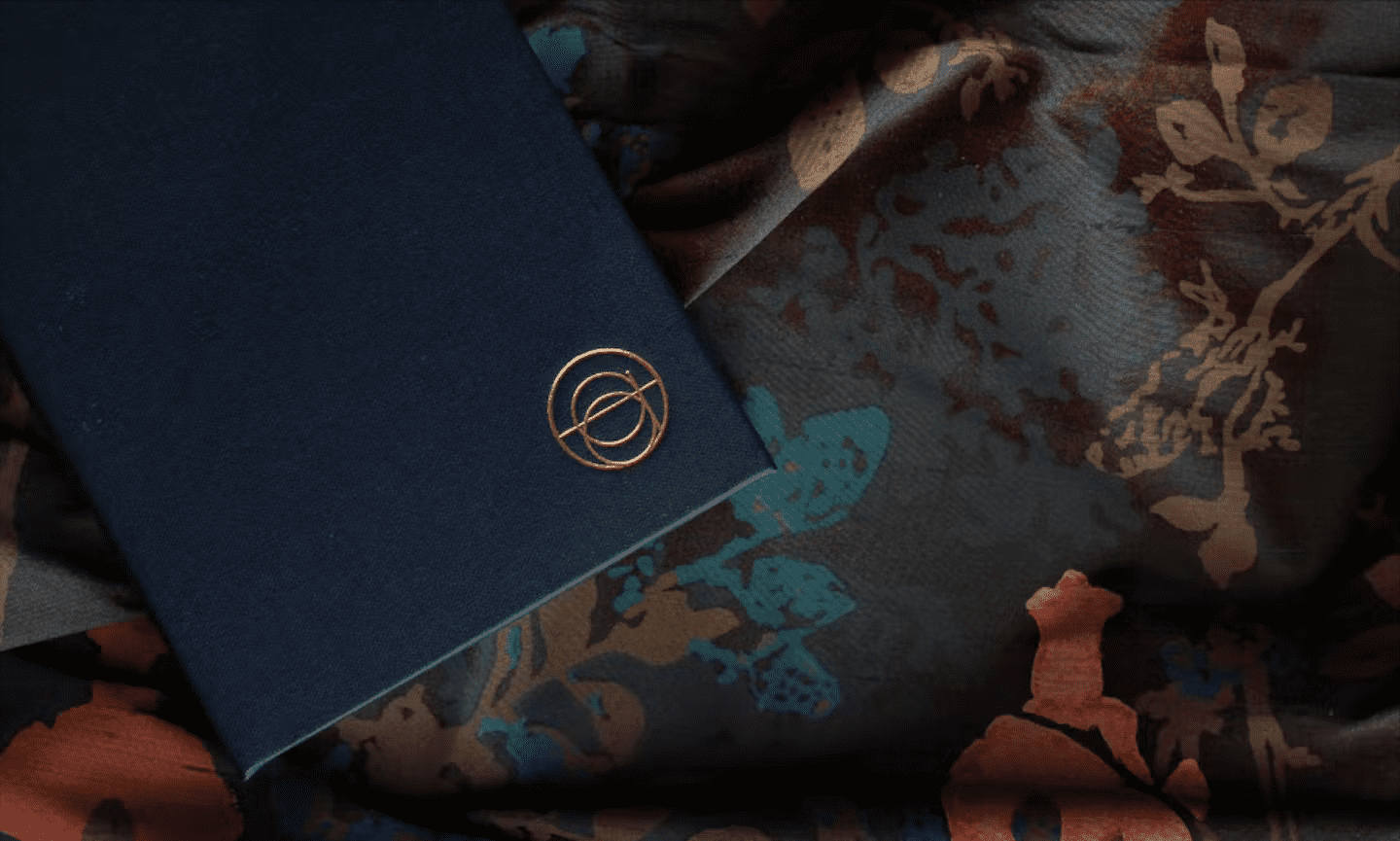 Inconspicuously located in a walk-up apartment building on the boundary of Murray Hill and Nomad, Atomix initially attracted attention in 2018, which is worth noting. However, it is still a challenging reservation to secure. On a set of cards, you acquire throughout the 10-course tasting. These generally cost about $270 per person, and each dish in modern Korean cuisine is described in depth. Reading the descriptions at the cozy chef's counter gives the impression that you are receiving a debriefing on top-secret information, which is, in a way, what is happening. Atomix is a world-class restaurant that will offer a superb dining experience for with excellent food, excellent ambiences, and a great customer service.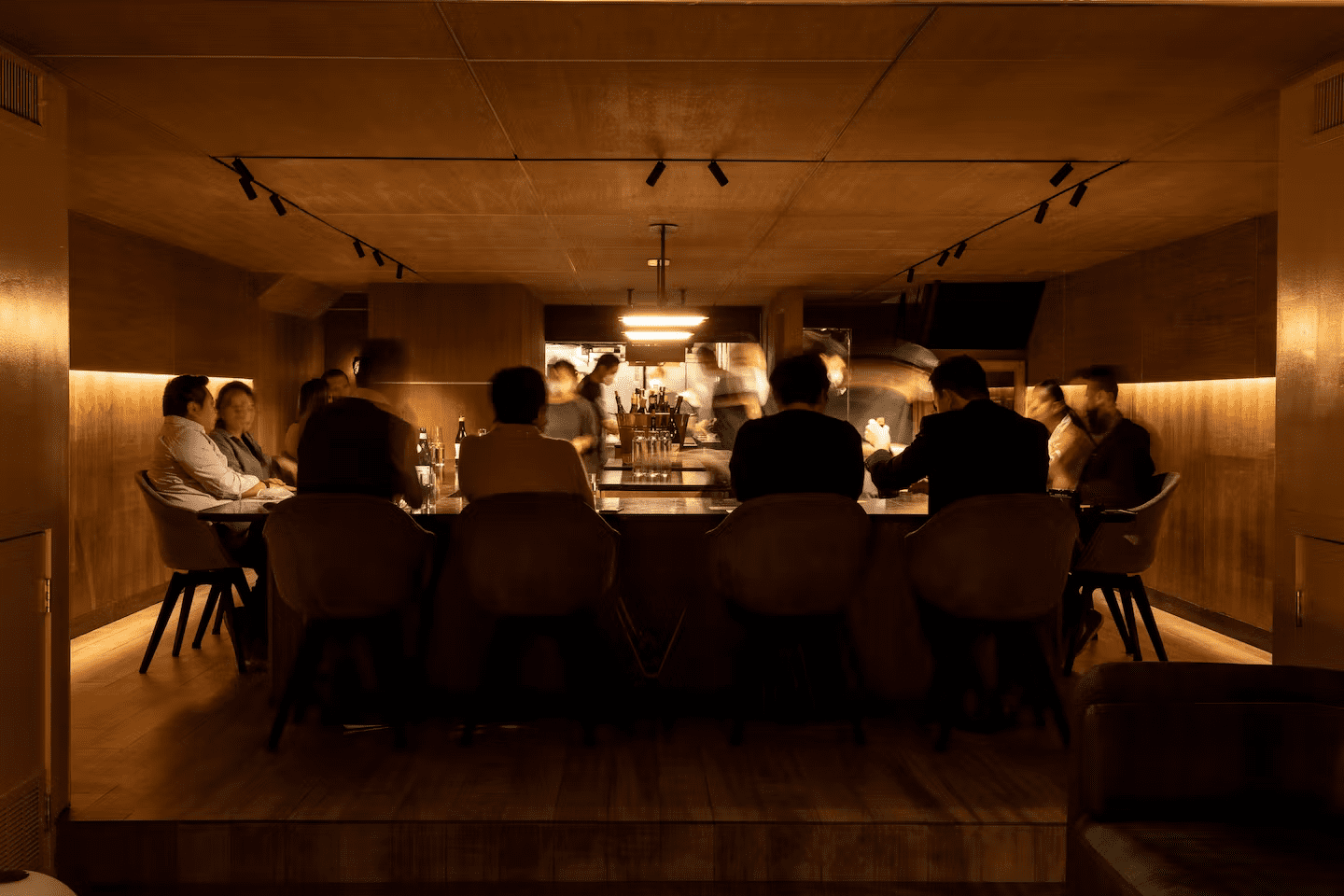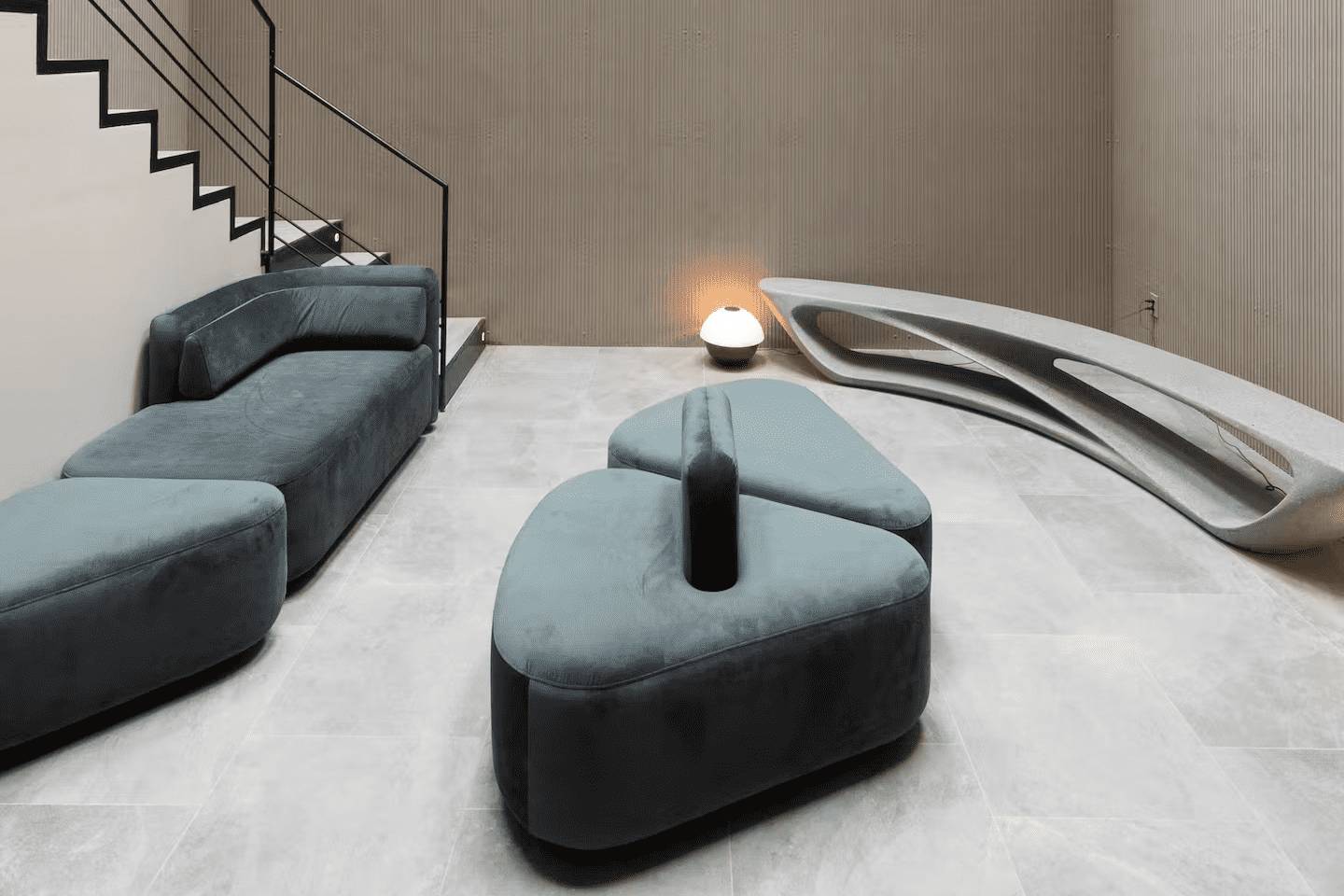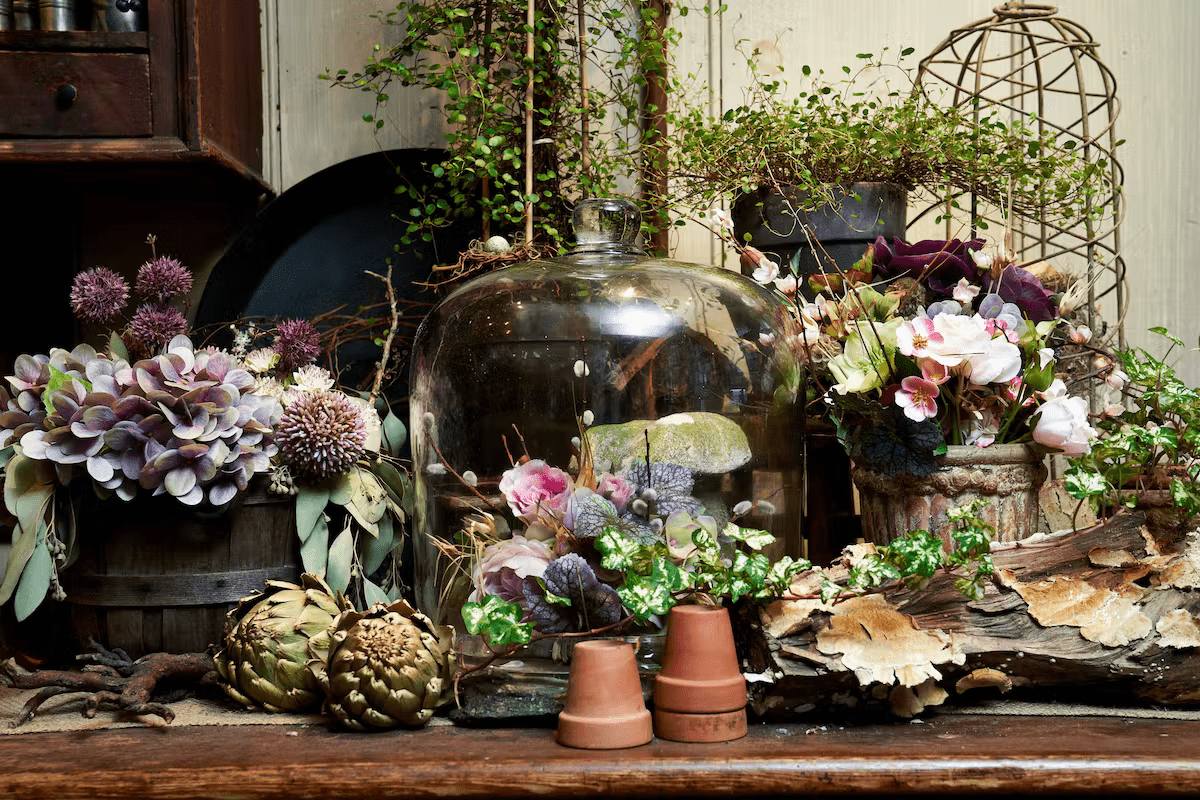 Gramercy Tavern has received nine James Beard Awards and a Michelin star, to start.It is the spot if you're seeking outstanding cuisine with a casual flare in New York. Its dining room and bar are open seven days a week for lunch and supper.
The menu features modern American cuisine produced using fresh ingredients, some of which are provided by nearby farmers.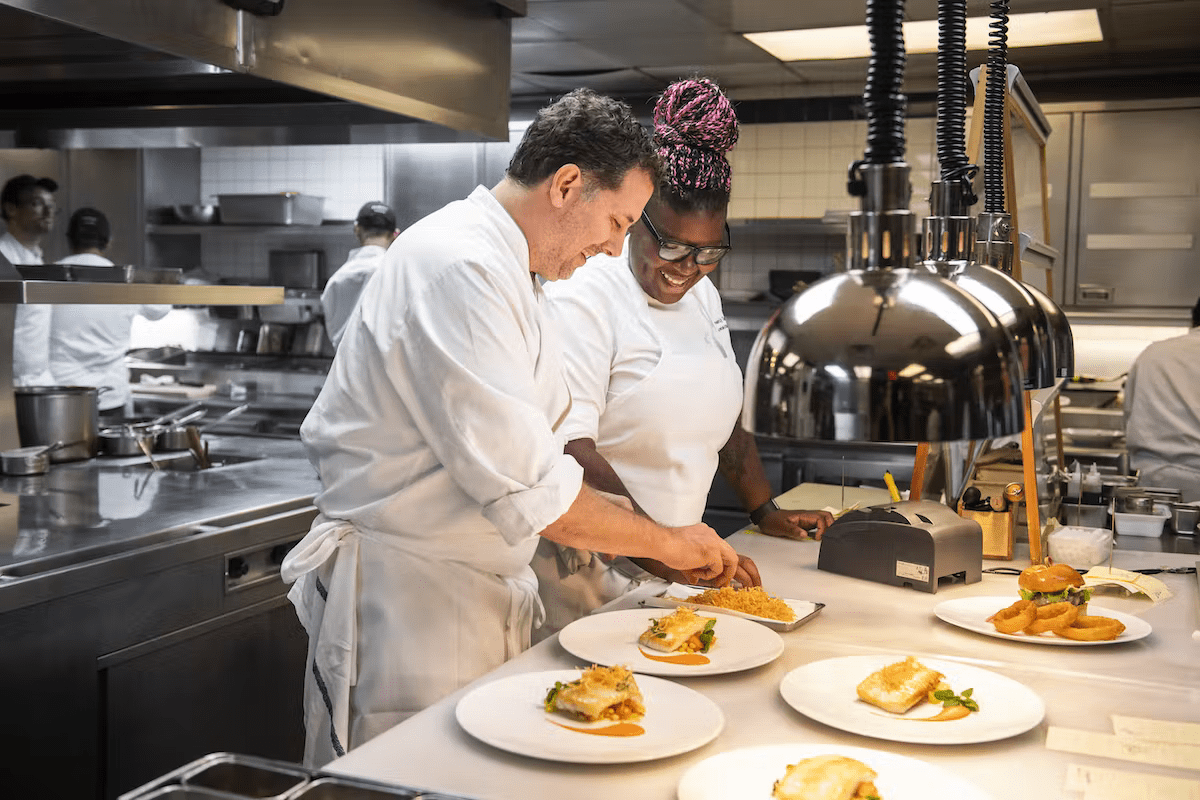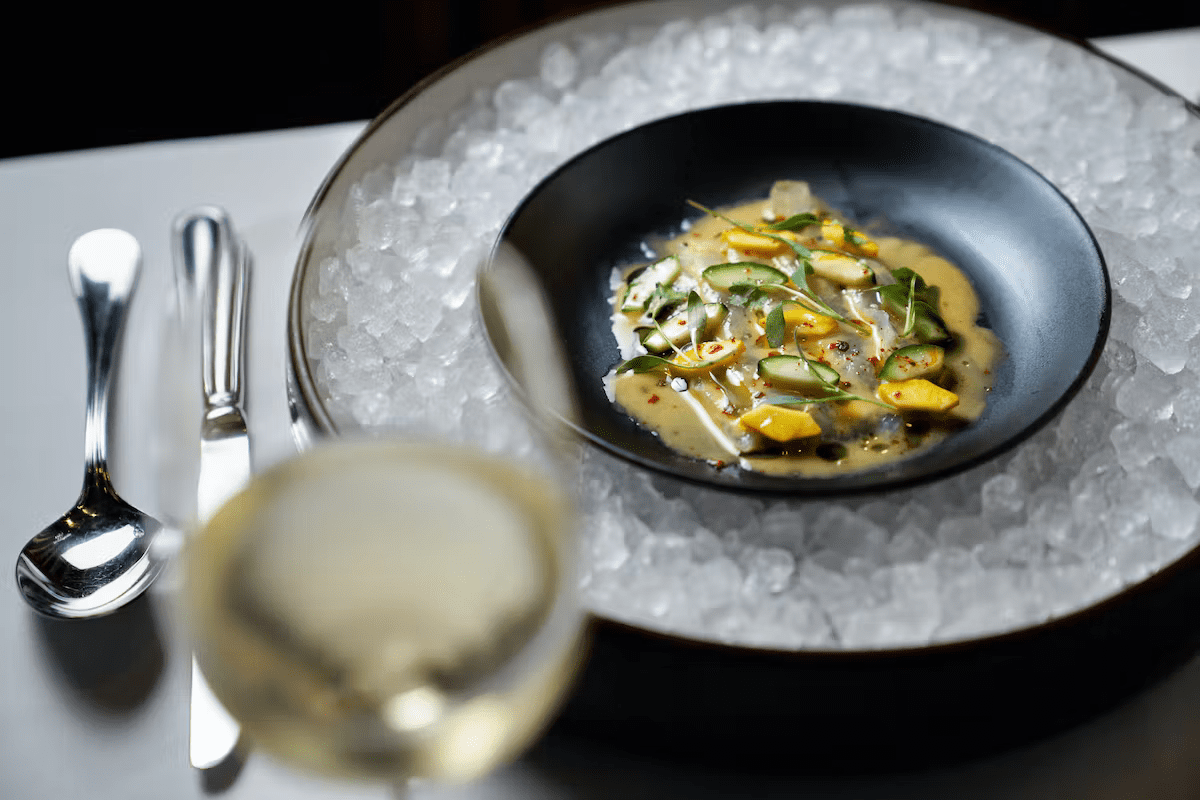 The chef devised a tasting menu that features delicacies like roasted duck confit, mushroom pot pie, tavern burgers, and dark chocolate mousse. You may also peruse the a la carte options.
You may reserve a table in the opulent dining room or sit at the bar for a more informal atmosphere. Ask your waiter about the best wine combination for your dinner; you won't be sorry! Gramercy Tavern is also adjacent to Union Square, making it the premier fine dining restaurant in Midtown, New York City, and a perfect spot to eat after touring. The Gramercy Tavern is known to offer excellent hospitality and unmatched service to their premium customers.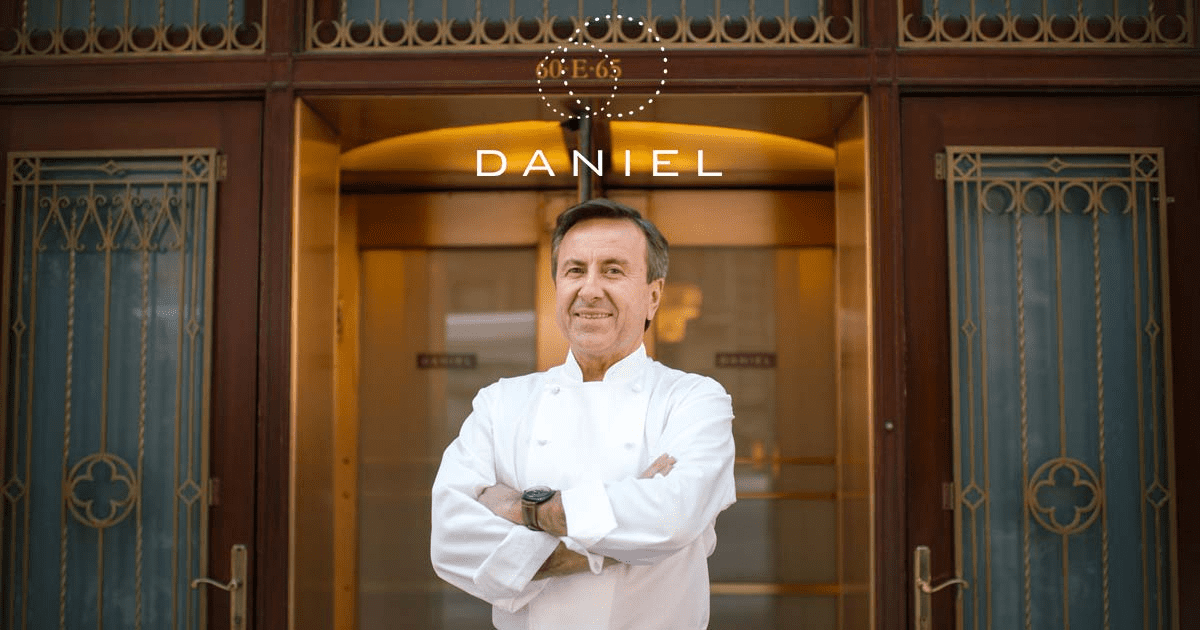 Daniel is one of the upscale restaurants in New York City, especially for special occasions. Chef Eddy Leroux offers prix-fixe and tasting meals using fresh local produce, fish, and meats and can accommodate special diets with early notice.
His tiny meals are elegantly presented and offer classic French cuisine that has been slightly adapted for American guests. Delicious oysters and scallops, tender escargot, Hudson Valley foie gras, great red snapper, and Montauk black sea bass are on the menu. Try the Pennsylvania rabbit or Berkshire pig ribeye if you like meat.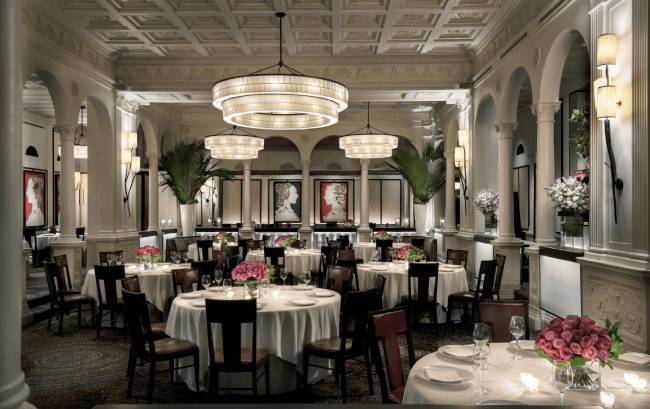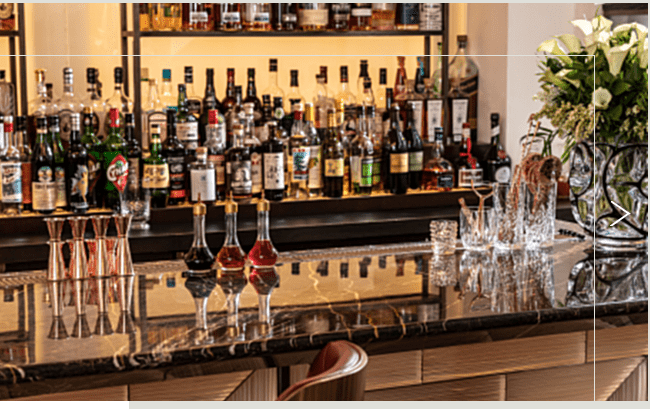 Shaun Velez, Daniel's pastry chef, creates desserts inspired by his worldwide travels, such as Japanese matcha tropezienne and Mexican dark chocolate, to save space for dessert.
Dress up and be prepared to spend a lot of money because this is a fancy restaurant with attentive service. However, the excellent meals and beautiful ambiance are worth it; the Neoclassical main dining room is stunning, while the Art Deco bar and lounge are less formal.
Indulging in a luxurious supper in New York is a fantastic thing to do in NYC with your lover. You can quickly think about bringing them here for an anniversary or birthday. Daniel is known to offer premium quality food and its excellent quality is what makes it the most preferred restaurant amongst its premium customers. And now moving on to the next of the finest restaurants and dining places in NYC!
Per Se – A GREAT NYC RESTAURANT FOR A ROMANTIC DINNER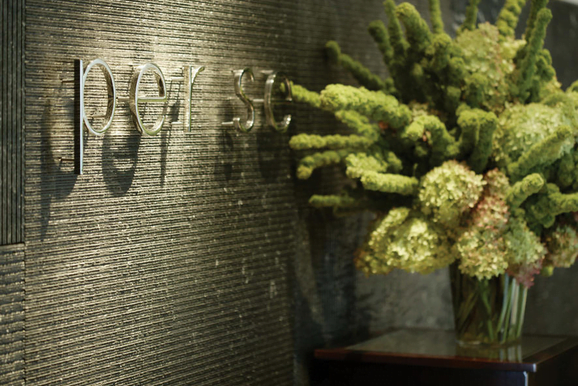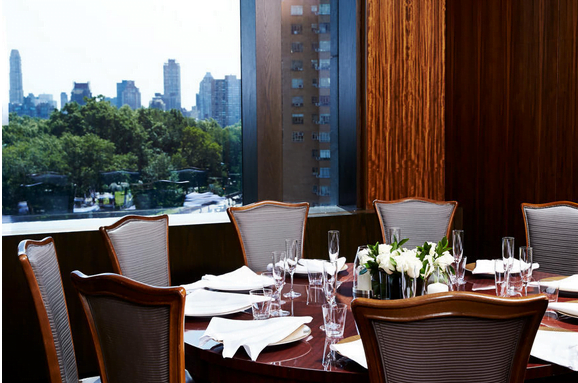 Book a reservation at Per Se if you're looking for the top restaurants in NYC for Valentine's Day or any special occasion. Chef Thomas Keller, the author of The French Laundry Cookbook, is the owner and executive chef of this French/New American restaurant, where he executes numerous dishes.
The veggie and the chef's tasting menus, which feature nine courses and include delicacies like porcini mushroom potage, green bean cassoulet, and Norwich Meadows Farm squash salad, are available here. There is lamb ribeye from Elysian Fields Farms, Hudson Valley duck foie gras, and Atlantic halibut that has been herb-roasted.
Additionally, as the eatery is located at Columbus Circle, you may get a fantastic view of Central Park while you eat. Here you need to make sure to schedule a table because walk-ins are not welcomed, and if possible, ask for a window seat. Be informed that a $200 per person deposit is required for all reservations, which will be applied to the total.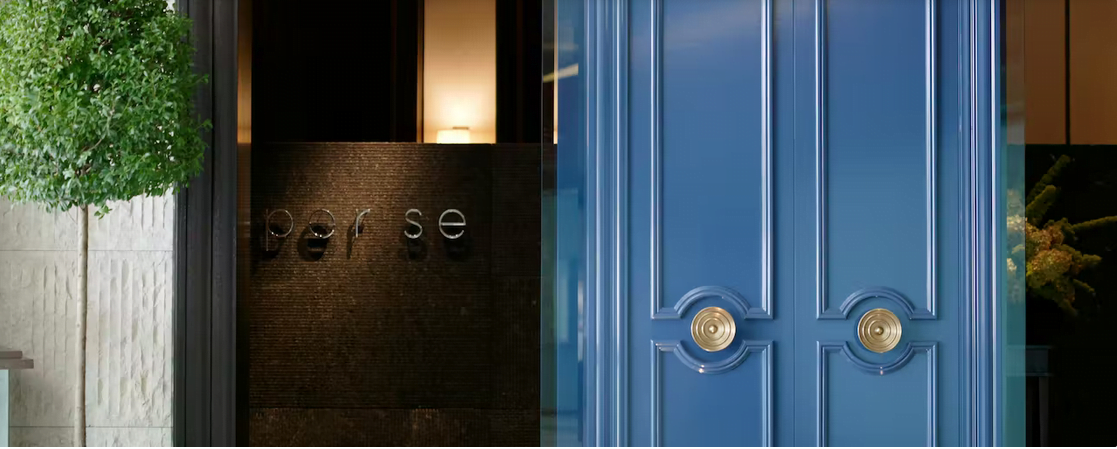 Yes, Per Se is expensive, but it's one of the top restaurants in New York City for couples, so if you can afford it, it is undoubtedly worth the price you pay. Stressful as it may be to coordinate the many moving parts leading to a great event, they provide you with the utmost in care, hospitality, and attention to detail. The restaurant intends to make your experience special and unforgettable by catering to your individual preferences. Whether you're looking to hold an intimate client dinner or a huge reception for hundreds, this restaurant will accommodate your needs.
It is one of those rare restaurants that can make your dining out truly special and memorable without any doubt. Definitely one of the finest restaurants and dining places in NYC!
Modern- an outstanding French restaurant in New York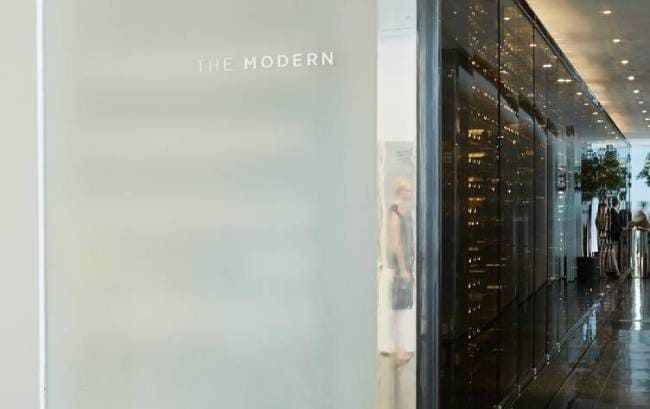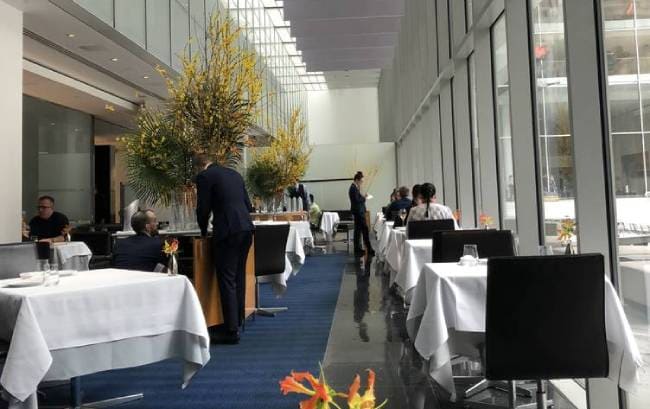 If you're seeking modern American food with a French influence, The Modern is among the swankiest restaurants in New York City. In addition, the Abby Aldrich Rockefeller Sculpture Garden is visible in MoMA's Kenneth C. Griffin Building.
The Modern serves lunch and dinner and has a 3,000-item international wine list in addition to beer and cocktails. You have a choice of three seating areas for the a la carte menu: the bar, the dining room, or a private table in front of the kitchen.
If you want to experience a fresh spin on an old favorite, head to Midtown NYC.
For instance, try the grilled octopus, lamb with sheep's milk ricotta, or broccoli cheddar ravioli. Then, choose the foie gras, lobster, or black truffle tagliolini for something fancier.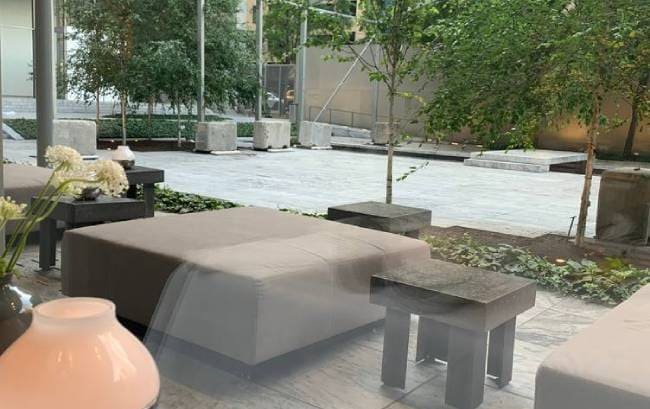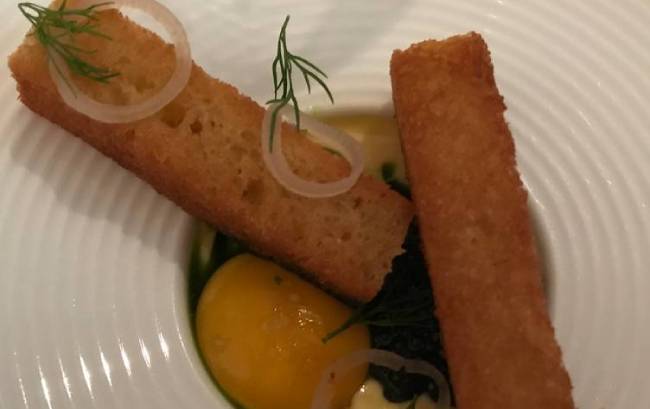 The cucumber and pea salad is delicious for vegetarians, while the steak tartare with crispy potatoes is delicious for carnivores. The Modern, located in the Museum of Modern Art, is a two-Michelin-star restaurant serving modern American cuisine. The restaurant's elegant and whimsical meals, which incorporate great ingredients and seasonality and are overseen by Chef de Cuisine Abram Bissell. Prices for lunch range from $138 for a three-course meal to $178 for a six-course meal. The Modern's dinner menu consists of six courses, some of which are customizable based on your preferences and others of which the kitchen is particularly proud to present to you. The price of dinner for two is $188, with wine pairings being an additional $44. The minimum amount of time for making a reservation at The Modern is 28 days.
Be sure to save room for dessert since The Modern restaurant offers mouth-watering ice cream flavors, including rhubarb goat's milk and toasted sesame.
Momo Fuku: one of the finest Asian Restaurants in New York

Momofuku Ko does Asian cuisine with an avant-garde New York touch. The restaurant serves one-of-a-kind cuisine that combines inventive dishes and fresh ingredients with elements from the Japanese kaiseki tradition. Momofuku Ko is one of the top fine dining establishments in New York City's Midtown, with two Michelin stars and one of the city's most distinctive cuisines.
You may sit in the main dining room and experience the 11-course tasting menu or at the bar and order dishes a la carte. Sitting at the bar gives you the extra benefit of speaking with the chef who prepares your dish. The restaurant's Bo Ssäm prix-fixe, family-style menu can be the focus of a partial restaurant buyout for parties with up to 40 guests. Noodle Bar Uptown is happy to be purchased in its entirety for larger gatherings. Our venue is ideal for cocktail receptions and informal sit-down meals.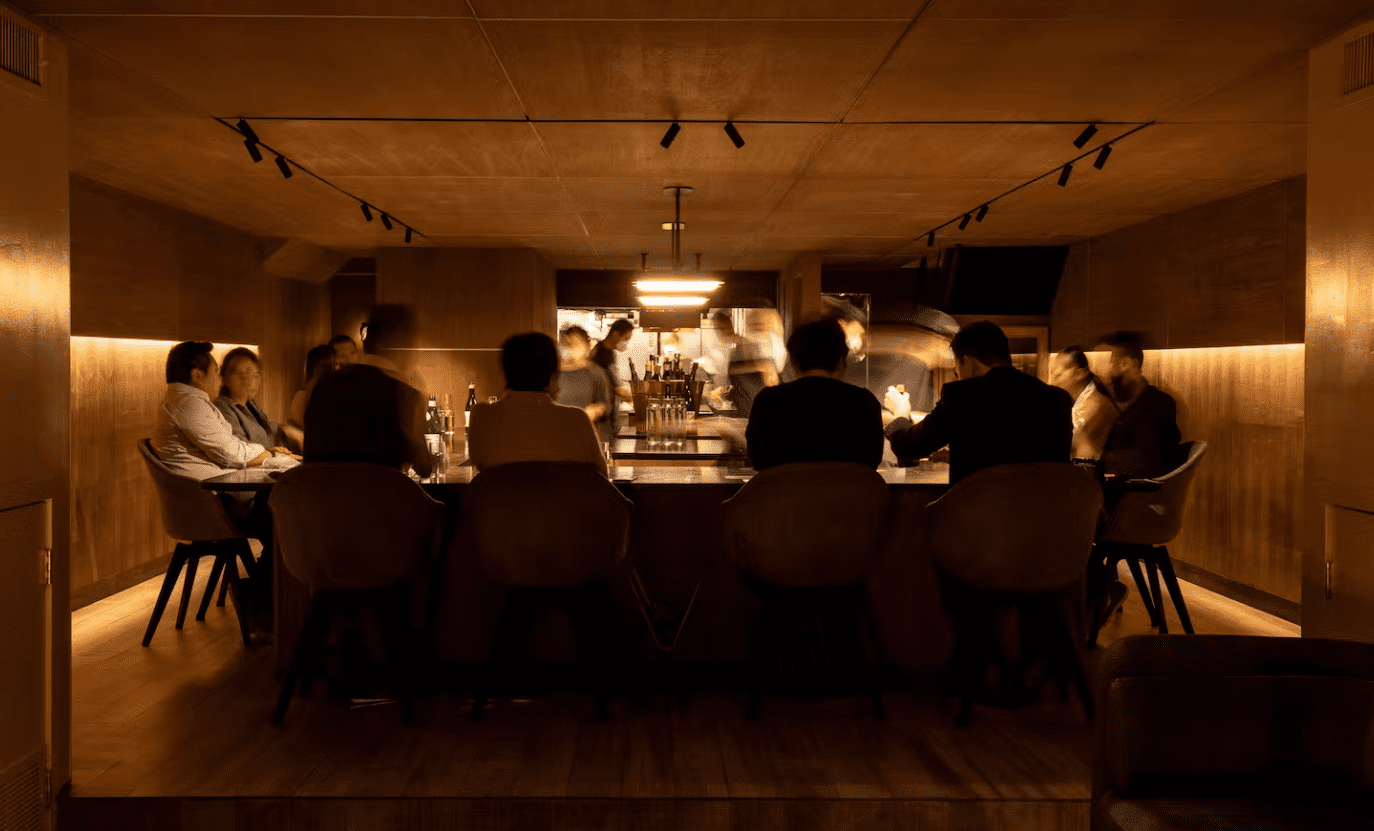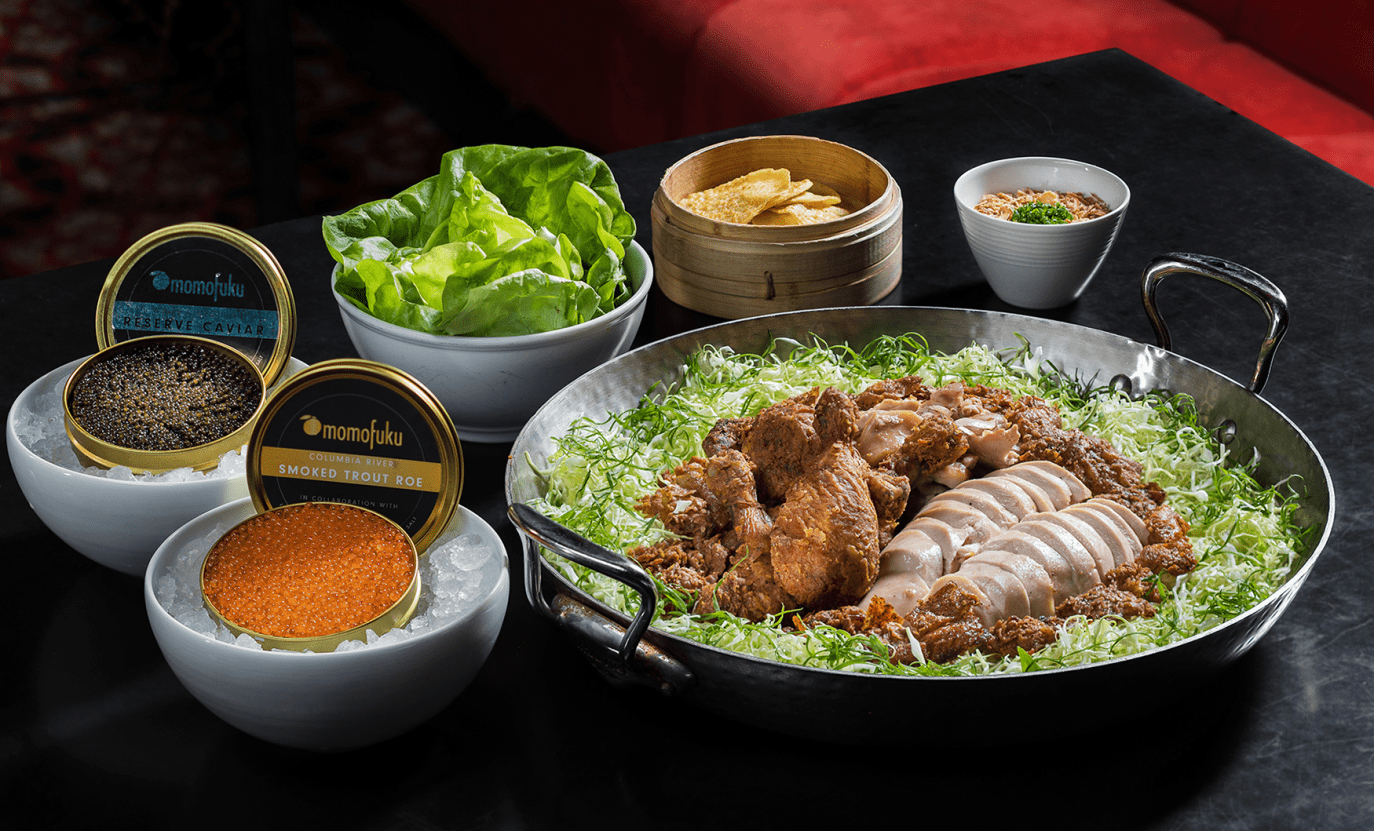 In any case, Momofuku Ko is an excellent New York restaurant for supper, yet if you follow a strictly vegetarian or vegan diet, you should avoid it. Fan favorites like burgers and fried chicken are available, as are seafood delicacies like mussels, fried squid, and hake. The restaurant also caters to individuals who enjoy better things in life, such as soft-boiled eggs with caviar or black truffle ravioli.
Finally, dessert is an exciting study of Eastern and Western flavors, with selections such as pecan pie or lychee and pine nut foie gras. So, these are some things that you must not skip when dining at this top Asian New York restaurant.
JUNGSIK, ONE OF THE BEST KOREAN FOOD RESTAURANTS IN NYC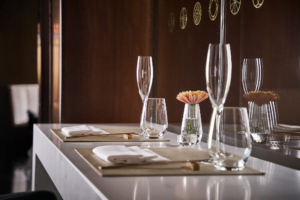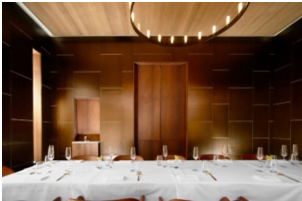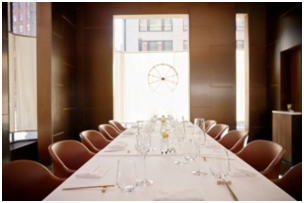 Jungsik is one of the top Korean restaurants in NYC, owing to its inventive cuisine that goes well beyond traditional kimchi. Forget Koreatown cafés; travel to TriBeCa for Jungsik's robust tastes and contemporary Korean cuisine, which has won the restaurant two Michelin stars. Jungsik maintains a relaxed atmosphere despite its trendy and stylish décor. Your waiter and chef will look after you and can even cater to vegetarian needs. Could not miss from the finest restaurants and dining places in NYC!
Begin by scanning the extensive wine list, then tuck into a selection of tiny side dishes such as foie gras banchan or Korean rice cakes. There are 11 dishes on the signature tasting menu, including black cod, octopus, scallops, tuna kimbap, and sea urchin bibimbap. Avocado tartare, mushroom, and leek dumplings in congee soup are two delicious veggie-centric dishes.
Your meal can come to a close with some super-tasting chocolates, macarons, and canelés that come with the bill.
Group Dining and a Private Dining Room are available for your use at Jungsik. Complete restaurant buyouts for parties as large as 50 are also available. There are a variety of group eating options for parties of seven to twelve. Details about making a reservation for a large group can be requested by sending an email to info@jungsik.com. The maximum number of people we can accommodate in our Private Dining Room is twenty. It's flexible enough to be set up in a variety of ways to suit your needs. Please email info@jungsik.com for more information on bookings and menus.
DHAMAKA, ONE OF NYC'S BEST LOWER EAST SIDE RESTAURANTS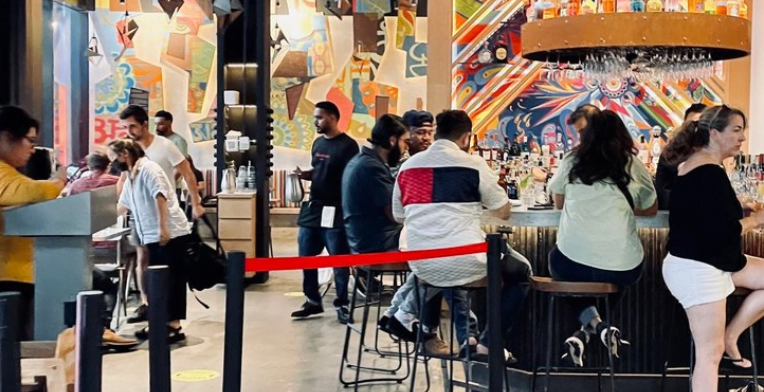 Dhamaka in Essex Market on the Lower East Side will quickly become one of your favorite NYC restaurants because of its colorful decor and flavorful cuisine. The goal of restaurateur Roni Mazumdar and chef Chintan Pandya is to introduce lesser-known Indian tastes to New York City.
You may experience many flavors and delicacies across the Indian subcontinent on Dhamaka's menu, from Bengali and Gujarati food to Meghalaya cuisine. It's, without a doubt, one of the most upscale restaurants in New York City. At Dhamaka, you may get a complete picture of Indian cuisine from all throughout the country, including from regions that aren't typically featured on restaurant menus. Moreover, its excellent ambience and state-of-the art facilities makes this a top-rated restaurant across the globe.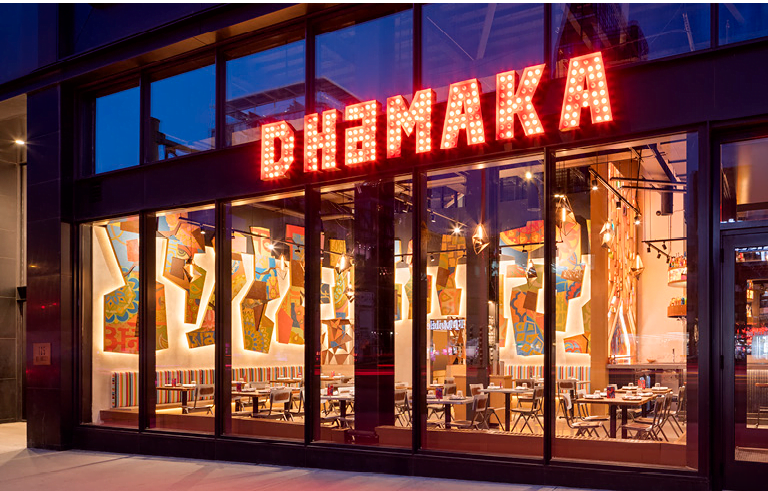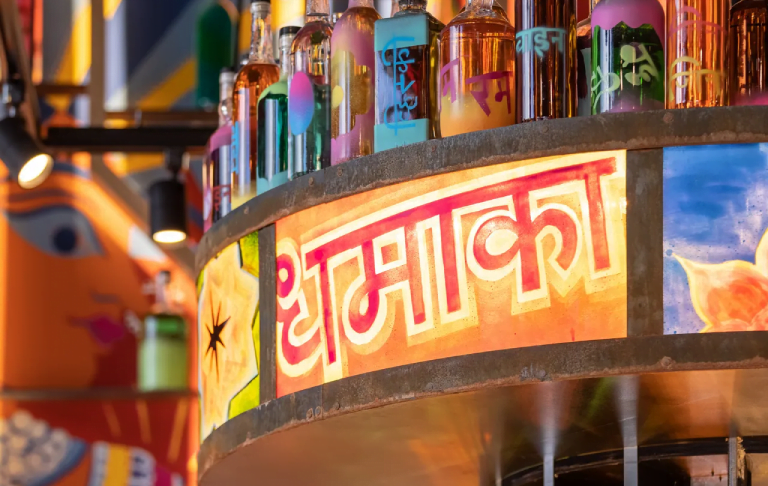 The tasty murgh kofta with chicken mince and poppy seeds is served after the papdi chaat with tamarind and yogurt. The tiger prawns, goat belly, and lamb ribs will be devoured by meat enthusiasts, while everyone will like the paneer methi with cashew cream, cumin, and fenugreek.
The tried-and-true classics like biryani, chapati, and raita are also available. However, we advise reserving space for chena poda; Dhamaka's only dessert choice is baked cheese covered in caramelized sugar.
One of the best restaurants in New York City for a date night is PETER LUGER.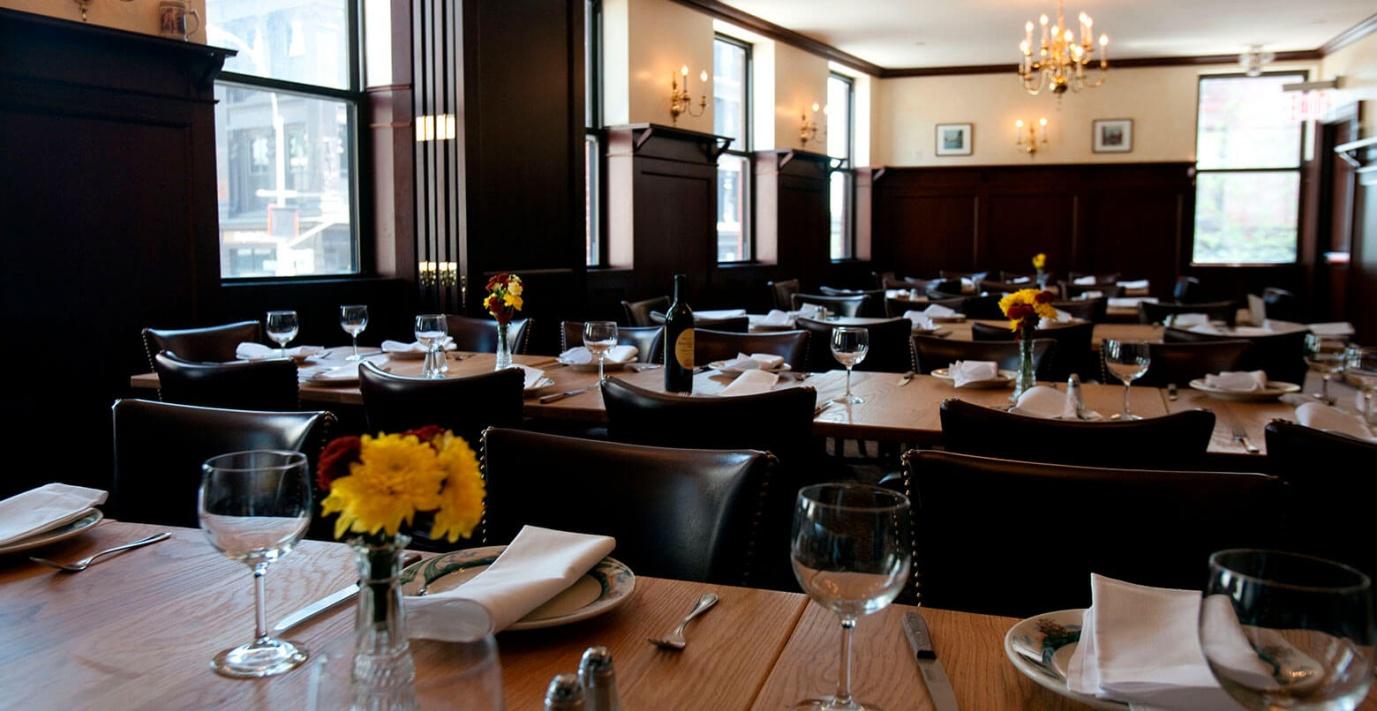 A steakhouse would round off this list of the most abundant restaurants in New York City, and Peter Luger is one of the best in the city. Could not be missing from the finest restaurants and dining places in NYC!
Before the Williamsburg Bridge, this eatery was once known as Carl Luger's Café, Billiards, and Bowling Alley. However, the steakhouse saw an increase in business once the bridge opened, and as time went on, it changed its name to Peter Luger, developed a good reputation, and received a Michelin star.
The management at Peter Luger pays close attention to the meat they buy and follows USDA regulations, which sets it apart from other steakhouses. They will only purchase USDA Prime meats, the highest quality meat available in the nation.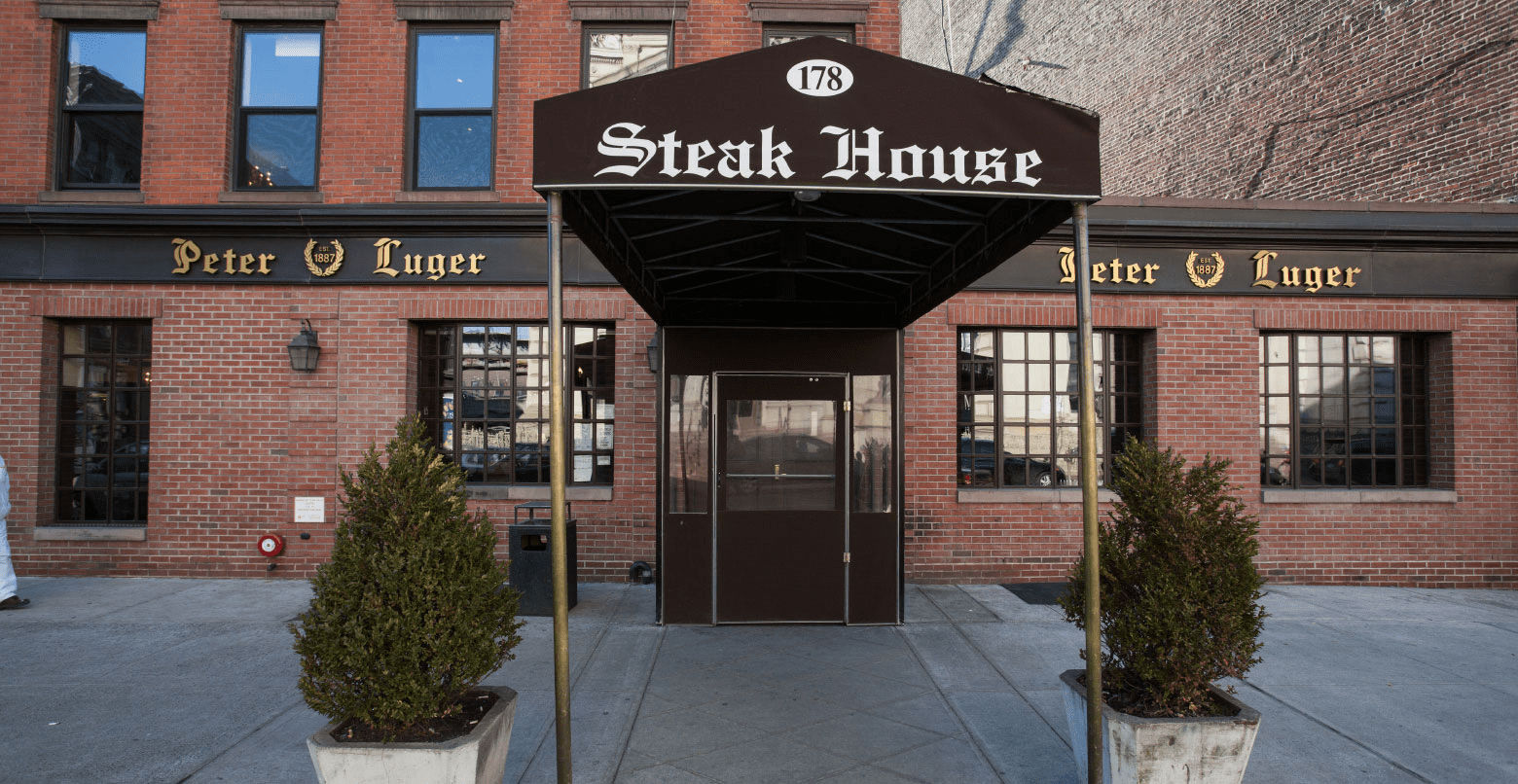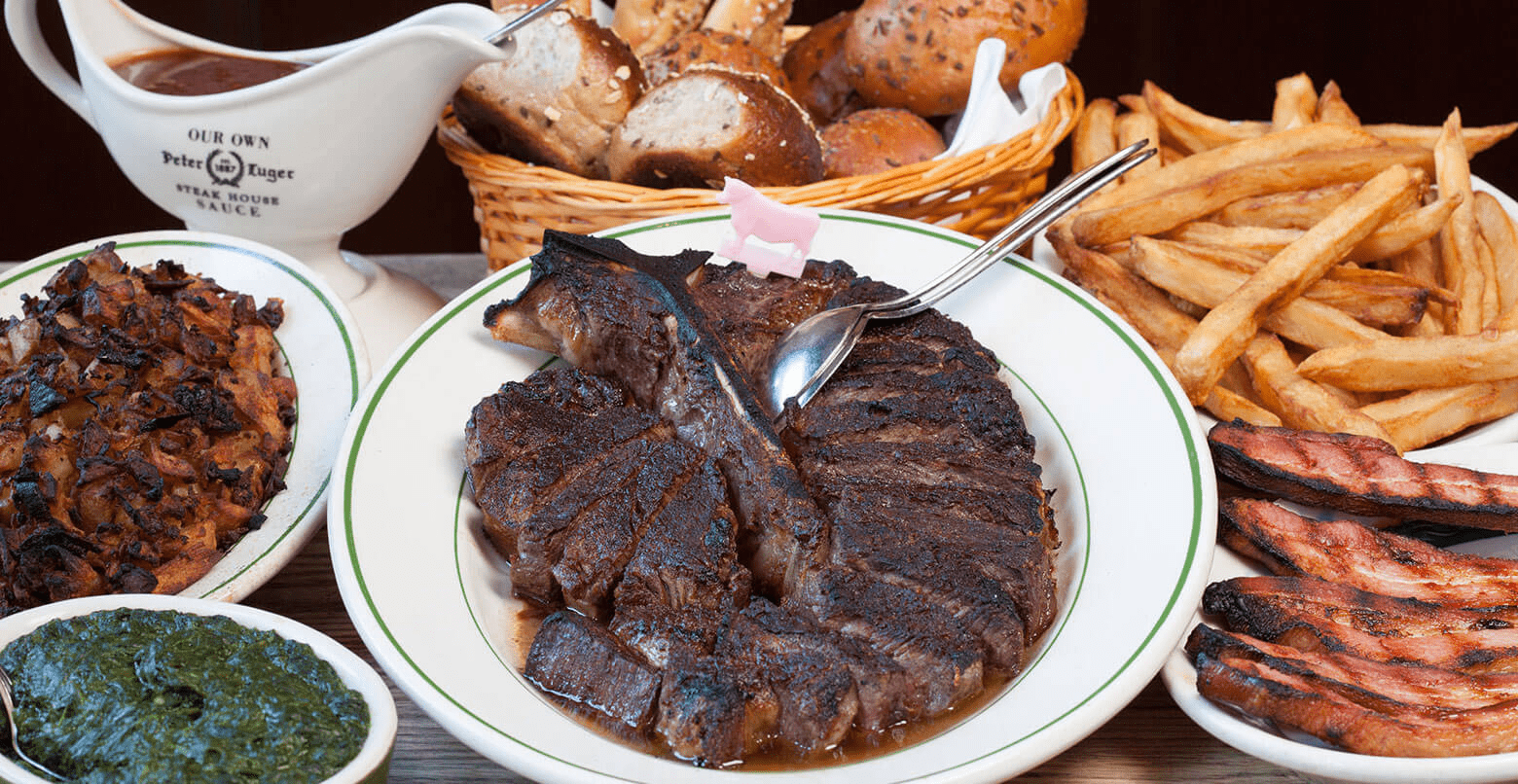 After receiving the cuts, Peter Luger's cooks store the meat in the restaurant's temperature and humidity-controlled facilities. The meats are dry-aged for an unknown period, resulting in succulent burgers and steaks. This restaurant has received high ratings from their visitors and is known for their 5-star food quality, 5-star services and excellent infrastructure. Moreover, it offers excellent facilities for organizing big parties and other special events.
To sum up, we have tried our level best to cover the maximum number of the finest restaurants and dining places in NYC! We are sure each has the power to deliver the ultimate culinary experience for every occasion.
Booking Request for NYC Restaurants
Submit your details below and the Splendid Concierge Team will be in touch.