The bartending community throughout the World holds London's bar culture in tremendous respect since it is no longer obscure and amusing. These crucial locations will deliver the most sophisticated negroni, the most creative martini, and the nicest, most entertaining audiences with whom to enjoy them.
Which London drink has been the greatest so far? Where did you consume it, exactly? There are drinks in the capital to suit every taste, but it may be overwhelming to know where to look because there are so many options. It is where our ranking of the top cocktail bars in London comes in. Everything from upscale hotel locations to seedy speakeasies and nightclubs to hidden basements may be found here. The blended beverages they provide will thrill your taste buds and blow your mind.
Some of these places stay true to the classics—visit Dukes for a Martini you won't soon forget or Bar Termini for a Negroni that's as excellent as they come—while others strive to make the most outrageously inventive cocktails available. Any bar you select from our compiled list of London's most fantastic spots to sip a martini will undoubtedly serve up high-notch beverages. Sip on!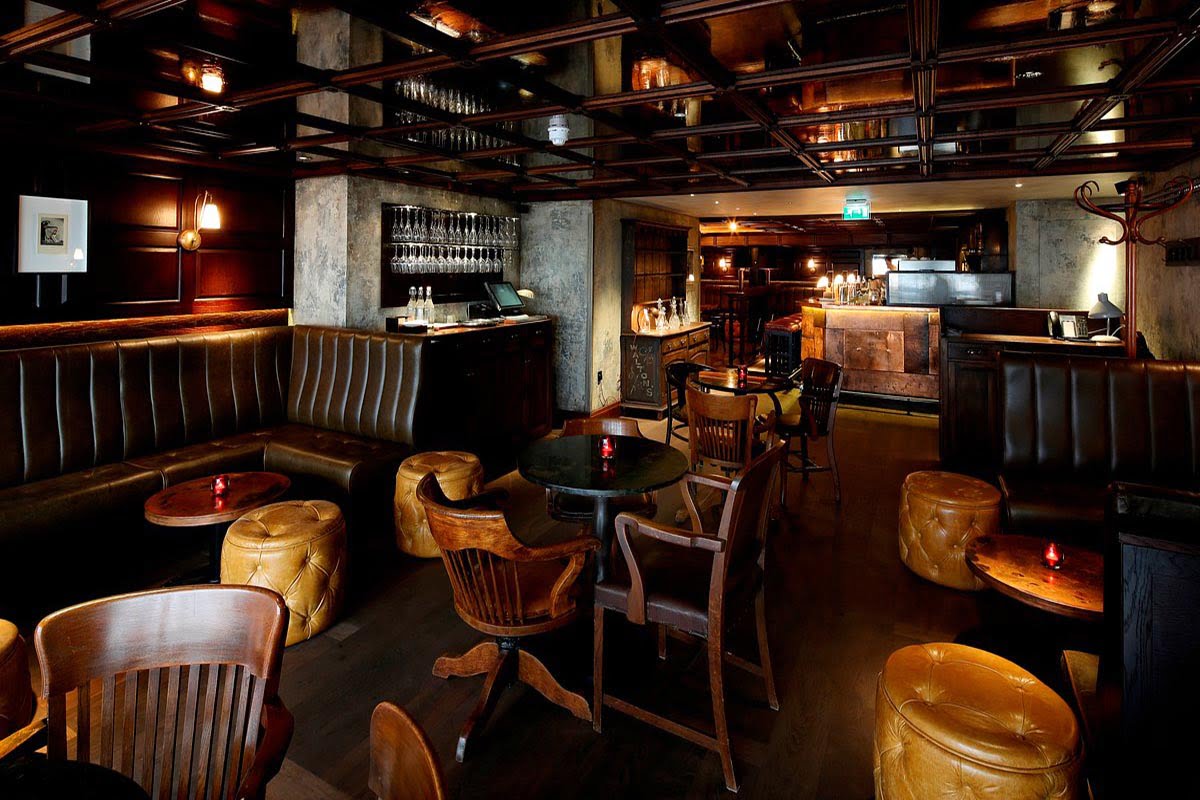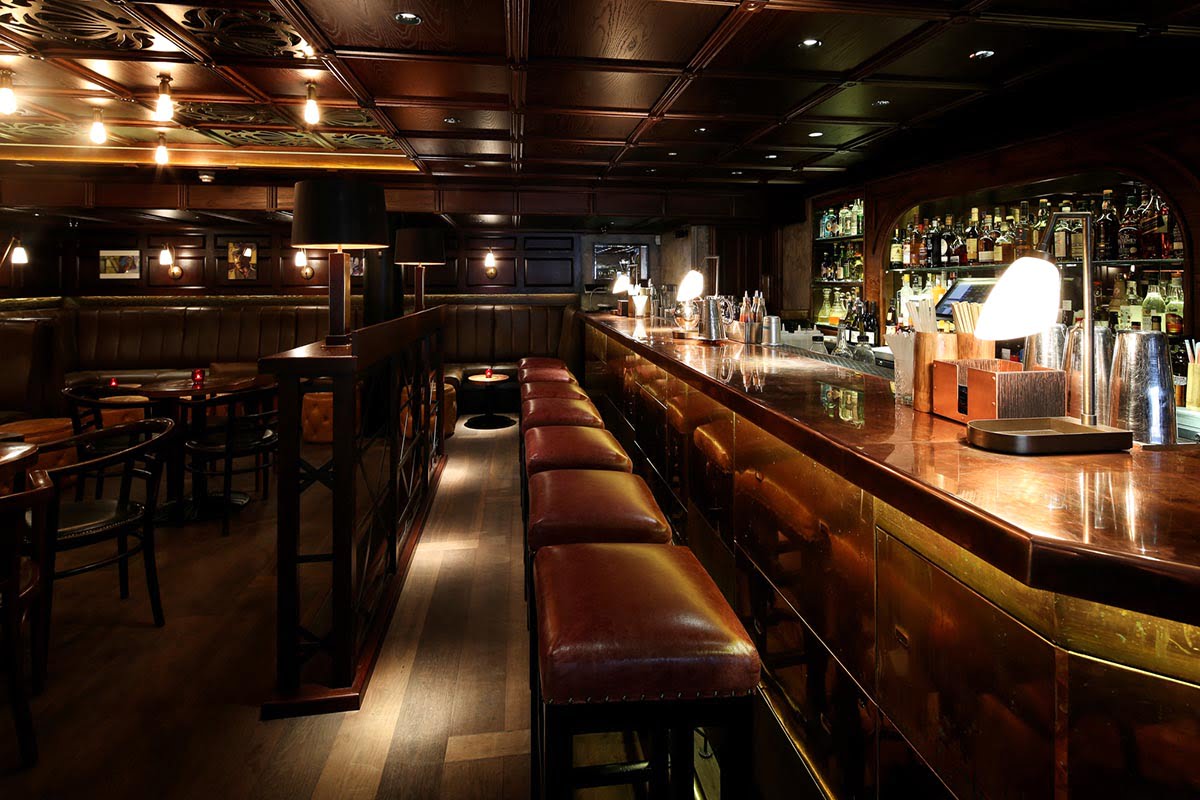 A speakeasy-style, secret bar There is also a hidden bonus: the drink menu has been updated in the style of children's books and fairy tales. Browse this retro menu to choose your favorite beverage, then select it from the collection of lovely watercolor graphics. The possibilities may be the Grandma Surprised, naturally based on Little Red Riding Hood, or the Hansel and Gretel Gingerbread Crush. Furthermore, they are all served with delectable bar snacks.
The Blind Pig, an award-winning bar with a cozy, speakeasy ambiance, is tucked away above the restaurant. It serves sophisticated cocktails, great wines and beers, and delectable bar foods.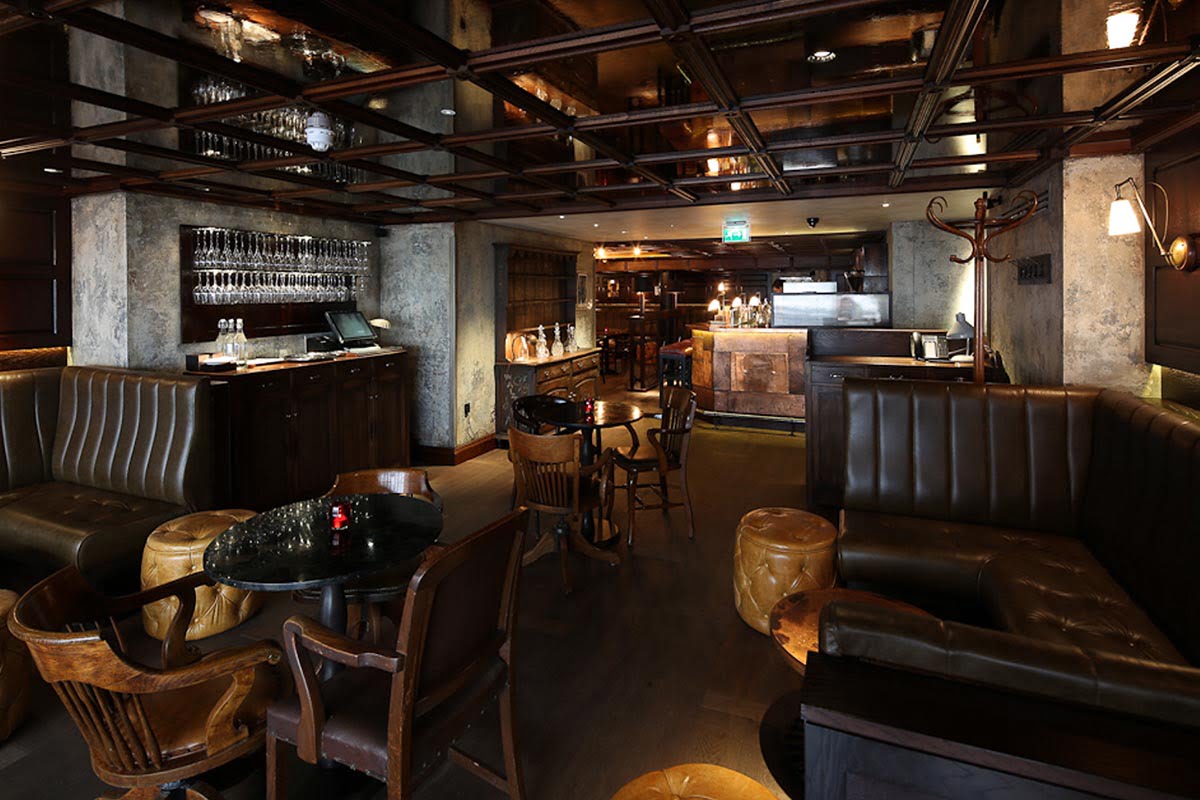 The Blind Pig will take you on a trip filled with nostalgic cocktails and light-hearted indulgences. The Blind Pig's menu of 12 cocktails will allow you to go through the pages of your favorite childhood tales thanks to the fascinating characters and storylines of children's literature, which Bar Manager Alex Caperne has expertly reinvented in liquid form.
A low-lit, relaxing atmosphere to unwind with friends, family, or co-workers is created by an electric decor with a vintage twist, antique mirrored ceilings, reclaimed hardwood seats, and a copper-topped bar.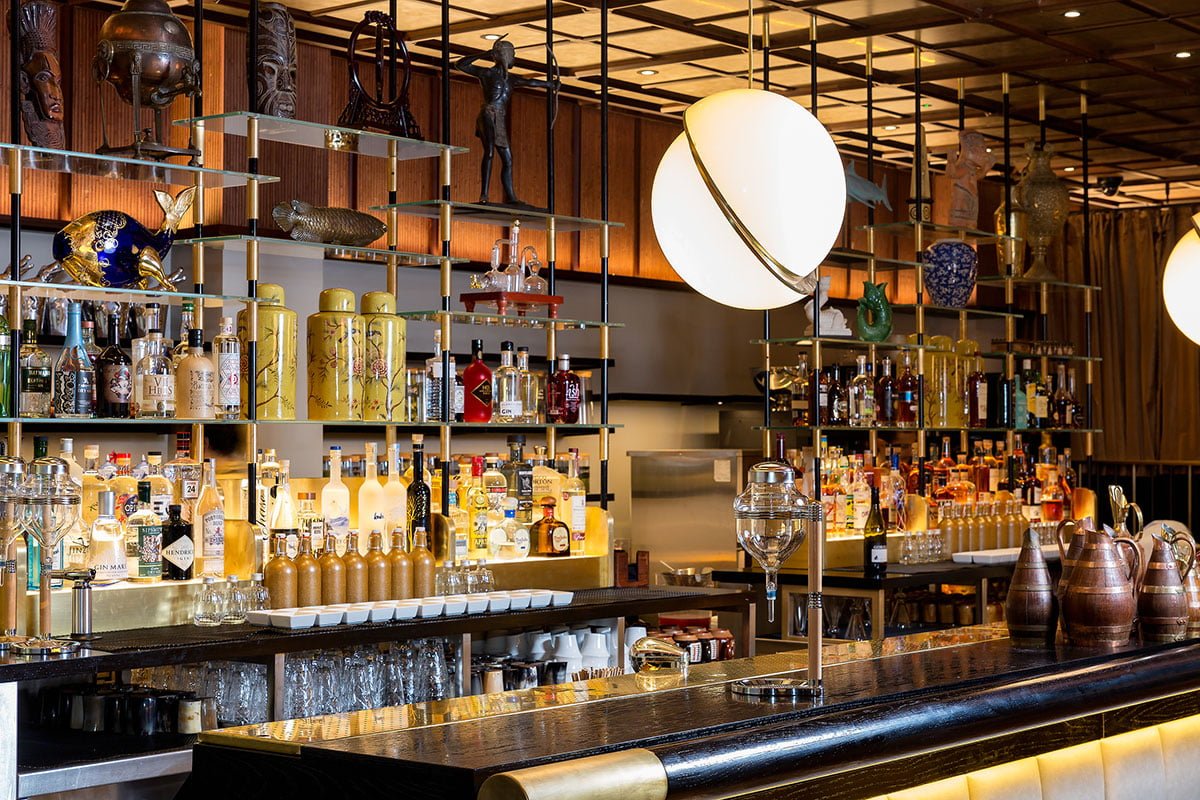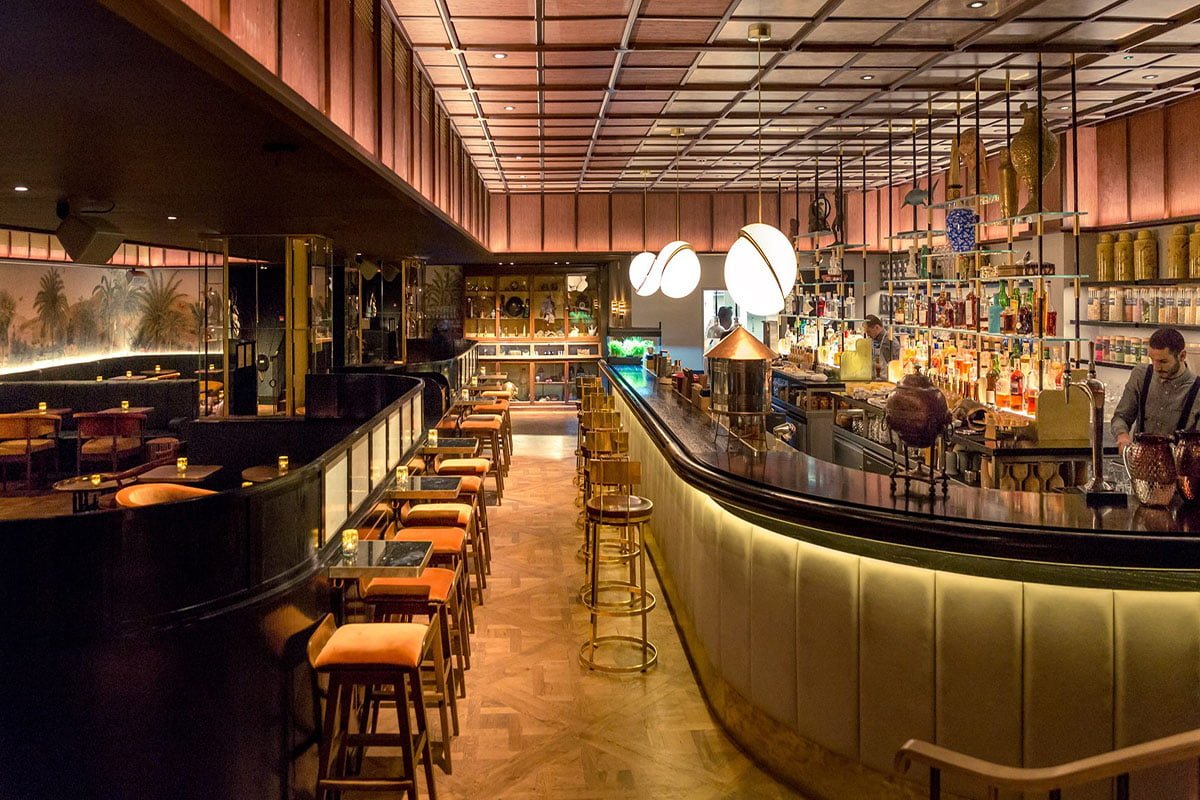 A beautiful sensation of detachment from the outer World may be experienced for the whole evening in the lavish space of The Oriole, a haven of warmth, mystery, and enchantment. A setting where the fusion of seductive design, enticing cuisine, and kind hospitality—all motivated by the deepest desire to fascinate and delight—can spark a transcendent encounter.
Like its sister bar, Nightjar, Oriole is a speakeasy-themed establishment tucked underground underneath the famed Smithfield Market in the middle of the city. The Oriole cocktail menu, so named after the various bird species found in Africa, Europe, Asia, and Australia, reflects the flavors and tastes of these regions. A bar food menu of small sharing plates with a Nikkei influence complements the award-winning beverages menu in an equally excellent and commendable manner.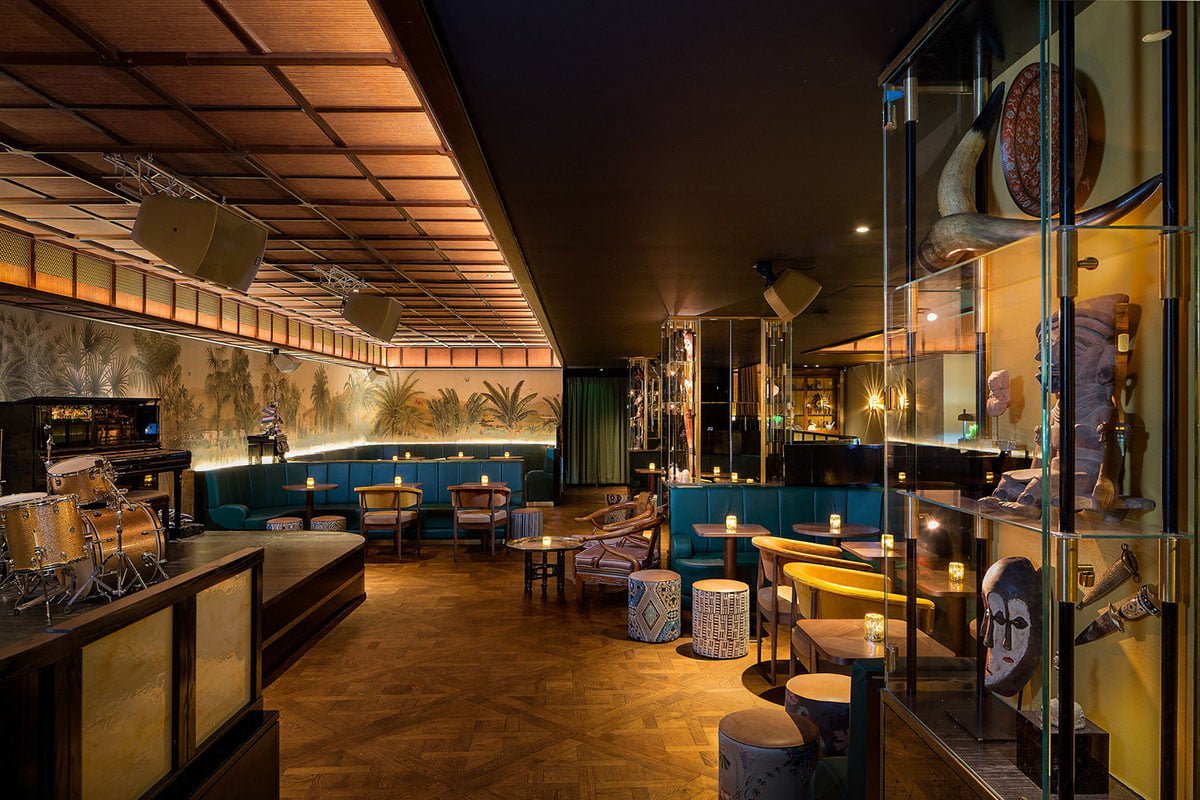 When you come, you can anticipate traditional hospitality, including table service and live music every night. Several promotions have also been developed to add value to an already great location, such as Cocktails and Canapes, which costs £25 per person and includes a welcome drink, two bar snacks, and any cocktail on the menu.
Additionally, there is the Dinner and Show option, which includes any beverage on the menu in addition to a welcome drink, one big plate, one small plate, and one dessert.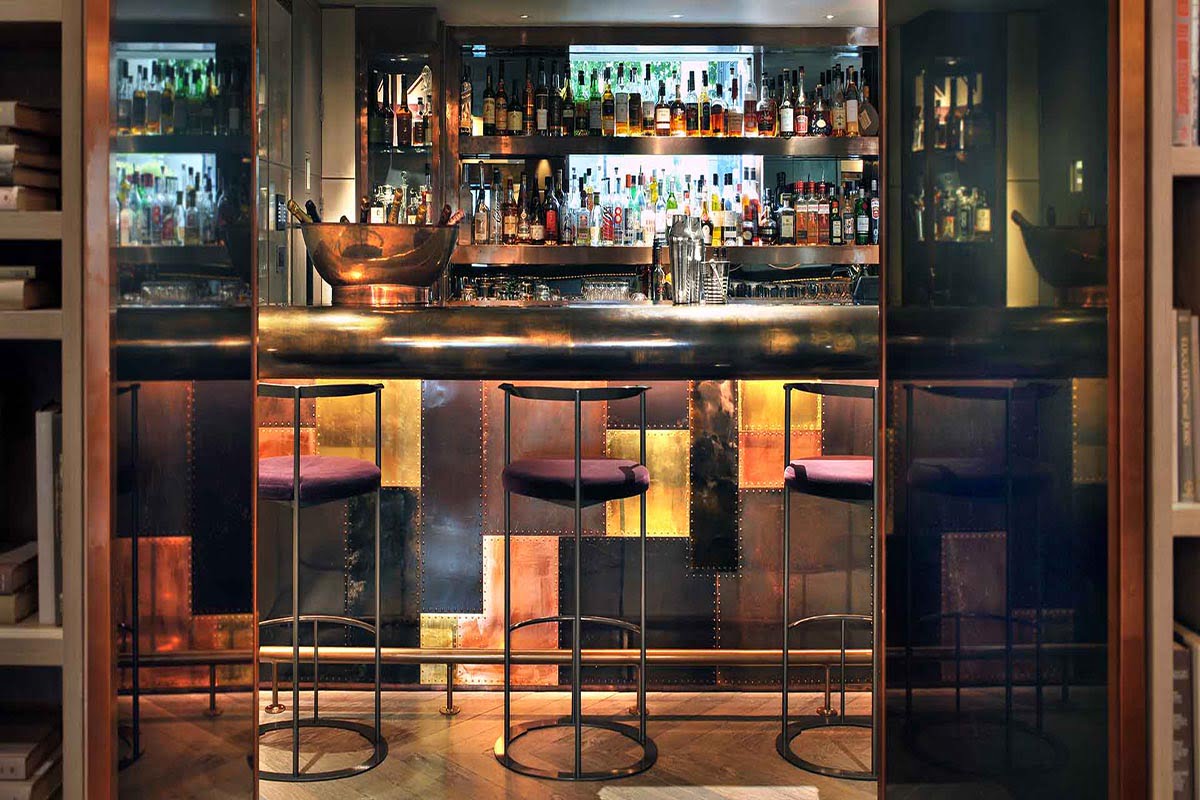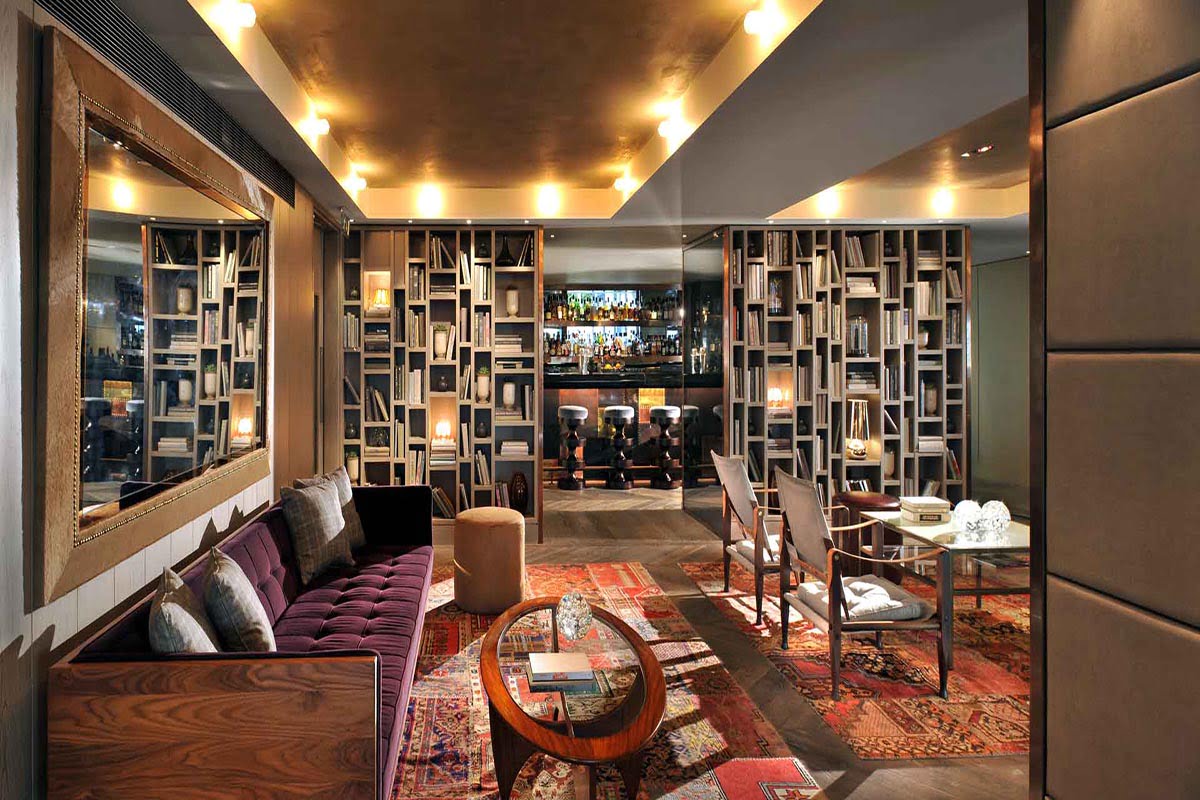 The Hari is situated in Belgravia, a distinctly British district with fierce rivalry in the high-end hospitality market. The Hari, however, distinguishes out due to its clever fusion of cultural tradition and unique humor, which results in a complex tapestry of elegance, comfort, and design.
The Hari's all-weather Garden Terrace, a hidden treasure in the center of Knightsbridge, is ideal for an afternoon aperitivo or extended, leisurely lunches and dinners outside.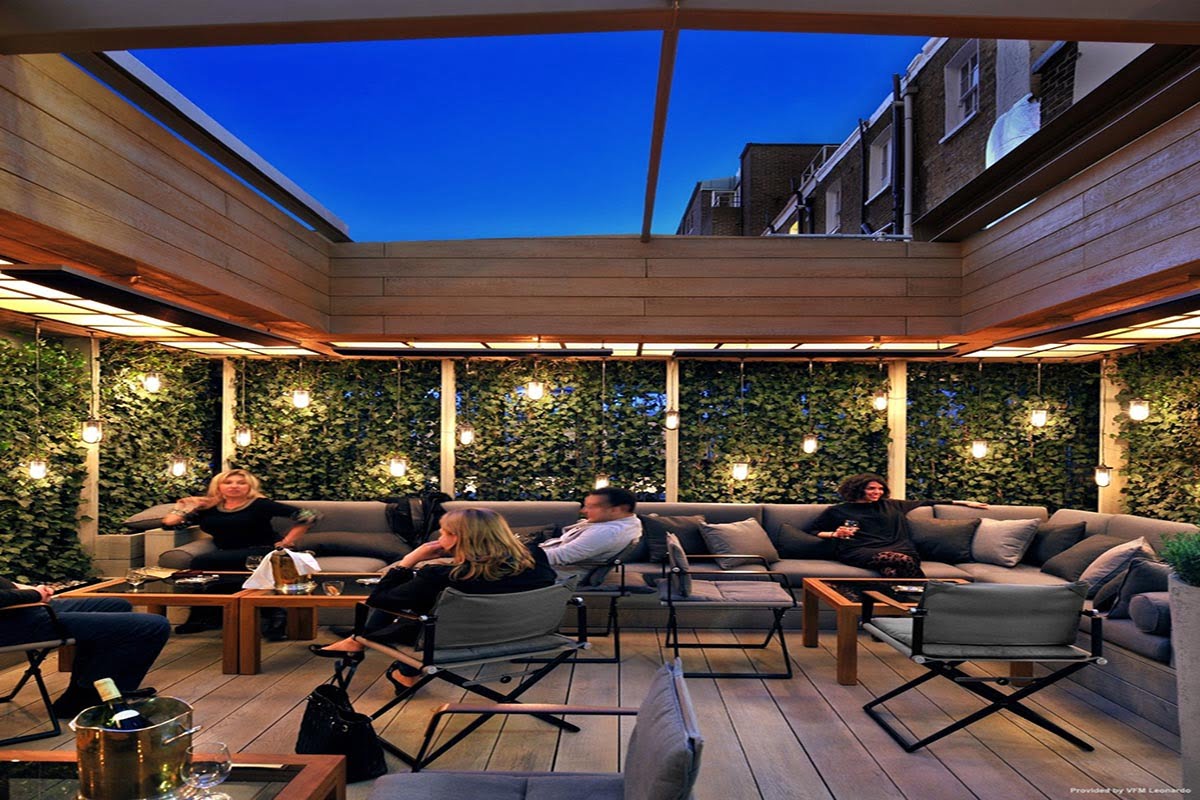 Alternatively, why not unwind in the chic Hari Lounge Bar's comfortable surroundings? a fun, lively cocktail bar with a beautiful all-day meal menu and a wide selection of traditional and inventive cocktails.
The Hari Bar boasts a distinctive "Haritini" series, each of which includes The Hari Gin at its core as a homage to owner Dr. Aron Harilela's preferred beverage.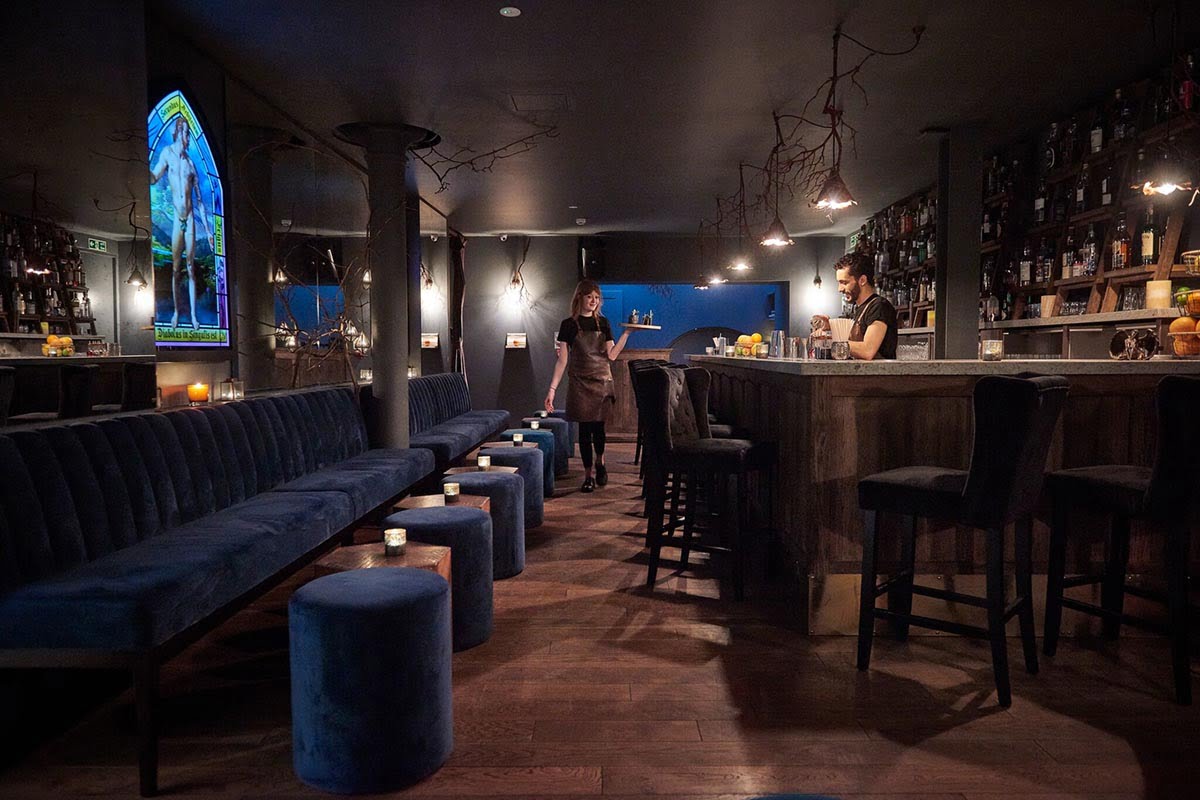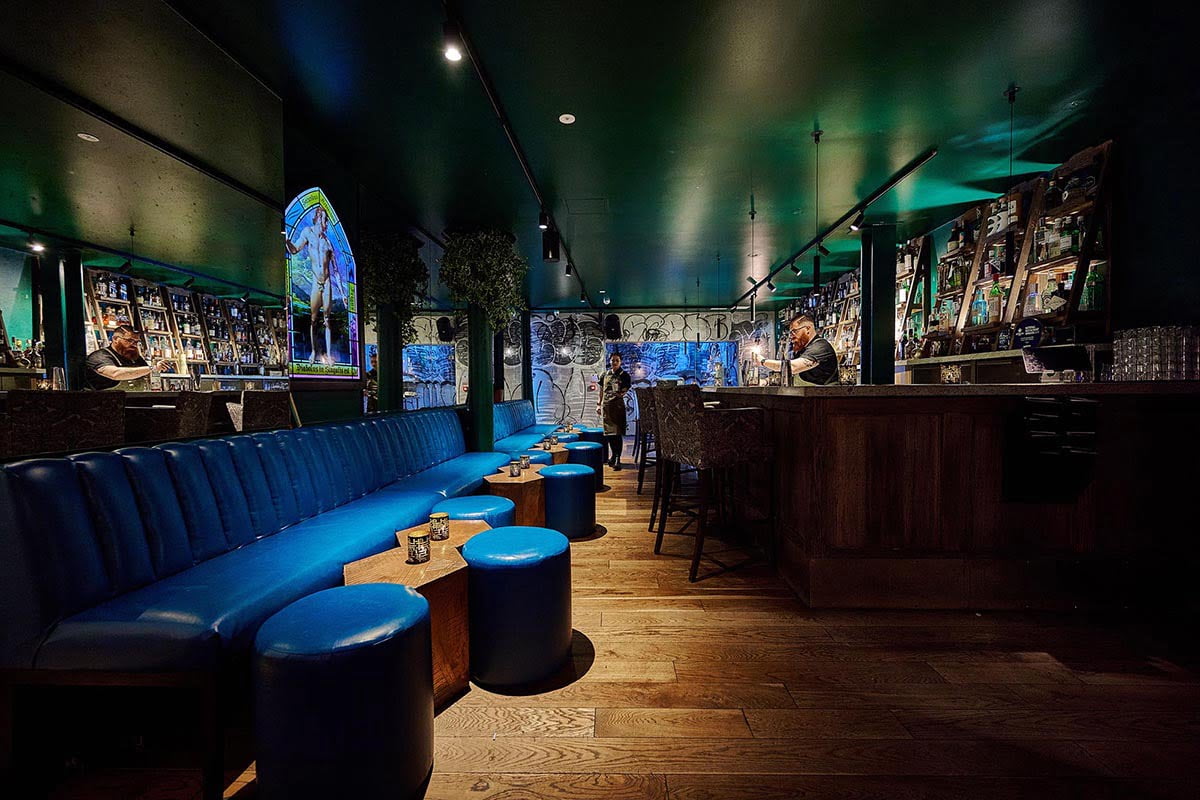 Chef Adam Handling's first foray into the bar world is called Eve, and it's situated in the basement of his Covent Garden restaurant, Frog. Eve encourages visitors to "Resist Everything Except Temptation" as a nod to its namesake.
This bar's core values include bold innovation and meticulous attention to detail in its alcoholic products. Adam Handling, a highly regarded chef and restaurateur, has changed things up at his underground Eve bar in Covent Garden by hiring famous mixologist Sam Orrock as Bar Manager.
Even yet, you could give in to temptation when you try one of the cocktails at Eve Bar after another. Their new menu offers a wide variety of options (the menu may be browsed by the kind of alcoholic beverage, such as grain or agave), and skilled mixologists can create inventive takes on traditional drinks that will only whet your hunger. A particular note should be made of the Three Cherries Manhattan, which employs the cherry in three different ways—first, the stone in the whiskey used as the basis, then its juices as flavoring, and finally, as a garnish. Pair with delectable munchies (prepared by chef Adam Handling, previously of the Fairmont). absolute paradise.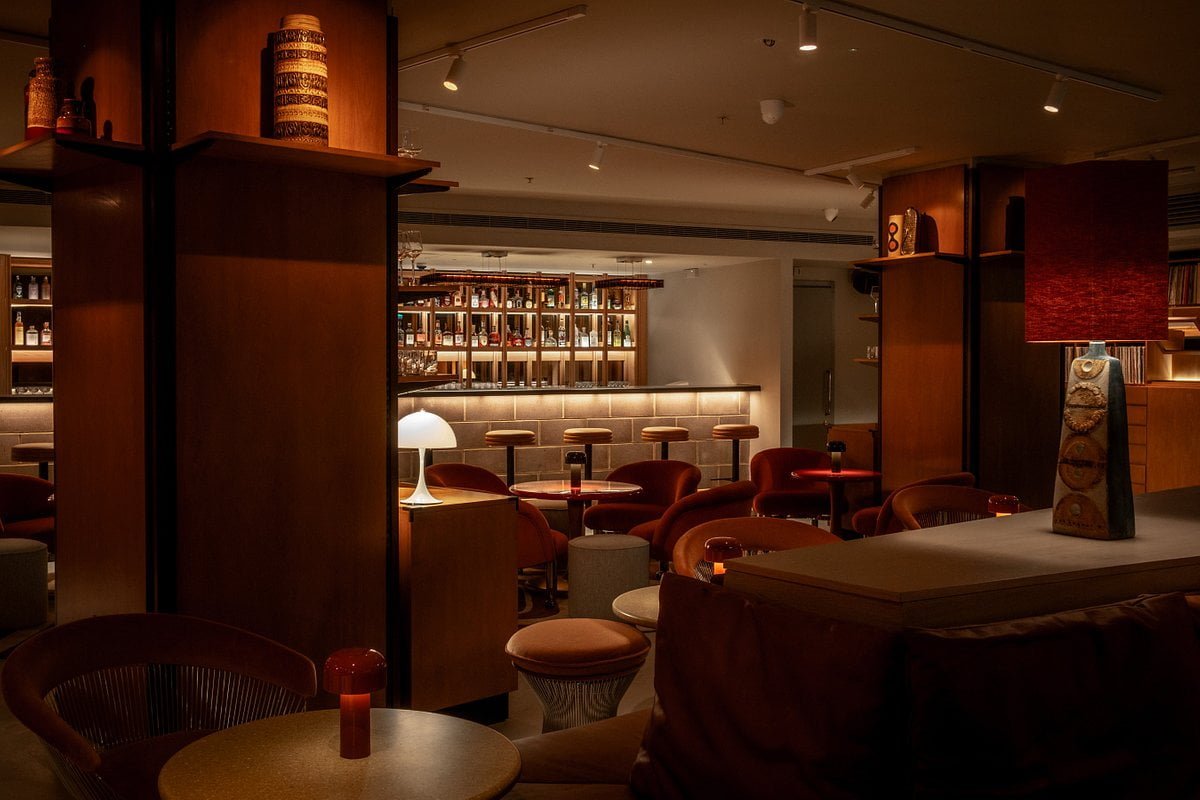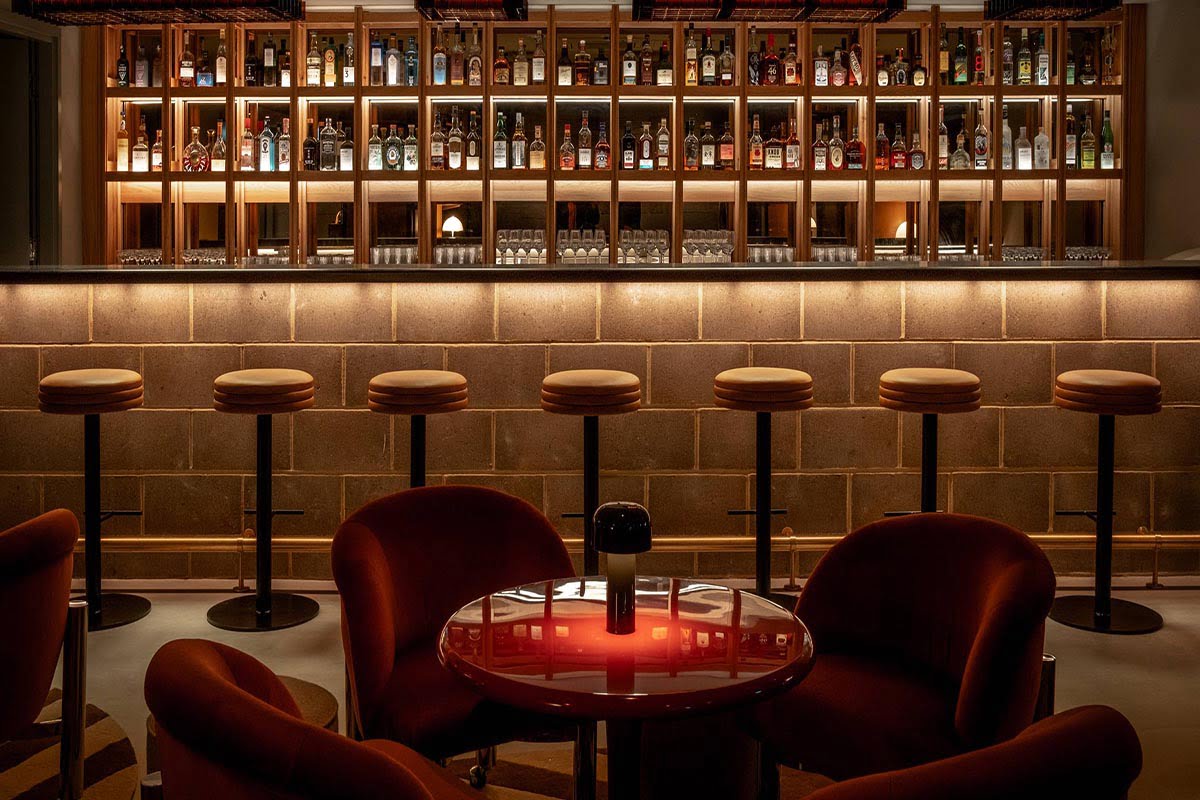 Ryan "Mr. Lyan" Chetiyawardana founded the cocktail bar Seed Library in the cellar. In the center of Shoreditch is a relaxed pub where you can unwind after a hard day or enjoy a fun-filled evening with excellent company.
Come for the vibe; stay for the beverages. You may find what is best referred to as the trendy grotto for aesthetes, creatives, or anyone who enjoys sultry yet sophisticated atmospheres by descending from an unassuming grey building in Shoreditch.
Think wood-clad shelving with piled records (and, of course, a live DJ), 70s mushroom lights that cast a dim orange glow, and pots and abstract artworks that have been tastefully collected and placed everywhere. The epitome of hipster heaven is located here.
Order a whiskey sour or, if you're in the mood for something sweet with elderflowers, blackberries, and all the good stuff, curl up in a low, plush red armchair.
American Bar at the Savoy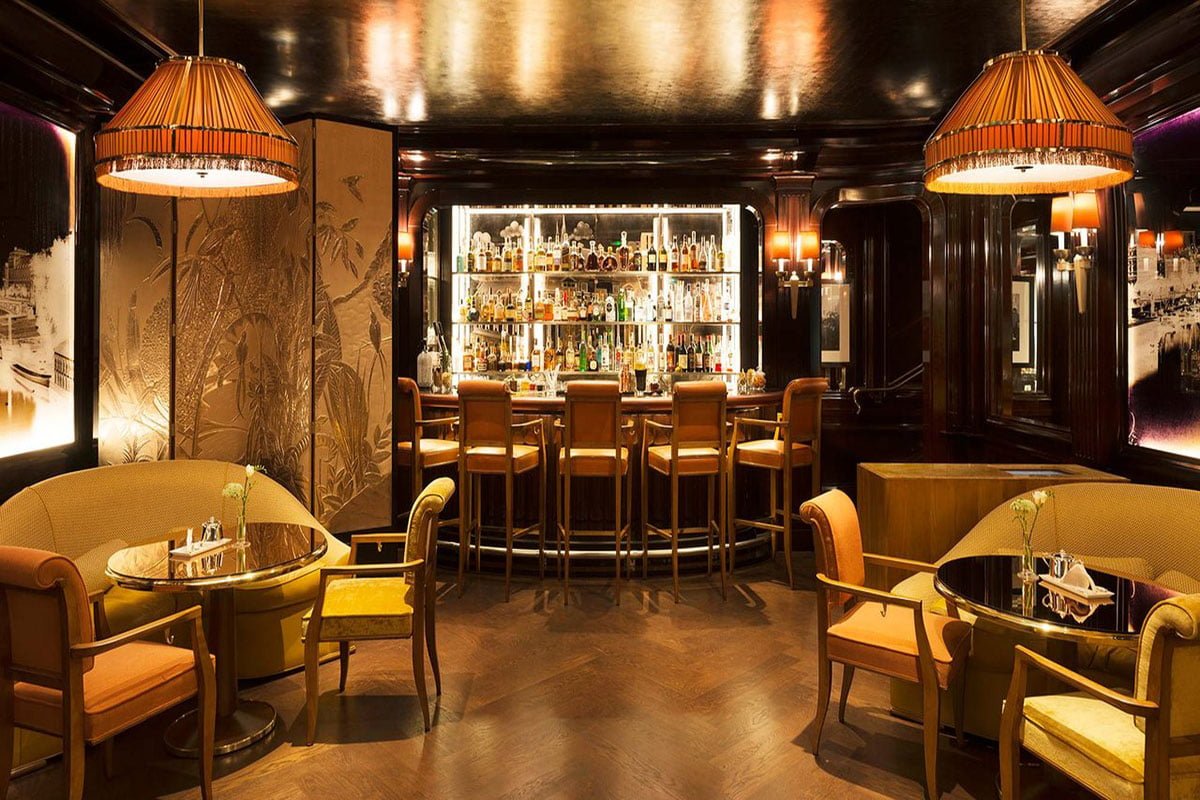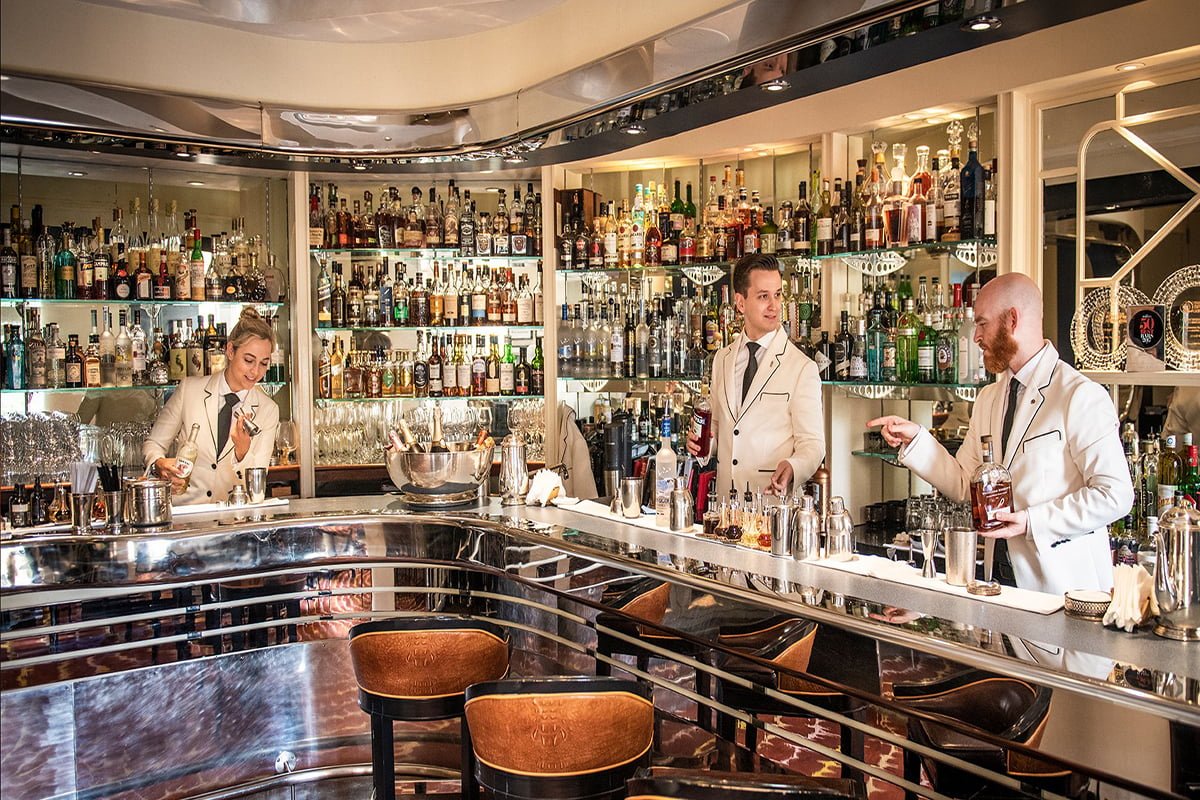 The American Bar is one of the most well-known cocktail bars in the World and has been around the longest in London. The American Bar, a landmark in the history of cocktails, serves traditional drinks with a modern twist and fresh and vintage concoctions. Legendary bartenders such as Ada "Coley" Coleman and Harry Craddock, The Savoy Cocktail Book author, have worked there.
Since its debut in 1893, the American Bar has hosted many famous figures, including Winston Churchill and Ernest Hemingway. It was named the World's Best Bar at the Tales of the Cocktail Spirited Awards 2018 and the World's 50 Best Bars in 2017, demonstrating its continued leadership in the sector.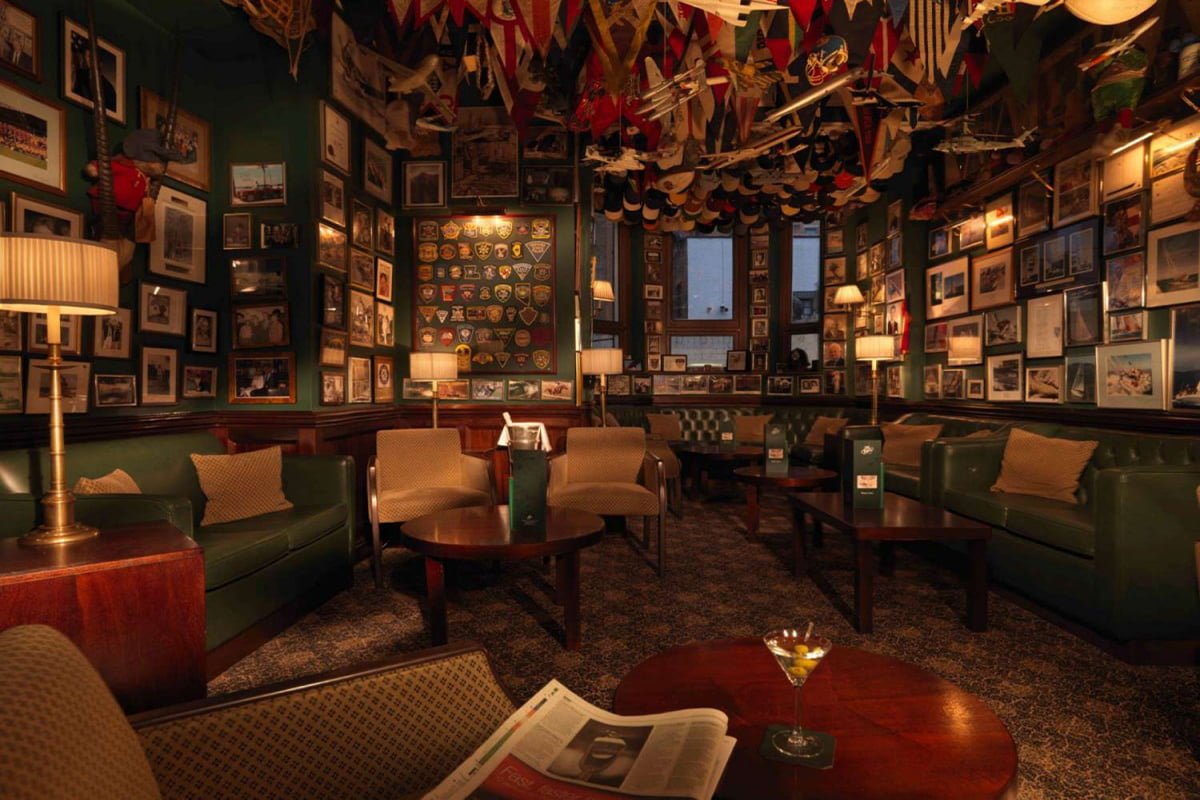 The American Bar is one of the most well-known cocktail bars in the World and has been around the longest in London. It continues to lead the industry, having been named World's Best Bar at Tales of the Cocktail Spirited Awards 2018 and World's 50 Best Bars 2017. It serves classics with a modern twist, new and vintage creations, and legendary bartender's signature drinks, like Harry Craddock's famous White Lady.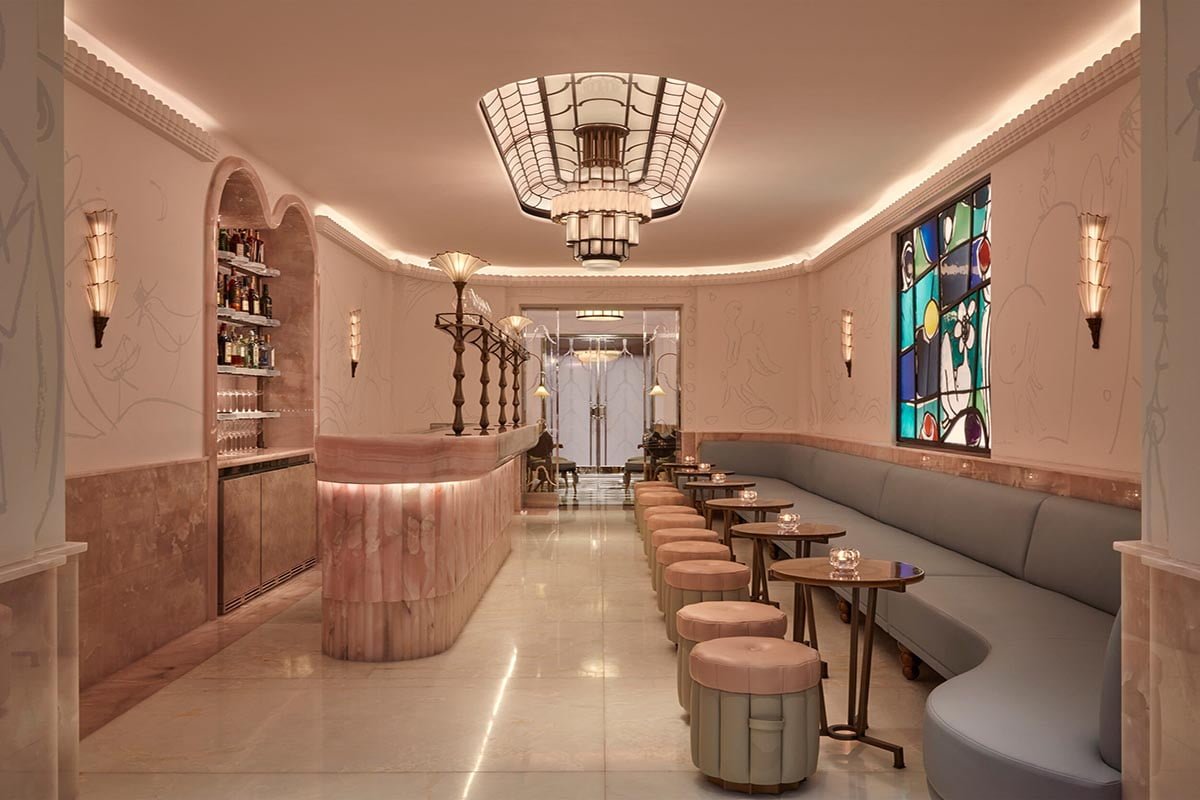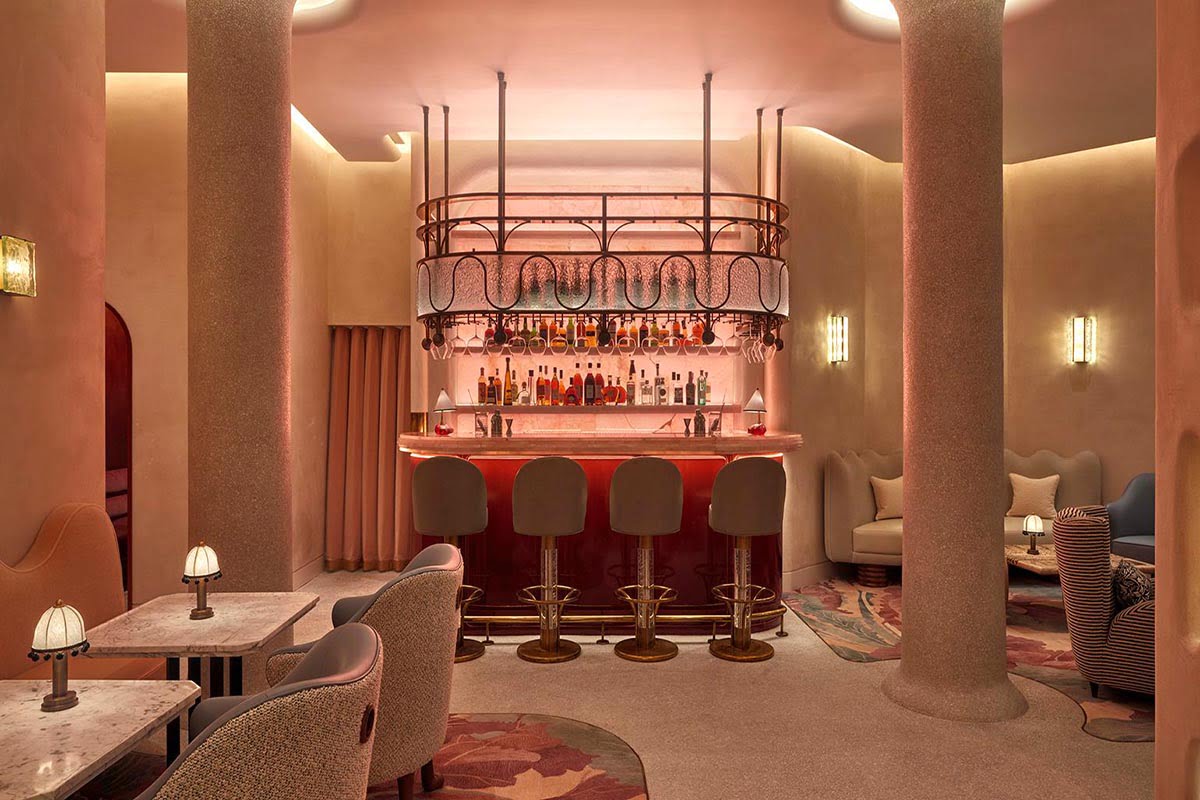 Claridge's recently opened bar is an art deco fantasy. Bryan O'Sullivan, an interior designer, drew inspiration from photographs from the hotel archives taken in the 1930s for this room, which is decorated with light pink onyx and has a striking skylight made of peach and cream-colored glass. Likewise, the new beverage menu, separated into the four chapters Light, Interpretations, Complex, and Clean, was influenced by European art and culture. The menu also includes a variety of small plates, such as crispy scampi and beetroot tartar, served by servers wearing traditional painters' coats in a shade of blue that American photographer Bill Cunningham inspired.
The Painter's Room is a chic, art deco retreat that pays homage to the artistic hotspots of Provence and Italy. Step out of the stark corridor and into a cozy area where clean lines and vibrant colors create a spectacular backdrop for innovative drinks and seasonal food.
The cocktails served here focus on fresh flavors from small-batch brands and capture the shifting hues of southern Europe. A specially chosen wine selection offers the best vintages by the glass, while original mixology distills the culture and art of Mediterranean locales.
BOS Studio created The Painter's Room, which has a restrained color scheme and mindful allusions to the hotel's classic design. The eye-catching centerpiece is an exquisite stained-glass mirror designed by London-based artist Annie Morris that subtly reflects the light from the rose-framed skylight.
Stop in for a beverage, stay for some colorful sharing plates, or select to have The Painter's Room all to yourself as a private getaway from your ballroom celebration. It is effortlessly exquisite.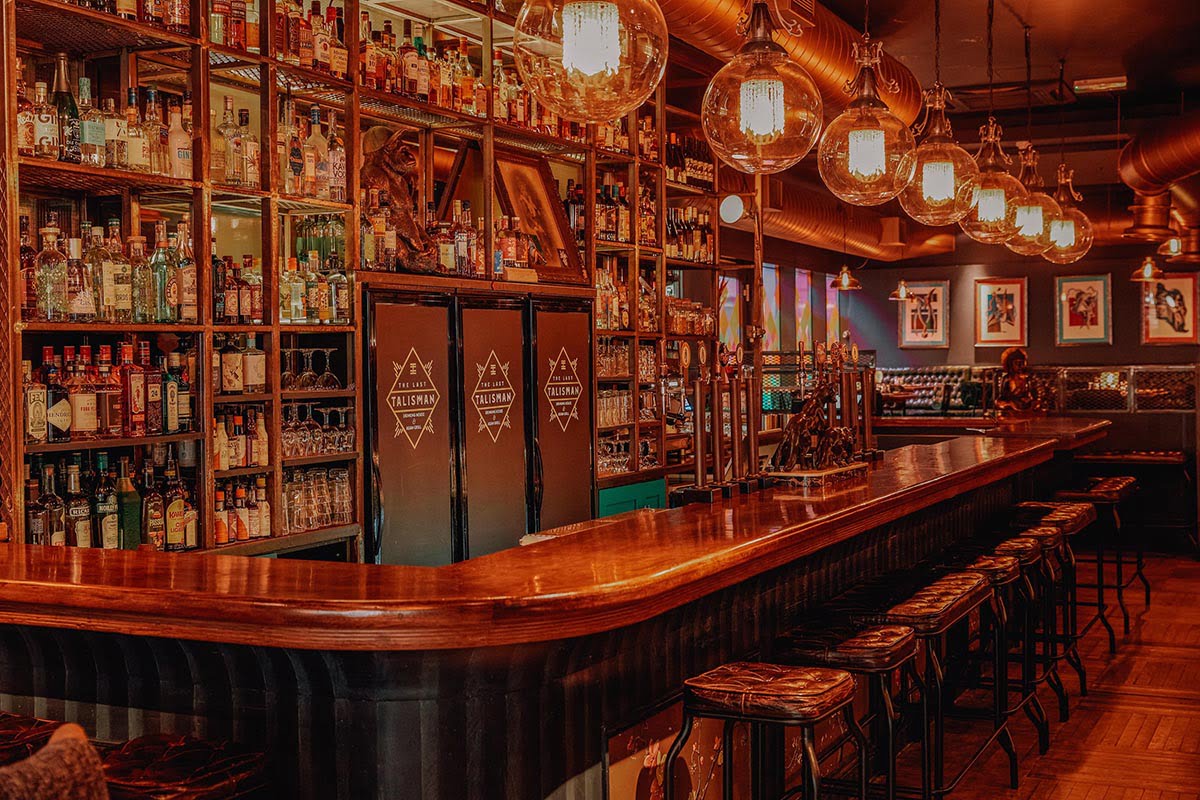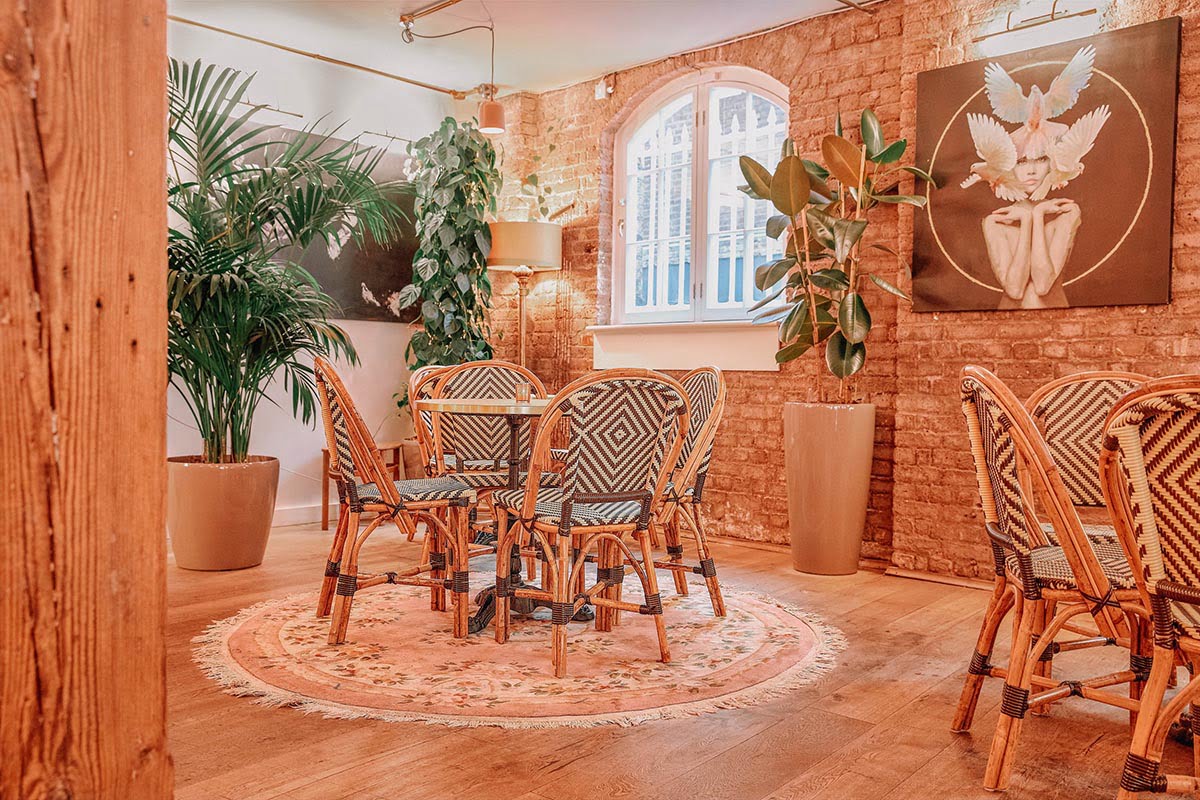 Those who investigate are more likely to be successful than those who wait. It also comes in the shape of mouthwatering small meals, and enticing drinks served directly from a scorching Asian barbecue in the middle of Bermondsey Street.
Allow us to take you to a place with exquisite décor and flavors. We're open Monday through Sunday for endless breakfast, dinner, and beverages on the weekends. London Bridge Station and Borough Market are both close by.
The Last Talisman, a brand-new cocktail bar, opened on Southwark's busy Bermondsey Street and offered inventive cocktails and British-Asian food. Restaurateur Eric Yu, mixologist Dré Masso, and culinary expert Tim Ross-Watson created the intriguing new drink-and-dine location. It has exotic, art-deco décor with various arresting artworks (rotated every 90 days). The drinking establishment also has "Mala Madre," a separate cocktail bar with a tropical motif (and seating for up to 70 people) inspired by Masso's stay in Bali and his Colombian ancestry. So who's up for a private party? You can anticipate weekly live DJ performances and a delicious brunch buffet, served every weekend from 11 am to 4 pm, along with endless beverages.
Booking Request for Singapore
Submit your details below and the Splendid Concierge Team will be in touch.