In many ways, the largest Superyachts have redefined luxury at sea. However, a stay on a superyacht is different from a luxury vacation. A stay on one of the biggest superyachts in the world is a vacation that goes the extra mile. The largest and priciest superyachts in the world have more amenities than the typical five-star hotel, including onboard swimming pools, theatres, helicopter landing pads, and spas.
These giant yachts transform the word "boat" into something indescribably sleek, sophisticated, and genuinely exceptional. They are owned by some of the wealthiest individuals in the world, as well as a few anonymous owners who choose to keep their luxurious mode of transportation a secret. Most of the 10 biggest luxury boats in the world are reserved for private use. However, some of them may be rented out for special occasions.
If you're interested in superyachts, keep reading to get all the details on the biggest boats in the world.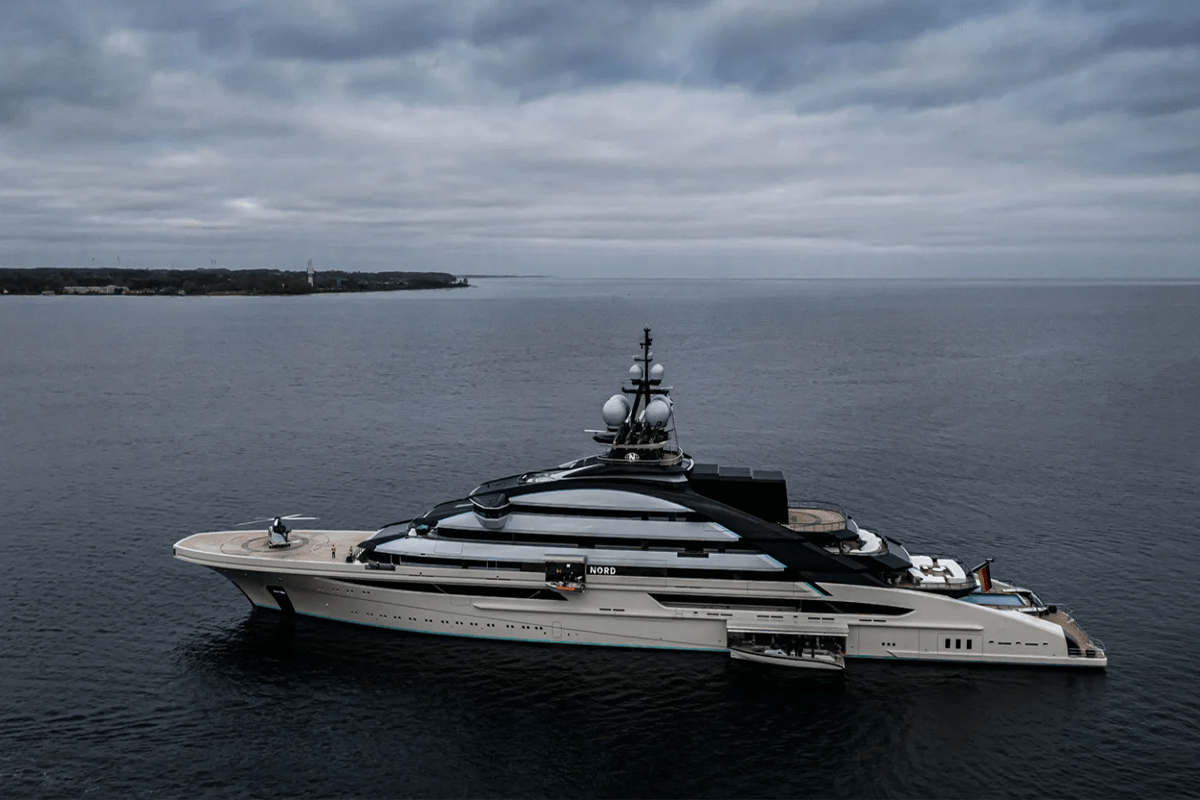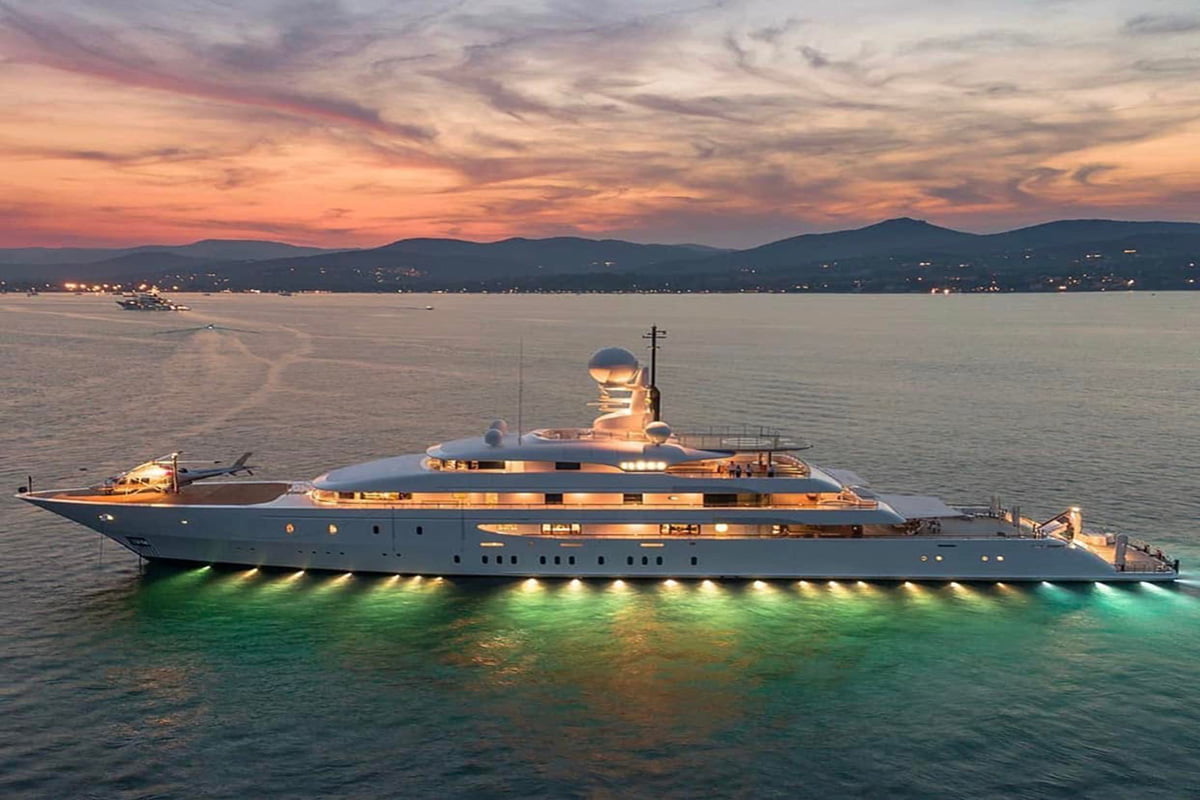 The 141.6-meter Nord was created with the concept that she must evoke powerful feelings in every viewer, not just because of her size but also because of her style. The Italian design firm Nuvolari-Lenard, which gave Nord her unique look with a bow shape never previously seen on a yacht, is in charge of her outstanding external and interior designs. In addition, the Nord, a yacht delivered in 2021, includes an exhaust after-treatment system that combines a silencer and a selective catalytic reduction in the same casing. This system, developed by Lürssen, can achieve a cleaning rate of up to 97% nitrogen and further reduce acoustic noise.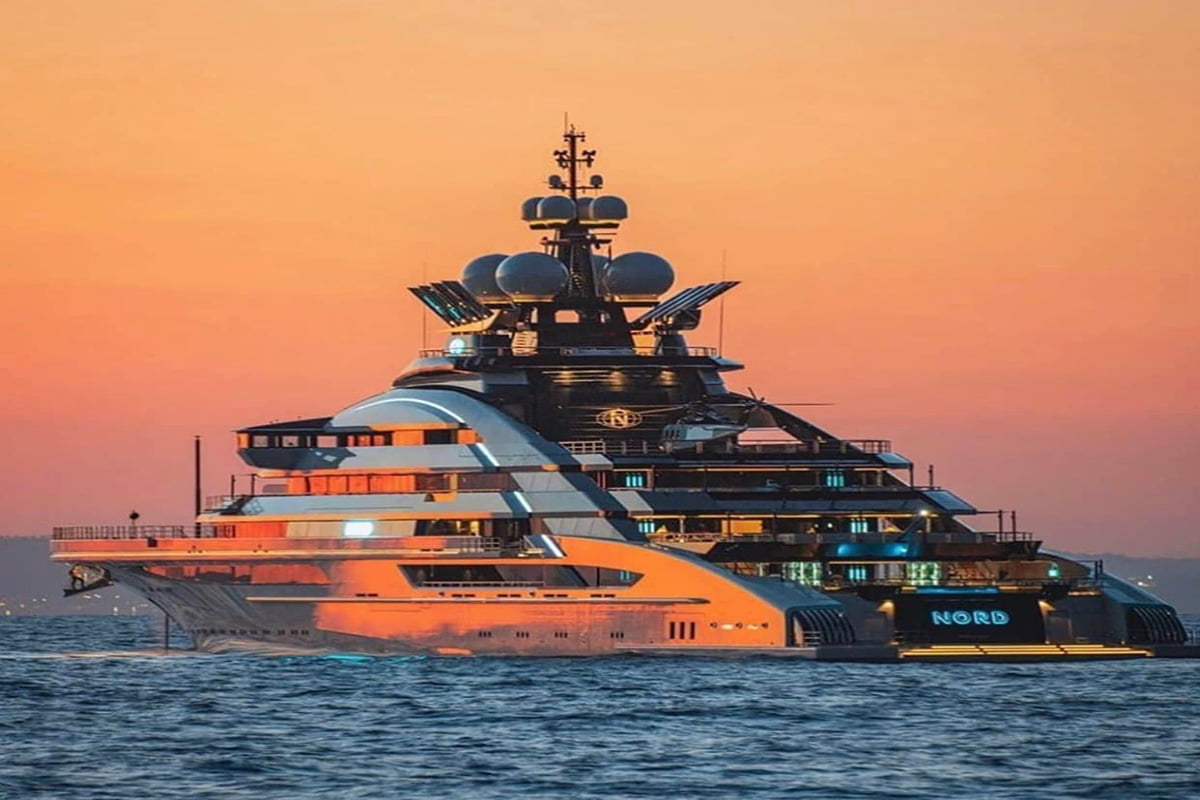 The unique bow design of the Nord has never been seen before on a yacht. So one of the first things about her you'll notice is that. The second thing you'll notice is her odd look, which Dan Lenard of the Italian design firm Nuvolari-Lenard described as "a warship wearing a tuxedo" that borders on battle-like.
With a sports and diving center on the lower deck, a swimming pool higher up facing the ocean, and a fleet of tenders, she is one of the nicest superyachts available for having fun. She was built as a vessel for world travel: a yacht that will leisurely sail around the globe.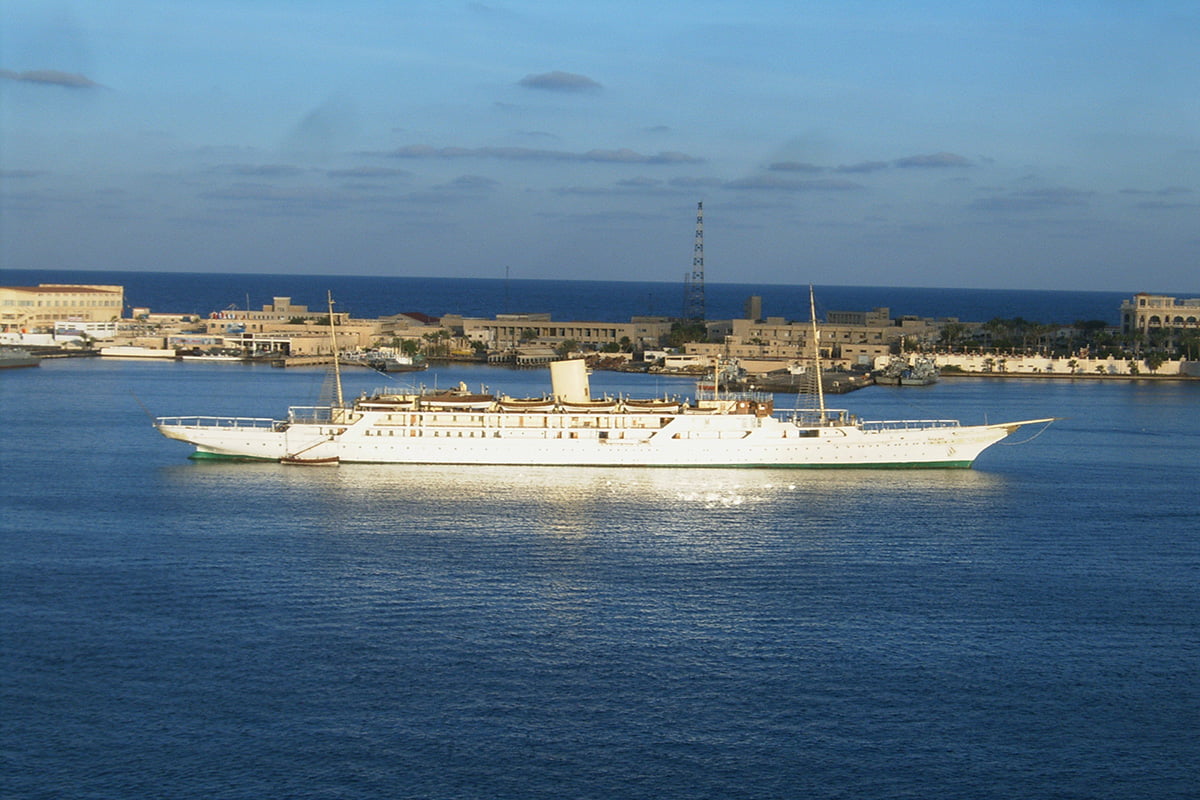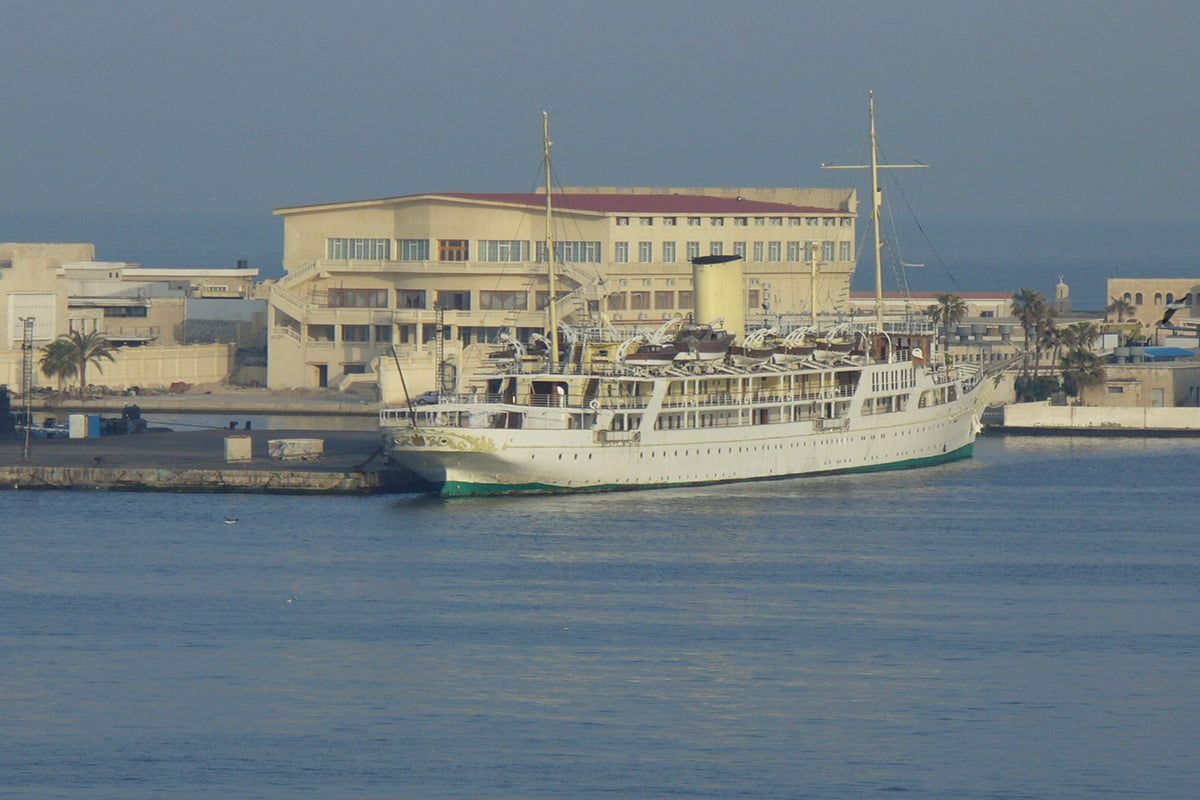 During her lifetime, El Mahrousa went by various titles, from "The Protected" to " Horreya, Arabic for "Freedom." Given her age, it is not unexpected that she has gone by more than one name. The world's oldest superyacht has undergone several restorations, including successive lengthening and more powerful engines.
It has been a participant in contemporary Egypt's history. In a minor bit of historical irony, the yacht transported Khedive Ismail, who ordered its construction, to exile in Italy in 1879 after being overthrown by his son Khedive Tawfik. The same thing happened when the ship transported Khedive Abbas Helmi II to his exile in Turkey in 1914. The greatest irony occurred on July 26, 1952, when El-Mahrousa transported Farouk I, the final king of Egypt, and Ahmed Fouad II, his baby son, to their exile in Italy. It marked the end of Mohamed Ali's royal dynasty.
She has given her old name again, El Mahrousa, in 2000. In 2015, she made history by being the first ship to travel through the newly extended Suez Canal. She was constructed on the Thames when she was initially built, and she made her maiden voyage in 1867.
So, this is the ideal opportunity if you want a taste of history on a yacht.
Prince Abdulaziz – 482 feet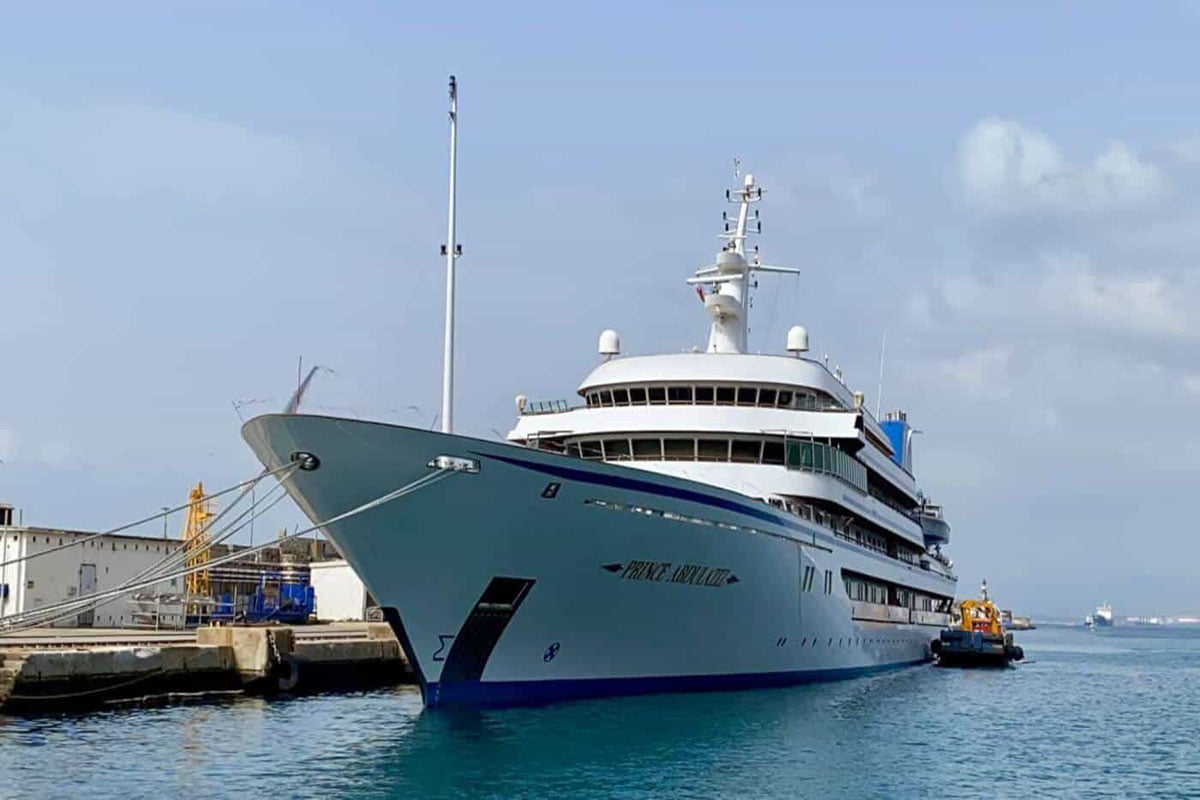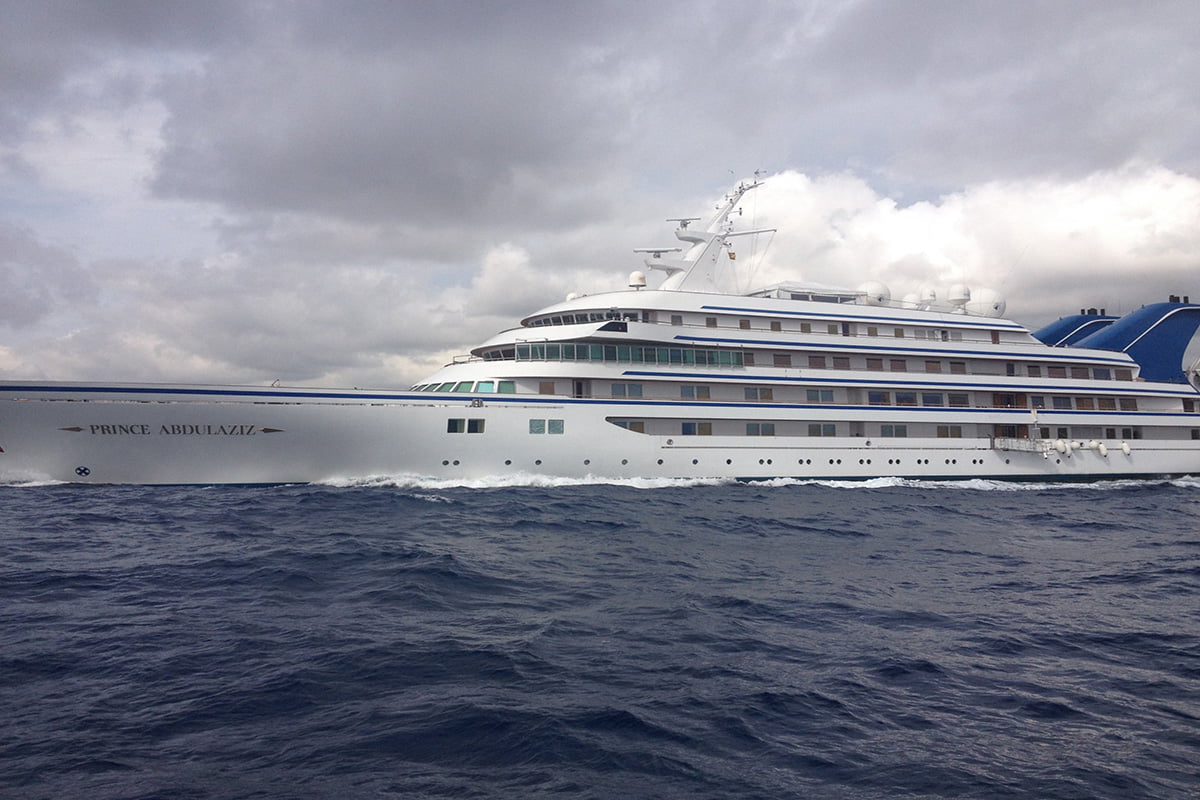 King Fahd, who ordered prince Abdulaziz's yacht, gave it his son Prince Abdul Aziz's name. Her current owner is Abdullah, his brother. She is one of the boats the Saudi royal family owns and is regularly observed in Europe, particularly in Cannes, where they have a home.
Interior
She underwent a renovation in 2007 and received a new interior. Here are a few unique inside shots of the yacht Abdulaziz.
Jeddah serves as the yacht's home port. And she frequently visits Spain. She used to frequent the region around Cannes. The Royal Family has a vacation residence close to Cannes. She goes to Ibiza occasionally.
Specifications
Two 12-cylinder Pielstick engines are powering Prince Abdulaziz.
She only had one redecoration in 2007, and even with the maintenance of the rest of the ship, it took 15 months to accomplish. Due to the late David Hicks' influence, prince Abdulaziz is renowned for his use of vibrant colors and a blend of traditional and modern styles.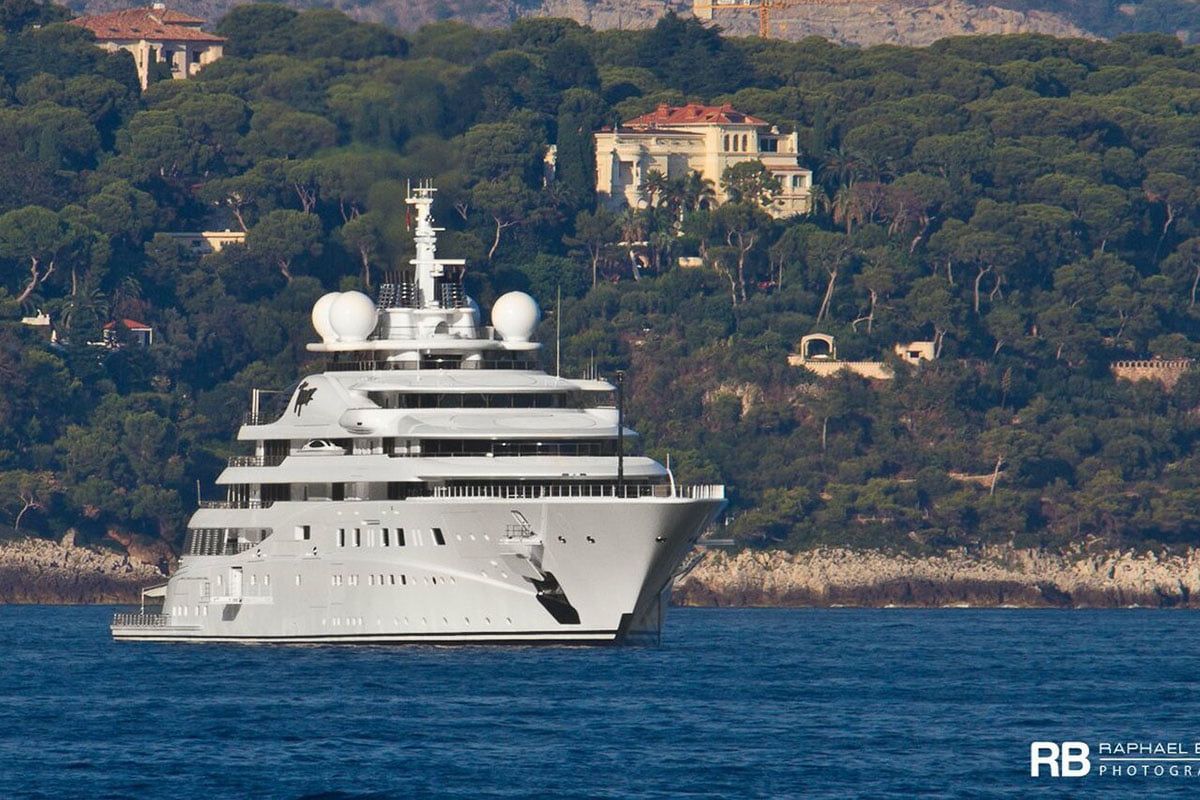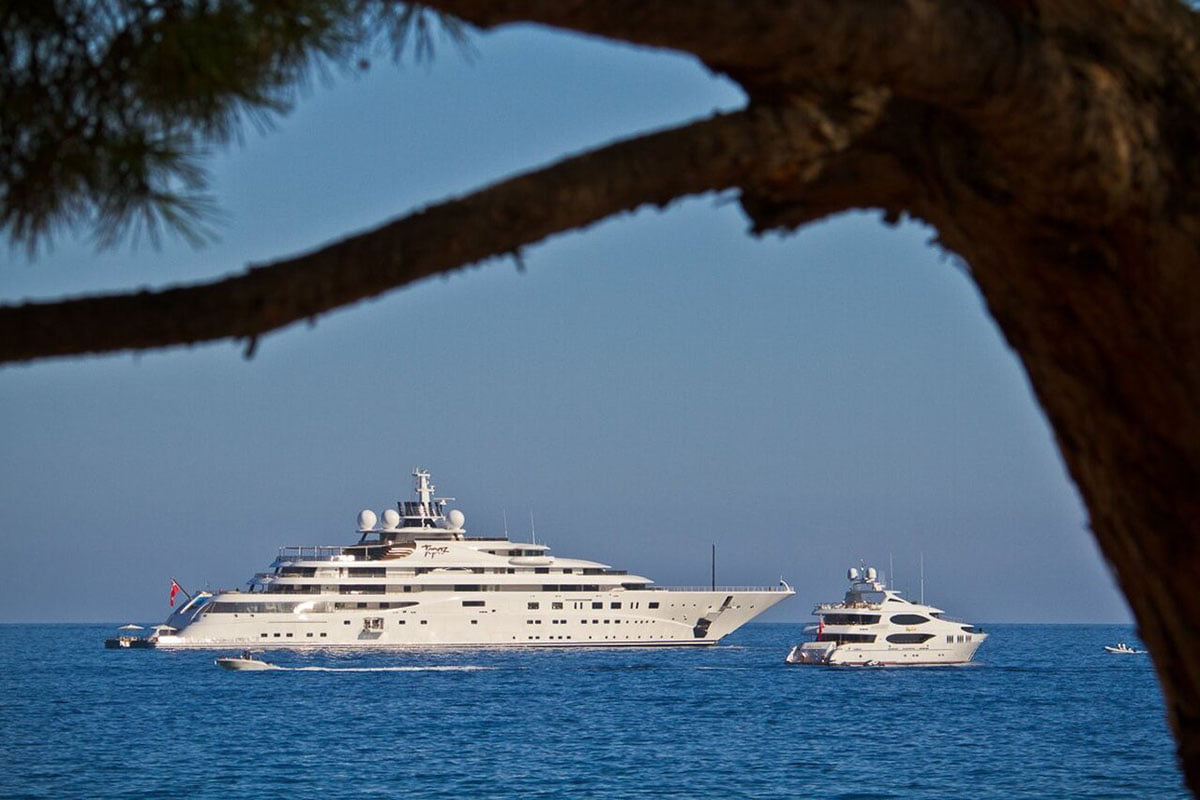 What should you do if the name "A" for your superyacht is already taken? Select A+ as the next best option. This superyacht, formerly known as Topaz, was the fourth-largest luxury yacht in the world when she was completed before losing that distinction only a few years later.
One of the most incredible boats in the world is allegedly the Topaz. The installation of zero-speed stabilizers provides calm sailing. In addition, it is completely equipped with elevators that transport passengers comfortably between the eight deck levels of the large vessel's facilities.
It has a movie theater, two hot tubs, air conditioning, three swimming pools, a fitness center, underwater lighting, a large conference room, two helipads, and more.
She is still a stunning superyacht, though, with many amenities, including a vast jacuzzi, two helicopter landing pads, a swimming pool with a diving board and underwater lighting, a fitness center, a movie theater, and a sizable conference room. She also has a variety of aquatic toys at her disposal, including jet skis, catamarans, inflatable boats, and even a miniature submarine.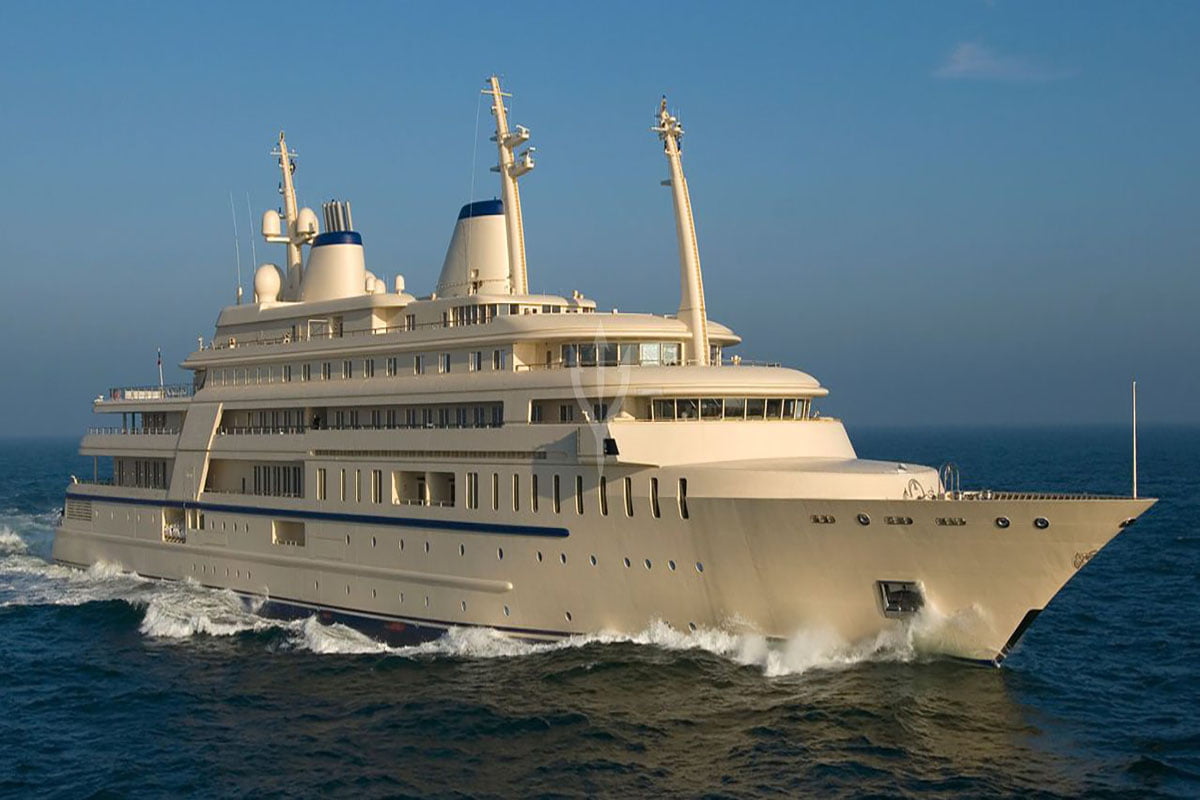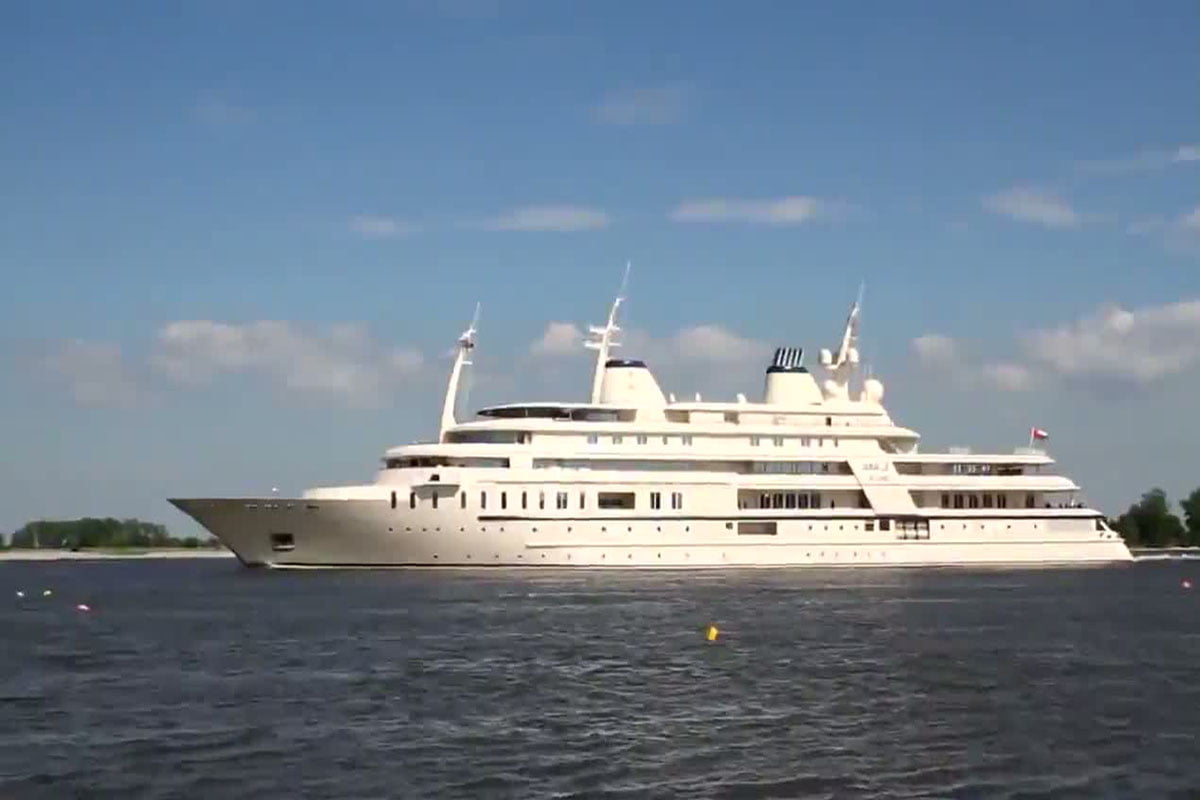 Al-Said was known as "Project Sunflower" during her entire development until she was handed over to her owner in 2008. Al-Said was another Superyacht developed in secrecy. There is little information available about Al Said, from her motions to her facilities, yet it is known that she has a sizable performance hall with room for an entire 50-person orchestra.
She has spent a lot of time in the waters of Oman and is currently flying that nation's flag. Espen Oeino is credited with the exterior design, while British design firm RWD fashioned her inside. She took the place of a smaller ship when she was given to the Sultan of Oman.
Al Said is a 155-meter motor yacht that Bremen's Lurssen Yachts constructed to order in 2008. Espen Oeino did the external styling for this spectacular boat, while Redman Whitely Dixon did the interior.
Little is known about Al Said, a massive mega yacht initially known as "Project Sunflower," like other royal superyachts. She was given to the Sultan of Oman in 2008 to replace another smaller superyacht of the same name.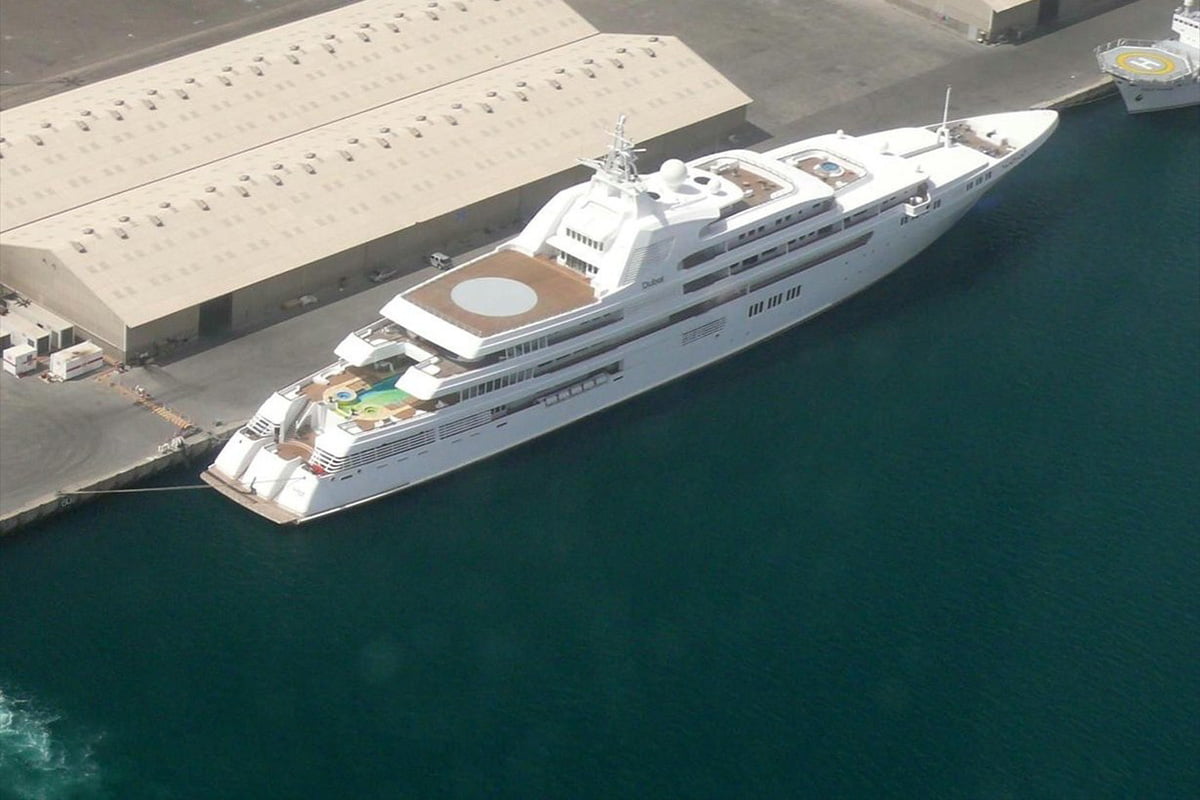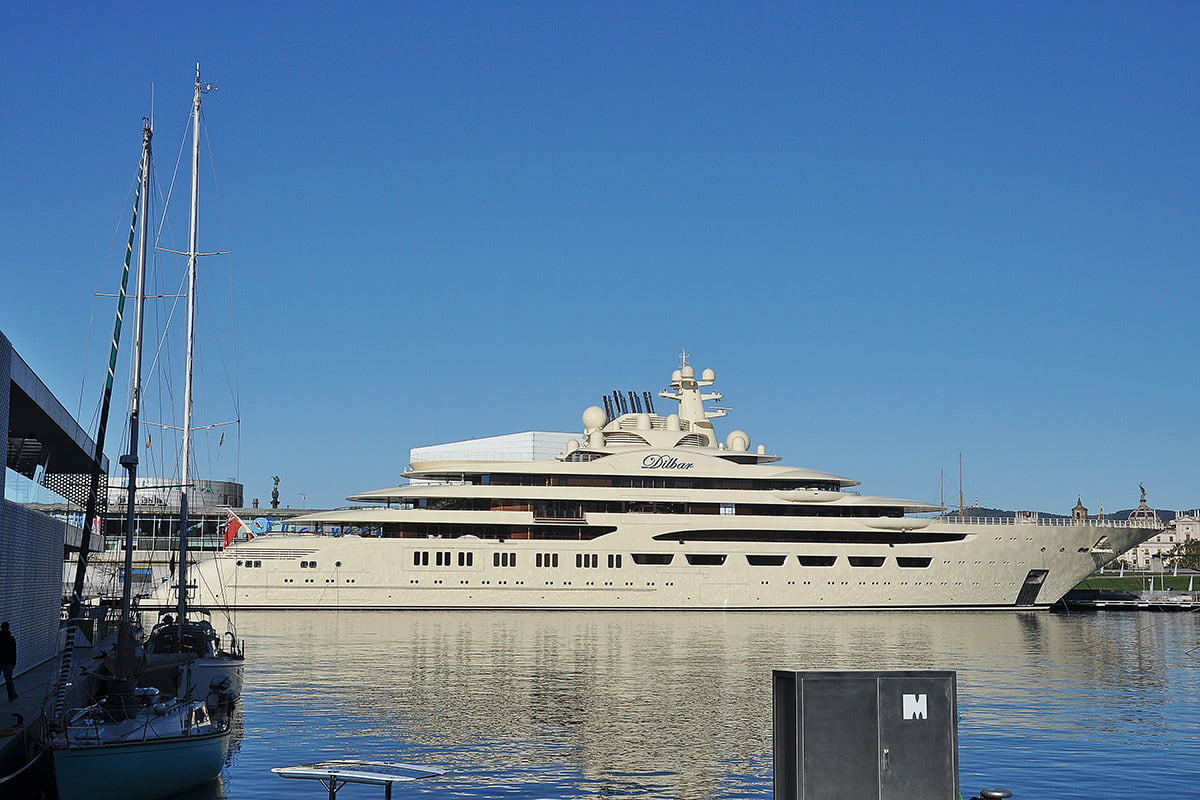 Another superyacht with interiors brilliantly created by Andrew Winch is Dilbar, or Project Omar, as it was once called. Espen Oeino assisted with the exterior design of this vessel. Although Dilbar is the fifth-longest superyacht in the world, it is renowned for being the largest yacht in the world by gross tonnage (interior volume).
She has a spa, a pool, a beach club, a prominent private movie theatre, big cabins up on the main deck, a big dining room, and a salon with a piano. She is equally as elegant and attractive on the inside as she is out.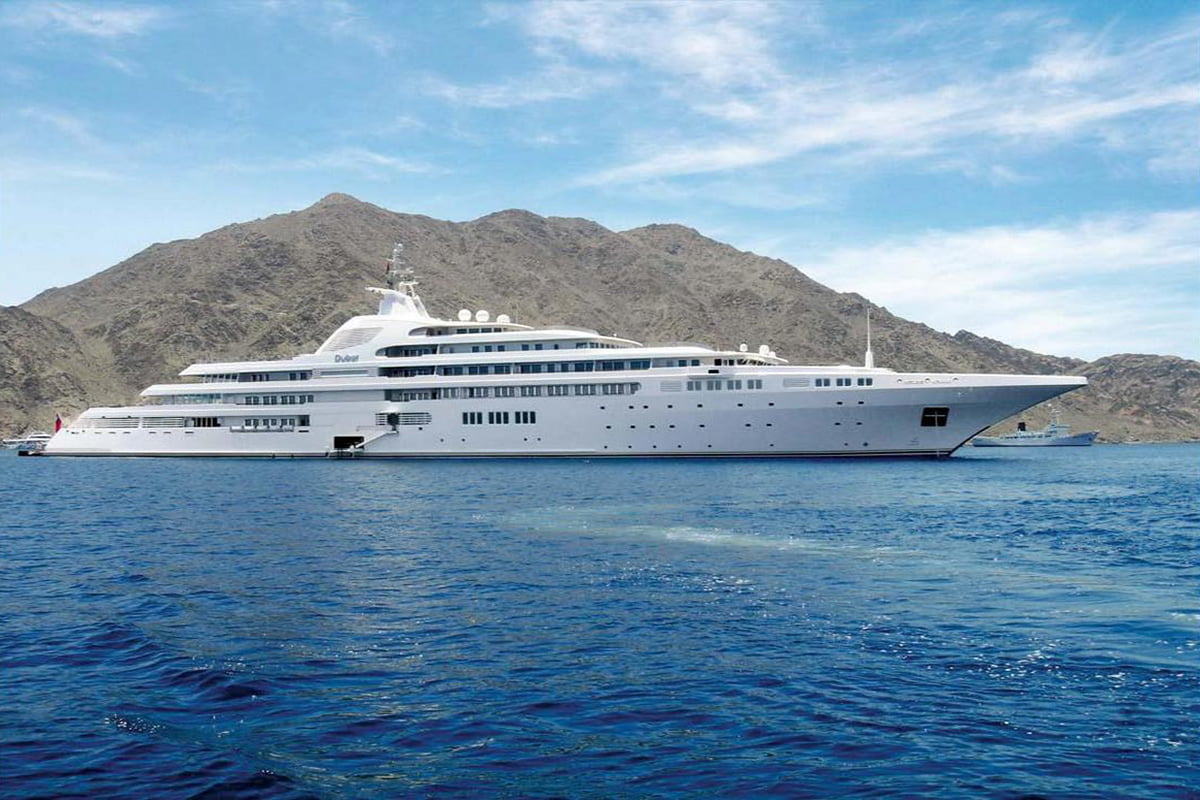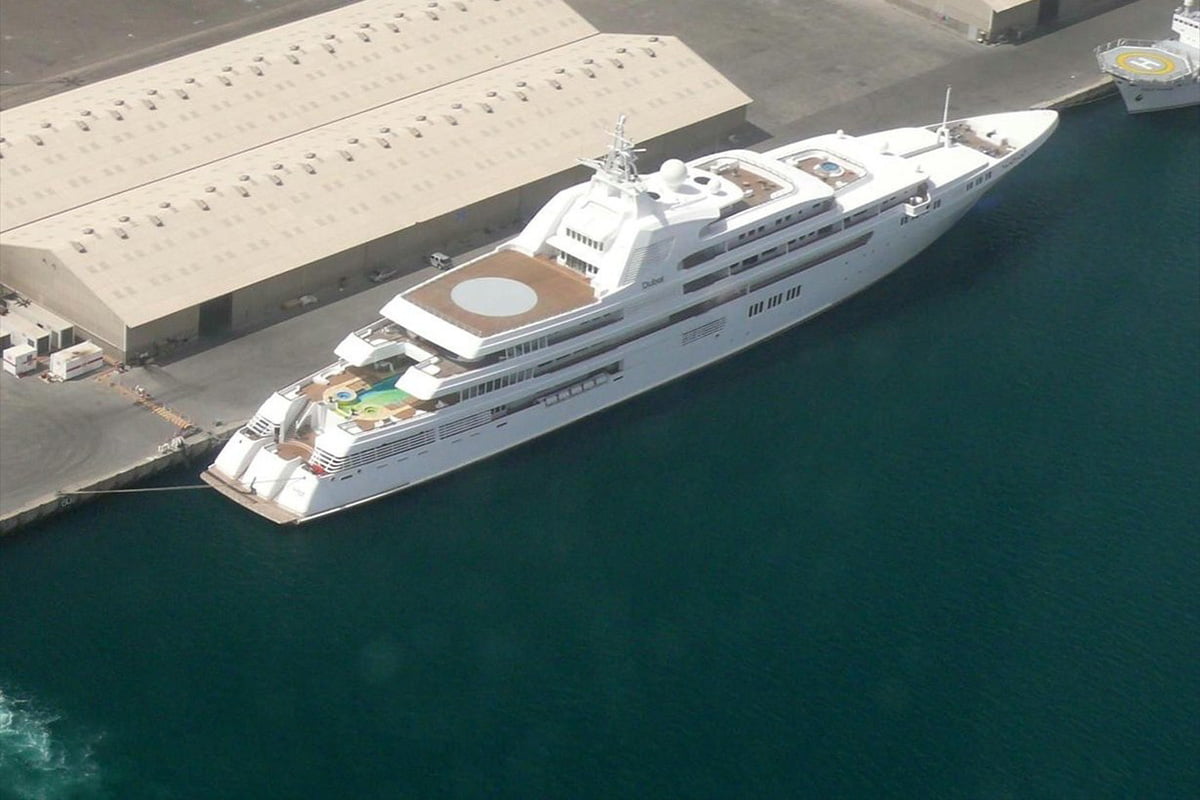 Among the names that Dubai was considering, panhandle, Platinum, and Golden Star. It was suitably called its native nation and was owned by the ruler of Dubai. It has all the opulent facilities you'd expect with a name like that.
The Dubai includes two Jacuzzis in addition to a sizable pool. A spacious dining room with dramatic blue and burgundy décor and accommodation for up to 90 people is located farther down. Sheikh Mohammed's island in front of his summer residence in Dubai is where Dubai often spends her time docked. She embodies a floating mansion in every way.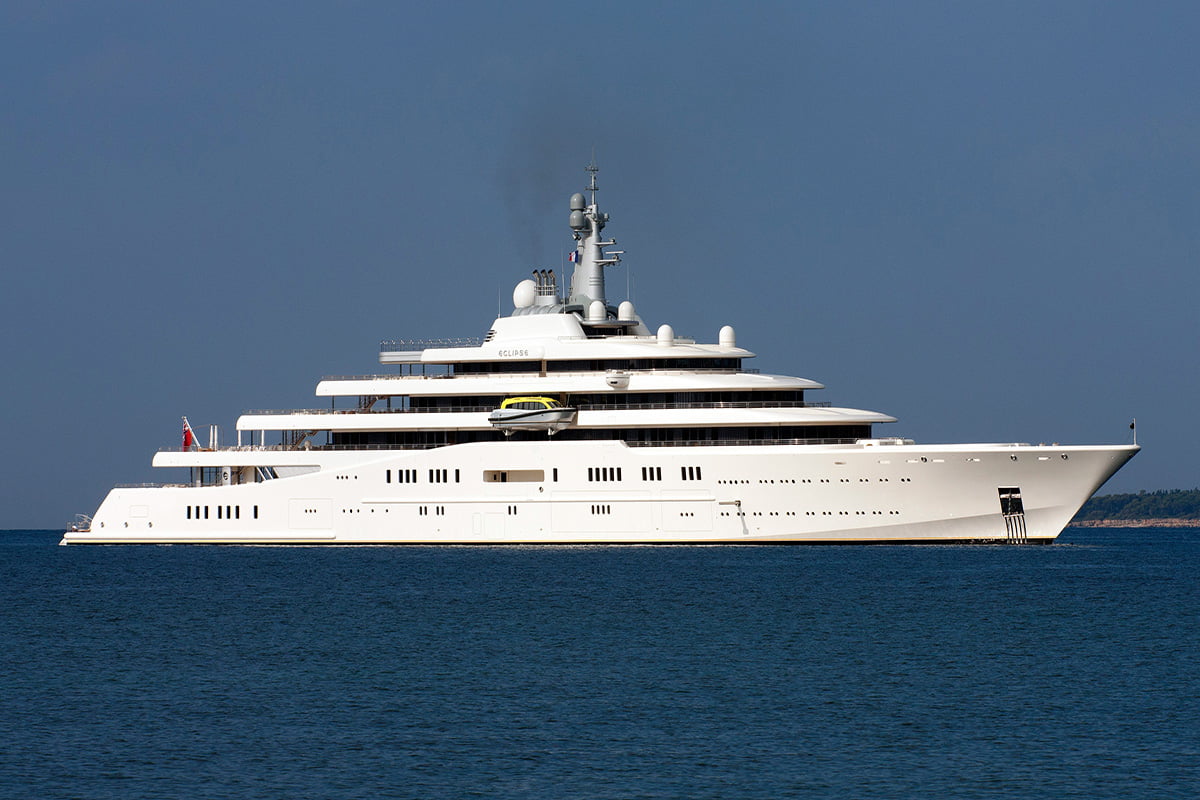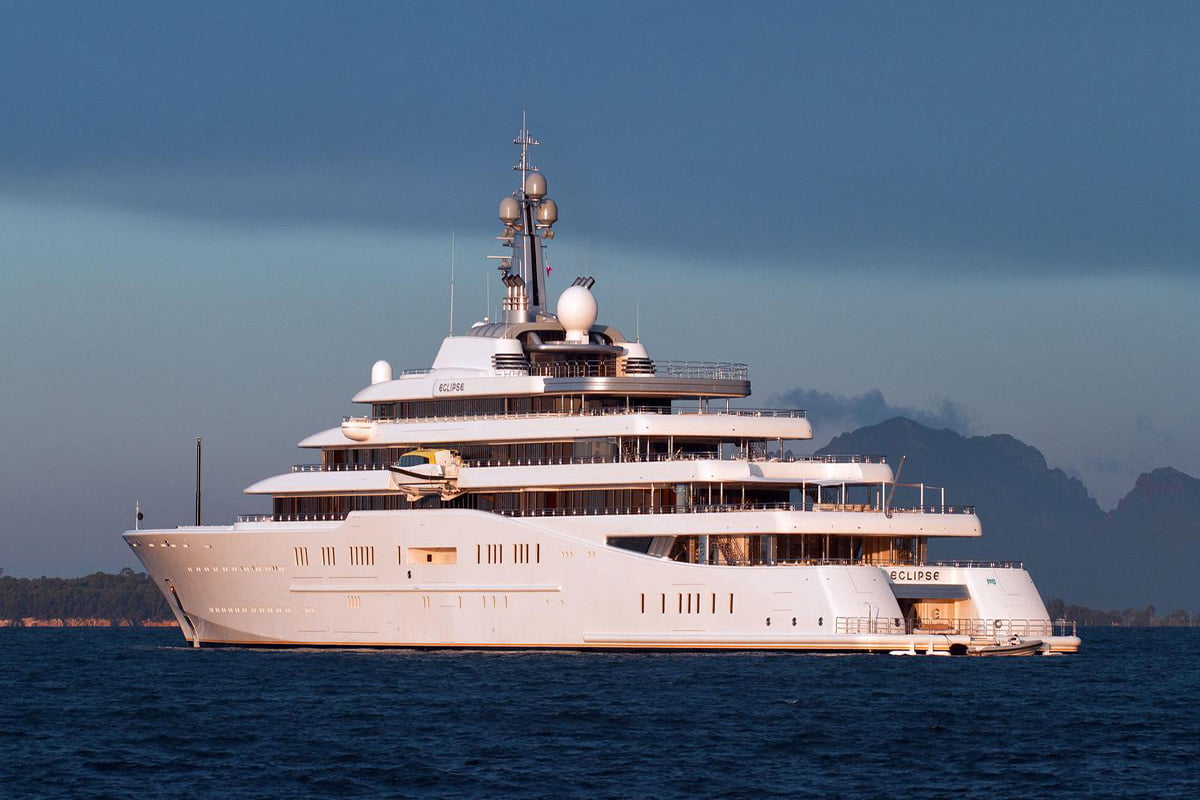 The whole construction of Eclipse took almost five years. She was always intended to be a massive, opulent Superyacht, but the emphasis was more on properly outfitting it than setting any records. As a result, she is an award-winning superyacht with infinite spaces to explore and a modern, neutral color scheme throughout.
Roman Abramovich, the owner of The Eclipse, was more concerned with the amenities: he desired multiple helicopter pads and a sizable swimming pool. Besides that, Terry Disdale, the superyacht's designer, had complete creative control. As a result, the magnificent experience on deck and the sleek architectural style are equally impressive.
Fulk Al Salamah – 538 feet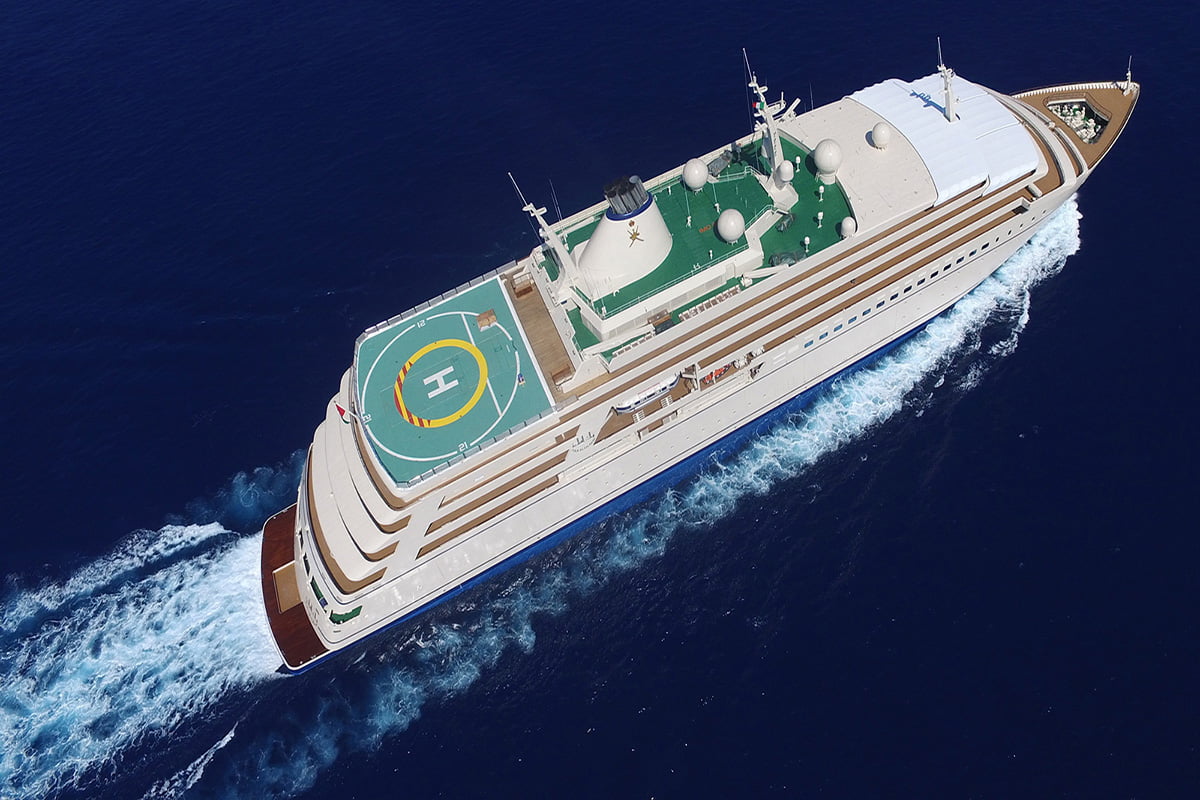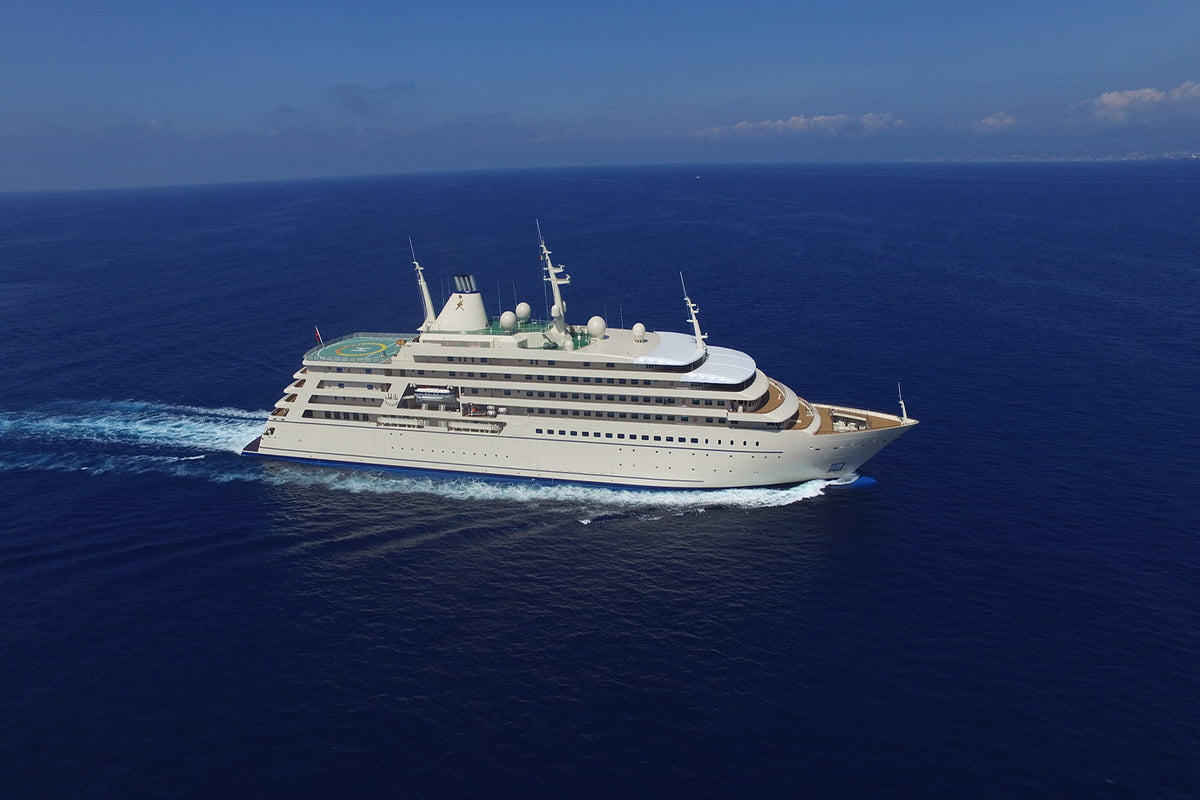 The name Fulk Al Salamah, which means "Ship of Peace," makes perfect sense when you consider the extraordinary arrangement of this superyacht. Fulk Al Salamah, developed under the codename Project Saffron, is less of a typical superyacht and more of a support vessel.
She may still have everything you need for a wonderfully relaxing journey, but she's better known as a transport ship for the Royal Navy of Oman. She frequently travels to foster relations with the Sultanate and is utilized as a type of friendship boat (pun intended). Influential persons are frequently invited aboard at various ports.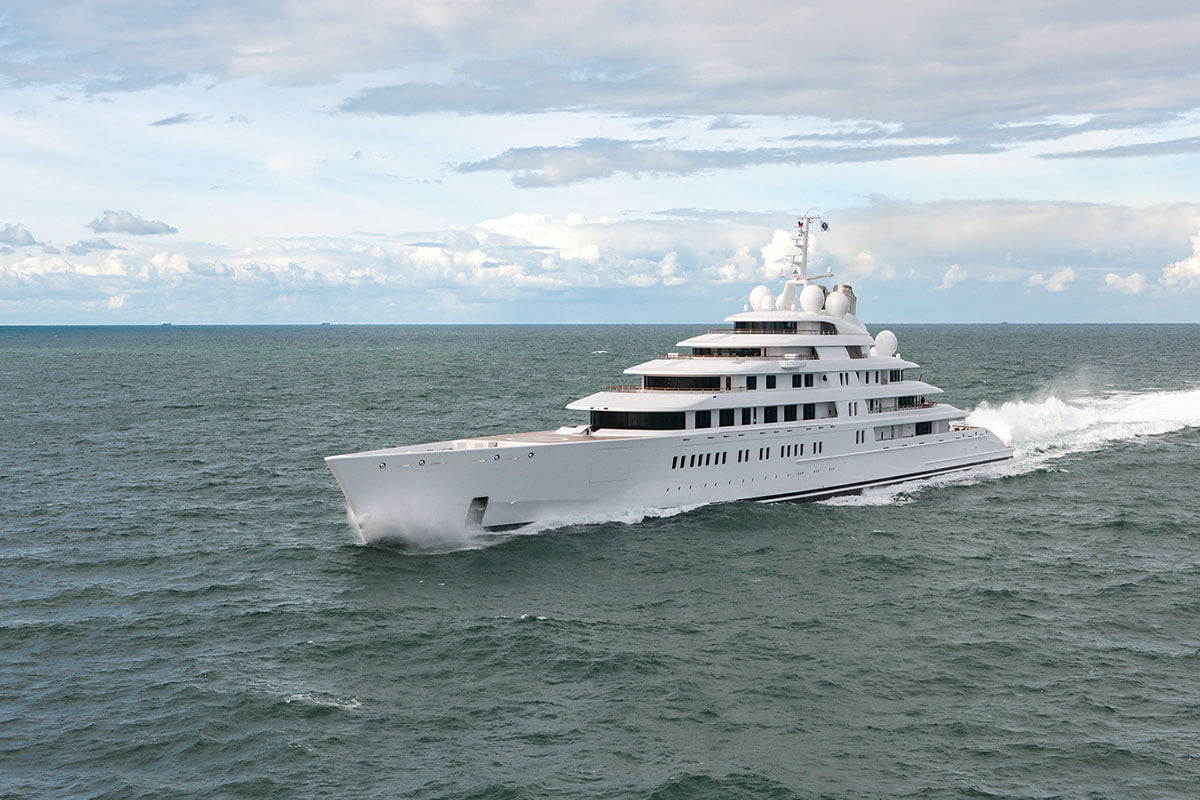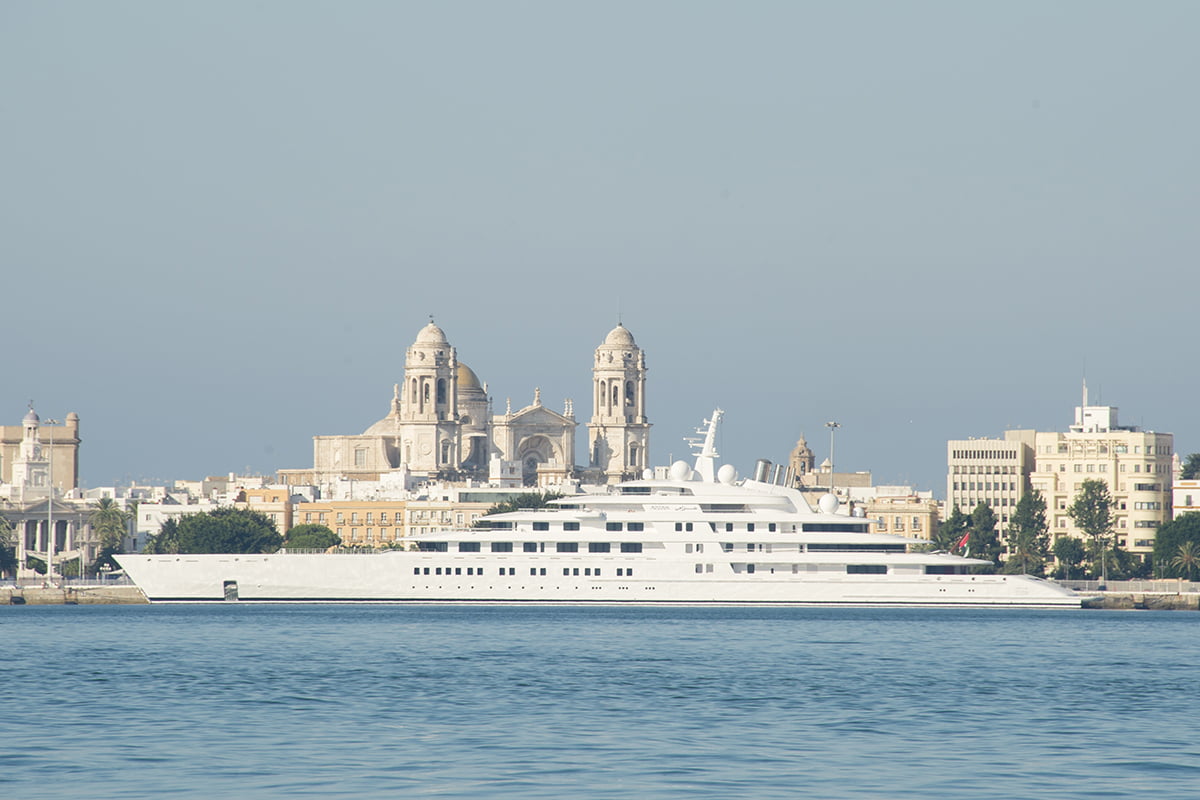 The Azzam outperforms the other top 10 superyachts in the category by a significant margin thanks to its considerable length advantage. She is the biggest superyacht in the world, yet she wasn't built to be the biggest; instead, her only goal was to be a stylish and exquisite ship. As a result, Azzam was built in reverse, with her internal design finalized years before her exterior design was fully approved.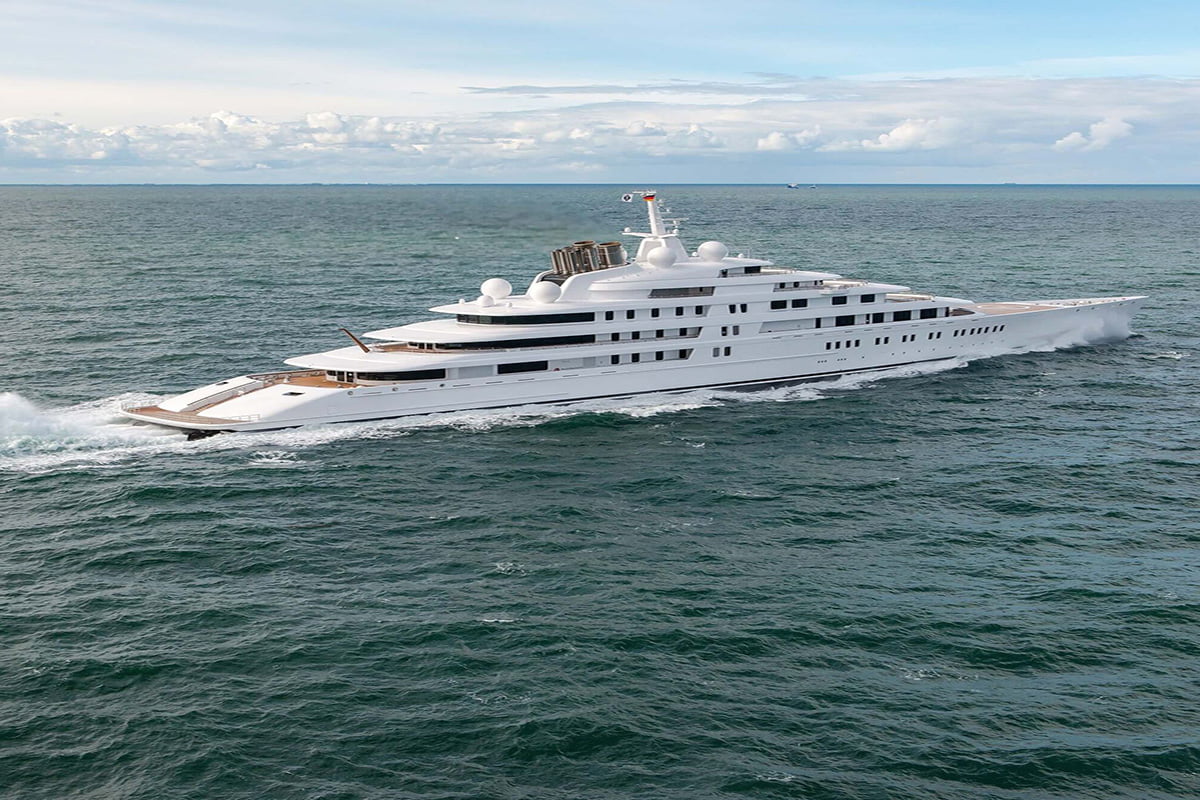 To accommodate everything needed for the interiors, which added 35 meters to her total size, she only became as long as she is now. With a mix of indoor and outdoor life, she is also made to appear smaller than she is. More than 4,000 individuals built Azzam.
The vessel's construction cost was estimated at $600 million by luxury yacht manufacturer Lürssen. Due to her significant displacement, we arrive at this figure (13,136 tons). Additionally, the market value of yachts constructed in Northern Europe is about US$ 60,000 per ton. Nauta Yachts is responsible for its external appearance and design of her.
French interior designer Christophe Leoni created the opulent and elegant boat interior in the Empire era.
Booking Request for Singapore
Submit your details below and the Splendid Concierge Team will be in touch.