We all know that luxury has a cost, yet the best experiences make money concerns irrelevant. Yes, the golf on offer has to fall between top-notch and memory-searing. However, the resort's other pillars—service, cuisine, aesthetics, and off-course experiences—cannot be less outstanding. The world's best luxury golf resorts attract visitors and enlighten them with their beauty and refinement.
Why choose luxury golf resorts over hotels and holiday apartments?
Most individuals opt to stay in hotels or vacation rentals when they travel. However, have you ever considered vacationing at a golf resort even if you don't play golf? Have you ever believed that golf resorts are solely for golfers? That is not the case, though. Living on a golf course offers a lovely house and a peaceful lifestyle. The next time you vacation, consider staying at a golf resort for various reasons. These can be owing to many reasons.
The reason can be you can when you want to tee. Besides, many prefer to stay at these luxury golf resorts; they find it safer. It is because most luxury golf resorts have their exclusive security systems and trained guards to enable them to do so. Additionally, many of the most beautiful golf courses offer great views. So while you dine outside, you can at the same time enjoy a bit of the most breathtaking scenery too.
Take a look at some of the world's top luxury golf resorts.
The St. Regis Saadiyat Island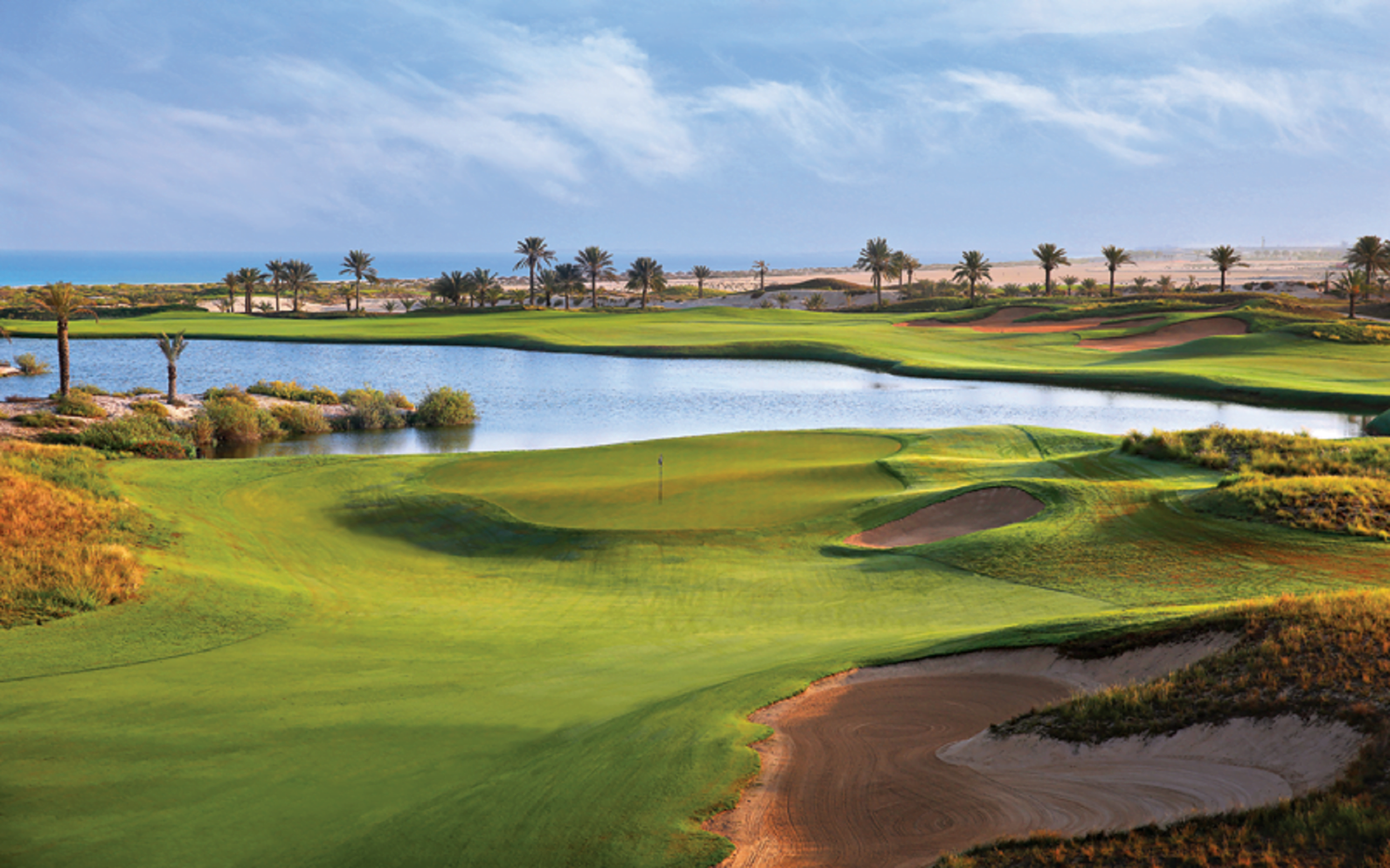 St Regis, Saadiyat Island Resort, offers pleasant accommodations throughout your golf vacation to Abu Dhabi, thanks to its sophisticated Mediterranean architecture and innovative interior design. When you're not on the course, you may relax by one of the three private pools on the resort's private beach, which is directly on the beachfront and offers a variety of watersports to experience. The Iridium Spa is also a great location to rest since they provide individualized treatments made just for you, whether you want to feel entirely at ease or reenergized.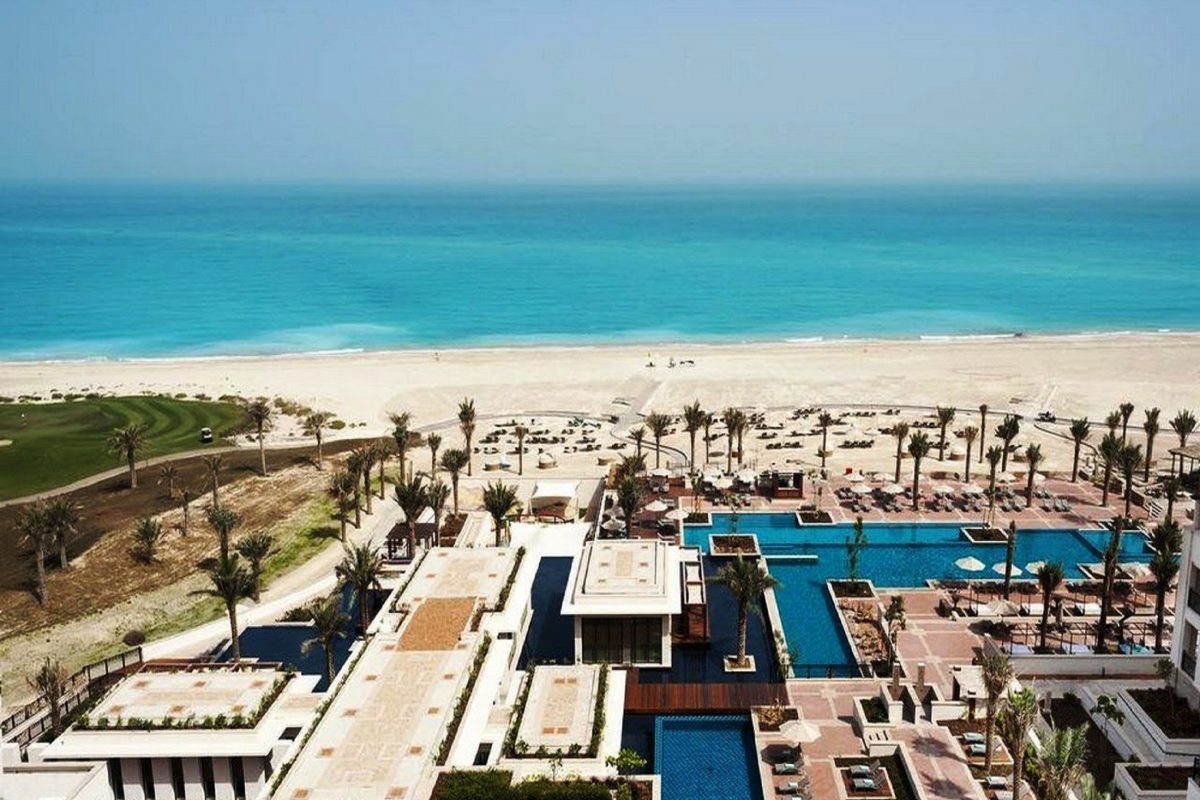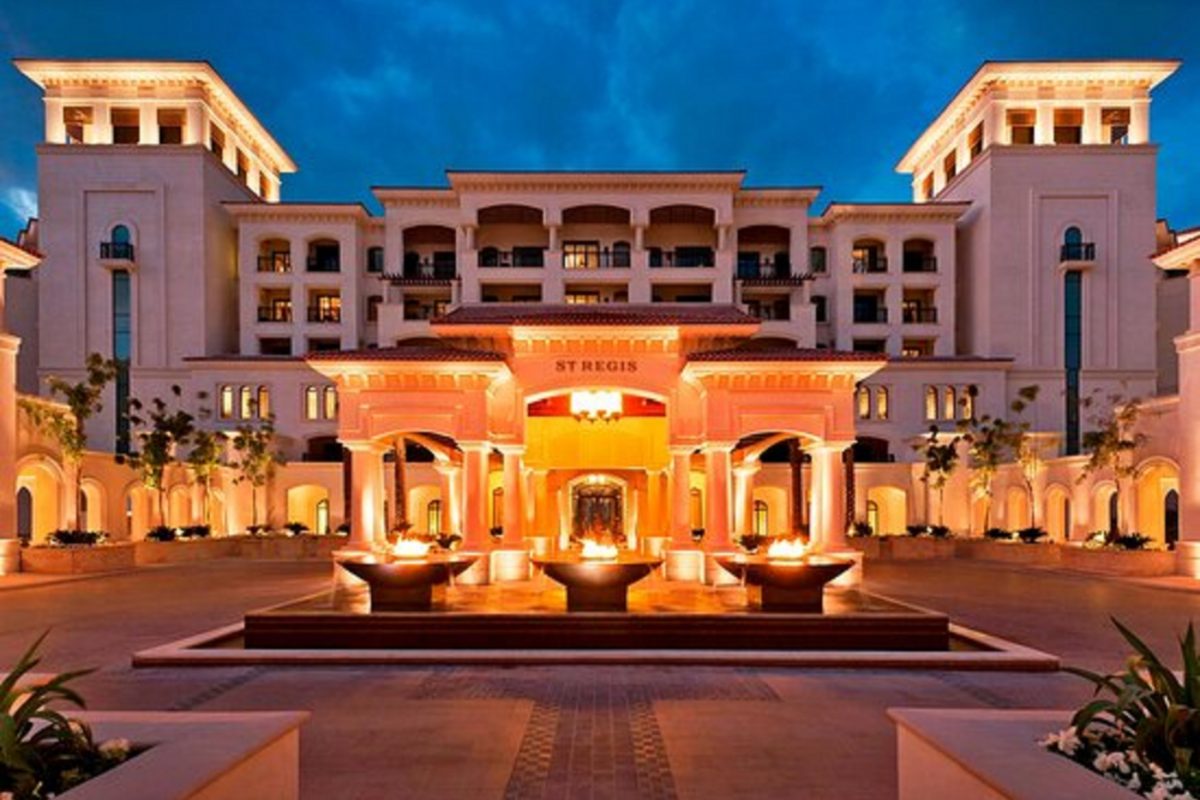 The Saadiyat Beach Golf Course's fantastic layout, with several holes hugging the Arabian Gulf, was created by Gary Player. You could see local animals on the course, such as mountain gazelles, dolphins, and hawksbill turtles. Many holes are marked by sizable sandy waste areas pleasing to the sight.
Sueno Golf and Sueno Deluxe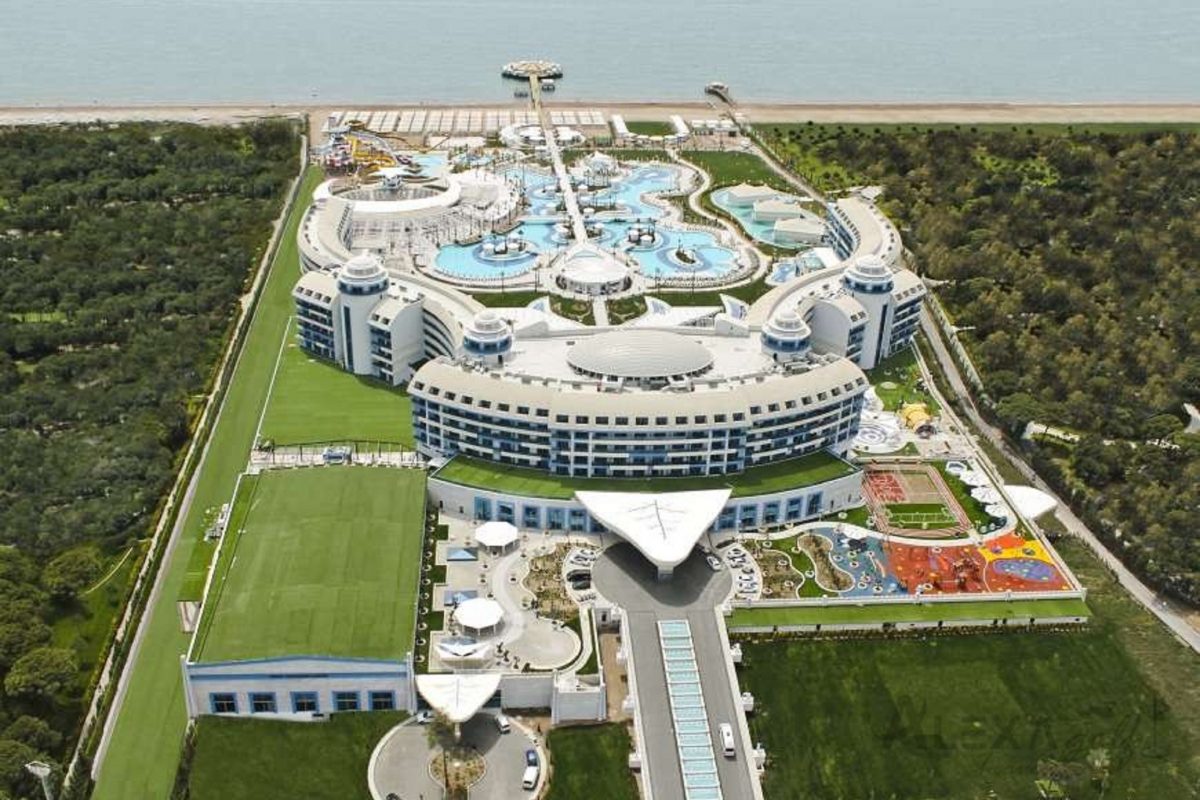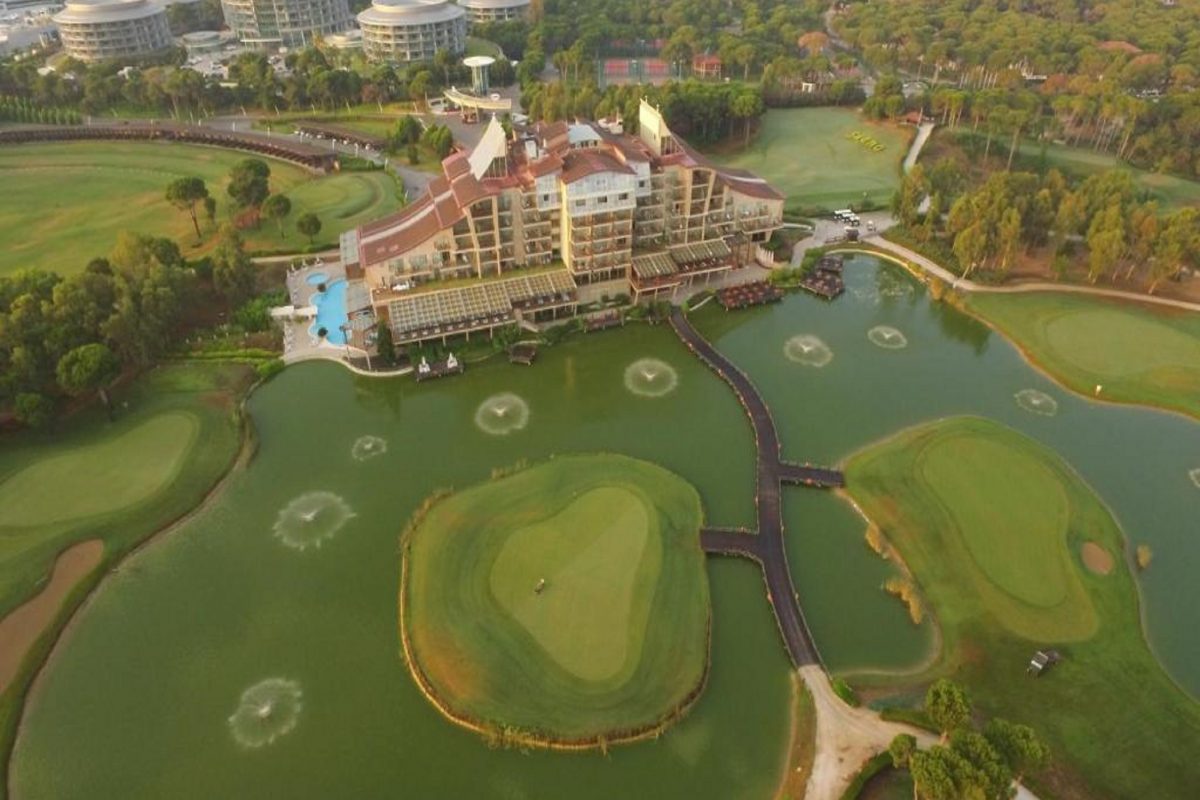 The two outstanding Sueno hotels, Sueno Golf and Sueno Deluxe, both opulent all-inclusive five-star resorts in Belek, Turkey, are next on the list.
Sueno Golf offers everything you could desire from a golf getaway in more serene settings, including a beautiful buffet restaurant with panoramic golf course views and a charming bar area. The private beach area has a gorgeous pier out to the sea and a fantastic beach bar where you can have light lunches and snacks. So it is understandable why this hotel made our list of luxury golf courses with all of this, plus the two excellent 18-hole golf courses it has on-site.
Sueno Deluxe, which debuted in May 2015 and is located a short distance from the beach with convenient access to both Sueno golf courses, offers no surprises (Dunes & Pines). There are many beautiful amenities on-site, including excellent pubs and restaurants, a nightclub, and a fabulous spa.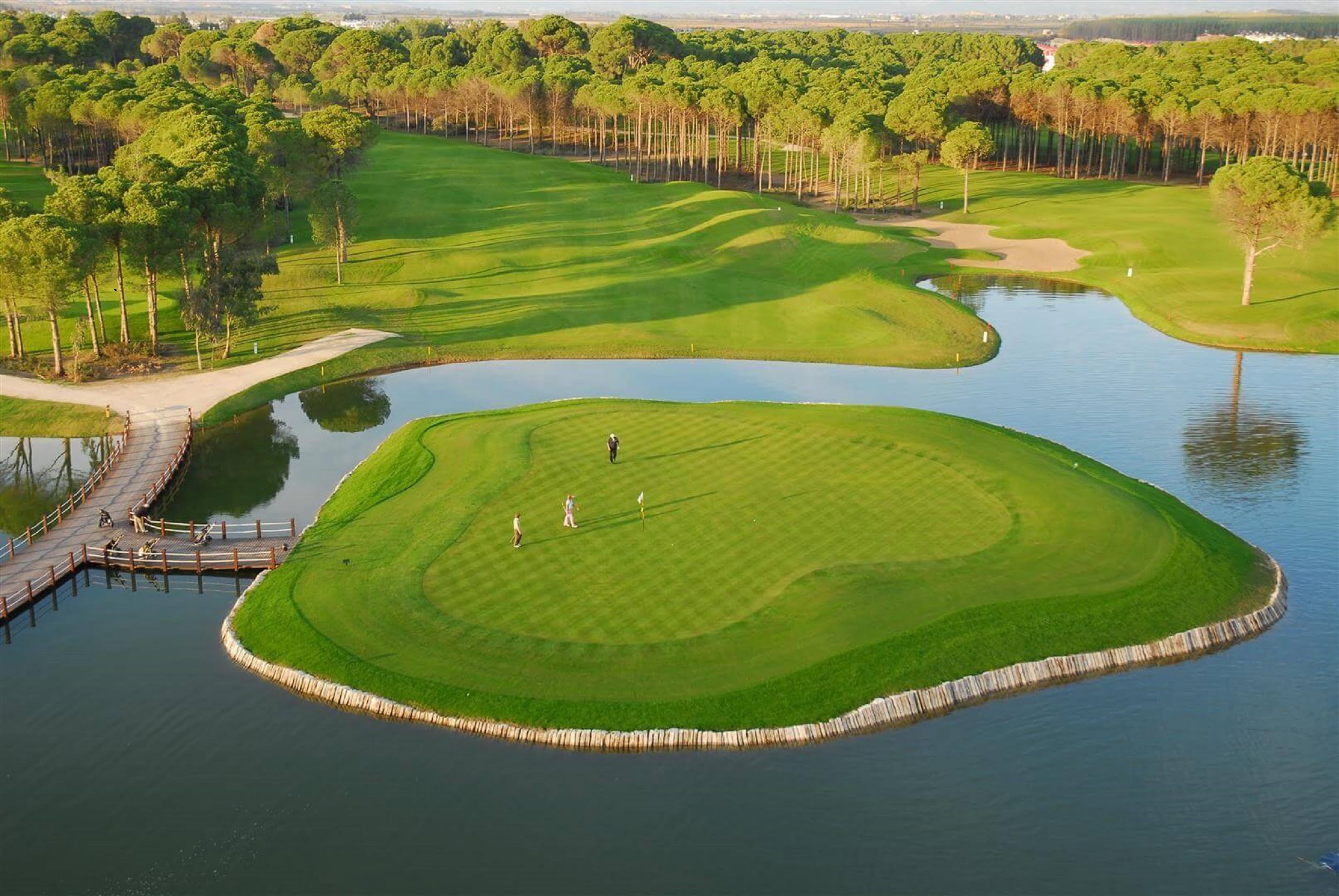 The hotel's SPA, which has contemporary architecture and is the largest SPA facility in Turkey, is where you can let off steam any time of year. With 5800 square meters of area, the SPA has a far larger footprint than comparable facilities.
In the two-story SPA Center, there are four Turkish baths with two units designated explicitly for women, one Russian sauna, five saunas with two units specifically designated for women, three steam rooms with one vegetal steam room, two 150 m2 VIP SPA sections with a Turkish bath, sauna, steam room, Jacuzzi and massage room, and two 60 m2 Jacuzzi rooms for couples.
The hotel's Main Restaurant is a 3000 square meter banquet space located on the ground level in the eastern wing of the building. In addition, the Mediterranean Restaurant, Kids Restaurant, Eclectic Restaurant, Classic Restaurant, and Modern Restaurant are five distinct halls with distinctive architectural styles. They offer our valued customers delectable flavors from all around the world in a roomy and welcoming setting that can accommodate 1100 people within and 700 people outside for service.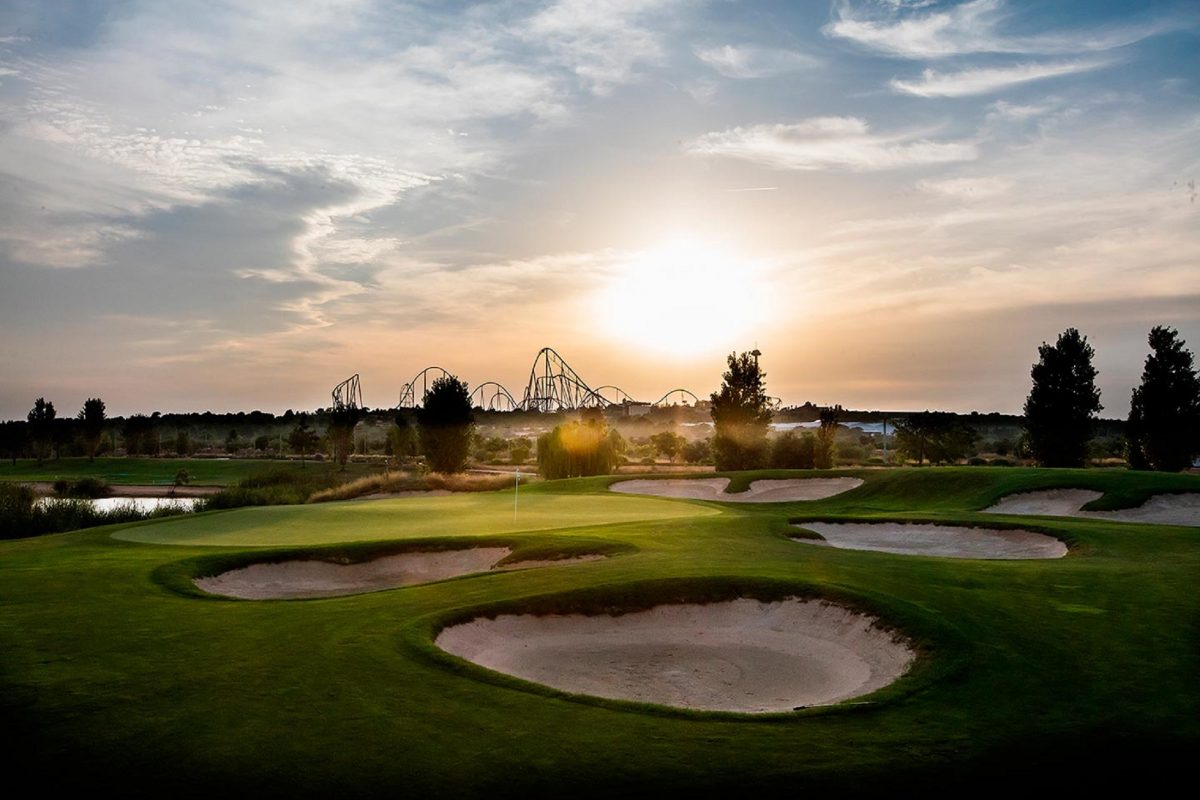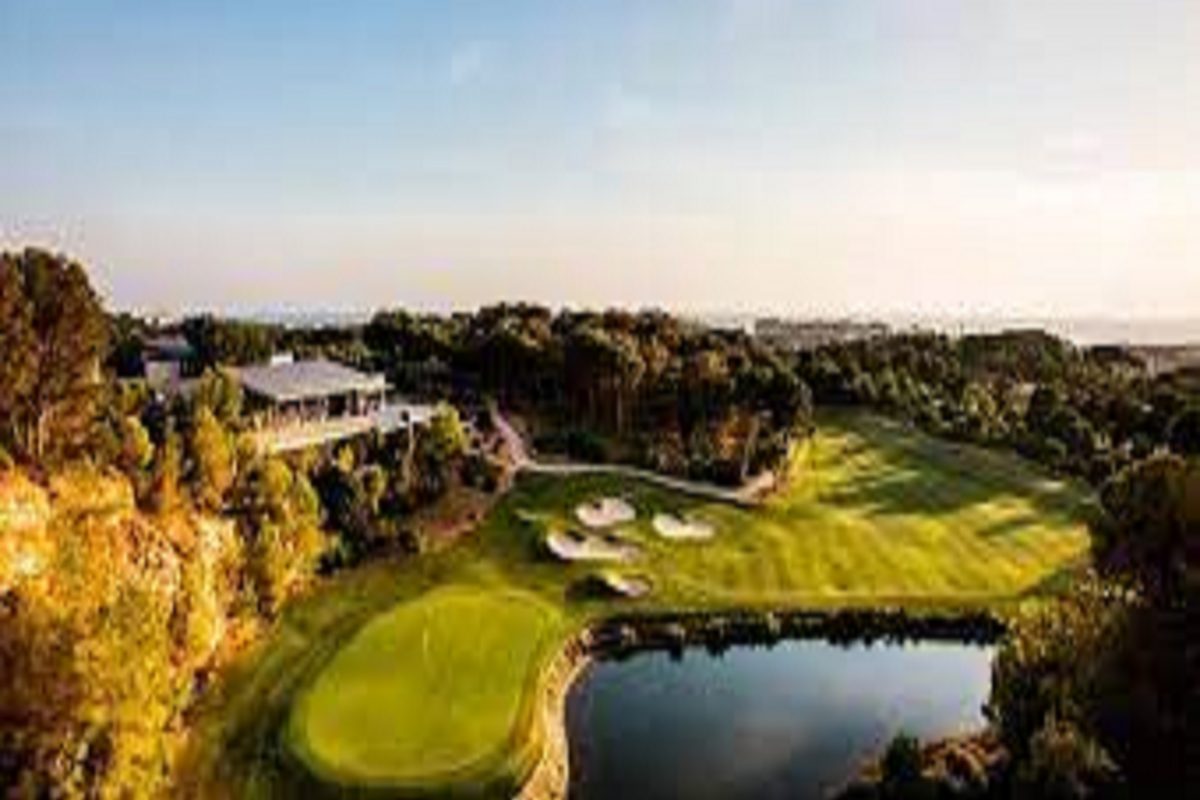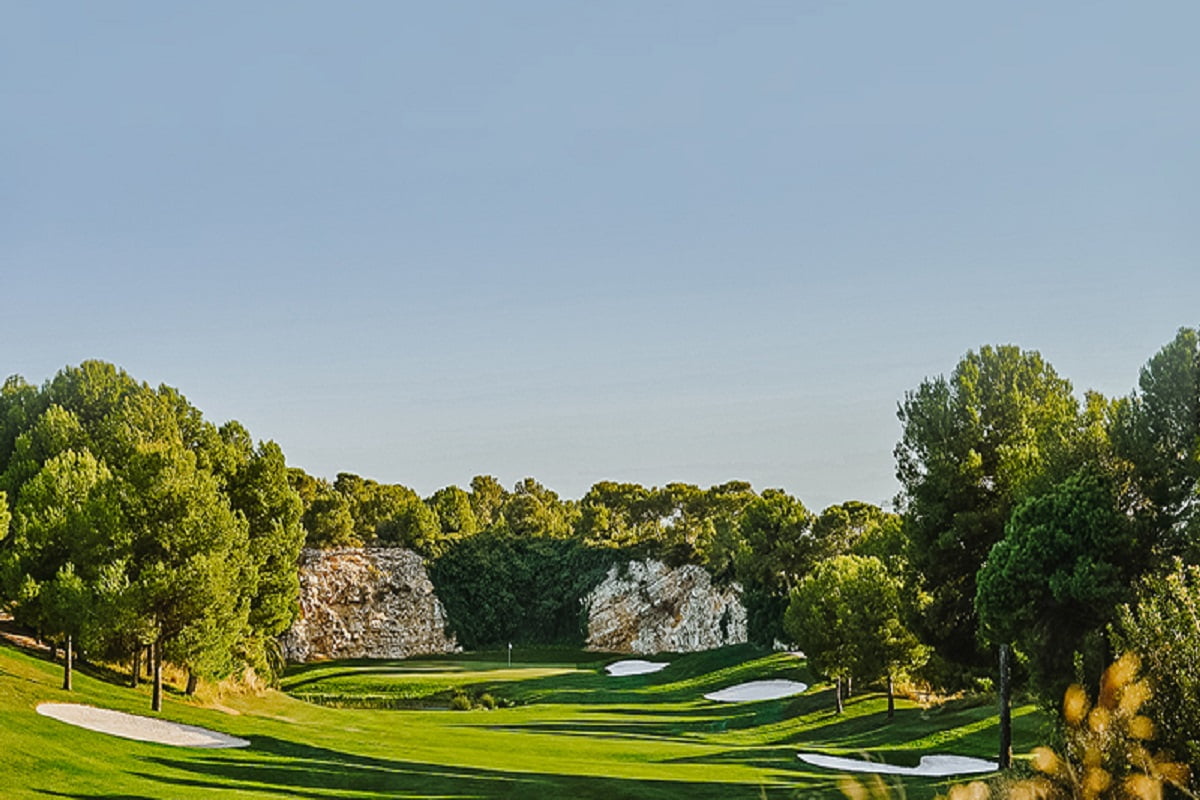 The three stunning Infinitum courses in Costa Dorada, Spain, are your best bet if you're seeking upscale golf courses. There is no better location to stay than H10 Imperial Terraco, an excellent five-star hotel located only a short stroll from the beach. Each course gives you a distinct kind of round, and staying close means you will have three to pick from.
A stunning 18-hole championship course, Infinitum Hills features some unique holes with fairways bordering pine and olive trees. The 18th hole, which has a significant element of danger and reward as well as too many hazards for it to be a straightforward ending hole, will stick in your mind for a while after the round has ended. There are several fantastic short par-3s and some longer holes on the scorecard. Could not miss from the world's best luxury golf resorts!
Grand Hyatt Kauai Resort & Spa in Poipu, Kauai, Hawaii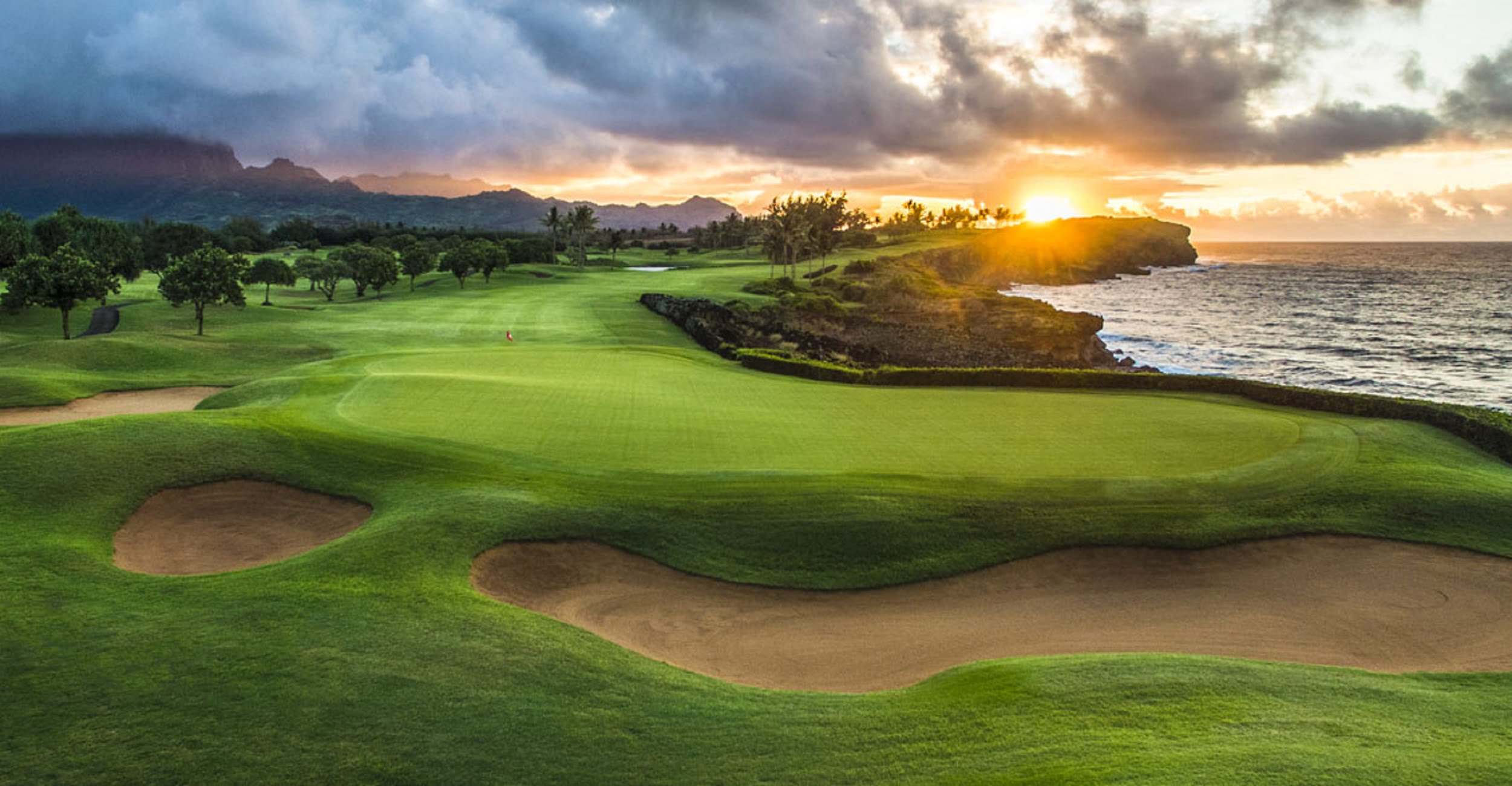 At the Grand Hyatt Kauai Resort & Spa, escape to the calming white sands of Poipu on Kauai's sunny south shore. Anara Spa, ocean-view restaurants, suites with private lanais, championship golf, and acres of pools are all features of this luxurious retreat.
From the patio or lanai of your roomy guestroom, unwind while admiring the lovely views of the lush hillside, glittering Pacific Ocean, or green gardens.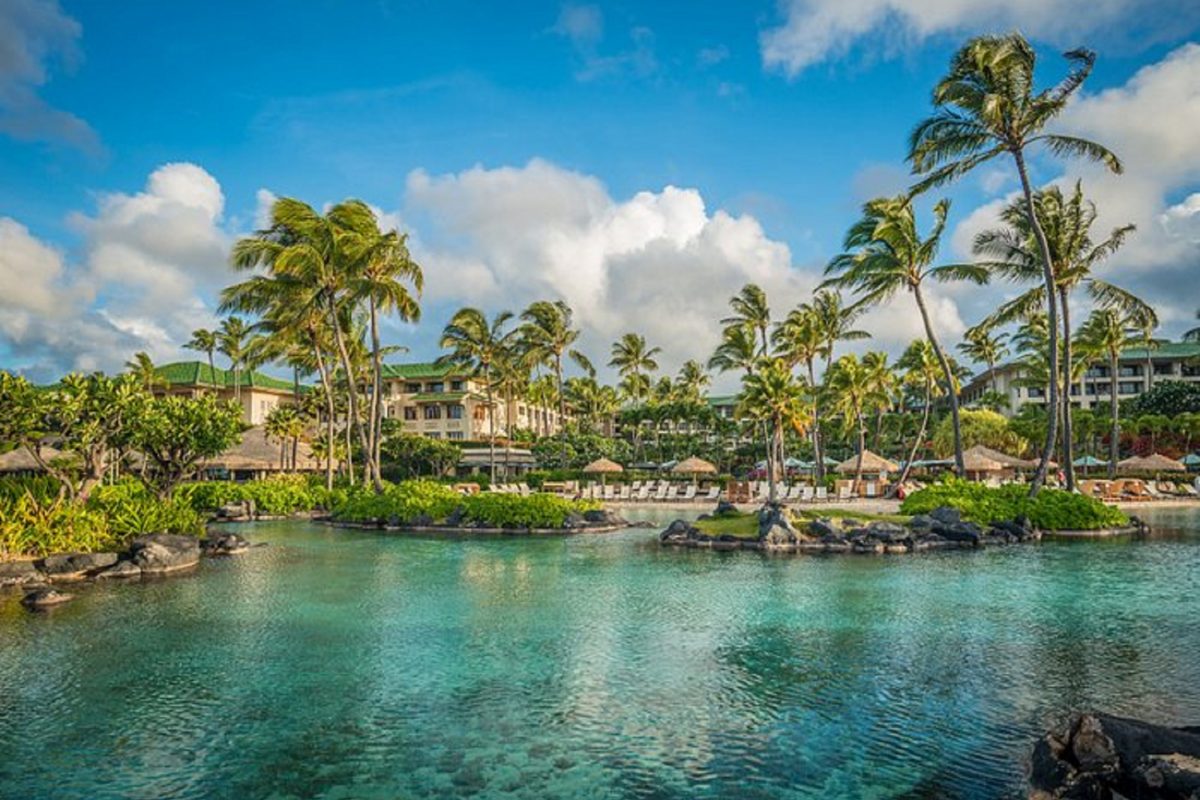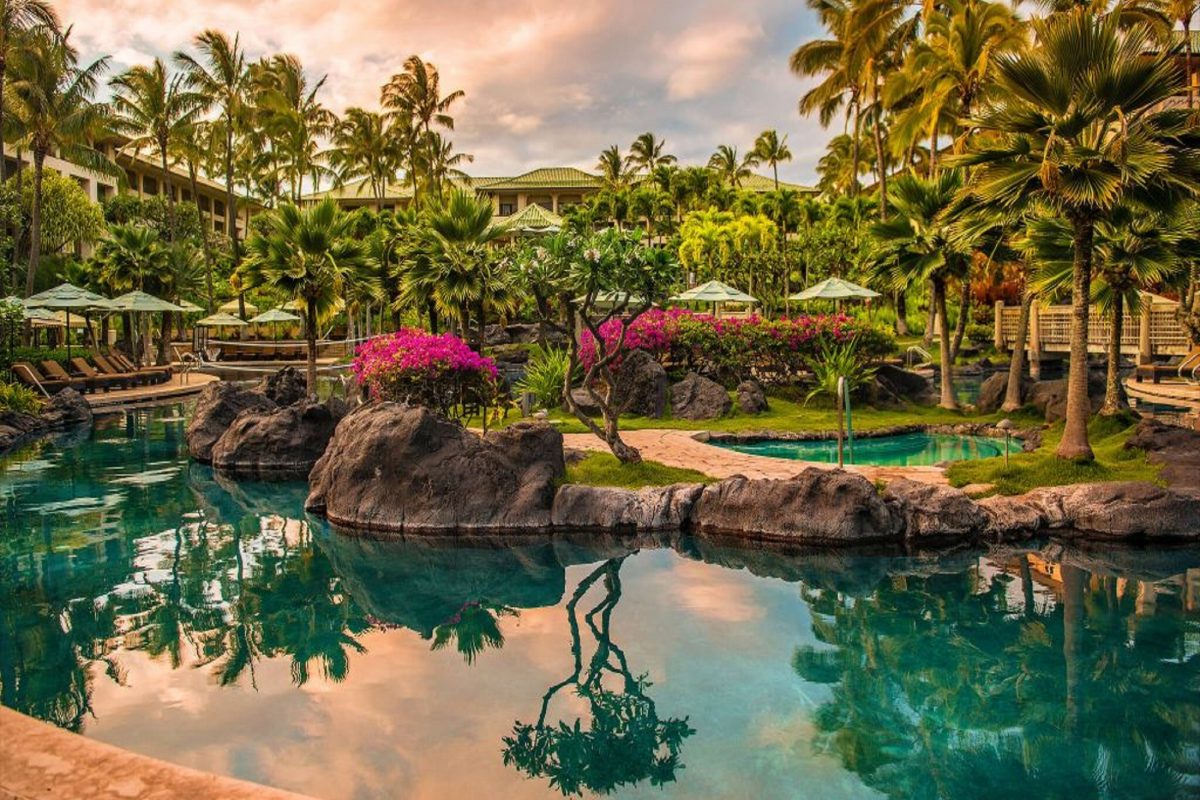 Discover the magnificent Garden Island from our convenient position. It is the perfect location, whether you're looking for action or leisure. The resort offers a variety of cultural activities, tennis matches, golfing in Poipu Bay, and a Hawaiian spa experience unlike any other.
To create "lokahi," or harmony and balance of body and soul, the Anara Spa in Kauai combines ancient therapeutic practices that pay homage to a culture that is deeply based on the harmony and wisdom of nature. During your visit, indulge in one of our relaxing massages, facials, or body treatments to unwind and rejuvenate.
Northern California: CordeValle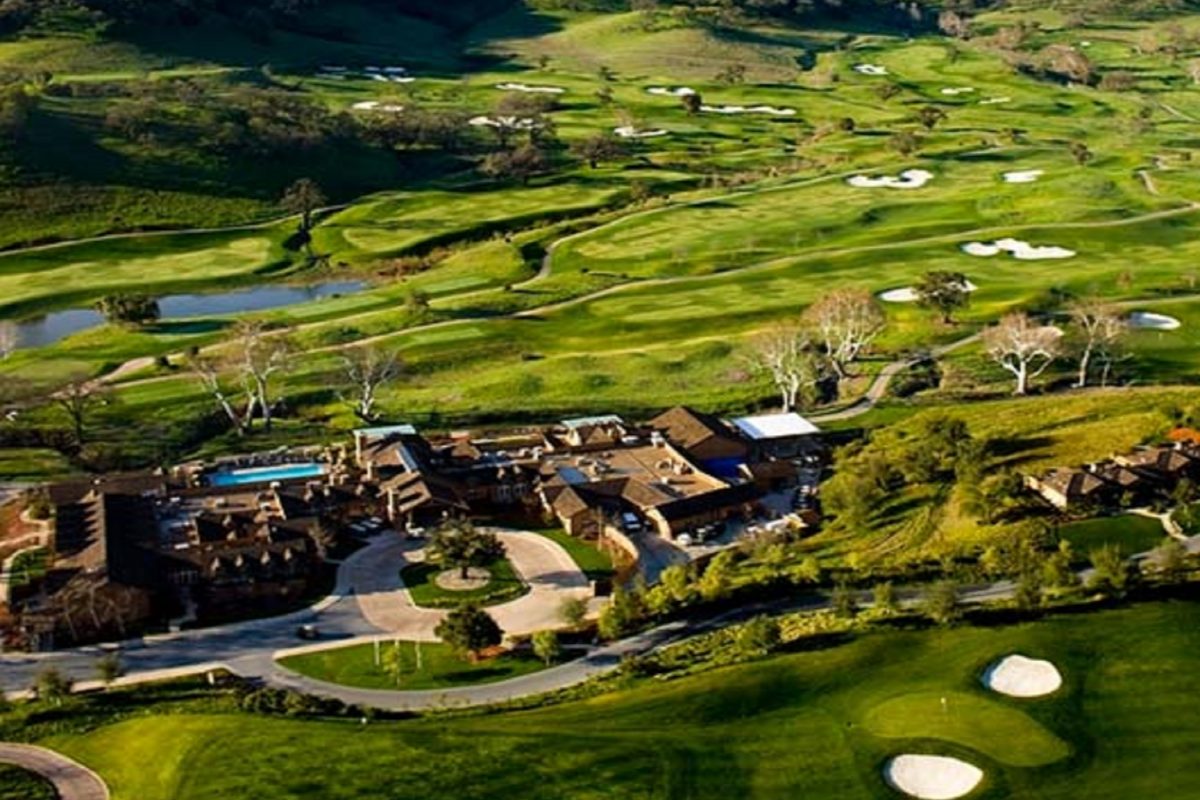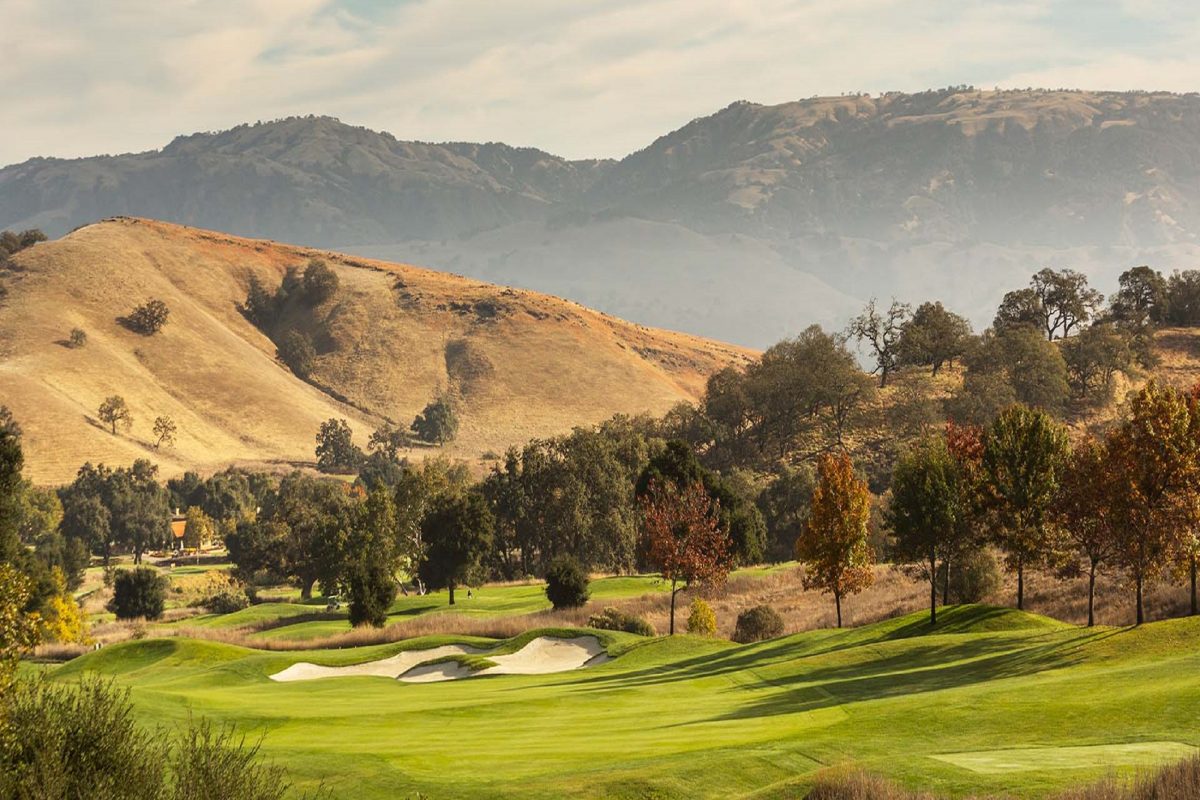 In the lovely Northern California getaway of CordeValle, you may unwind, have fun, explore, and go on exciting experiences. The resort, surrounded by picturesque scenery in the Santa Cruz Mountains' foothills, provides a variety of outdoor activities and family fun, including wine tasting, bocce ball, and tennis. Take a guided trek, play golf on the championship course, or relax by the outdoor pool. Then, go to CordeValle to flee.
A 7,360-yard, 18-hole championship golf course that winds through rivers, meadows, and the golden slopes of the valley serves as the resort's focal point. The clubhouse's subtle elegance includes 5,000 square feet of cutting-edge event and meeting space for everything from weddings to conventions.
A wellness spa, exercise center, outdoor pool, estate vineyard, and tennis facility with tournament courts are all available at the resort. In addition, the Lion's Peak Grill and One Iron Bar offer casual country dining with views of the golf course and local California cuisine.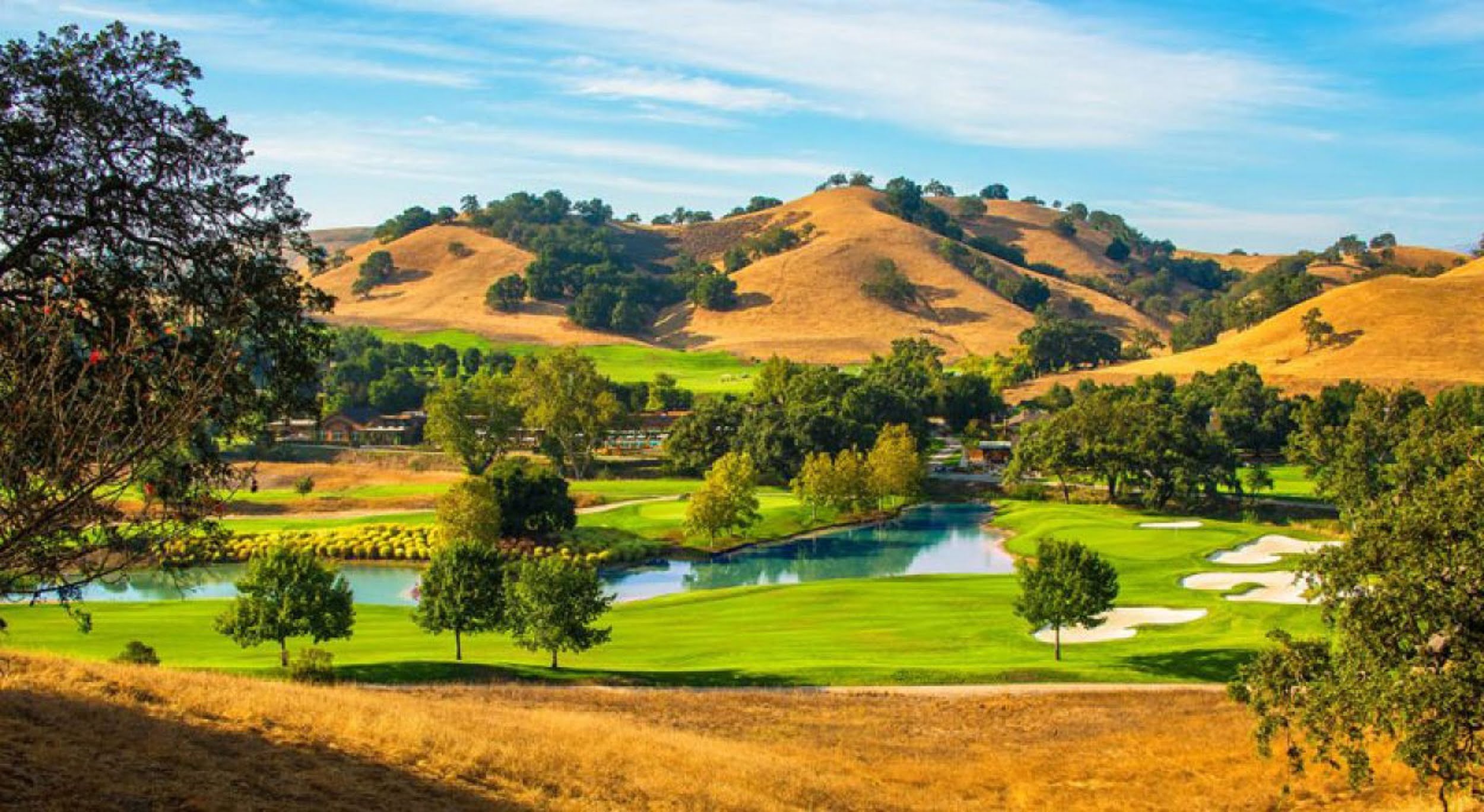 Children may play, explore, and make new friends at CordeValle, a family vacation spot. Families visiting Northern California will never forget their holidays thanks to the Children's Program, which offers exceptional services, facilities, and activities to the youngest visitors.
In the stunning foothills of the Santa Cruz Mountains, CordeValle offers a welcoming environment for your devoted pets as one of the few pet-friendly resorts in Northern California.
So, whether with family, friends, or as a couple, you will have the time of your life at the Corde Valle. Make sure to experience all the fun at the resort.
Italy's Tuscany region's Argentario Golf & Wellness Resort in Porto Ercole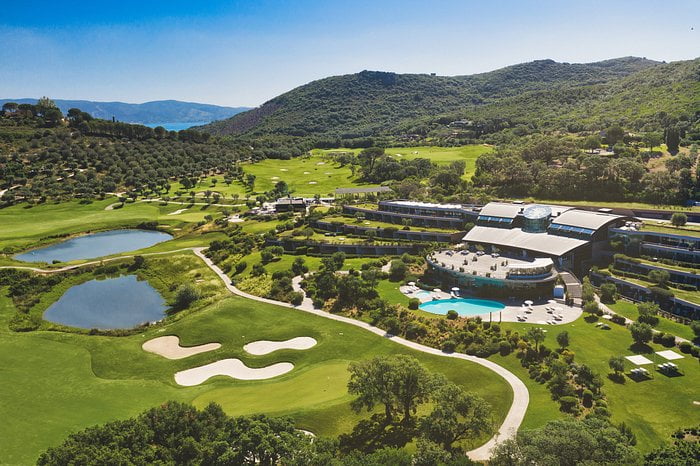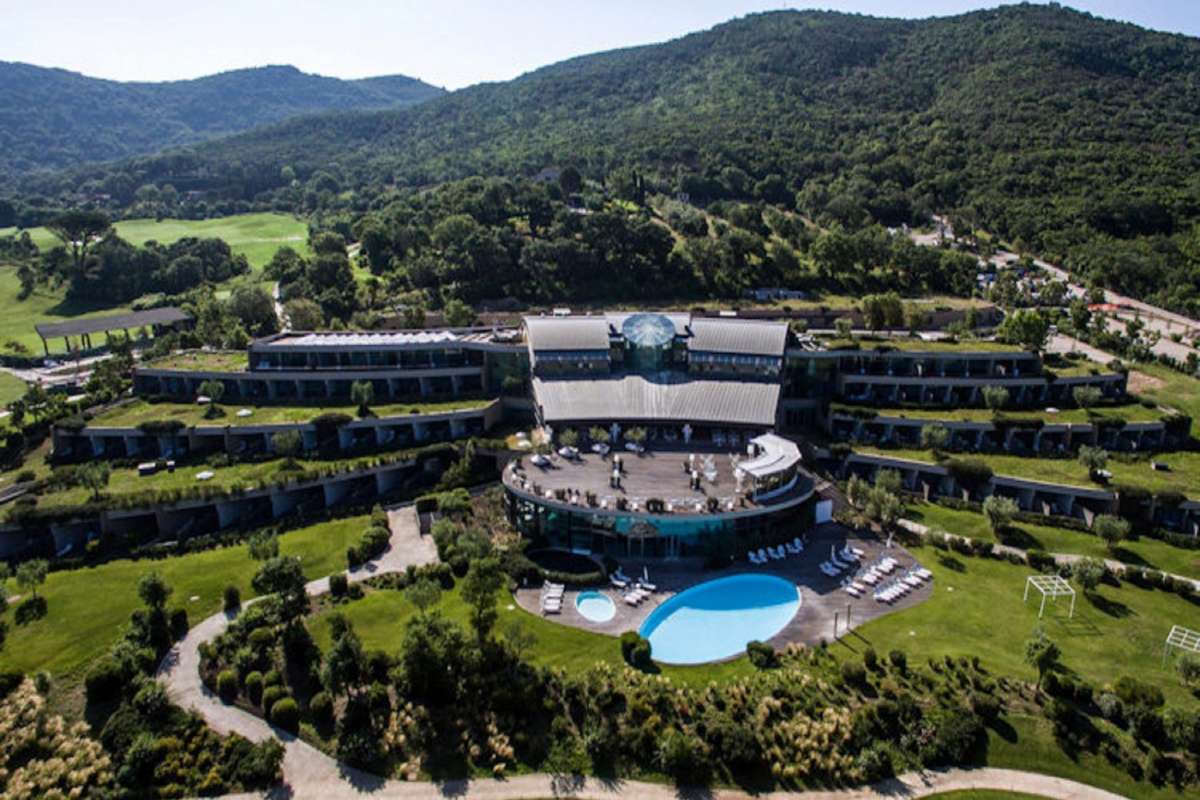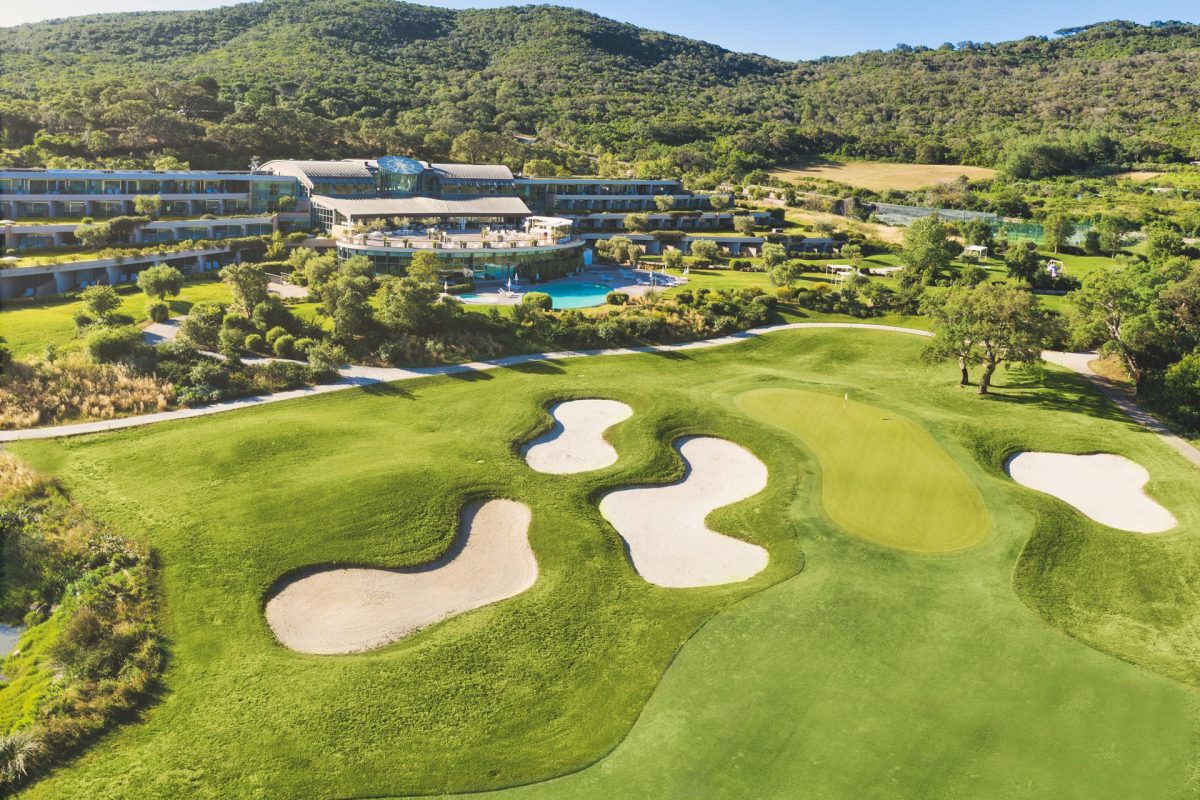 For those seeking a peaceful vacation that incorporates sports, wellness, and gastronomy, the opulent Argentario Golf & Wellness Resort in Tuscany's Maremma area is perfect. Last but not least in the world's best luxury golf resorts!
The resort, which is located on the Monte Argentario peninsula in an area of exceptional natural beauty, features the PGA National Golf Course Italy, a comprehensive spa and wellness center, and 2 eateries (Dama Dama and Club House), both of which serve delectable, healthy cuisine made with ingredients that are grown nearby.
The 73 rooms and suites offer sleek, modern interiors that are beautifully appointed, all with private decked terraces. The five-star hotel is a triumph of design and comfort; a majestic entrance, a dramatic central stairway, and huge windows contrast the intense blue Tuscan sky and Mediterranean landscapes.
We hope you've liked this week's blog about the world's best luxury golf resorts and that it's given you some ideas for your upcoming luxury golf vacation. We have tried to include as many facts so that you are able to arrive at the right decision no matter which luxury gulf resort you choose. Wish you a happy holiday.
For families or small parties, five luxurious vacation villas are available at Argentario Golf Villas. These private hideaways may accommodate six to ten people and are situated close to the resort's main structure on a hillside. All resort amenities are available to visitors. These villas have a cutting-edge architecture with views of the lagoon, the sea, and the golf course that effortlessly integrate into the surroundings.
Another real estate venture with a prestigious collection of custom villas is Argentario Golf Villas. Owners may use the features and services of Argentario Golf Resort & Spa, such as a rental program, property management, and 24-hour security.
Rome Fiumicino Airport is approximately an hour and a half away by driving from Argentario Golf & Wellness Resort. At the same time, Rome Ciampino and Pisa are a little over two hours distant.
Booking Request for Golf Resorts
Submit your details below and the Splendid Concierge Team will be in touch.