If you are considering a luxury vacation, there can hardly be a better beach destination than Miami. You undoubtedly associate Miami with Ocean Drive, vivid colors, fantastic street art, and the wonderful aroma of the Atlantic Ocean. In addition, Miami is the ideal vacation spot for culture, art, cuisine, and incredible nightlife. Miami also has 3,200 hours of sunlight annually! As a result, it is a beautiful location to visit to relax and take in the weather. Continue reading to learn more reasons to visit Miami if you need more than those to sway you.
Life in Miami, the vibrant coastal metropolis of Florida, is defined by endless lengths of warm, sunny beaches, magnificent infinity pools, enchanting rooftop bars, amazing ocean vistas, and opulent spas. There are several Miami resorts along the Atlantic coast, from lavish 5-star hotels to lovely boutique hotels. You may explore this glitzy city's vibrant culture, music, and art scene while living the beach life. Miami is alive with the splash of the waves, the sound of orchestras, and the aroma of delectable food. Here are a few of Miami, Florida's top luxury resorts where you may experience the sea, sun, and surf.
St. Regis Bal Harbour Resort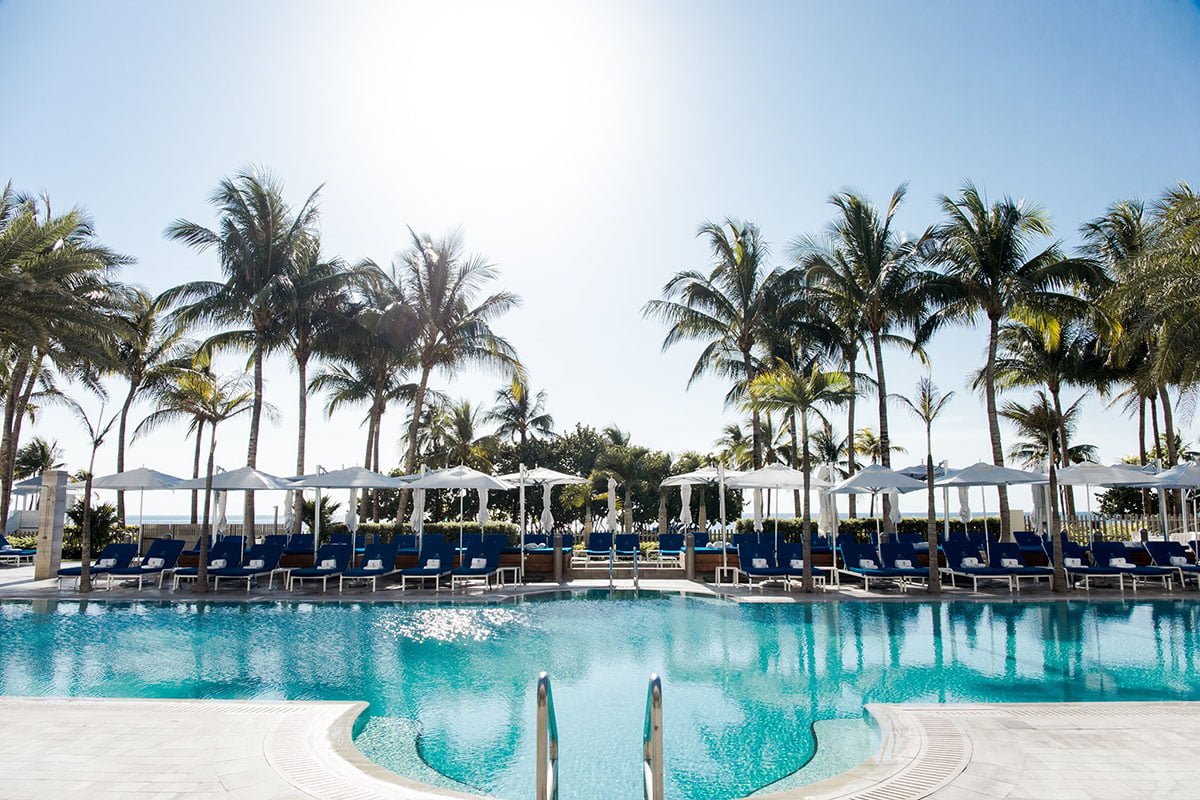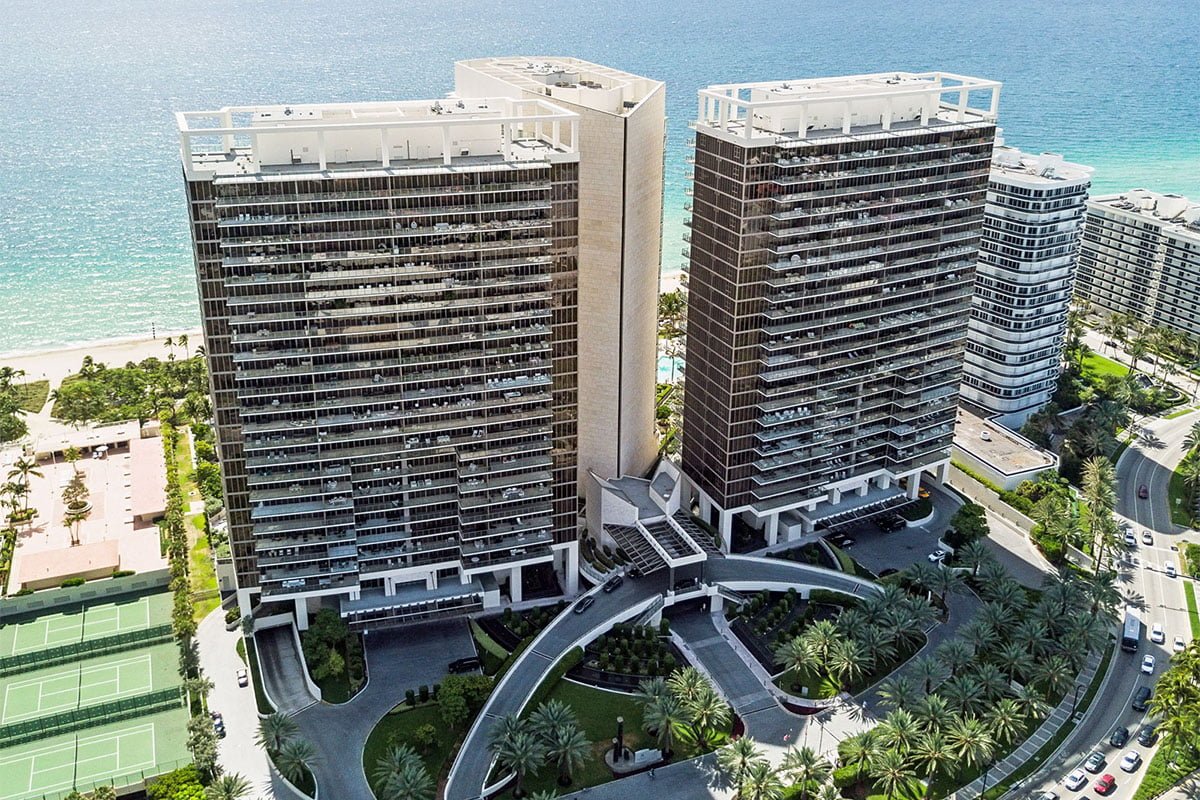 Enjoy a unique stay in the luxuriously furnished hideaway at The St. Regis Bal Harbour Resort. Our Bal Harbour hotel, which rises 27 floors above Miami's white sand beaches and is located at the nexus of art, fashion, and design, provides an unparalleled experience deserving of the coveted Forbes Five-Star and AAA Five-Diamond classifications.
Step into the roomy guest rooms and suites with huge balconies that provide direct ocean views. Enjoy the first-rate amenities that follow, such as the 14,000 square foot Spa at St. Regis, the Oceanfront Day Villas, and the fine dining selections. Bal Harbour, a haven of luxury and pampering at the northernmost point of Miami Beach, is one of the most prestigious addresses in South Florida and has long been a popular vacation spot for jet-setting tourists from all over the world.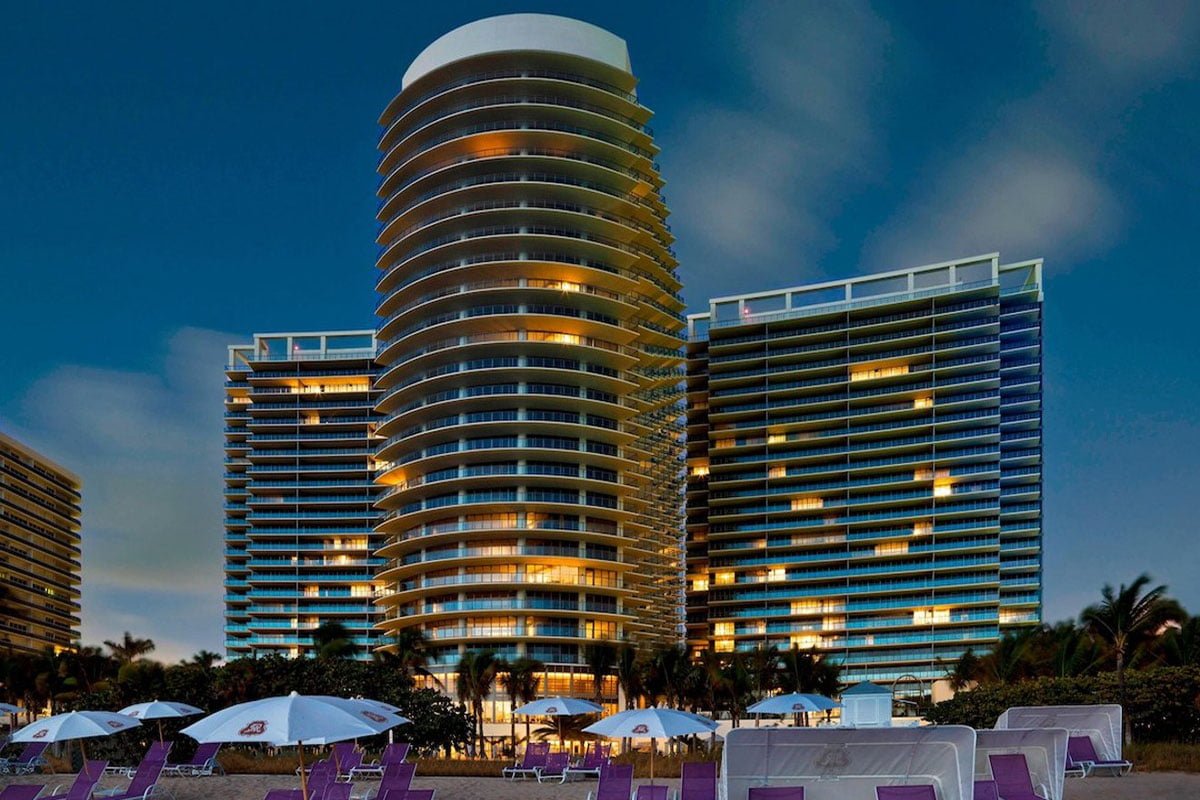 A leader among the most incredible luxury Miami resorts, this sanctuary of oceanfront ecstasy has won several hospitality honors and distinctions. St. Regis, directly on the beach, features two refreshing infinity pools, a fantastic spa, and opulent accommodations with views of the ocean caressing the fine white dunes. Each inch of the stylishly furnished facility exudes elegance and luxury, not only in the impressive foyer with its lavish chandeliers. Other features of this facility include complimentary drinks, outstanding meals, and first-rate service.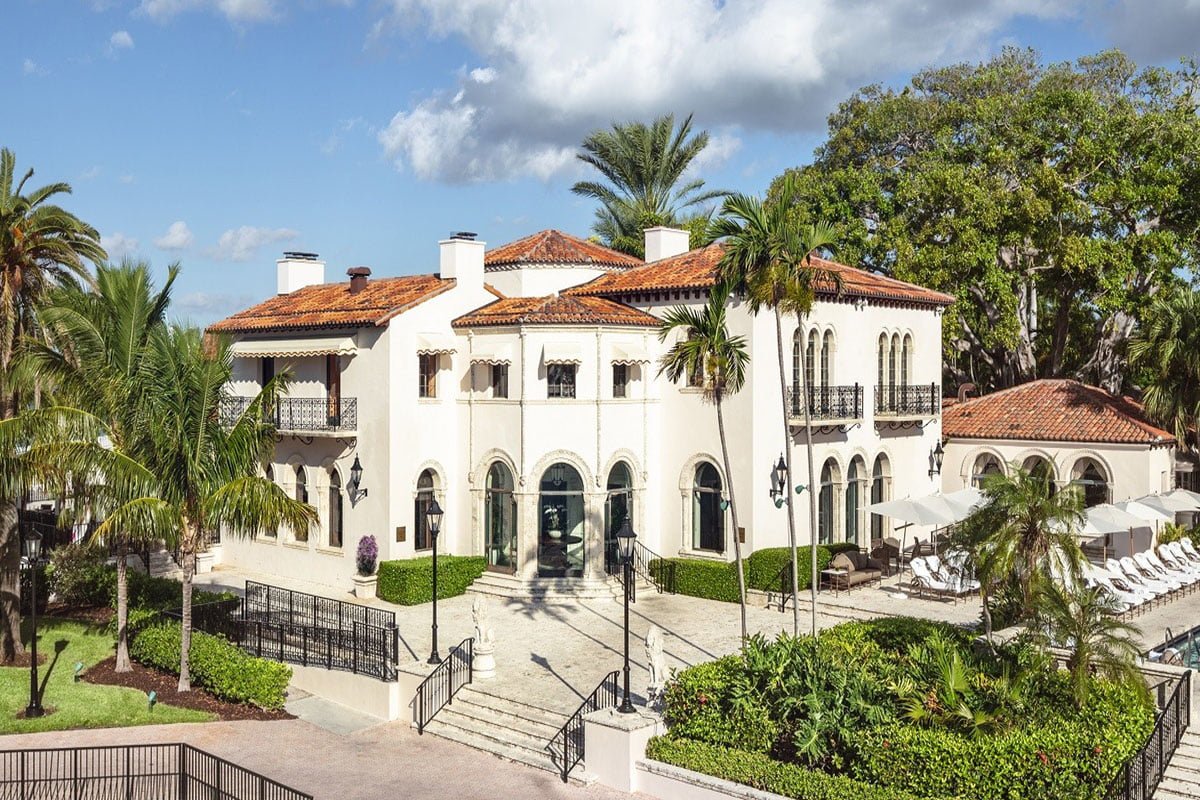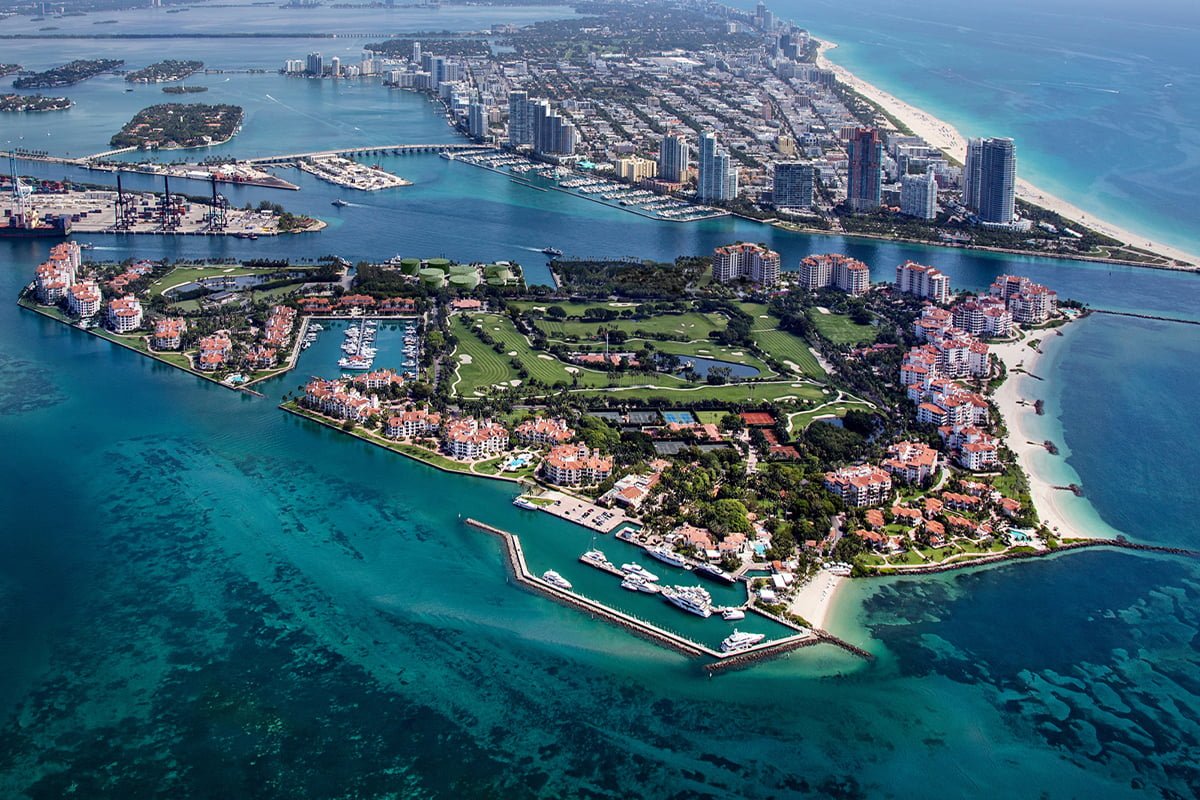 The Fisher Island Club, one of the most opulent and romantic family resorts in Miami, offers a stunning location on a private island with access to a golf course and a beautiful setting along a fine beach. This luxury resort is the best choice for those seeking a peaceful escape. You can reach this island getaway with roomy apartments and lovely villas after a short boat journey (with a private Jacuzzi). Golf cart tours of the picturesque island are available, or you can relax and take advantage of the resort's beautiful amenities, including the pool and spa.
Experience luxury lodgings and a private island experience.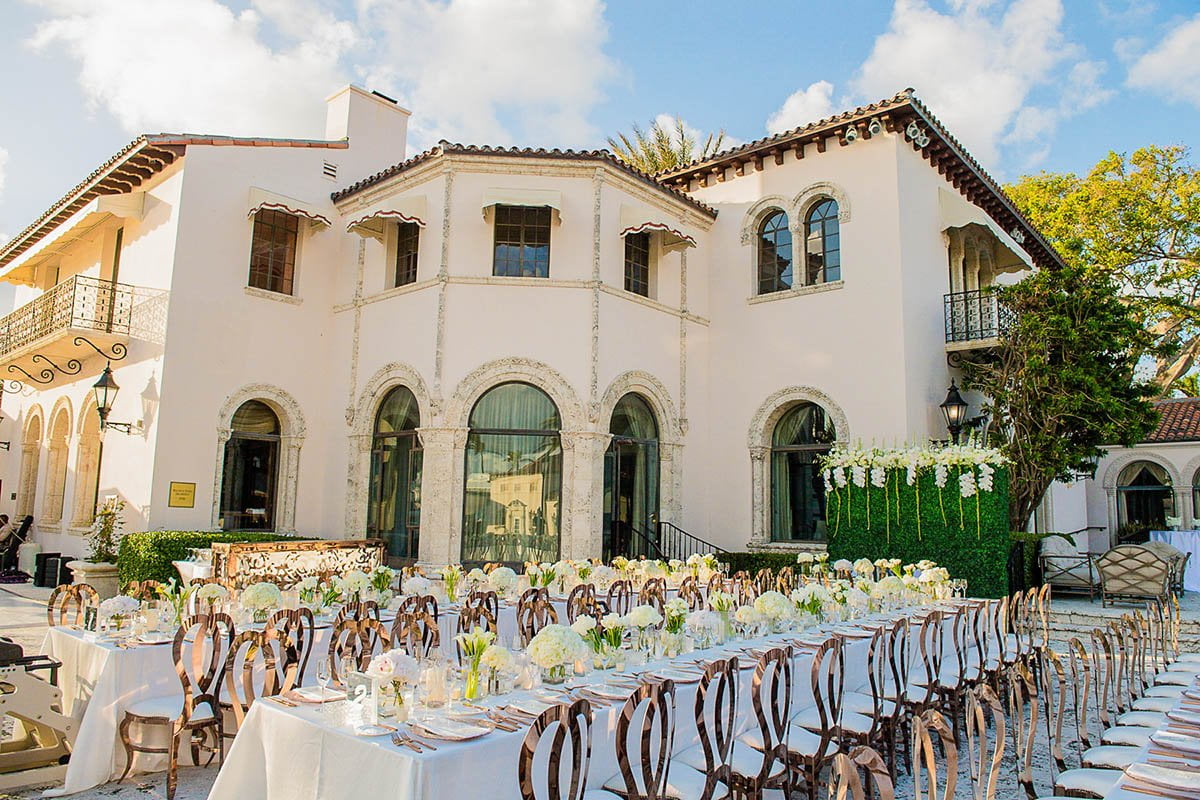 Fisher Island offers top-notch amenities that meet guests' exacting standards for comfort and service. The island's unusual and opulent guest rooms, formerly the family's private winter retreat, are a haven of beauty, luxury, and outstanding style with a dash of old-world charm.
Acqualina Resort & Spa on the Beach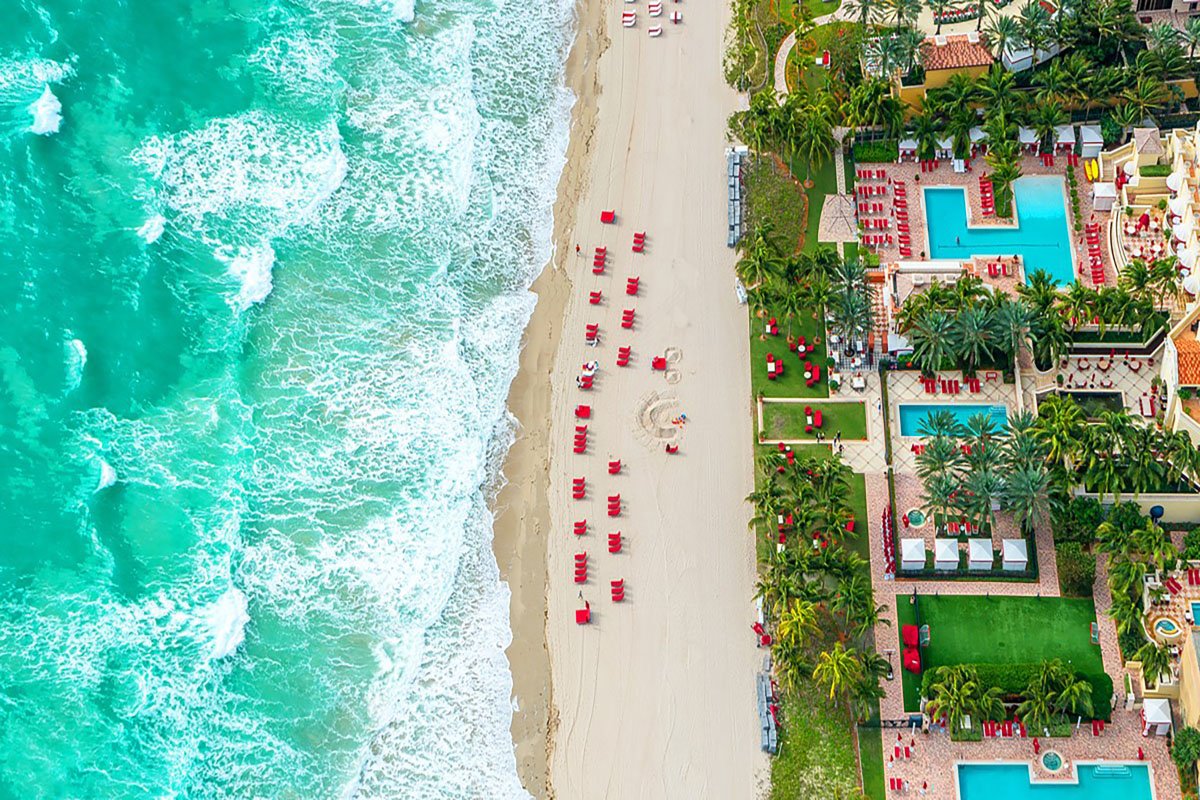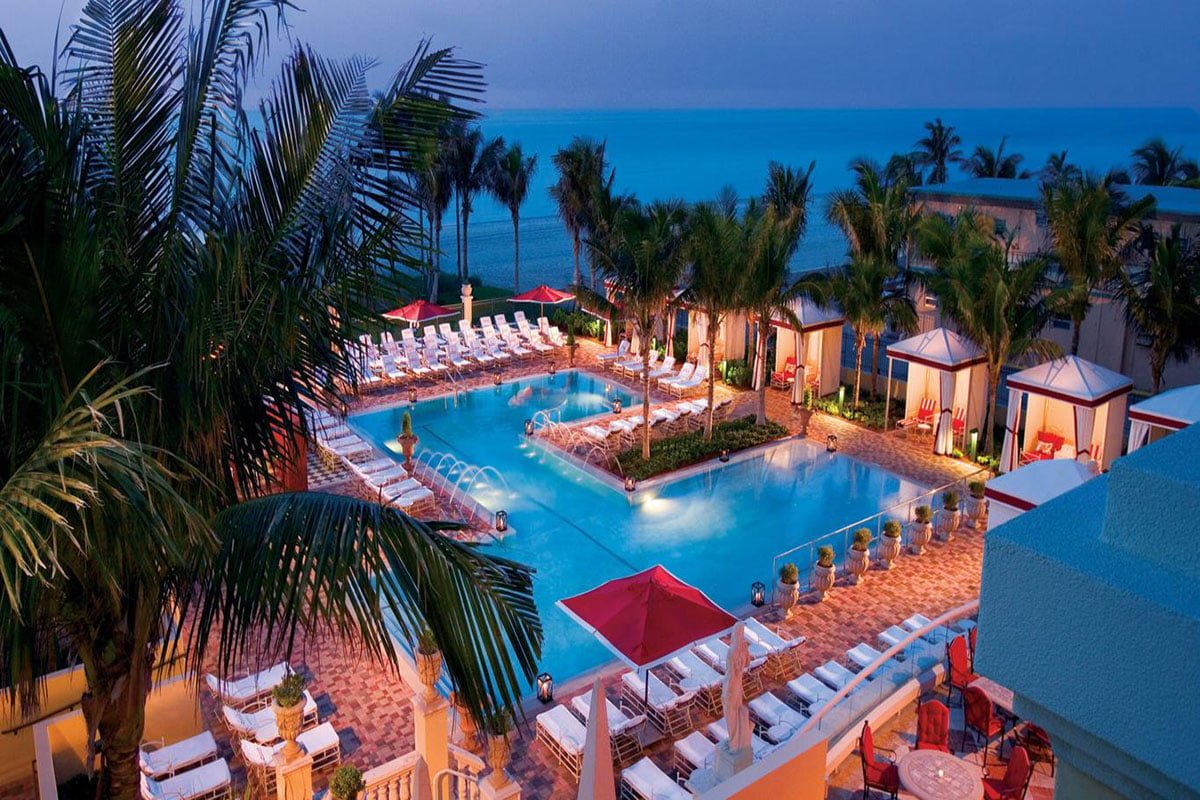 The Acqualina Resort and Spa in Miami Beach offers a taste of upscale living and Mediterranean charm.
Gourmet restaurants and an award-winning spa are just a couple of the things to adore, but it also does the fundamentals well. The Acqualina Resort & Spa earns its designation as a beachfront hotel by nearly blending into the ocean, in contrast to many hotels on Miami Beach that need a hop and a skip through warm sand to get to the sea. Instead, you are only separated from the chilly Atlantic seas by a small strip of sand scattered with lounge chairs, bright red beach umbrellas, and water-carrying butlers. Then there are the three pools—each with a cabana to retire to for more seclusion.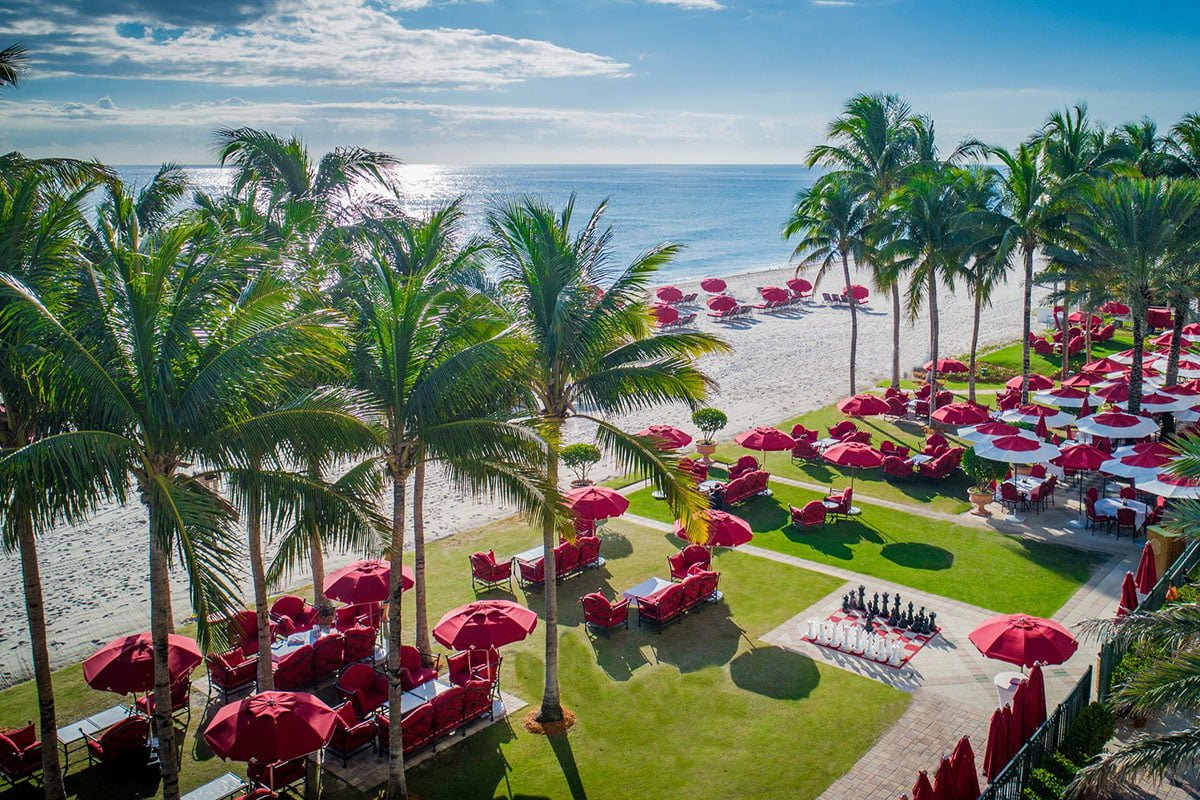 One of the top resorts in Miami, situated on the beach, welcomes guests with champagne, warm lavender towels, and superb service at every turn. This stunning villa is one of the select few opulent homes that are also included among the top Miami resorts for families. The child club is fantastic, the restaurants are outstanding, the interior design is elegant, and the gardens and pool are spectacular. Acqualina is an excellent option because of its attentive staff, raising the bar for hospitality, a two-story exquisite spa, and stunning ocean views.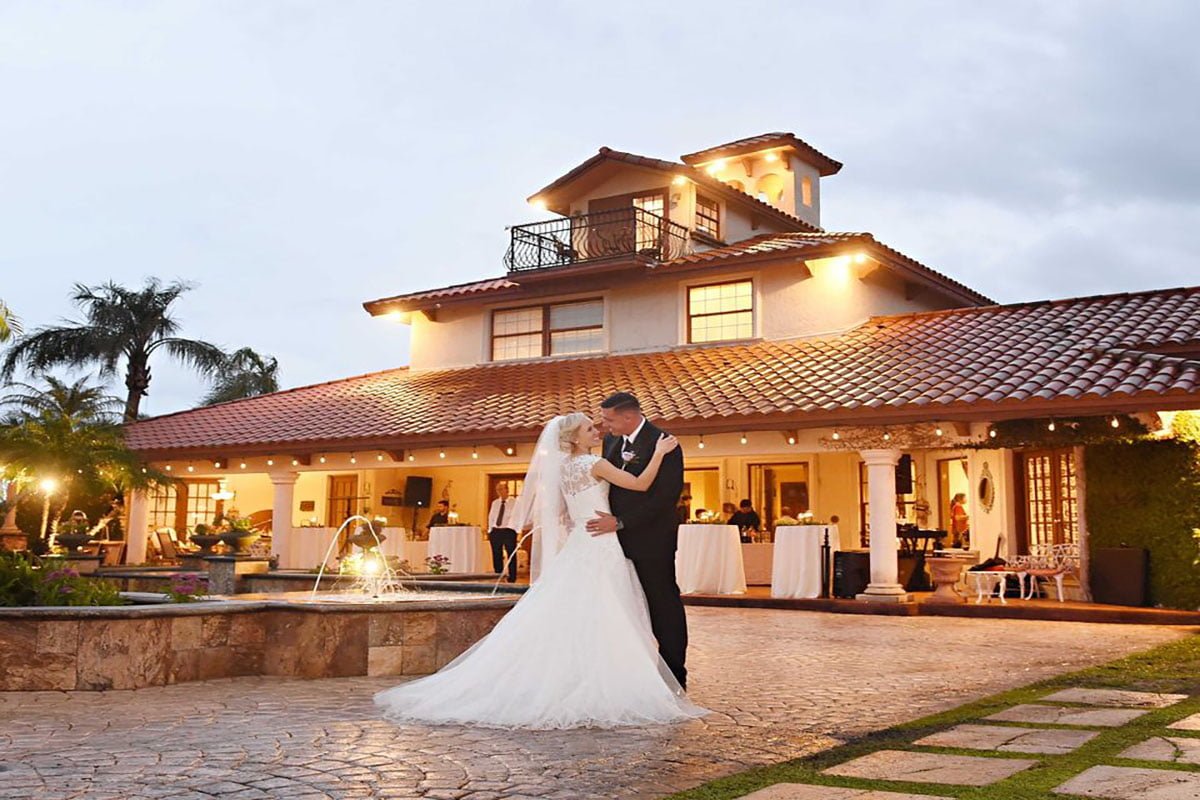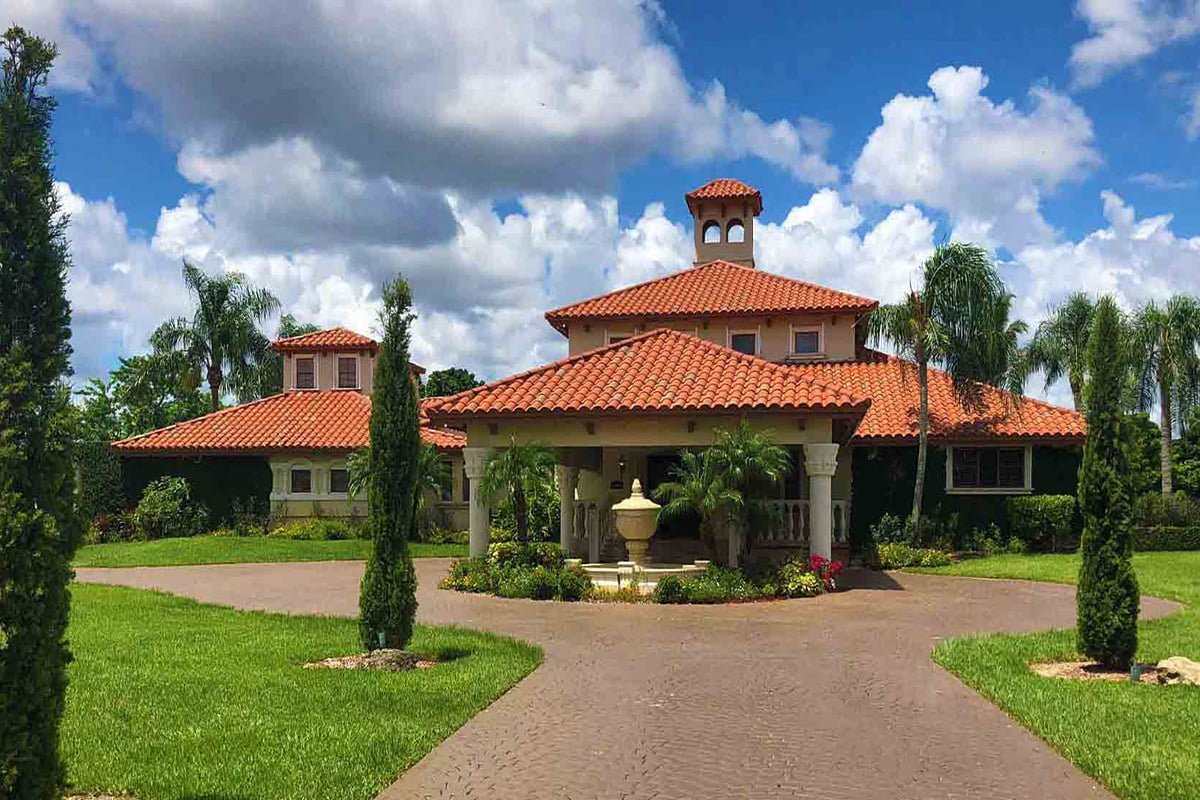 One of the most excellent villas in Miami with a private pool is Home Toscana, perhaps the city's most lovely and roomy villa. The views of the surroundings, the warmth of the rooms, and the roomy living quarters will win you over. The 8000-square-foot mansion at Villa Toscana is situated on 4 1/2 acres of property and is flanked by a pool and grounds. Take a trip to Villa Toscana to make your vacation special.
Agriturismo Villa Toscana, 3 km from Baratti Beach and 4 km from Campiglia Marittima, has free parking, bike rentals, and an outdoor pool. Apartments and rooms with private bathrooms are accommodations.
Air conditioning, a microwave, and a refrigerator are provided in each room at Villa Toscana. The kitchenettes in the flats are completely functional.
Olive oil, marmalades, and vegetables are all produced on this functioning farm. Every day, a continental breakfast is provided.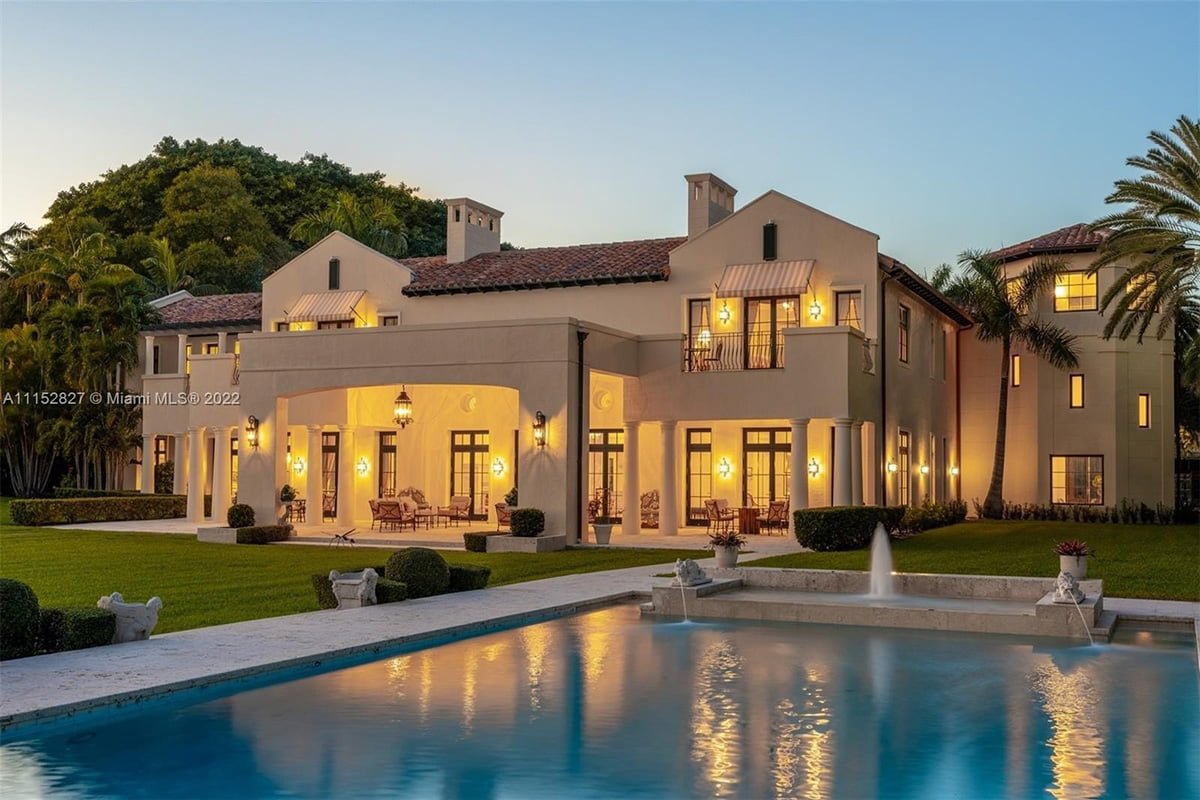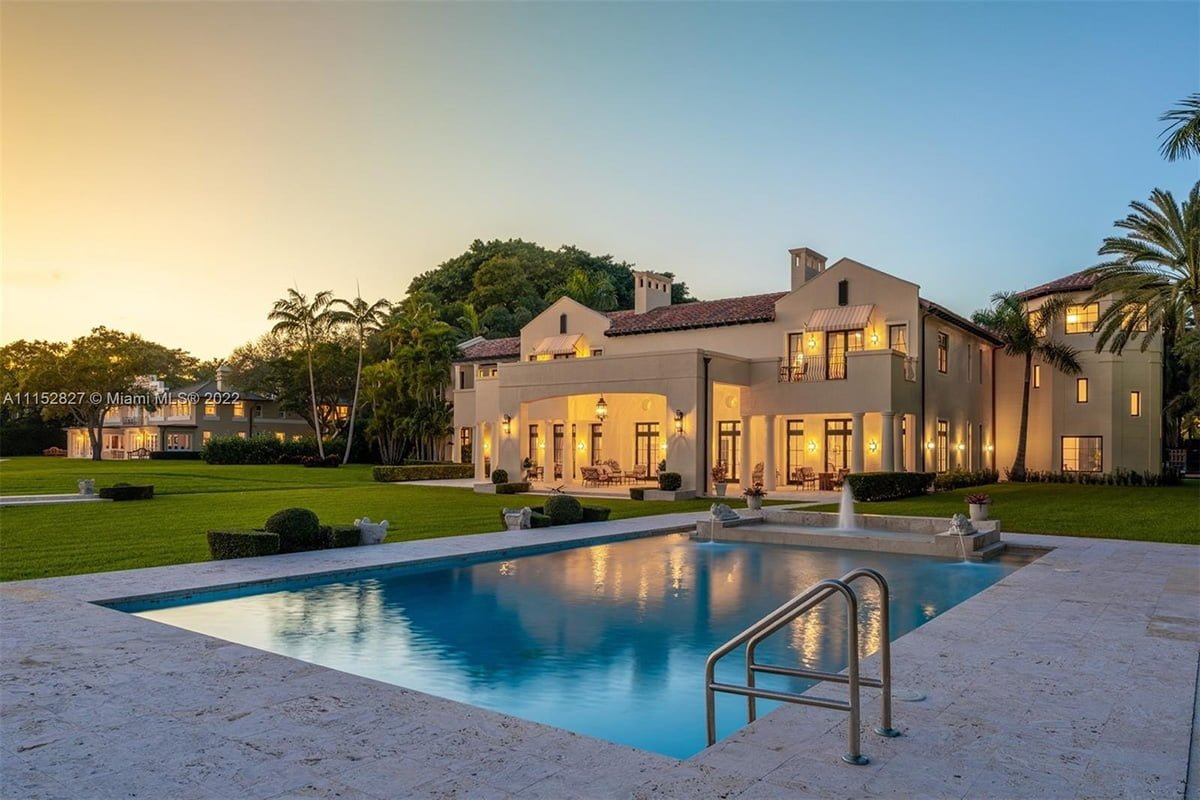 Villa Calabasas is just about 5 Km from the American Airlines arena in Miami. A luxurious 10,000-square-foot living space makes up the villa. This beachfront house gives you an incredible sense of calm and tranquility. It is one of the most excellent villas in the city because of its ample and spacious rooms, first-rate service, Gourmet Kitchen, magnificent pool, and Jacuzzi.
The list of Miami villas with private pools starts with Villa Calabasas.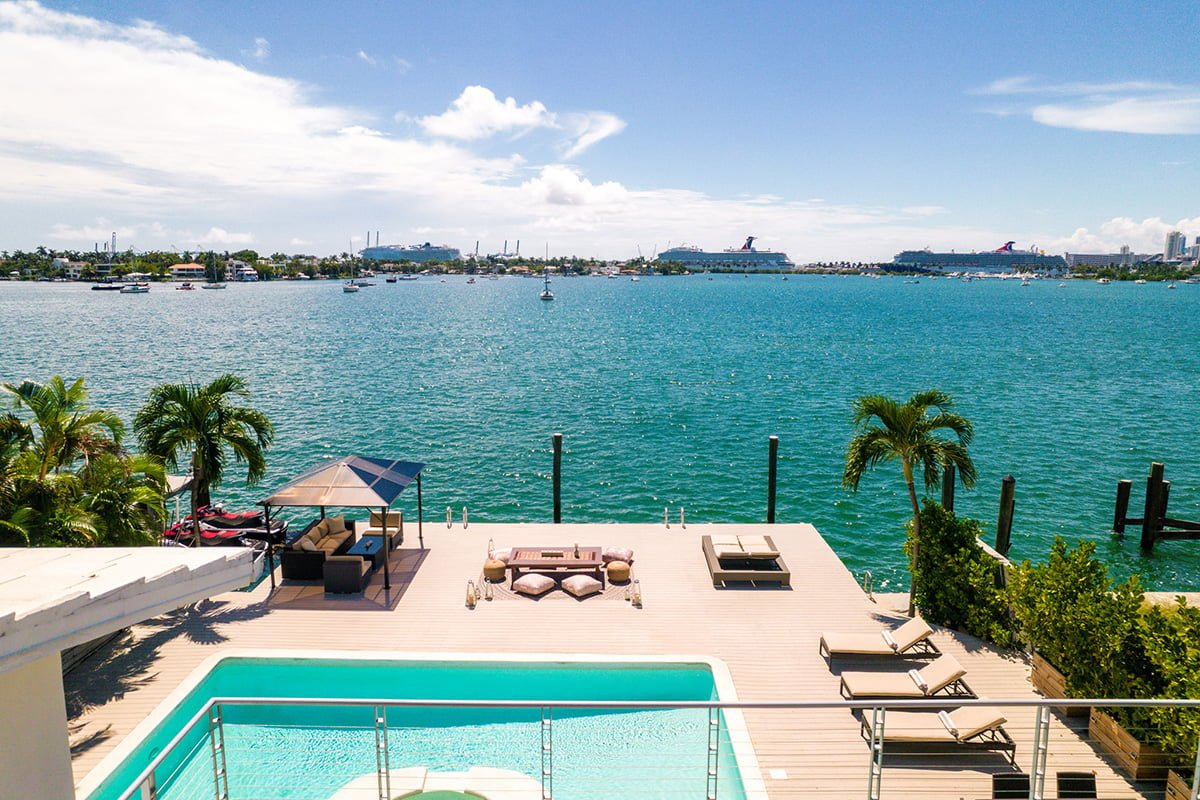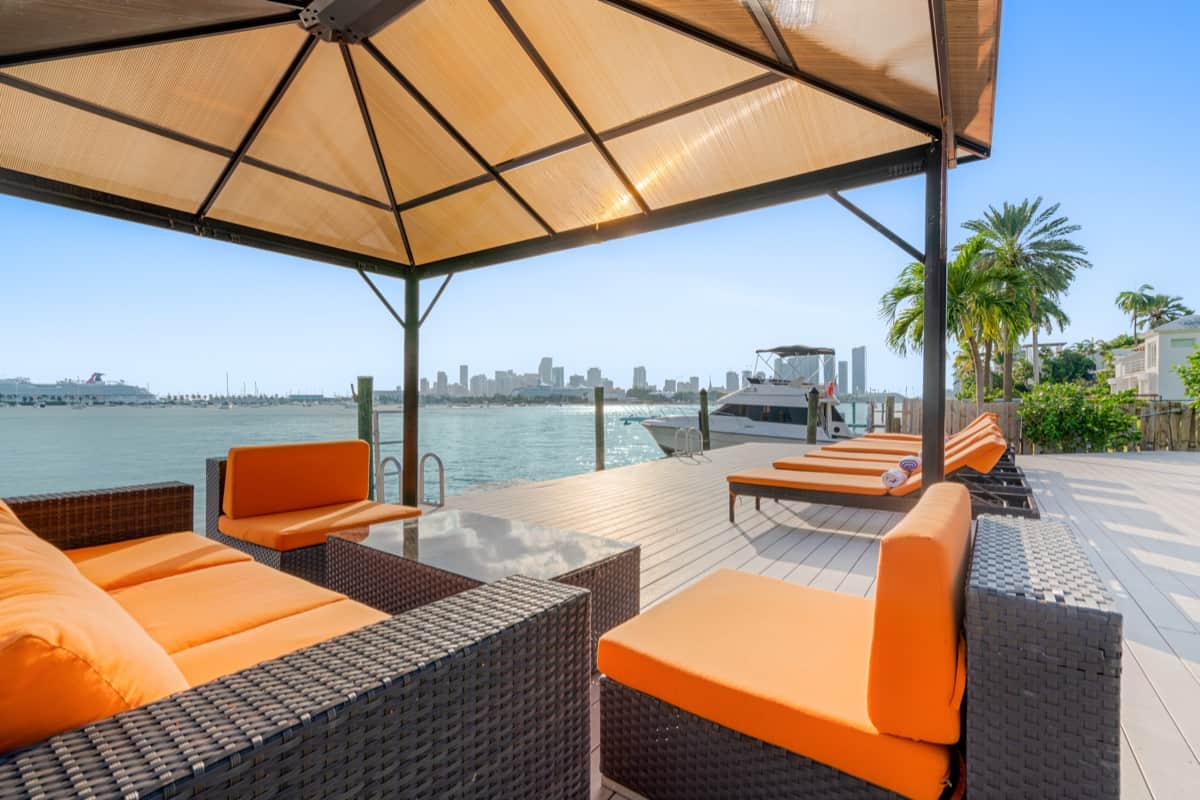 Venetian Star is an excellent choice to take advantage of Miami's some of the best aquascapes on offer. This beachfront residence offers fabulous views of Biscayne Bay and downtown Miami and a private driveway. A fantastic place for families.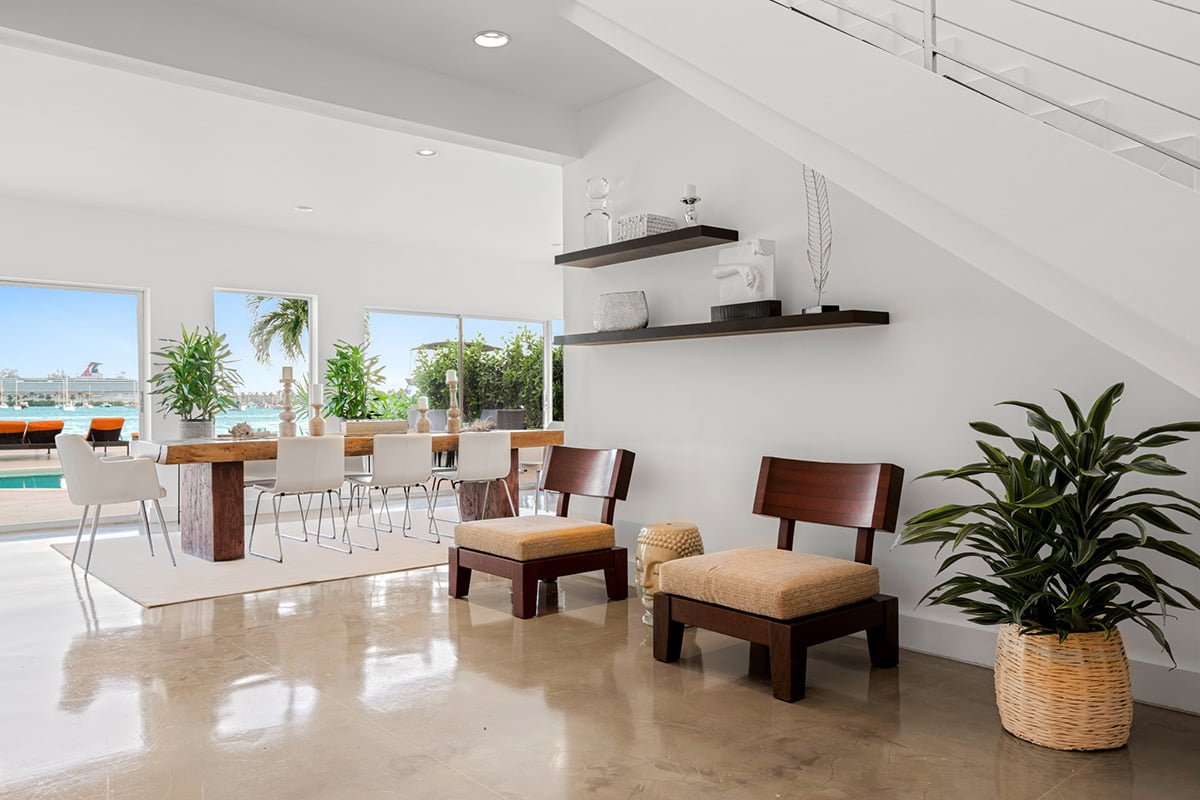 The lovely and modern house has an open living area with glass walls leading to a pool on the lake. The gourmet kitchen has stainless steel appliances, a laundry area, and all the conveniences of a home. King beds with Egyptian cotton sheets are in the first- and second-floor master suites. The property offers an internet connection and flat-screen TVs. The beach, Lincoln Road, and restaurants are all within a short drive.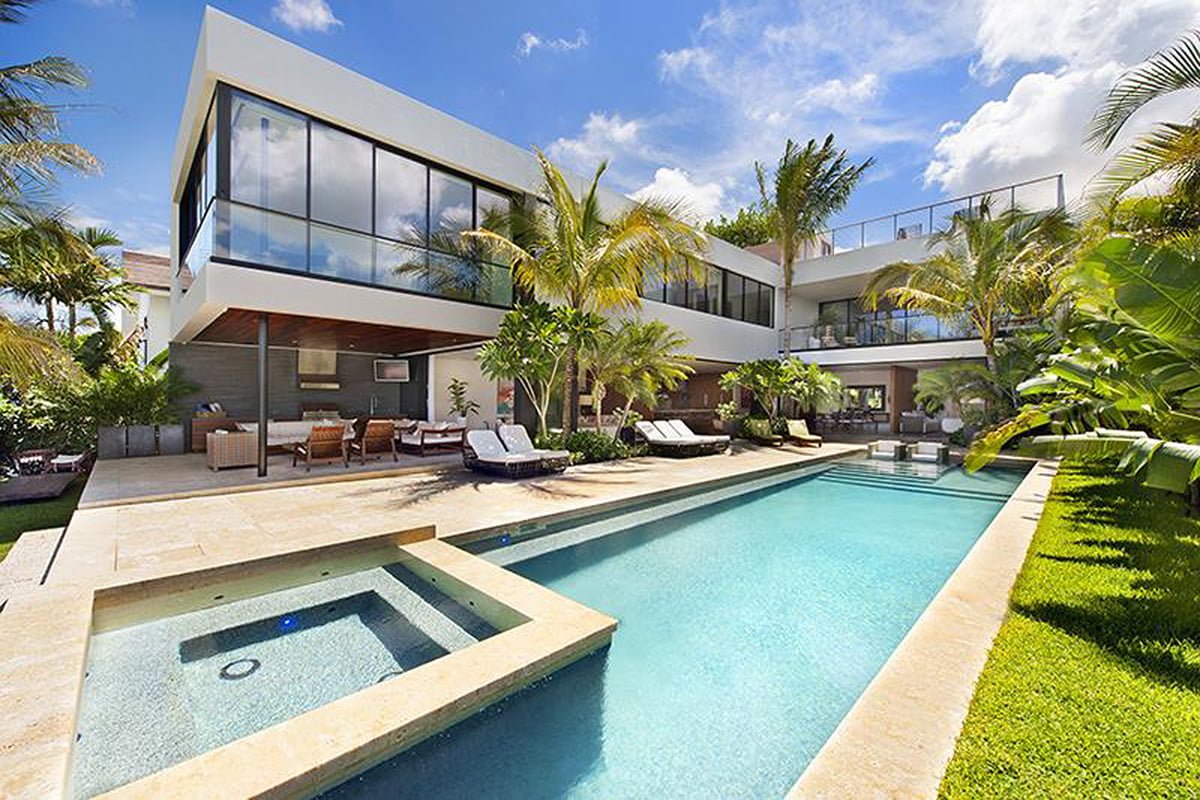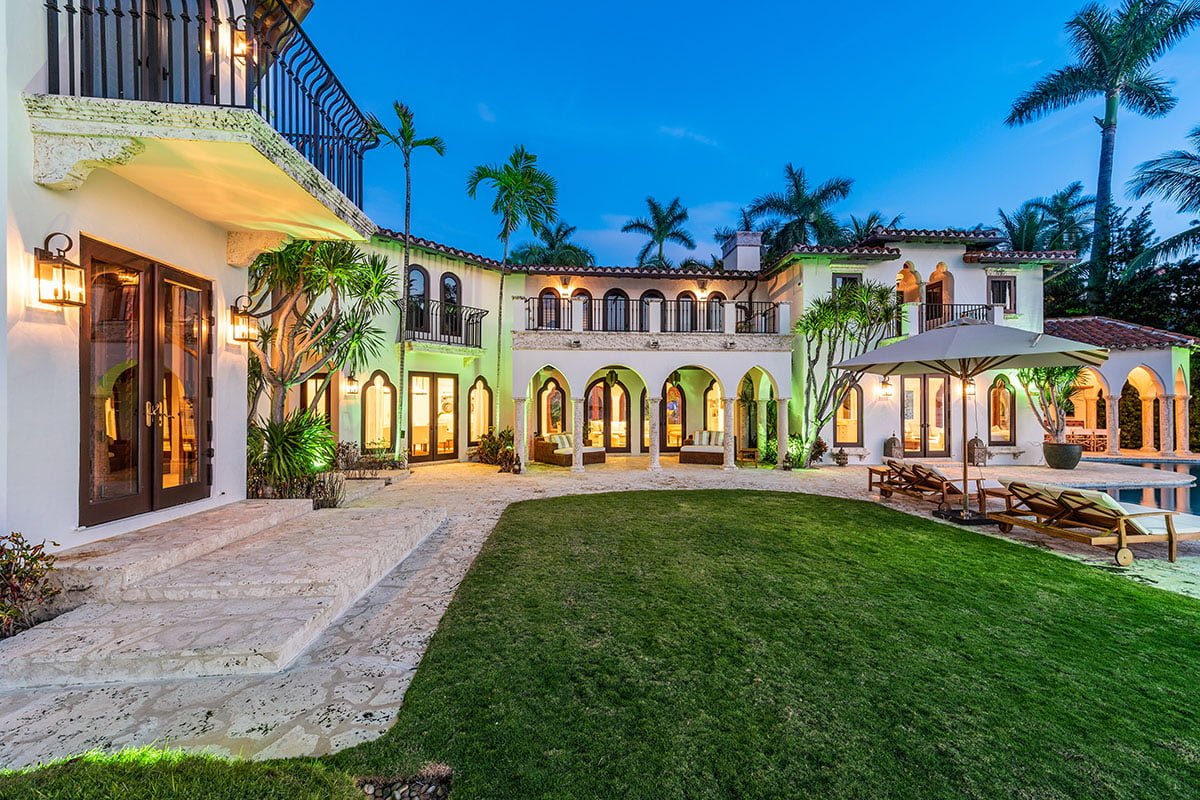 With its distinctive construction, Villa San Remo blends contemporary design on the interior with Tudor and Mediterranean Revival exterior features to create a luxurious getaway that can be expanded to include 8 bedrooms and 5 and a half bathrooms. Prominent eat-in chefs' kitchen, family room with HD TV and games, dining room with high ceilings, parlor, theater room with HD Dolby Digital Sound, theater seats, and blackout shades, full wet bar, and entertainment area with shower and pool table are all included in Villa San Remo.
The latter looks out over the pool below, which is located inside your little gated sanctuary and has a waterslide and waterfalls. The primary suite also features an office and his and her baths, one of which is stunning.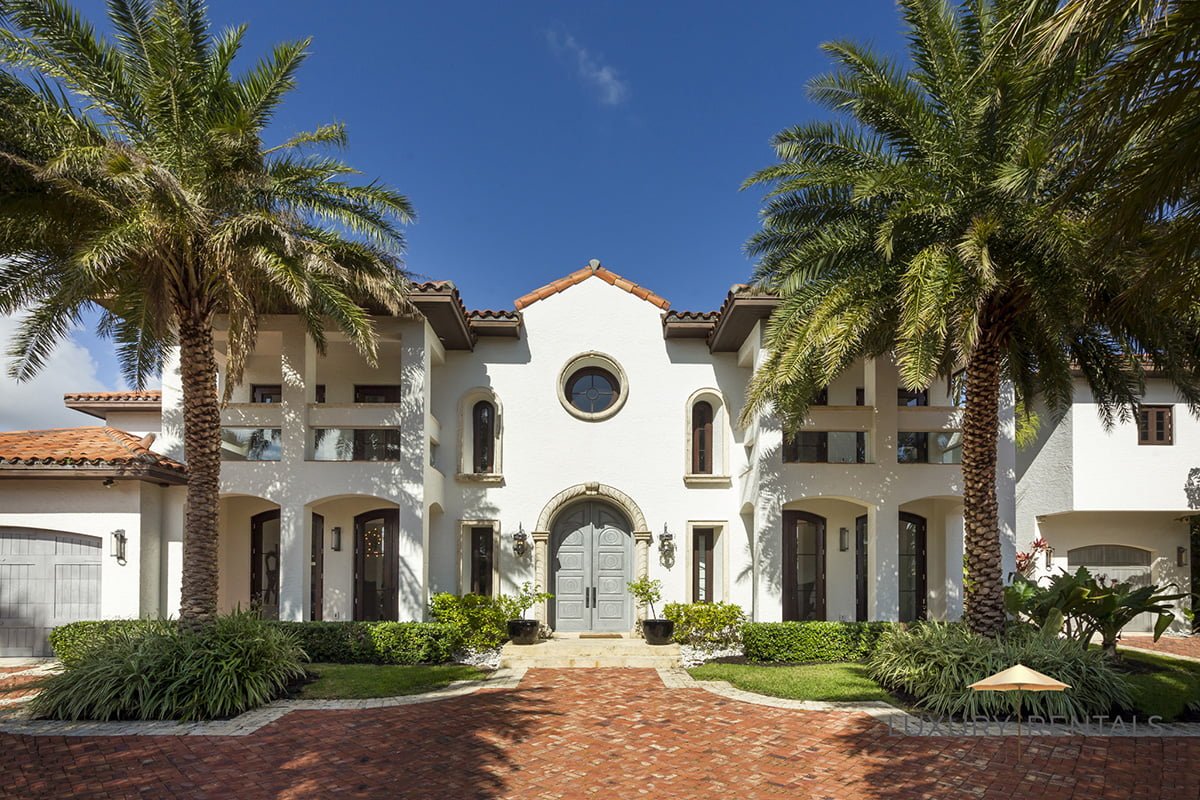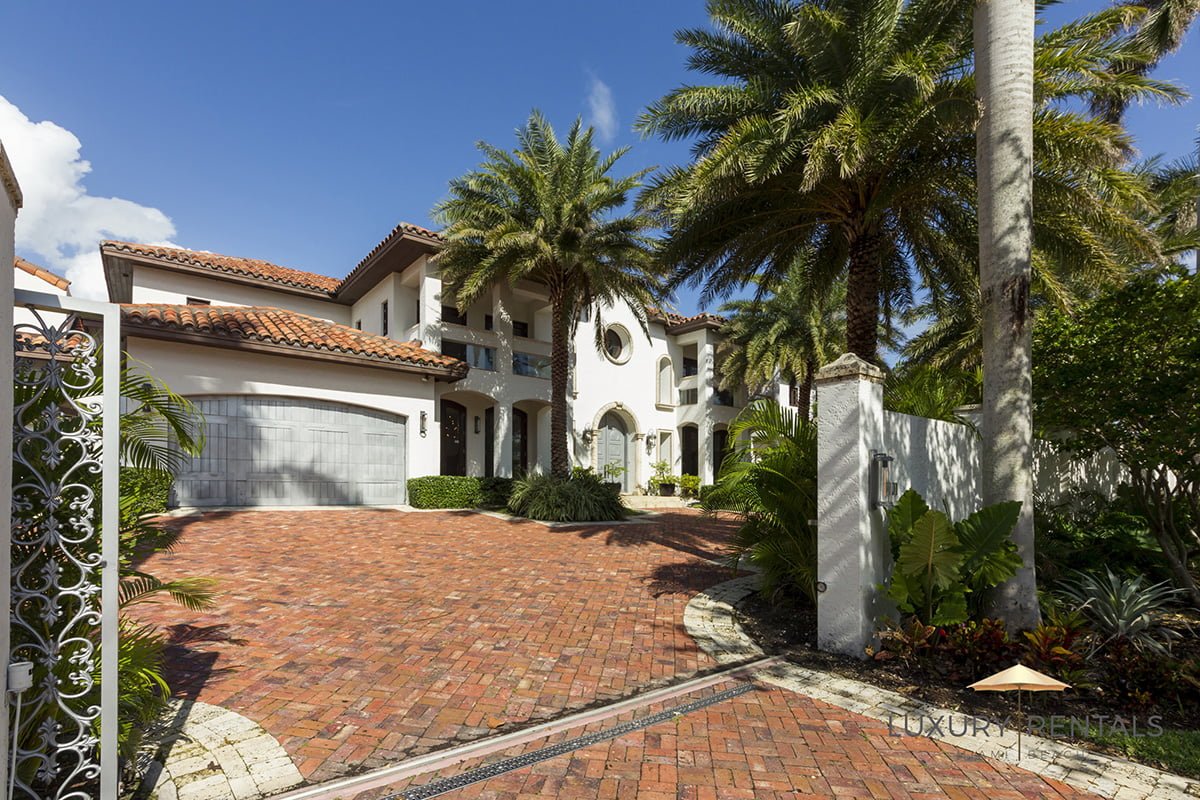 Welcome to the age of luxurious travel to come. Escape offers fantastic holiday villas, outstanding hospitality, and comprehensive guest services.
All the components of a remote paradise are brought together in Villa Monterra under one opulent roof. Simply outstanding! This 10,000+ square foot beachfront house offers luxurious living space. A magnificent 2 bedroom/1 bath detached cottage with 9 bedrooms and 10.5 bathrooms. The best collection of artists and artisans created this unique mansion. The main bedroom of 1000 square feet, gourmet kitchen with 25-foot ceilings, a summer kitchen, a cabana, an extravagant pool, and a Jacuzzi. On your 140-foot dock, park your yacht. 10140 ft² (942 m²).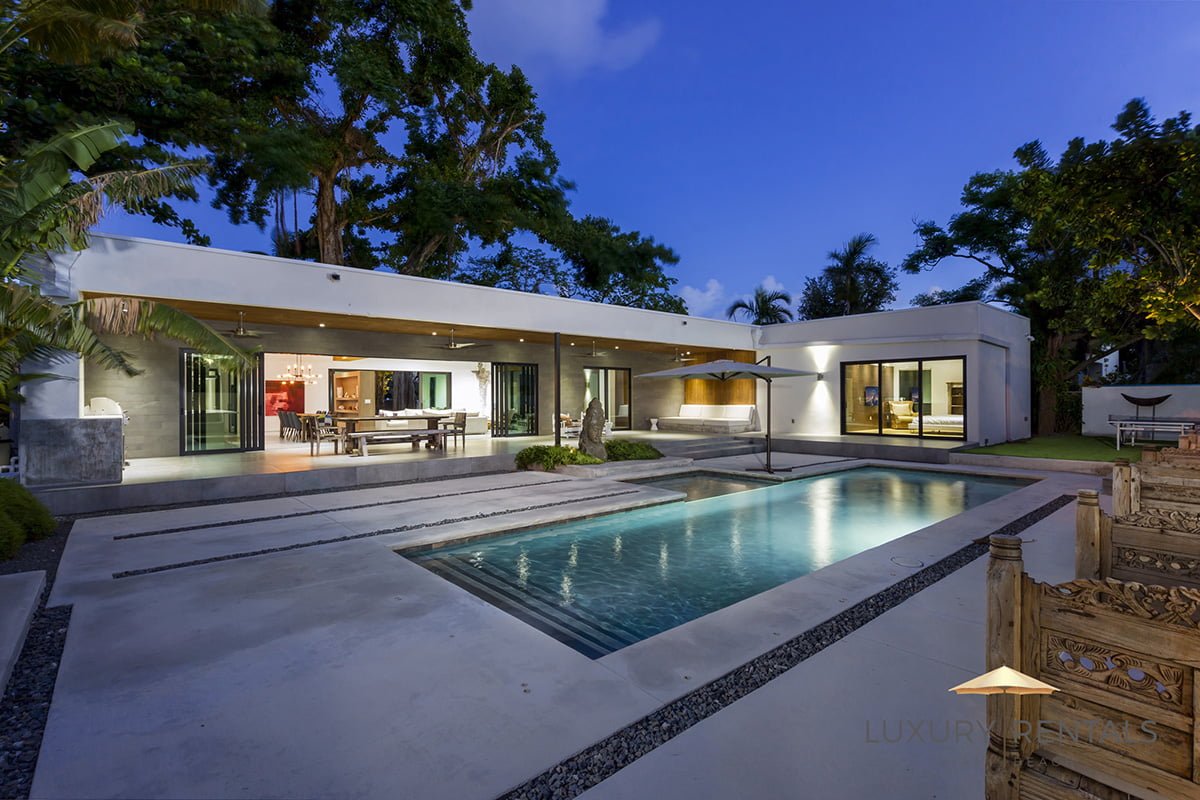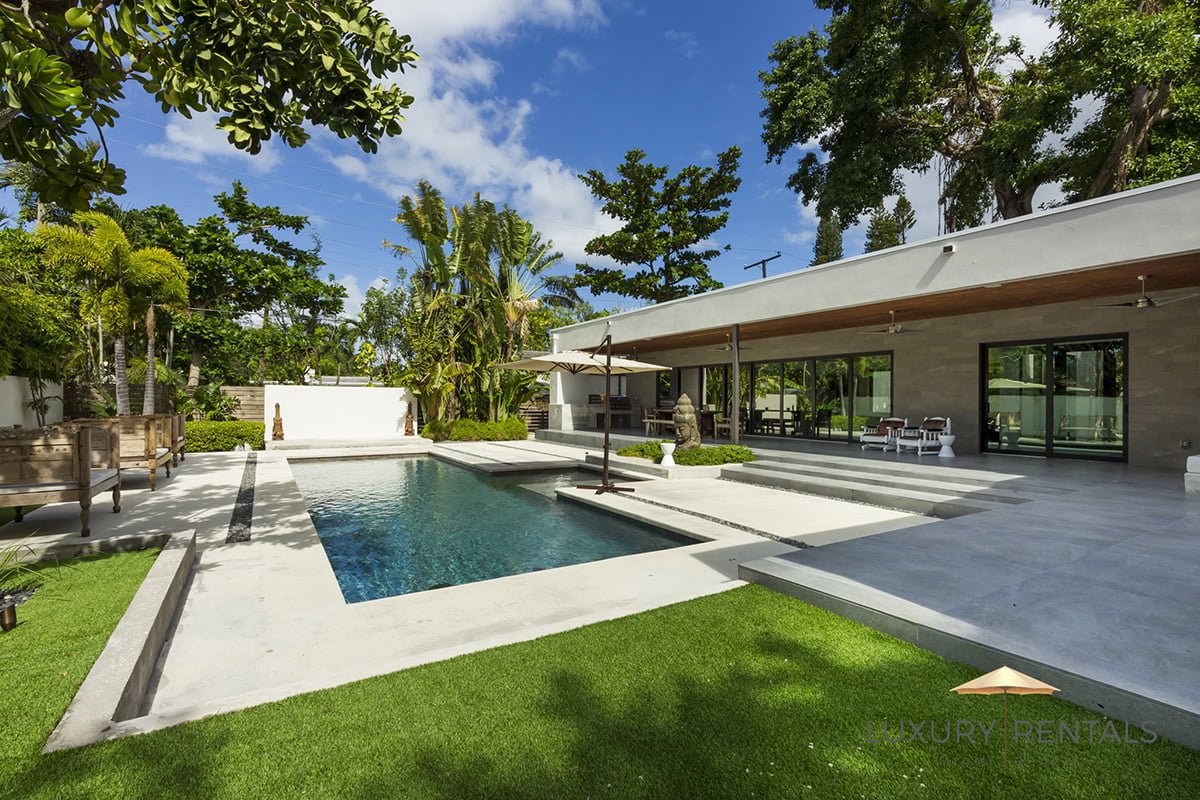 If you need any more services, ask them! They are always there to ensure you get the most outstanding experience Miami offers, from a chef to a boat rental.
Modern bespoke home in the Balinese style with a boardwalk over a floating koi pond! Large master bedroom with a sizable terrace outside. A fantastic outdoor kitchen is ideal for hosting events and blending exotic concoctions by the saltwater pool. Float to the brink and unwind. Transform yourself in a single turn from the American Riviera to the South Pacific in this exquisitely crafted Miami Shores Balinese-style home, which transports the soul while keeping you near the excitement of Miami and South Beach as you can. 4206 ft² (391 m²).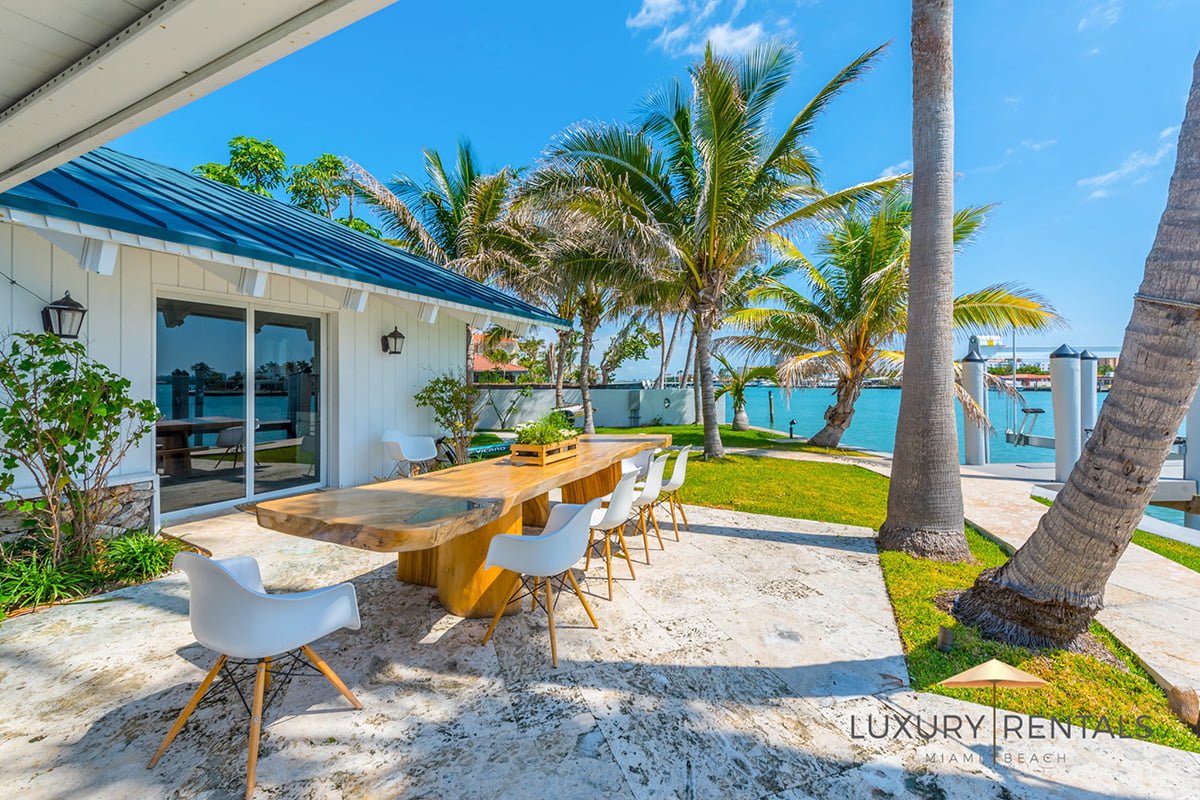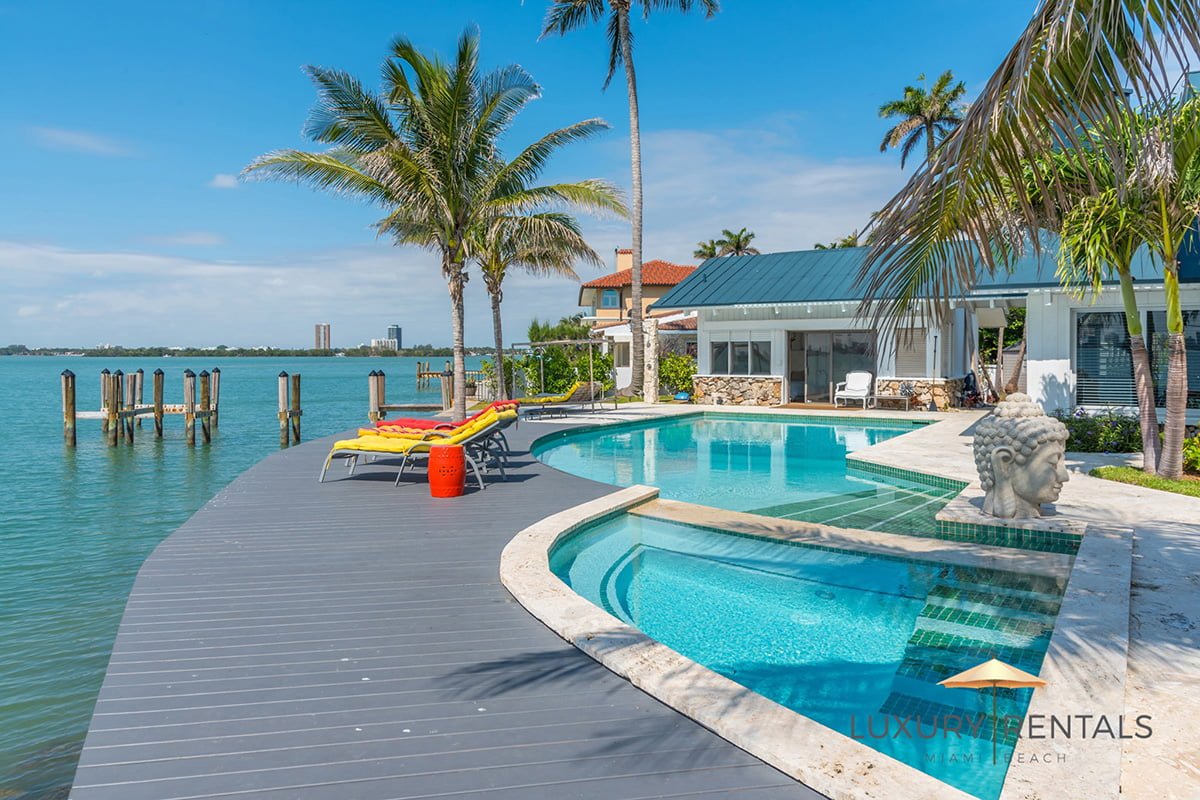 Completely renovated house on one of the nicest bayfront properties in South Florida. Stunning views of the Downtown Miami and Miami Beach skylines, 215 feet of water frontage, and authorized building permits for a large dock with a lift. Ample driveway with a porte-cochere and an electronic gate, spacious great rooms with high vaulted ceilings, a renovated kitchen, impact windows and doors throughout, 4 bedrooms in the main home, and 1 bedroom and 1 bathroom in the separate guesthouse. Exclusive North Bay Island is gated and guarded. 5240 ft² (487 m²).
All of the modern floorings in the house is brand new. Updates to the kitchen, a bar in the outside space, a considerable dock that Fits 180FT boats have sound everywhere, a sizable front yard with fountains, high ceilings, and 270° views of Sunny Isles and downtown Miami.
If you need any more services, ask us! We are here to ensure you get the most excellent experience Miami offers, from a chef to a boat charter!
Booking Request for Singapore
Submit your details below and the Splendid Concierge Team will be in touch.