Singapore, one of the world's tiniest nations, is much more than the sum of its tourist attractions. If you are a travel enthusiast, you will be happy to know Singapore is continually changing, recreating, and redefining itself thanks to the dedicated individuals that work on it. New experiences are produced daily when foodies, explorers, collectors, action seekers, cultural shapers, and socializers come together. And to properly enjoy it, here is the perfect luxury weekend trip to Singapore!
Singapore offers a variety of leisure options that are convenient for everyone, from visiting lively neighborhoods and family-friendly activities to history trails and ultra-luxury hotels, whether you are a nature lover, cultural enthusiast, thrill-seeker, or cocktail connoisseur.
The perfect luxury weekend trip to Singapore
With Singapore luxury tour packages, you may enjoy a luxurious getaway with your loved ones. Singapore, the only island city-state in the world, is known as the Lion City and the Garden City. Singapore packages are in great demand, given the city's popularity among tourists worldwide. Take advantage of the advantages of a trip to Singapore in the future for a memorable experience. For example, after exchanging vows, newlyweds can choose an upscale honeymoon package in Singapore, leaving them with priceless memories of their time together.
Every package may be tailored to the specific needs of tourists during their vacation. For example, you may choose from Singapore cruise packages for a unique vacation, where your quest for adventure will be rewarded.
The following is a list of the top tourist attractions you might consider to make your Singapore trip truly memorable: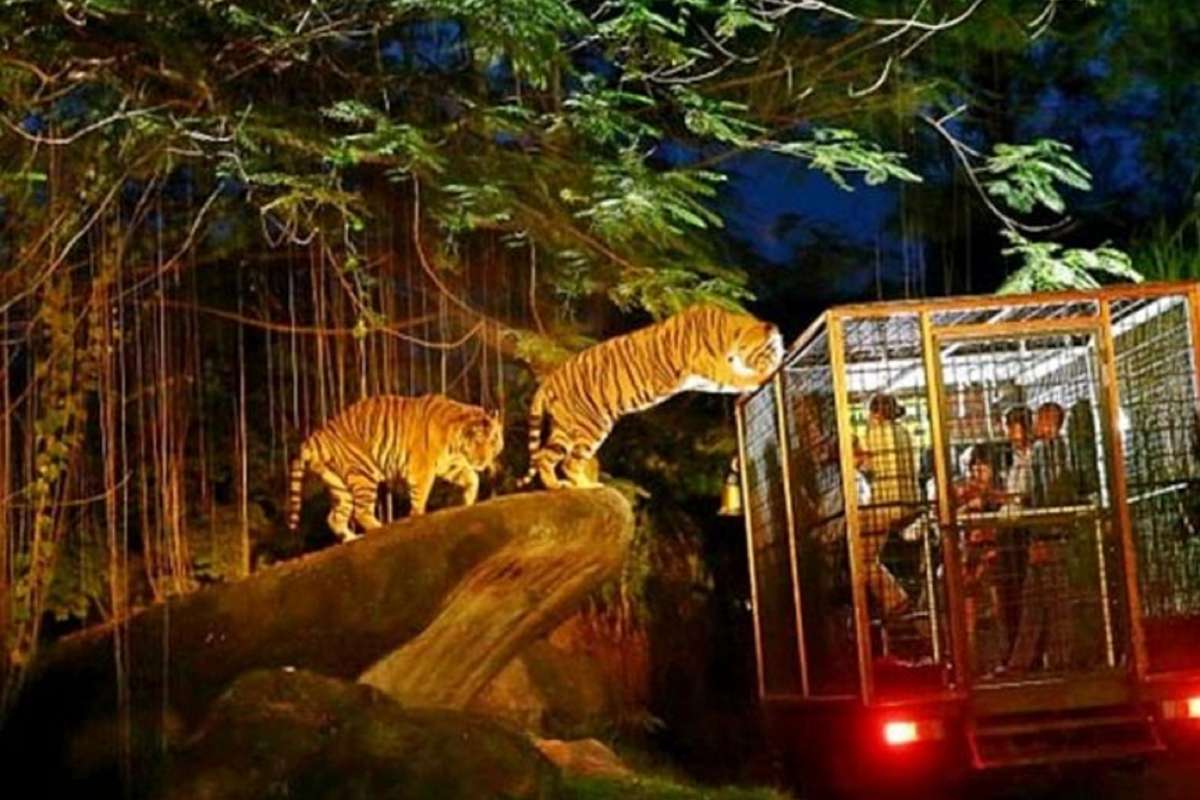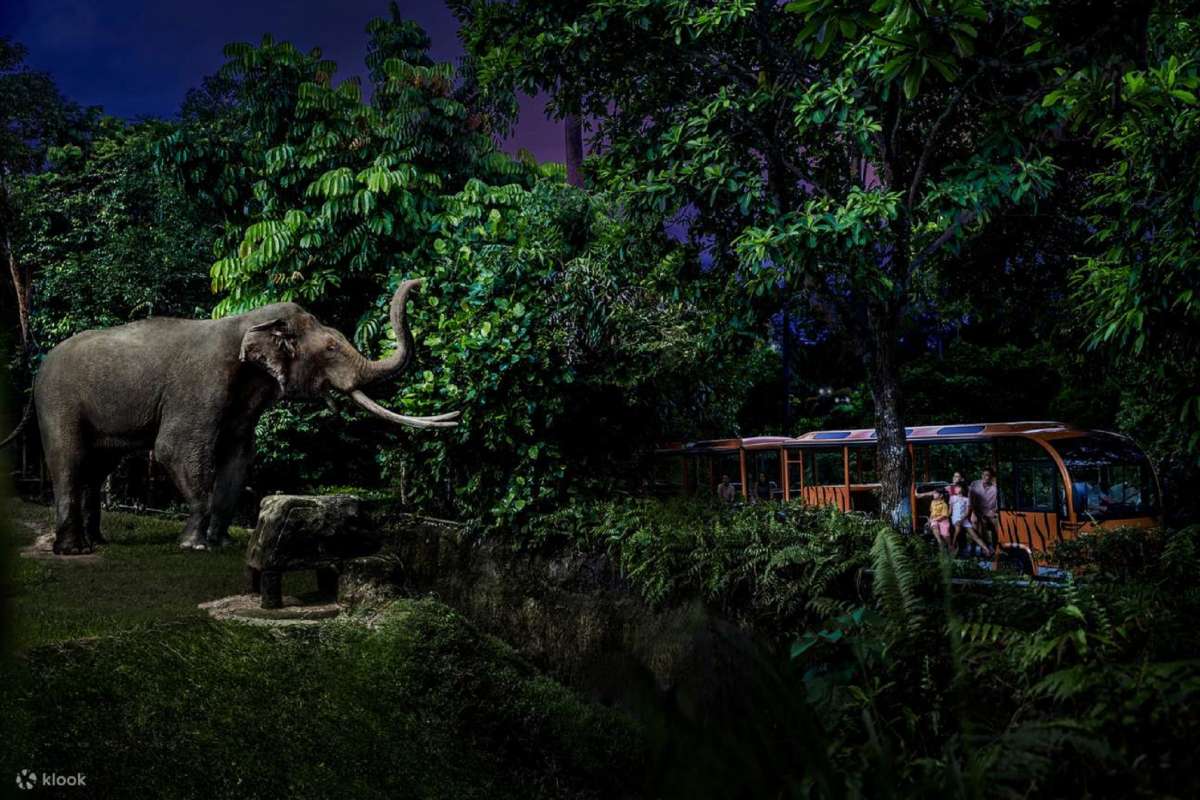 The Night Safari's shutters open as night approaches, luring guests into a world of nocturnal animals and their dimly illuminated homes. The first safari park dedicated to nocturnal wildlife, the Night Safari debuted in 1994 and is situated near the Singapore Zoo. The seven different ecosystems that make up this wildlife park each house a unique assortment of intriguing critters. Once your eyes have adjusted to the darkness, you'll be met by more than 2,500 resident creatures from more than 130 species, many of which are native to the area, including the endangered Asian elephant, Malayan tapir, and Malayan tiger. In addition, 35 hectares of lush jungle are home to the creatures. Friendly animals like deer can walk freely in the park, but ferocious ones like leopards are caged.
A safari adventure tour is ideal for spending a night in the wild. With a knowledgeable guide, you and your traveling companions may go on a cozy buggy and walking tour. Ask your burning questions about our wildlife or hear insider tales about our creatures.
The Night Safari has now been upgraded to offer you other wildlife encounters. The park is still open, and we're giving local Wild Pass holders an extension.
Thus, a night safari in Singapore is genuinely worth undertaking, mainly if you are adventurous. But, of course, you must take advantage of all the excitement.
A luxury catamaran cruise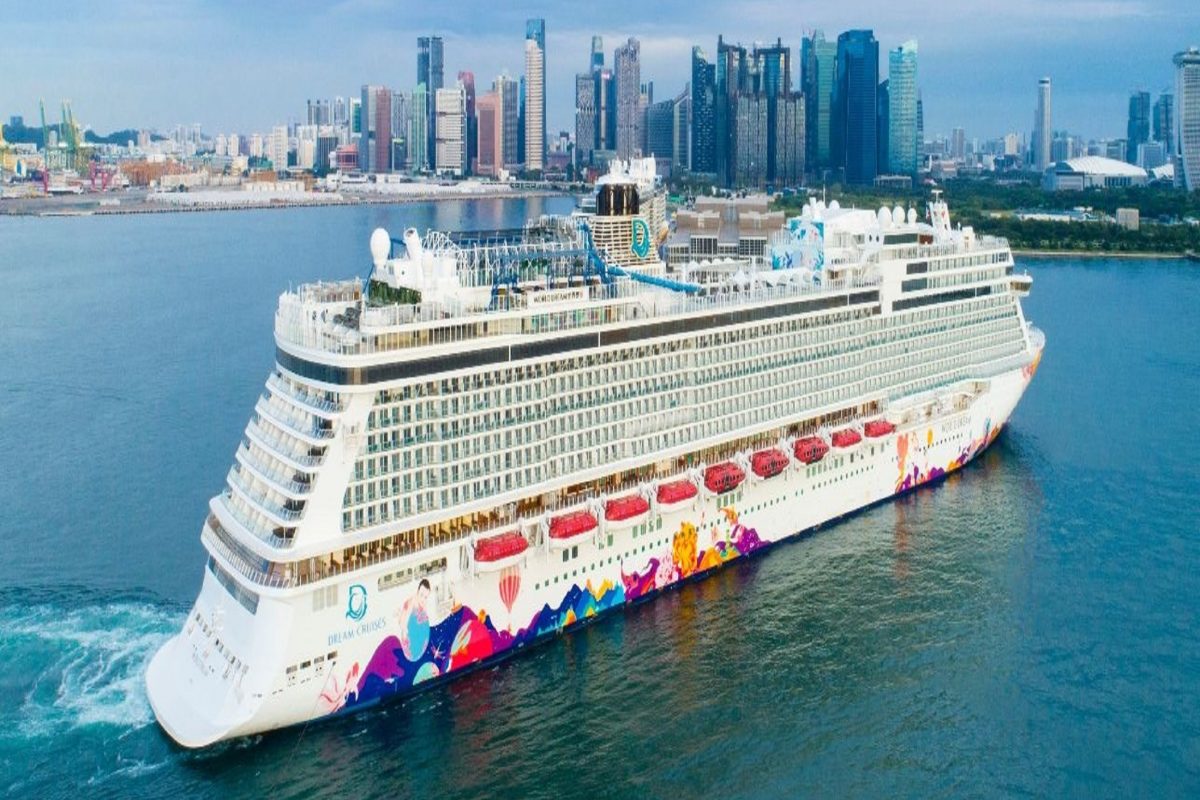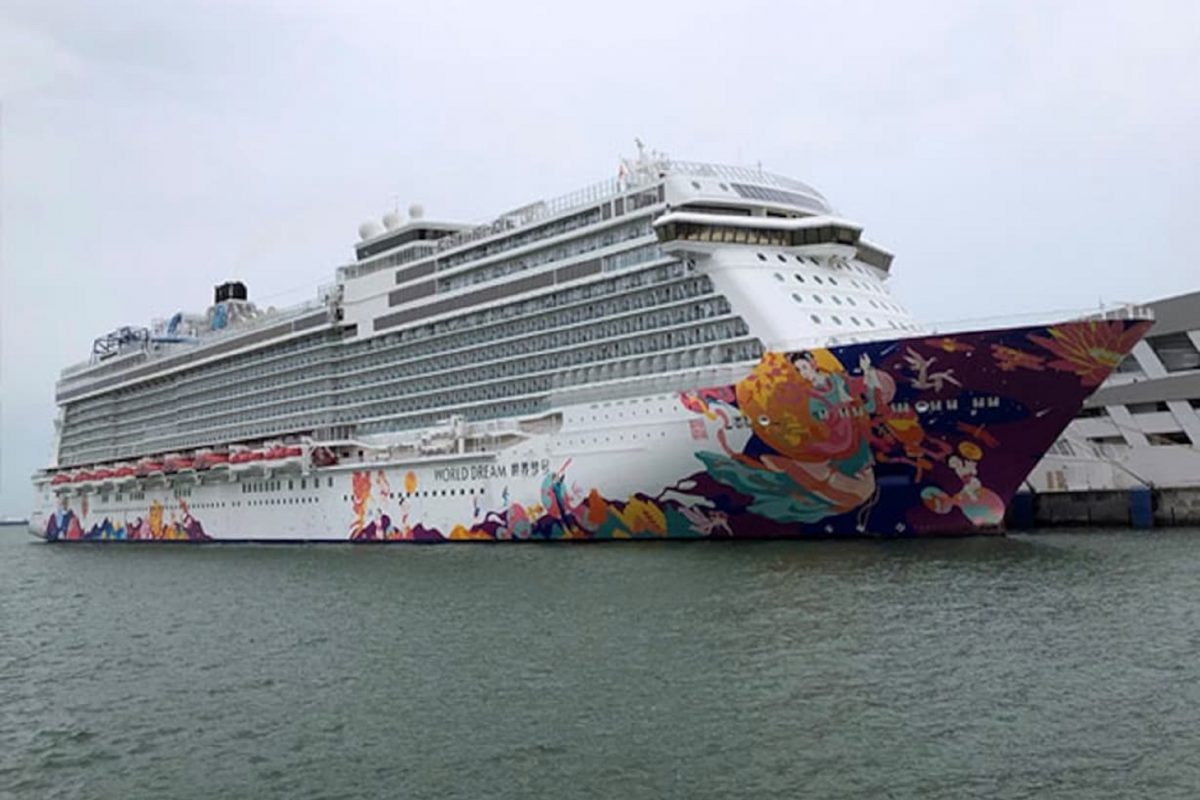 On a sunset sailing trip, you may avoid the crowd on shore and see Singapore at its most beautiful time of day. This trip offers a unique perspective of the contemporary metropolis from the sea. It includes free-flowing soft drinks and nibbles, making it a romantic experience that is perfect for couples. Onboard, alcoholic beverages can be purchased.
See Singapore from a new angle while on the sea. Sail to remote islands where few people have ever gone before. Snacks and unlimited soft drinks are available all during the trip. The most magnificent time of day to view the sea is sunset.
Private Yacht dining in Singapore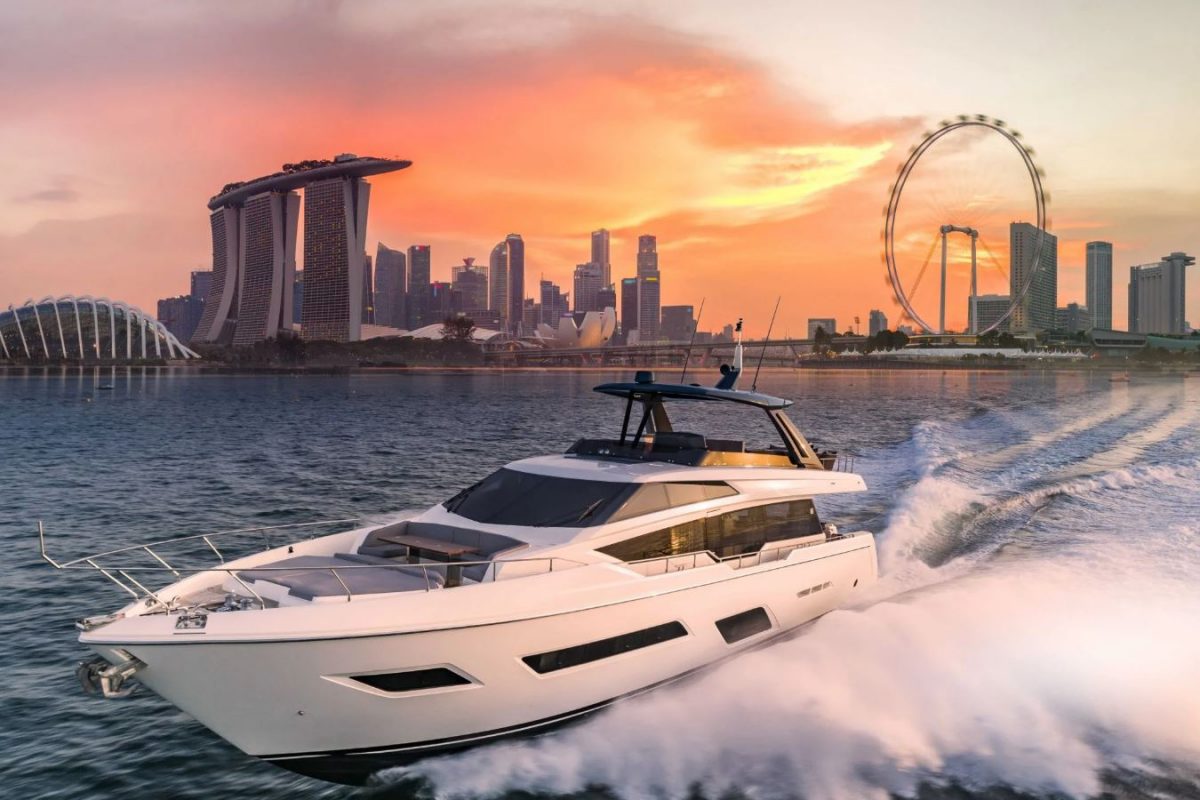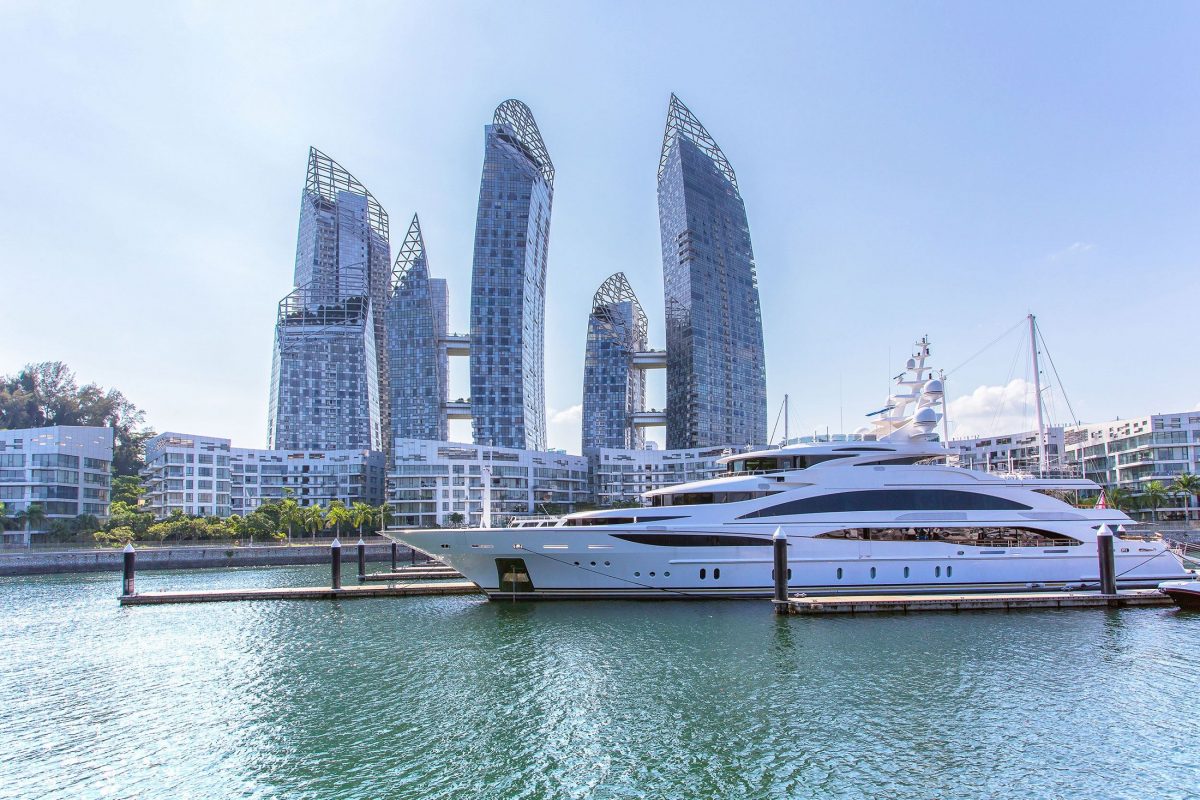 One of the most luxurious experiences one may have in life is dining aboard a yacht. This is another great option for the perfect luxury weekend trip to Singapore! Many people want to relive their yacht dinner cruise experiences, and hiring a private chef is one way they might achieve so. You can avail of one of the finest catering services through a skilled chef.
Some of the best yacht dining in Singapore may assist you in hosting your private boat meal. With the private dining option, hosting a birthday party or a fine dining event aboard a boat is complete.
A day at the Sentosa island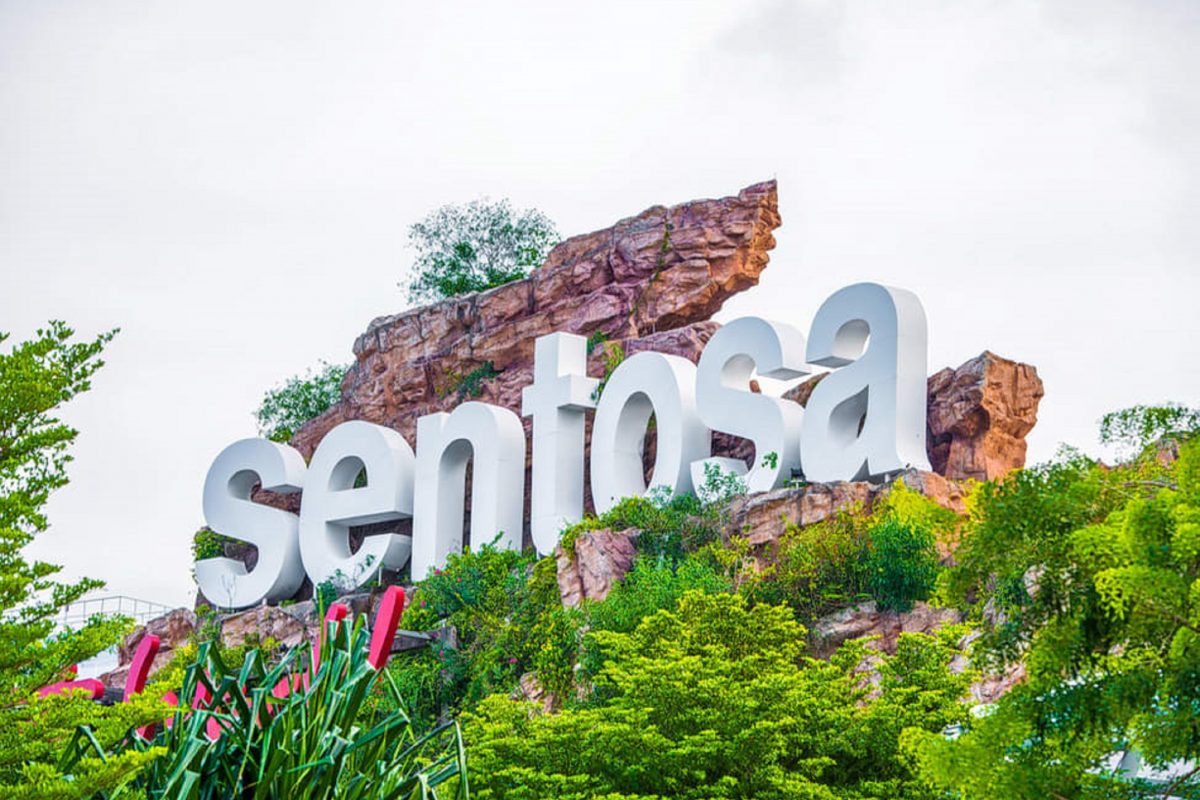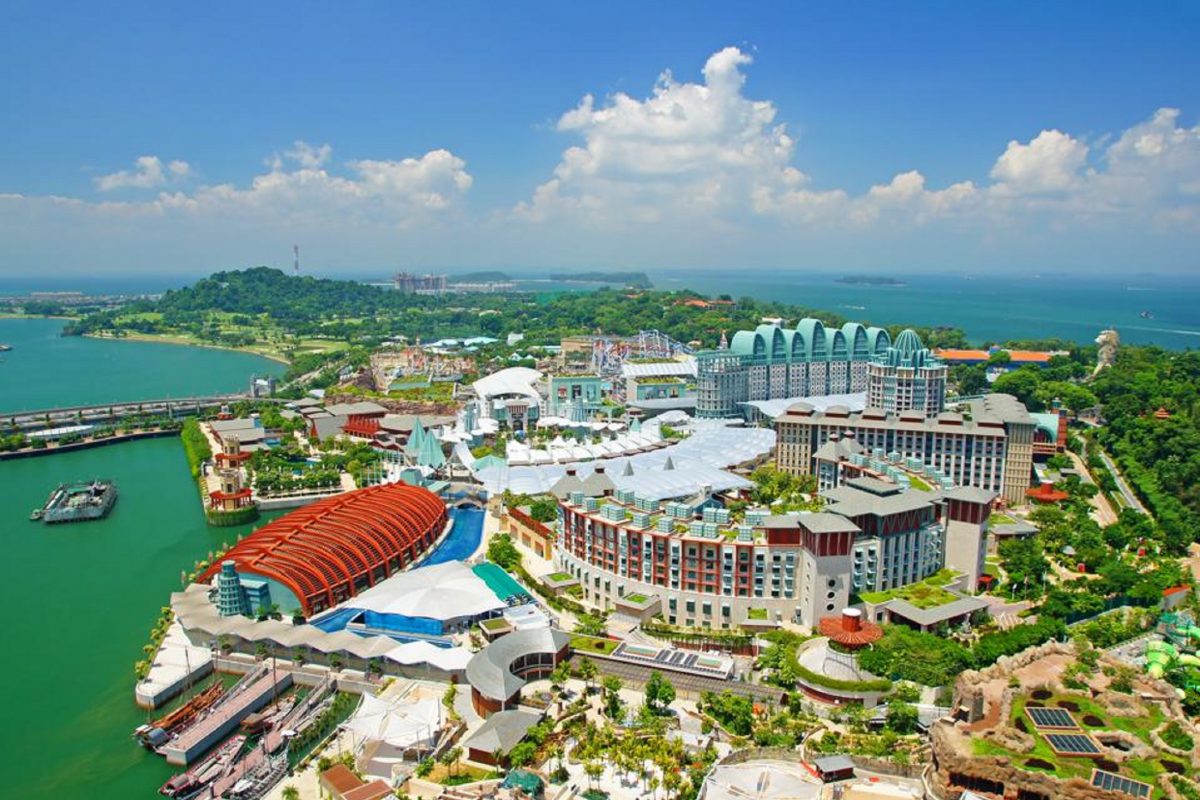 The famous Sentosa island is located immediately south of Singapore's southern shore. It was once a British military stronghold before being known as Sentosa. After the Japanese occupation of Singapore during World War II, the island was given the new name Sentosa, which means "peace." Sentosa has developed into a well-liked island resort throughout its extraordinary history.
It is best renowned for its tropical beaches, five-star hotels, amusement parks, golf courses, and shopping. Sentosa is the place to go if you're seeking an adrenaline rush or a day of daring adventure, even though it's not entirely authentic. Even if you're not stationed on the island, you can still easily reach all the attractions if you opt to stay in Sentosa.
50 years later, there is more to discover and learn at the Sentosa island. In Sentosa, there's always something new to learn, whether in 1972 or 2022. This is another great option for the perfect luxury weekend trip to Singapore! So join the Golden Jubilee festivities to honor the numerous essential and minor discoveries that have already been made and the numerous others that will still be discovered.
Enjoy the great ambiance of China Town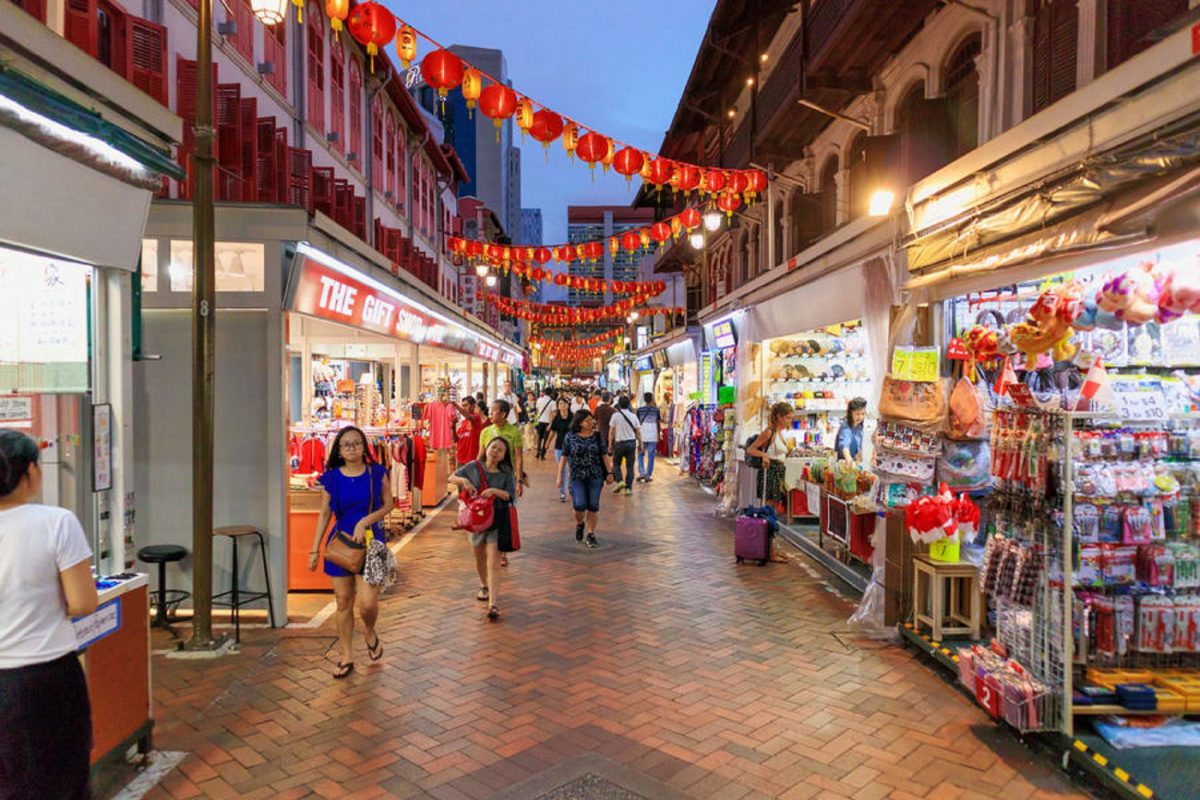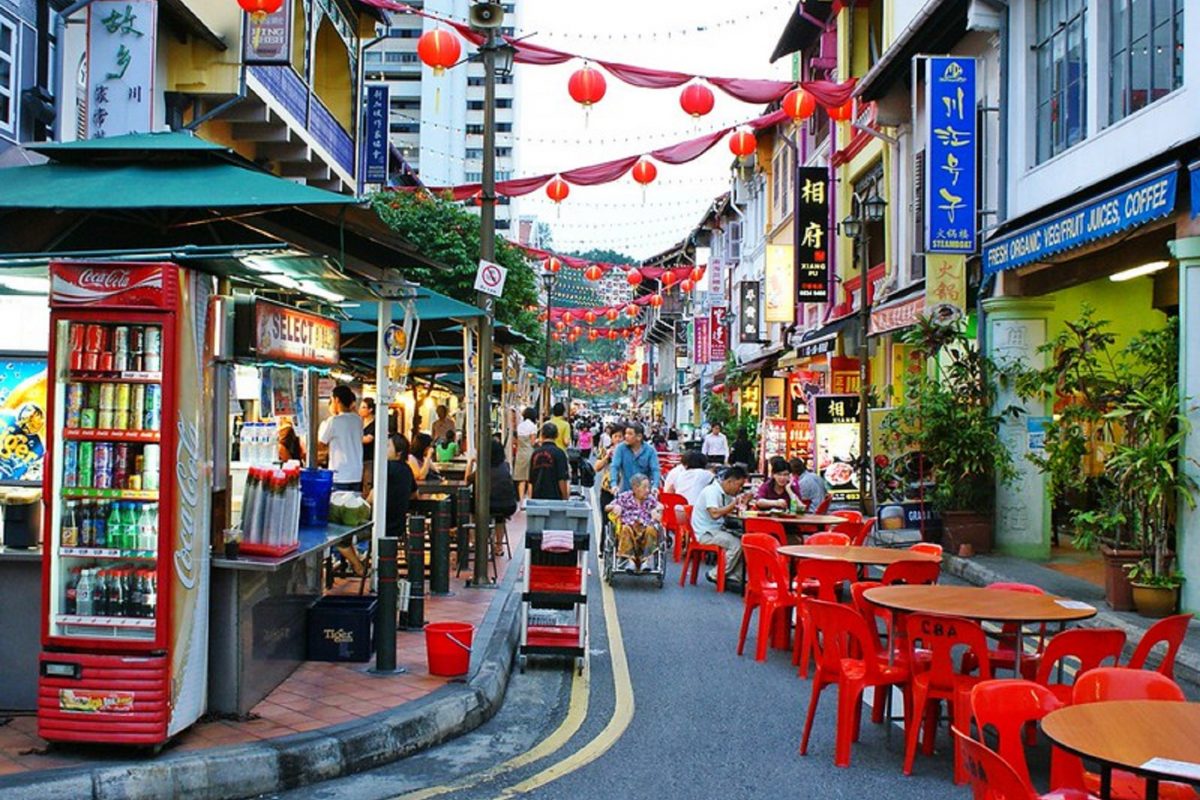 When considering a luxury weekend in Singapore, you need to make sure that spending at least half a day here is worthwhile in Chinatown Singapore. So much of it is due to the cultural splendors, cool lifestyle spots, and historic places of worship that can be found here, in addition to serving as an ethnic neighborhood for early Chinese immigrants in Singapore.
Over the years, Chinatown has become the nation's largest heritage district, home to an exciting mix of cool hangouts, priceless cultural artifacts, and stunning buildings. Family-run shops and teahouses coexist alongside boutique hotels, stylish restaurants, and busy pubs, giving this unique area of town a contemporary feel. The five districts that makeup today's Chinatown are Telok Ayer, Bukit Pasoh, Tanjong Pagar, Kreta Ayer, and Ann Siang Hill. These districts were designated as conservation zones by the Urban Redevelopment Board in 1989, and they have, over time, developed their own distinct identities.
If you want assistance, stop by the Chinatown Visitor Center. Obtain advice and suggestions to help you organize your schedule, buy tickets for excursions and sights, reserve lodging, and buy locally-made souvenirs.
Sunday Brunch at The Hotel Fullerton Bay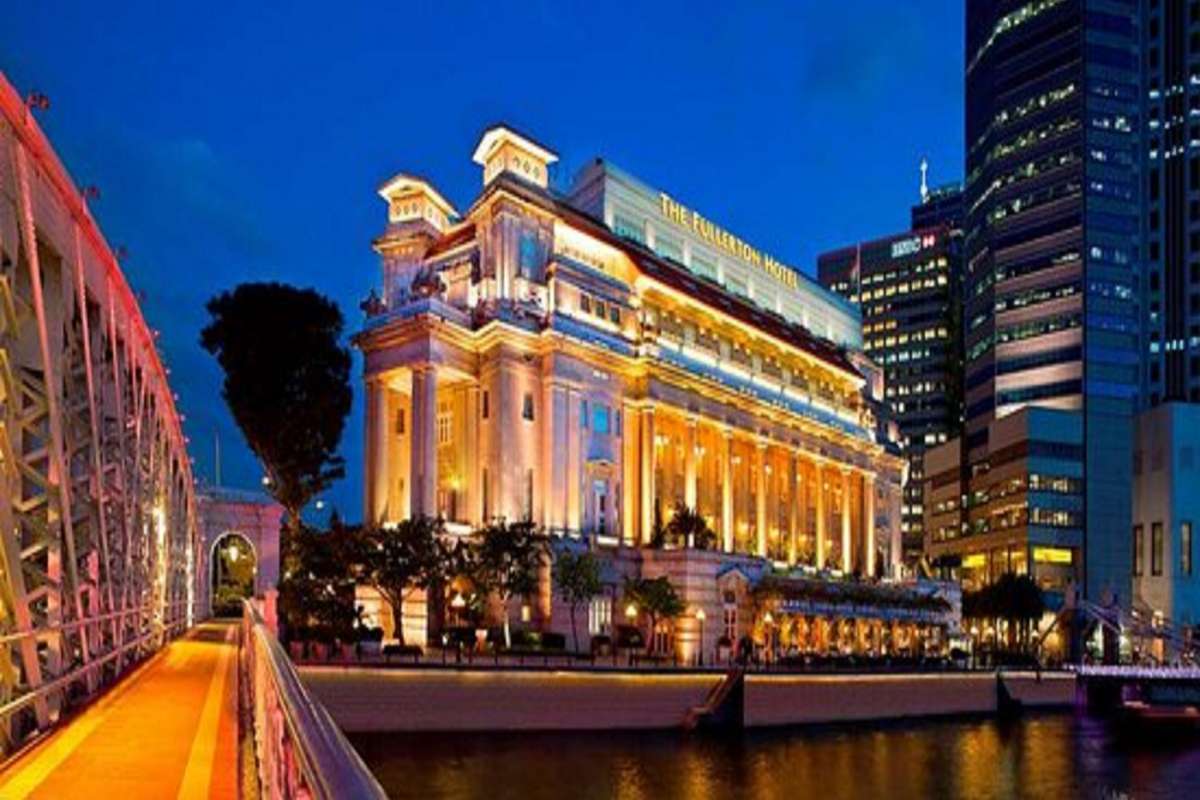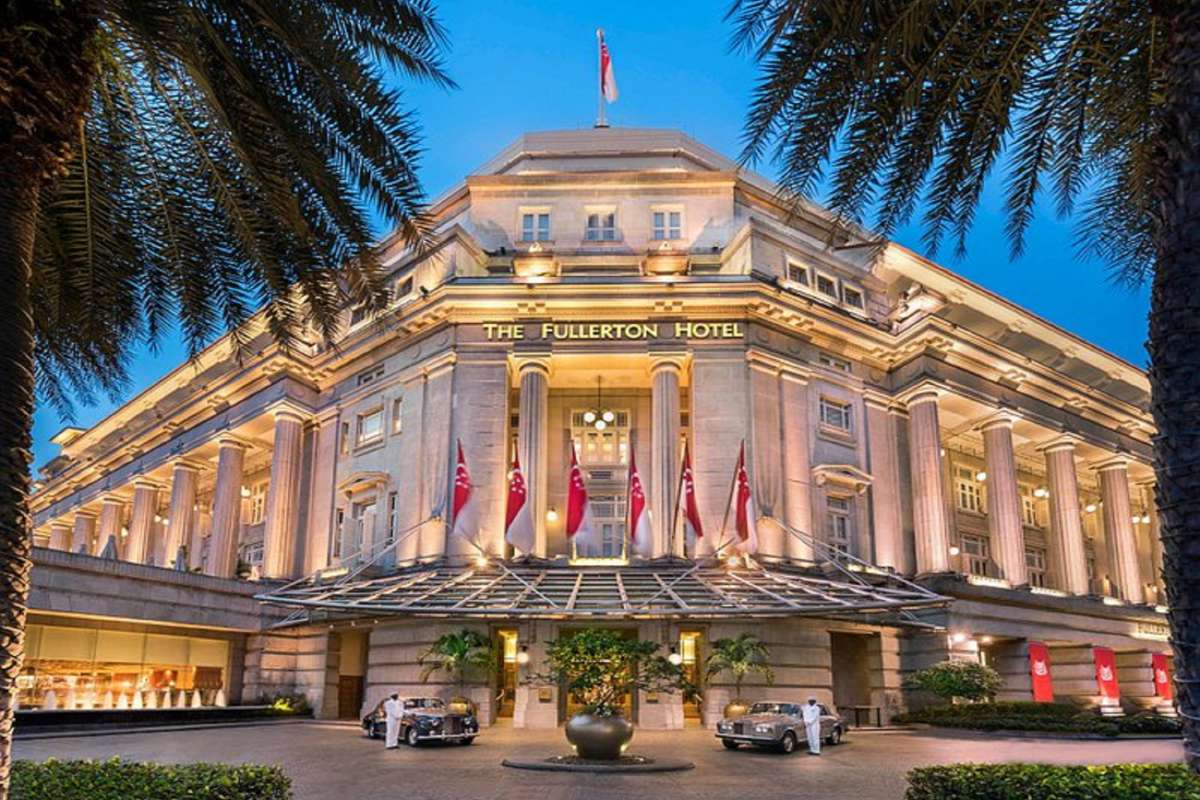 The Fullerton Bay Hotel Singapore shimmers among the Marina Bay beachfront with its avant-garde glass exterior lit by the sun. Visitors arrive at the hotel, constructed above water, from the famed 1933 Clifford Pier, where Andre Fu's stunning interiors greet them. Comfortably elegant lodgings combine natural colors, leather, chrome, and rosewood latticed screens to significant effect. A beautiful rooftop pool is among the leisure amenities, and eating options include La Brasserie, the rooftop bar The Landing Point, and the opulent, heritage-inspired Clifford Pier restaurant. The most incredible Sunday brunch in town is provided there, with delectable dim sum classics served on vintage dim sum trolleys combined with distinctly regional tastes.
The Fullerton Bay Hotel is a stylish, contemporary hotel that honors a bygone age. The 100-room waterfront treasure, exquisitely furnished in a modern, cosmopolitan design, is a magnificent addition to Singapore's bustling historic sector.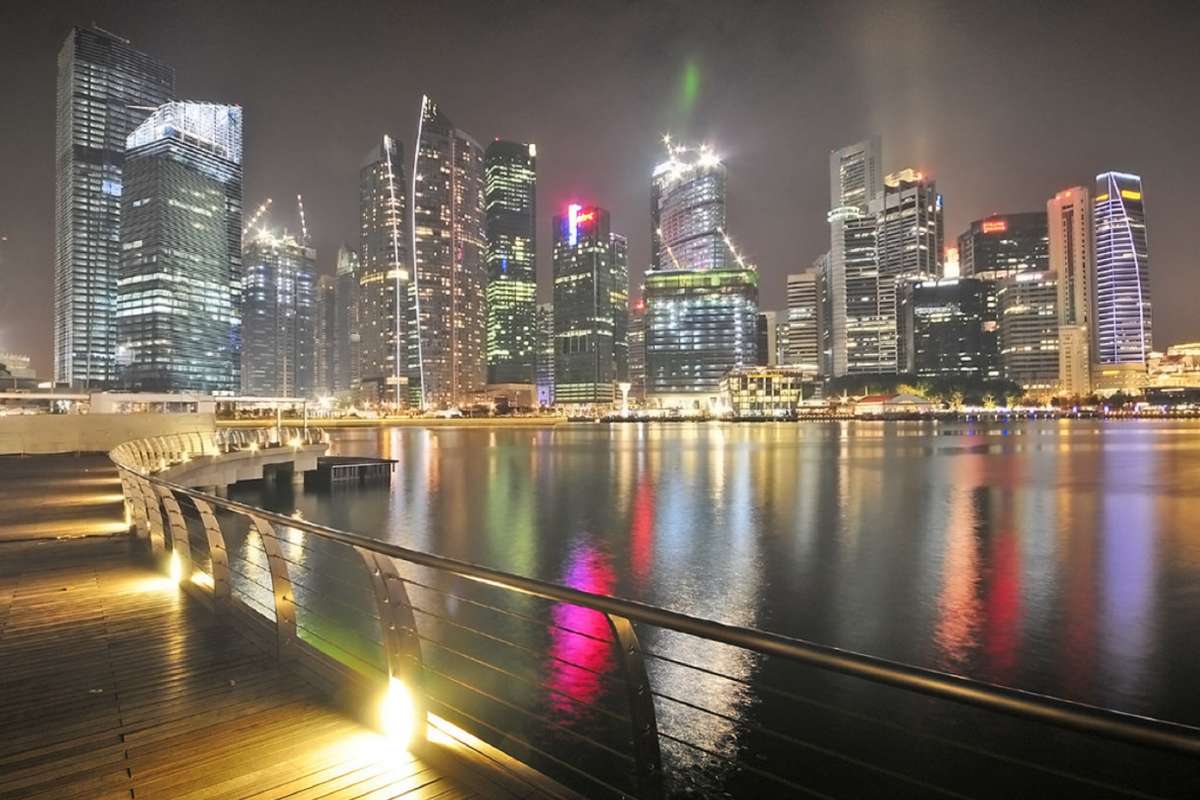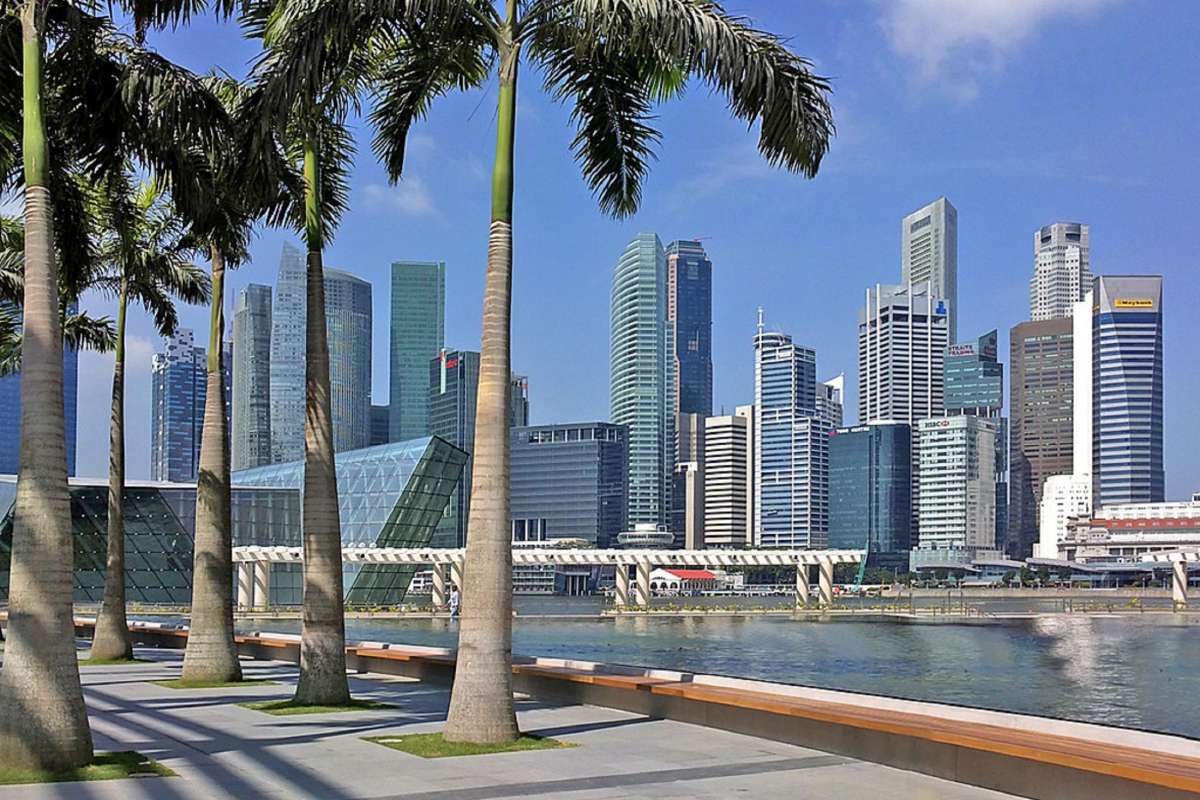 A luxurious contemporary lifestyle. Marina Bay embodies everything contemporary and highly fashionable, from chic eating establishments to thrilling recreational areas. Your senses will be overloaded if you visit Singapore's renowned Marina Bay, which serves as the city state's de facto core. When you visit Marina Bay today, you would think you are on dry land. Still, the neighborhood is one of several that Singapore has developed due to its enormous land reclamation projects. The area's most prominent landmark is the Marina Bay Sands complex, although there are numerous other attractions, including the Art Science Museum and the Merlion. The picturesque waterfront promenade, adorned with beautiful sculptures, is a center of social activity. You could see kite fliers, dragon boat races, and musical concerts here. In addition, a breathtaking light show that takes place every night lights the ocean and various well-known Marina Bay structures.
Visit the National Gallery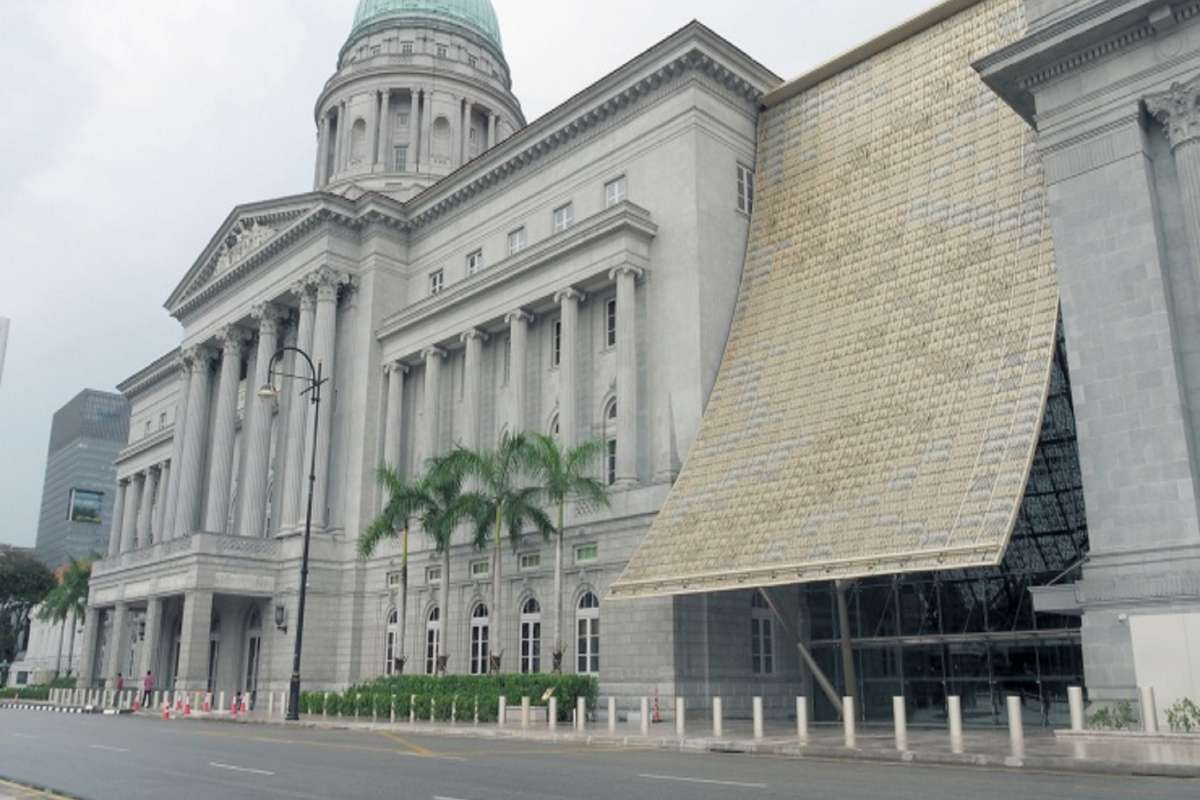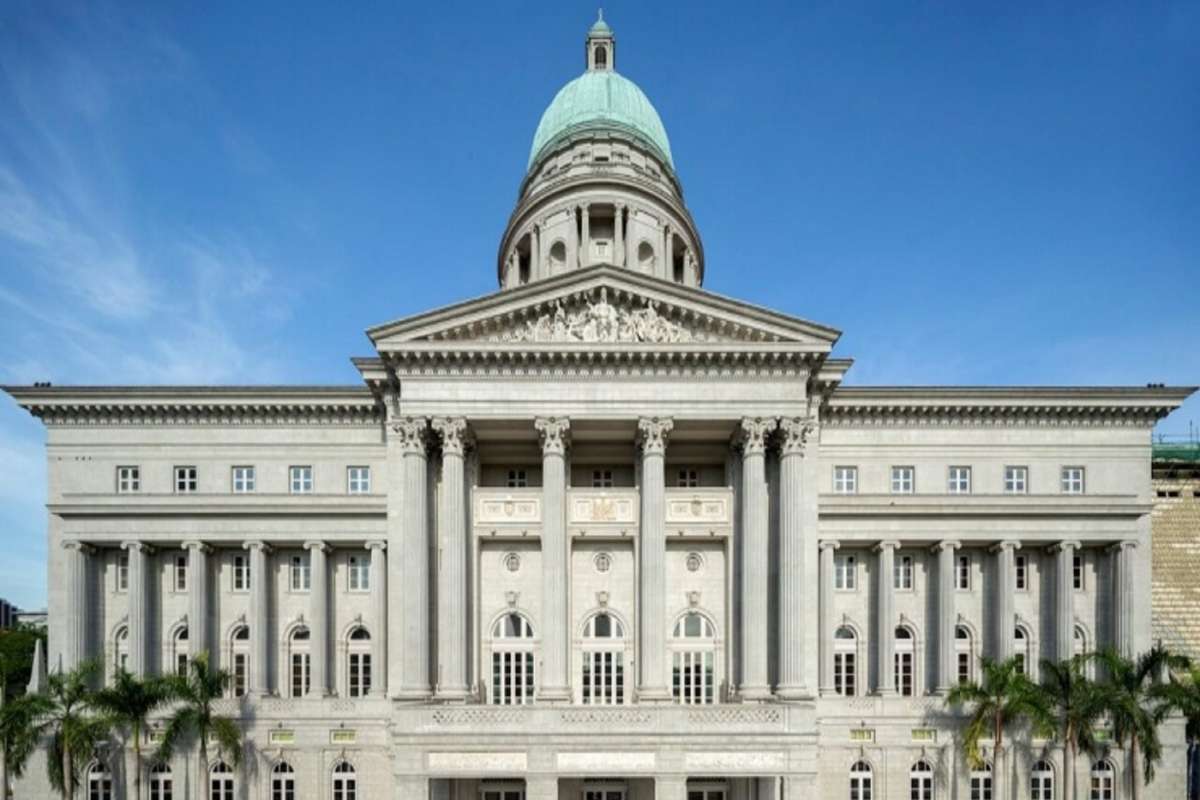 On the island, there is always some sort of celebration, whether it is the joyous Chinese New Year festival or the sound of Formula 1 vehicles. Check out the best events and festivals from January to December in Singapore. You can easily participate in all the excitement of all festivals.
If you are an art enthusiast, you must visit the National Gallery of Singapore. It is a beautiful visual arts institution that houses the most extensive collection of Southeast Asian art in the world and many other treasures. It is the most recent diamond in Singapore's art crown. The Gallery is housed in City Hall and the old Supreme Court, two landmark structures that have significantly impacted Singapore's history and are aptly situated in the Civic District. The utmost care was taken to guarantee that preservation standards for these two national treasures were respected even while they underwent a renovation to become cutting-edge public museums. The Gallery is a must-visit location in Singapore because it is committed to curating a collection that offers insights into the area's distinctive art, tradition, and history.
Since the all-suite Raffles Singapore initially opened more than 130 years ago, tourists worldwide have been praising Singapore. This iconic Raffles Hotels resort and colonial-era building represent unmatched service and a bygone era's charm. The 103 warms, welcoming guest rooms are designed with vintage furniture, ceiling fans, Oriental carpets, and teakwood flooring; 12 themed "Personality Suites" are furnished with artifacts of the famous people who have been there. In addition, more than 10 restaurants and bars, including Long Bar, the originator of the Singapore Sling, and the Lobby Lounge for English Afternoon Tea, cater to every gourmet whim. In 2019, The Raffles reopened following significant renovations.
Stay at the Hotel Raffles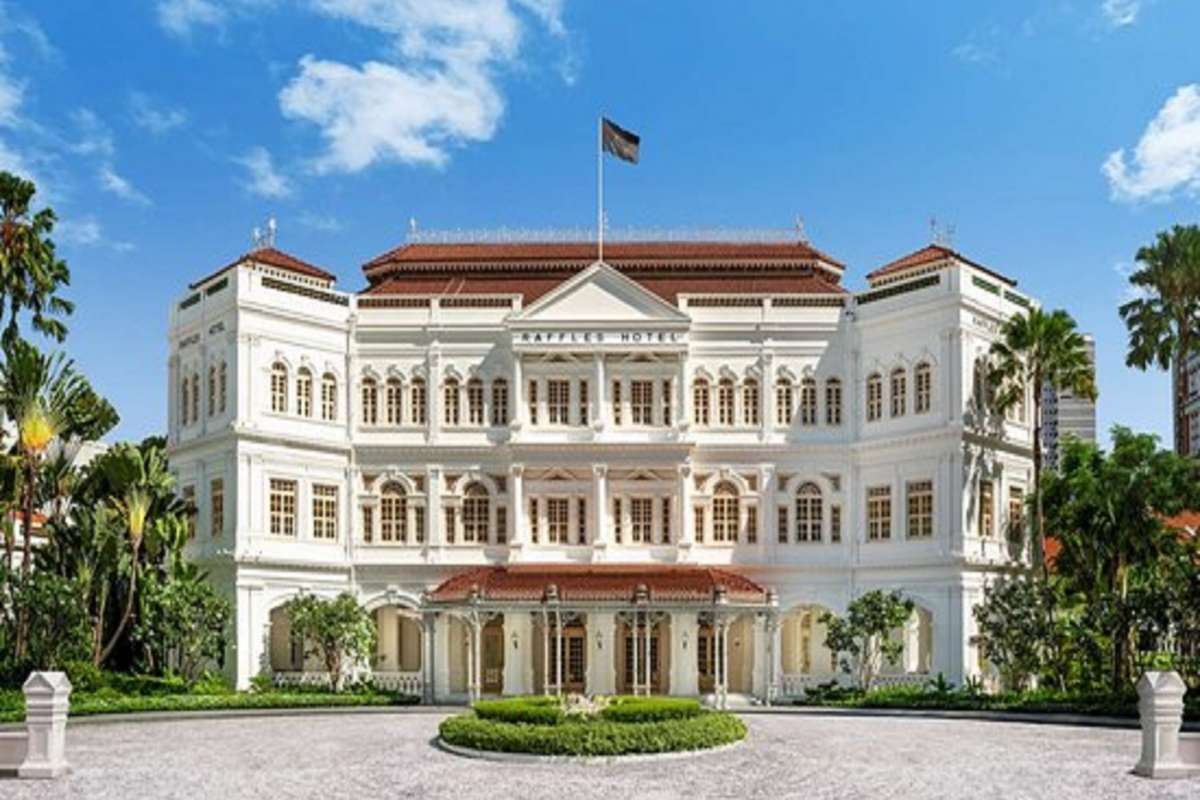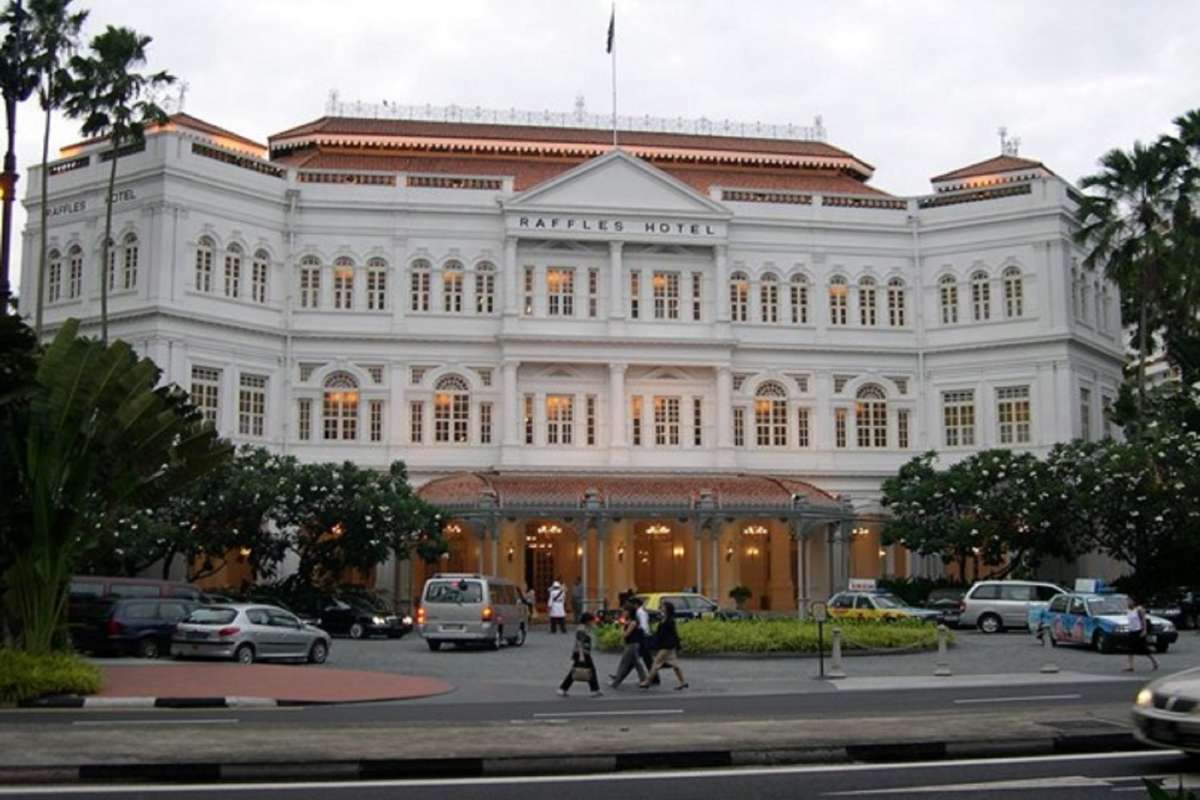 The Gallery is a must-visit location in Singapore because it is committed to creating a collection that will offer insights into the area's distinctive art, tradition, and history. It is one of the largest venues for visual arts in the area and the largest in Singapore at 64,000 square meters.
To conclude, if you undertake any of those mentioned above to do things listed above, you will have the perfect luxury weekend trip to Singapore!
Booking Request for Singapore
Submit your details below and the Splendid Concierge Team will be in touch.