You could be traveling to London soon, whether for London Fashion Week, the holidays, or a summer vacation. And you could eventually feel like shopping.
Suppose you are familiar with the great city of London. In that case, you will know that it is, in addition to being a significant global center for fashion, London is home to some of the most coveted luxury shopping centers and department shops. The best place to shop for luxury goods is in London. As a significant fashion hub, the city is teeming with chic stores selling everything from exquisite delicacies to sparkling jewelry. There are many beautiful locations in London for an afternoon of shopping, from department stores to lanes packed with luxury retailers. These opulent retail malls are frequently covered with marble and filled with unique items made by fashion companies like Chanel, Christian Dior, Givenchy, and many more.
Here are the main upscale shopping destinations where you may spend lavishly and shop till you drop. But before going into the exclusive shopping places in London, let us check what you need to do before you start.
What to do before you begin to indulge in luxury shopping in London?
There are so many options, so many people walking, and so little time to buy in London is the most significant problem. FOMO may become so overwhelming that it negatively affects your attitude and the enjoyment of being here.
Our first piece of advice is to pace yourself and create a strategy. Make it your focus for at least half a day by selecting an area and a category (apparel, fragrance, home goods). If you attempt to whirl around town doing everything, you'll be less content and less effective.
Our second piece of advice is to stop by the U.K.-based flagship stores of your favorite designers. There is an endless list of renowned designers in London, like Alexander McQueen, Erdem, Roksanda, Emilia Wickstead, Nicholas Kirkwood, JW Anderson, Christopher Kane, and lots more.
Start shopping at the local landmarks, then investigate new neighborhoods
You'll be attracted to particular shopping areas in the city depending on your preferences and financial situation. This list is for you if you're seeking luxury, women's clothing and accessories, whimsy, cutting-edge retail formats, and exceptional service. Of course, you'll adore famous shopping areas, and we've highlighted some of our favorite stores there.
The iconic London Shopping Centers you must take advantage of now
After completing them, you should go to the Royal Exchange in London's financial center (locals refer to this city area as "The City") to further confuse matters. Additionally, there are Leadenhall Market, Shoreditch, SoHo, Bloomsbury, Marylebone, Notting Hill, and Covent Garden (for Aime London, among other fabulous boutiques on Red Church Street). King's Cross Coal Drops Yard is also beginning to have a sufficient number of intriguing retail establishments to investigate. Savile Row is necessary if you are with a guy shopper (he might also want to hit Park Lane, where all of the supercar showrooms can be found).
If you are fond of vintage shopping, London is the ideal city to visit. But there is plenty to shop for in the glorious city of London.
Bond Street and New Bond Street in Mayfair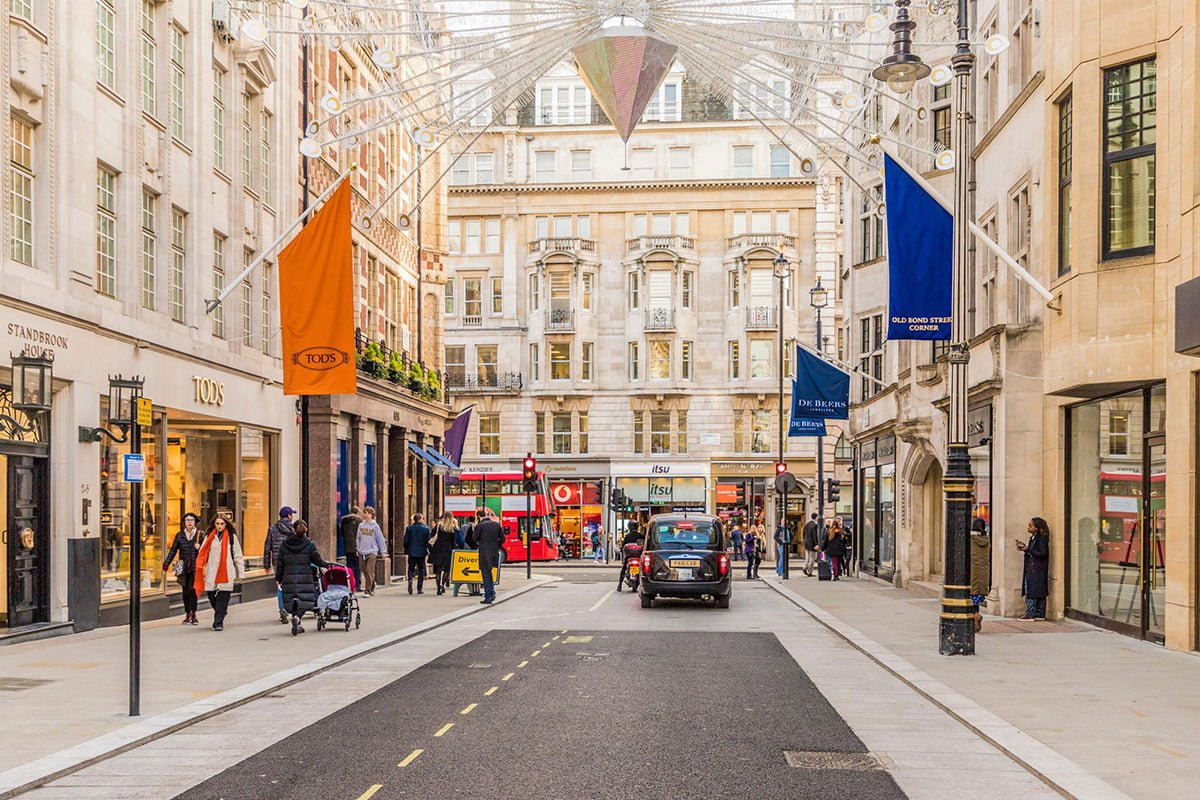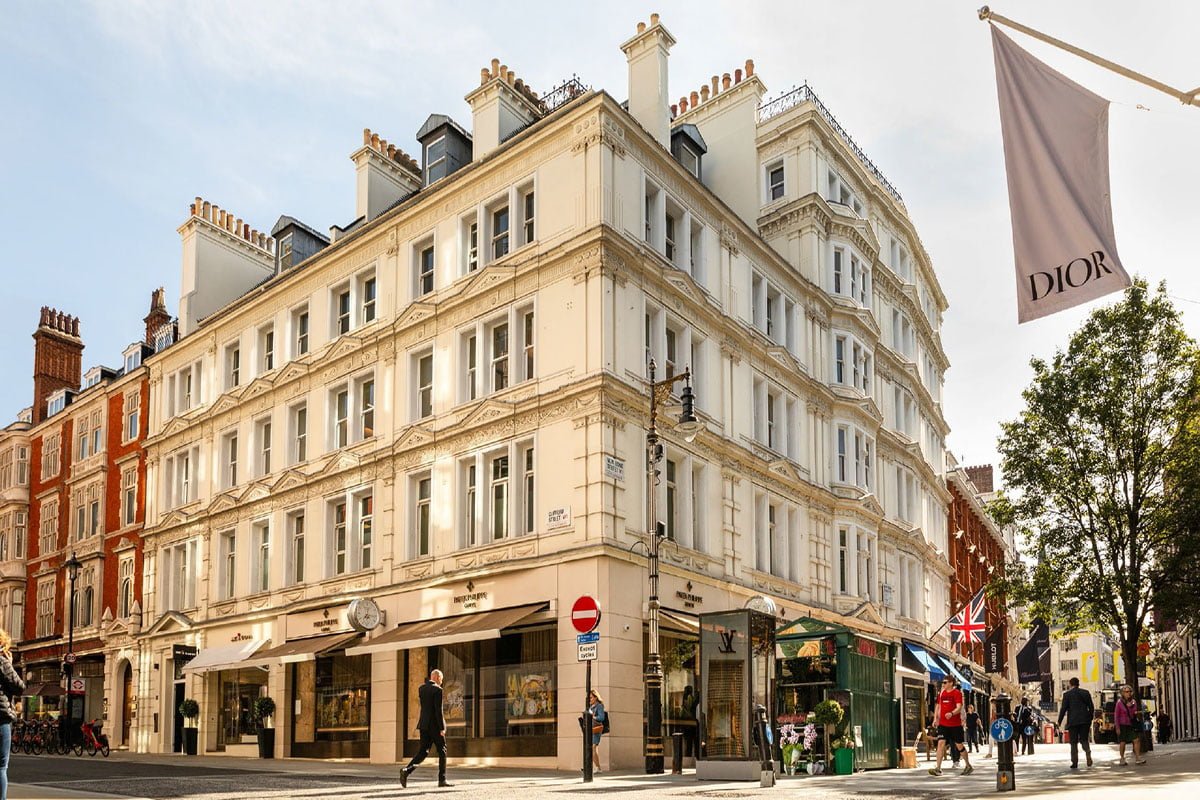 London's premier luxury shopping district is on Bond Street and New Bond Street. Burberry, Chanel, Dior, Alexander McQueen, Valentino, Gucci, Louis Vuitton, Fendi, Ermenegildo Zegna, and Longchamp are among the brands you may discover. Amongst others.
In April 2019, Loewe made a street comeback with a brand-new flagship. Later the same year, a new Celine store also opened. The renowned Winston Churchill and Franklin Delano Roosevelt sculptures are among the district's appealing features. People occasionally inquire about which side of this monument a specific shop is located.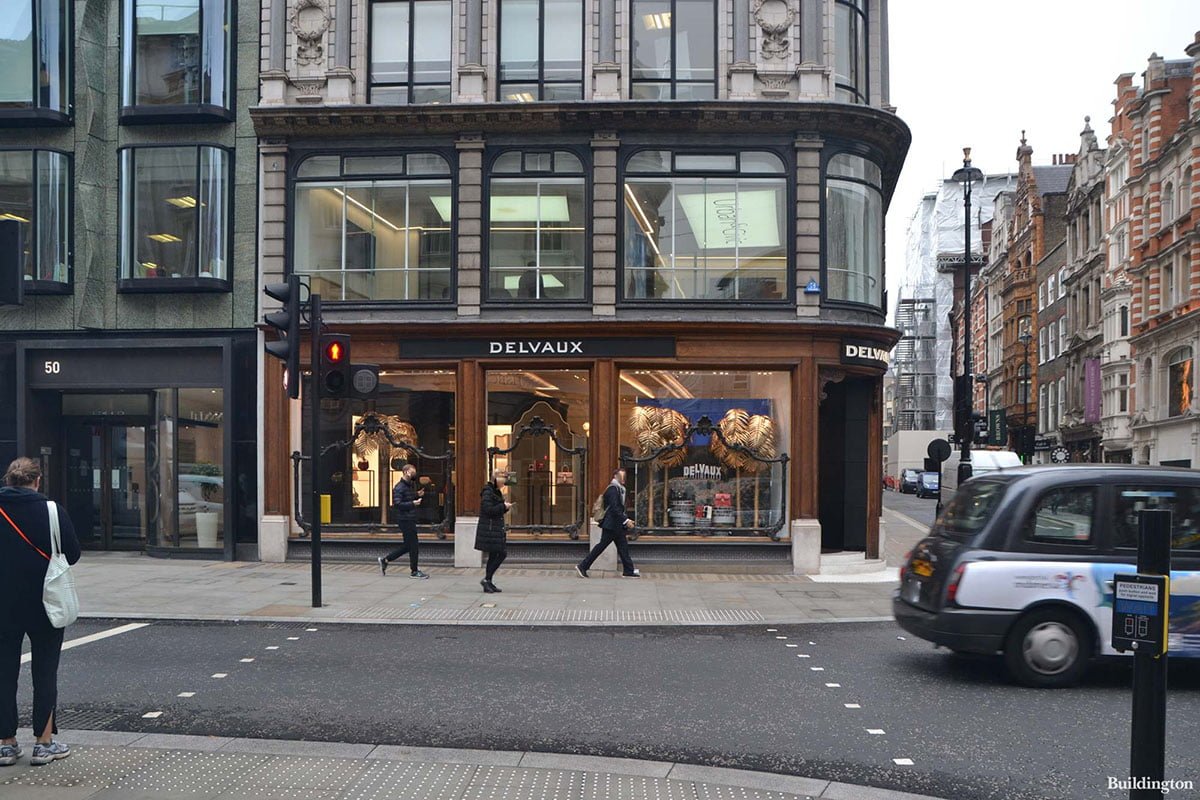 Dover Street Market, a six-story clothing emporium, is brimming with high-end brands like Saint Laurent and Alexander McQueen. The stark industrial setting of Dover Street Market, designed by Rei Kawakubo of Comme des Garcons, has concrete flooring and remodeled Portaloo changing rooms. A must-see is the Rose Bakery on the top floor.
South Molton Street in Mayfair is home to Brown's flagship shop in London. In the summer of 2020, Browns opened a store at 39 Brook Street on the corner of Avery Row, a few doors up from Claridges Hotel and farther into the affluent sections of Mayfair, which Farfetch now owns.
Charles Street and Carlos Place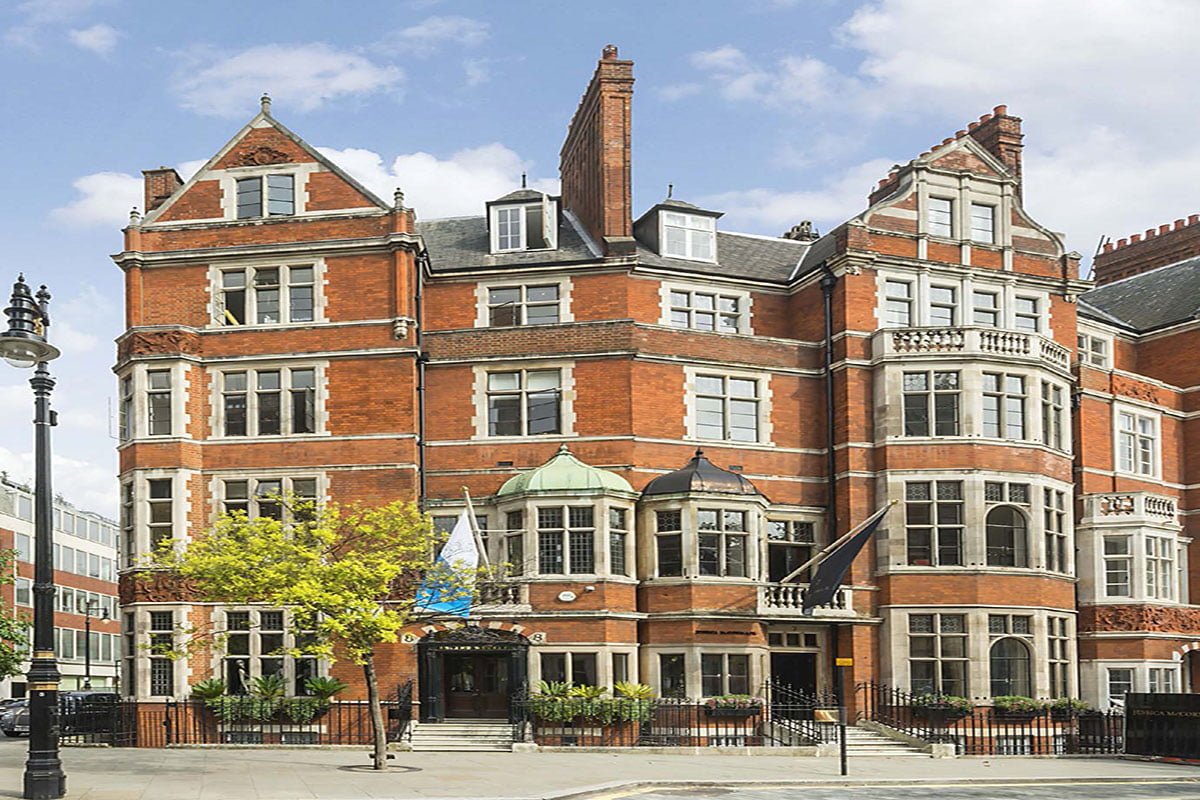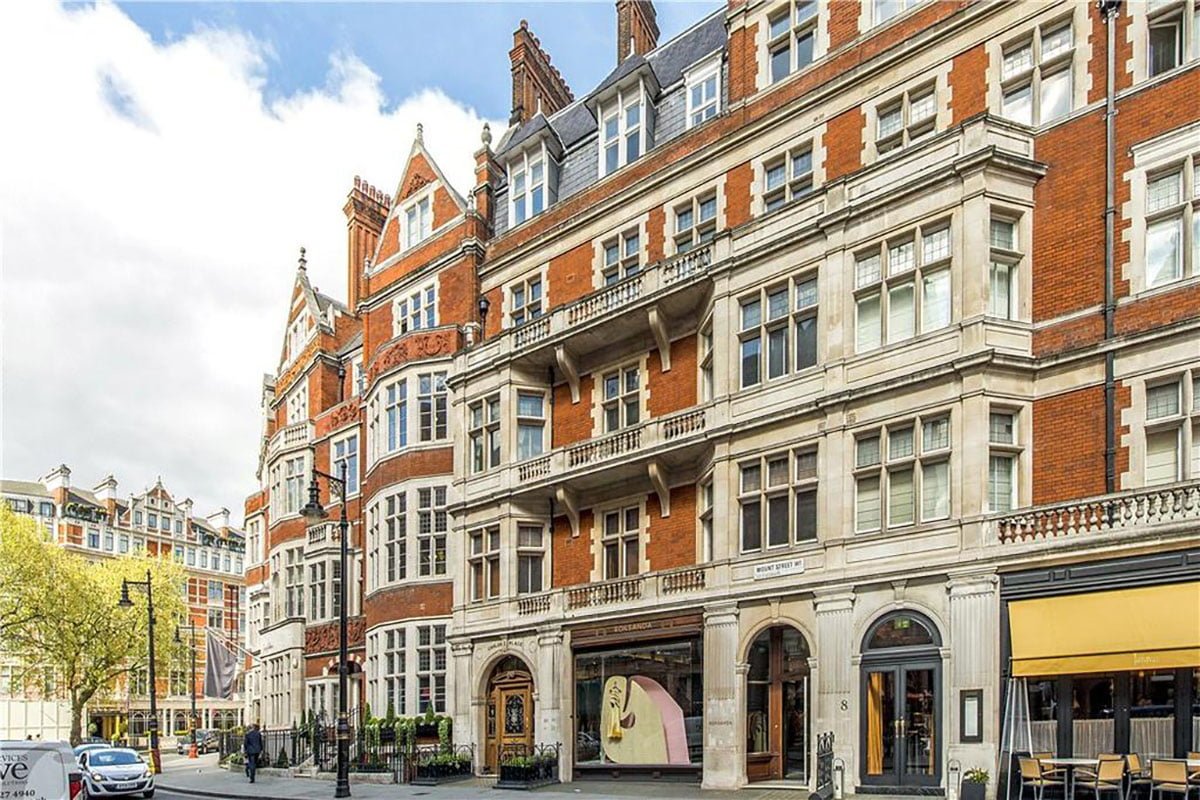 If you're looking for fashionable clothing, fine jewelry, beauty products, art, or antique merchants in London, Carlos Place and Mount Street in Mayfair are the best places to go. You'll discover brands like Jessica McCormack, Roksanda, Simone Rocha, Christopher Kane, and Balenciaga, in addition to exclusive eateries like Scott's and the Connaught.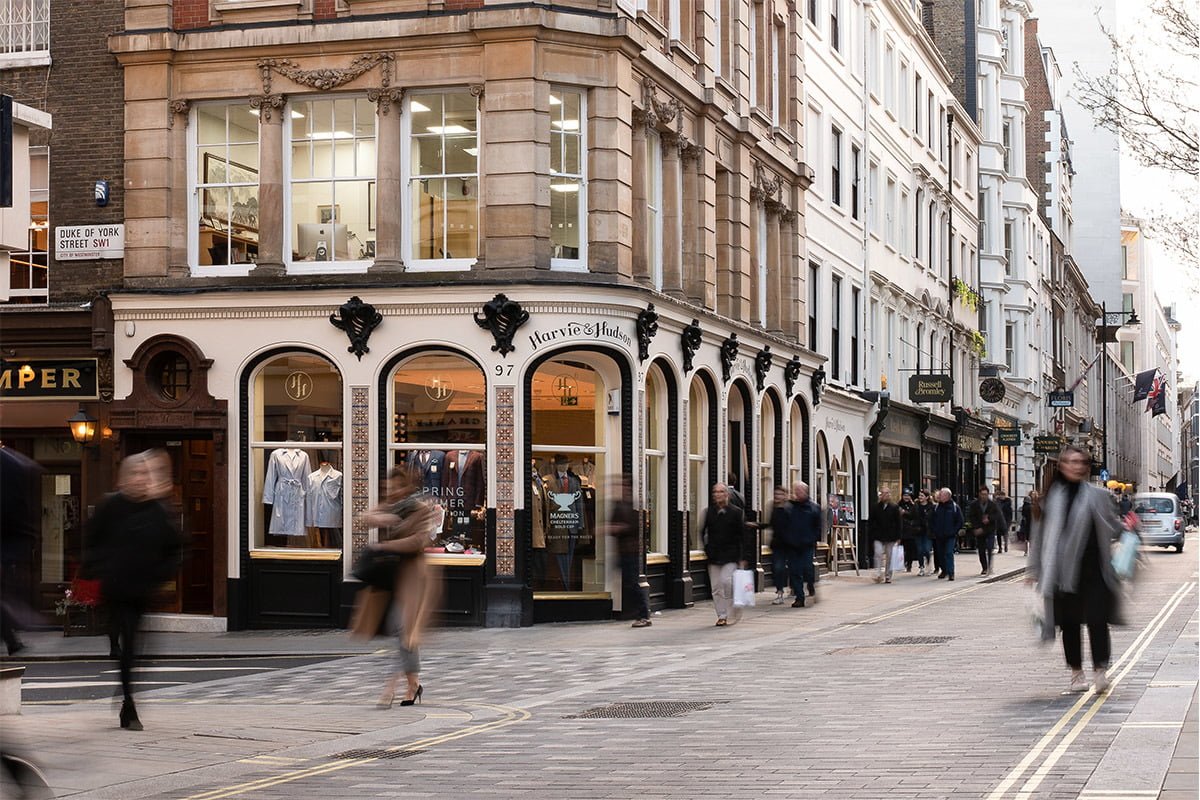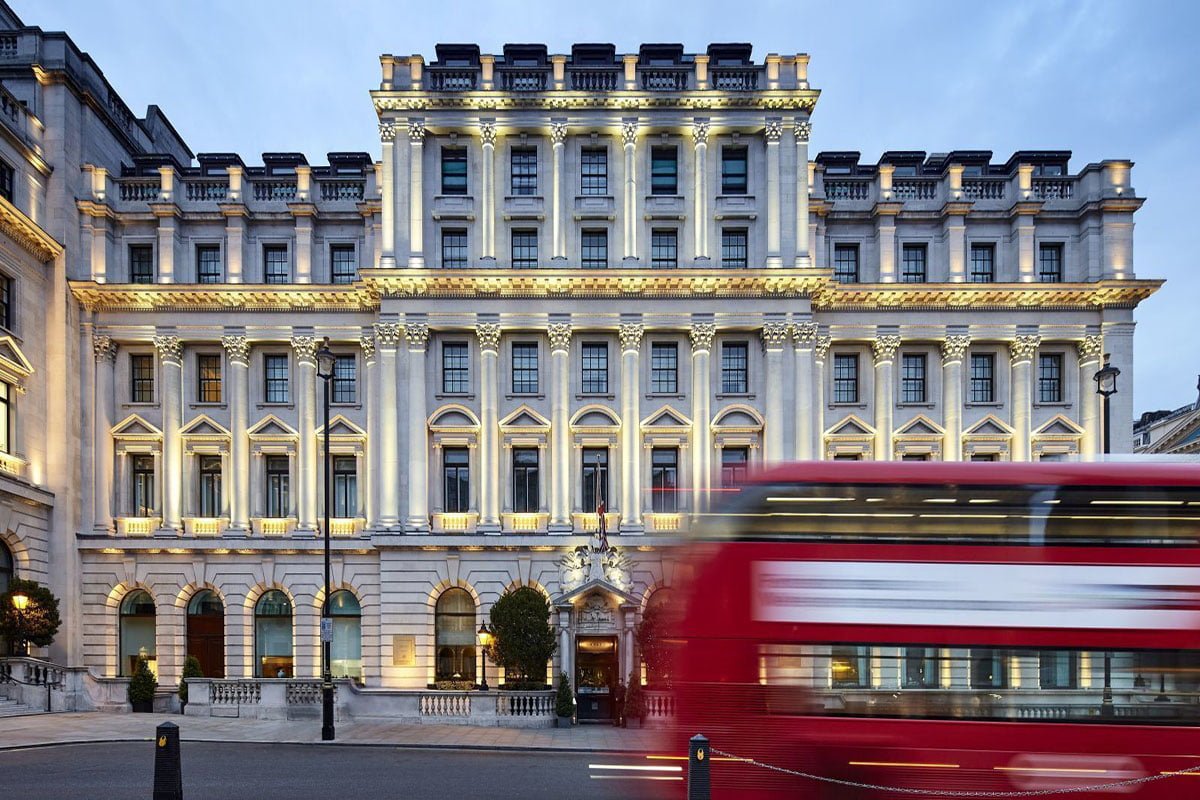 Trafalgar Square, Piccadilly Circus, Green Park, and Buckingham Palace are the four corners that make up St. James's a "luxury district" in the heart of London. Many manufacturers and retailers with Royal Warrants—those permitted to serve the Royal Family—have stores here. Turnbull & Asser and other shirt manufacturers may be found on Jermyn Street. Paxton & Whitfield, London's oldest cheese shop, and Floris, a fragrance that has been in business for nine generations, are both nearby.
Fortnum & Mason, a store that embodies everything British, is also located in St. James. It's a fantastic place to get gourmet foods of all types. Additionally, it's a lovely setting for tea.
In the Burlington Arcade on Piccadilly, you'll feel like you've entered the center of 19th-century London (established in 1819). Additionally, Hatchard's Bookstore and Maison Assouline are close by.
And farther along Piccadilly, in Westminster's West End, sits Liberty of London, a famous British department store. Chloé, Tod's, and Vivienne Westwood are some of the brands available. A sizable beauty hall and haberdashery are also present.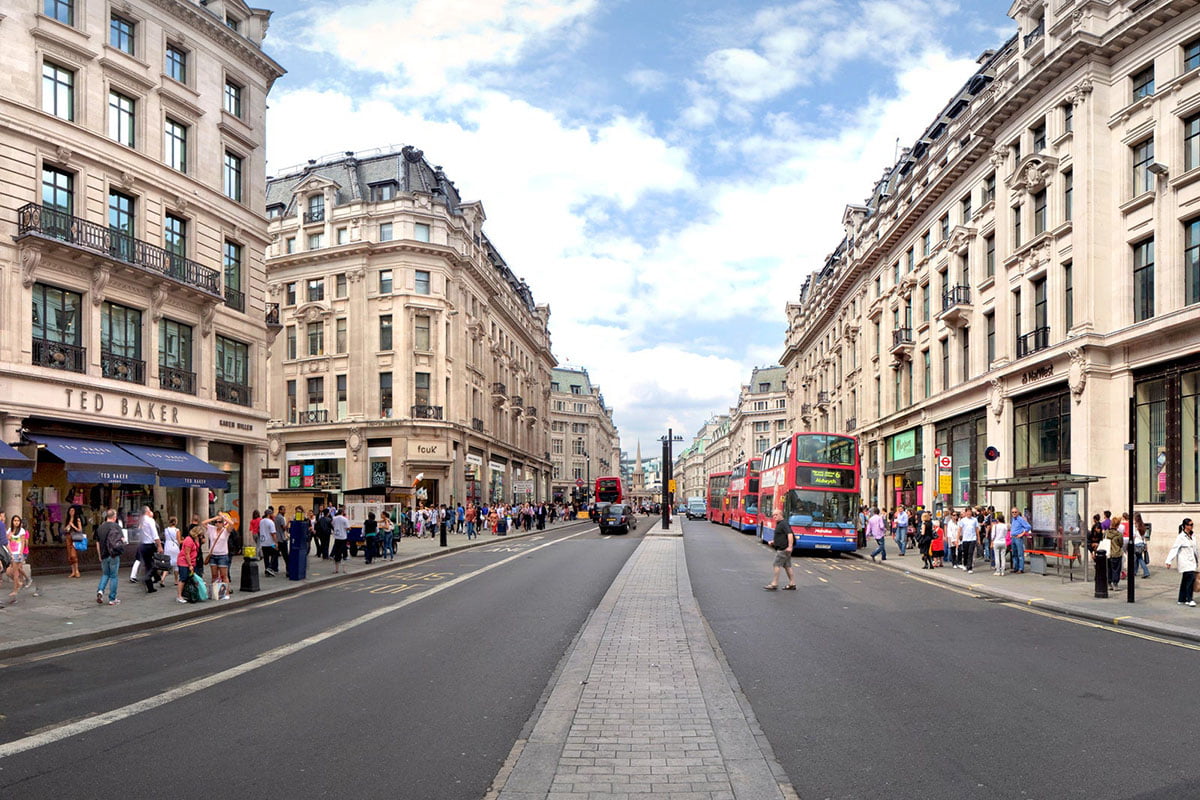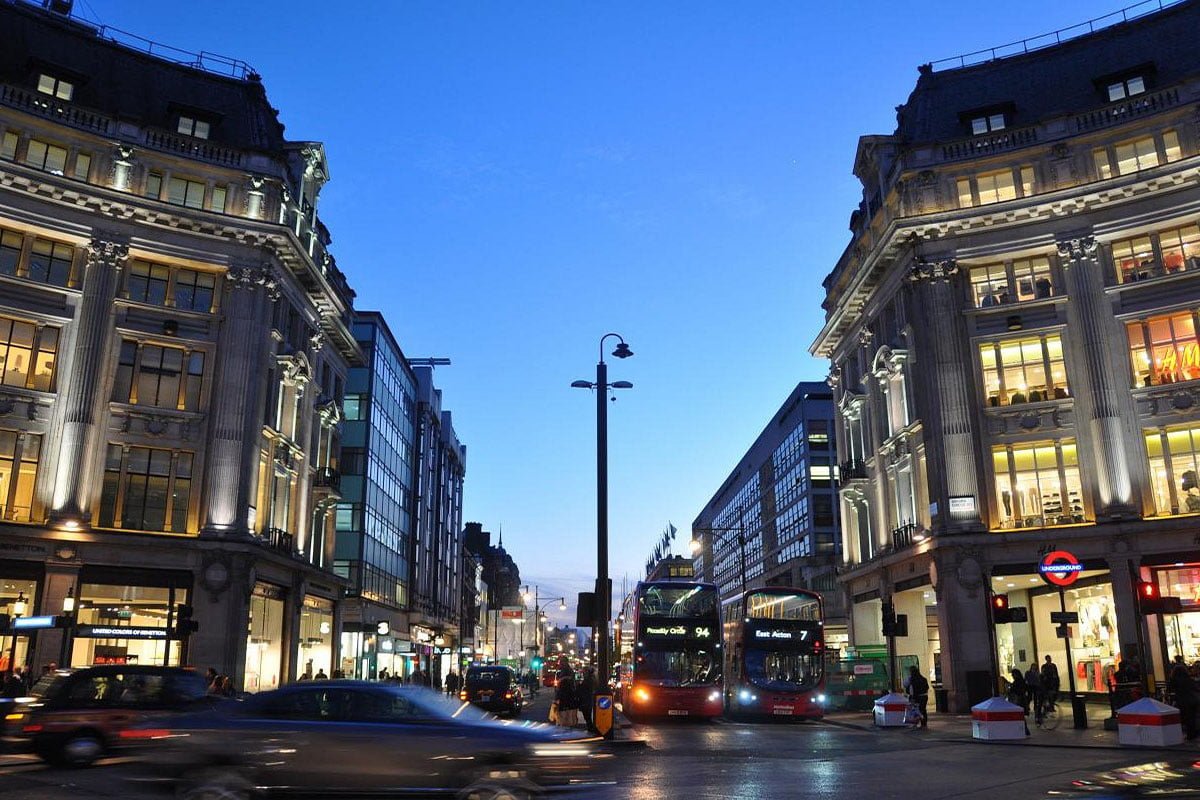 Even though Oxford Street can be pretty congested and has a lot of businesses that aren't necessarily considered authentic luxury retailers, you still have to make the trek there. Put Selfridges.
Oxford Street is the world's most prominent high street and the first for fashion, entertainment, technology, and innovation. More than 90 flagship stores, ranging from fashion and beauty to technology and home goods, provide 1.5 miles of unmatched shopping.
The ultimate shopping nirvana is Oxford Street. Shop at the UK's renowned department shops, like Selfridges, John Lewis & Partners, House of Fraser, and Marks & Spencer, as well as the greatest high-street brands, including Gap, River Island, Primark, X, and River Island.
More than 500 eateries are only five minutes walk away, giving you a wide selection for breakfast, lunch, and supper. Choose from outdoor eating options at Market Place and St. Christopher's Place, or stay in one of the numerous luxurious hotels on Oxford Street.
Everything is put together, and it is a terrific luxury shopping experience that's entertaining, well-stocked, and dramatic. There are more than a dozen restaurants, a florist, a vast array of beauty supplies, expensive jewelry, accessories, and designer clothing. Since their Christmas Shop opens in the middle of July, you can pop by if you're in the mood for some decorations or stockings.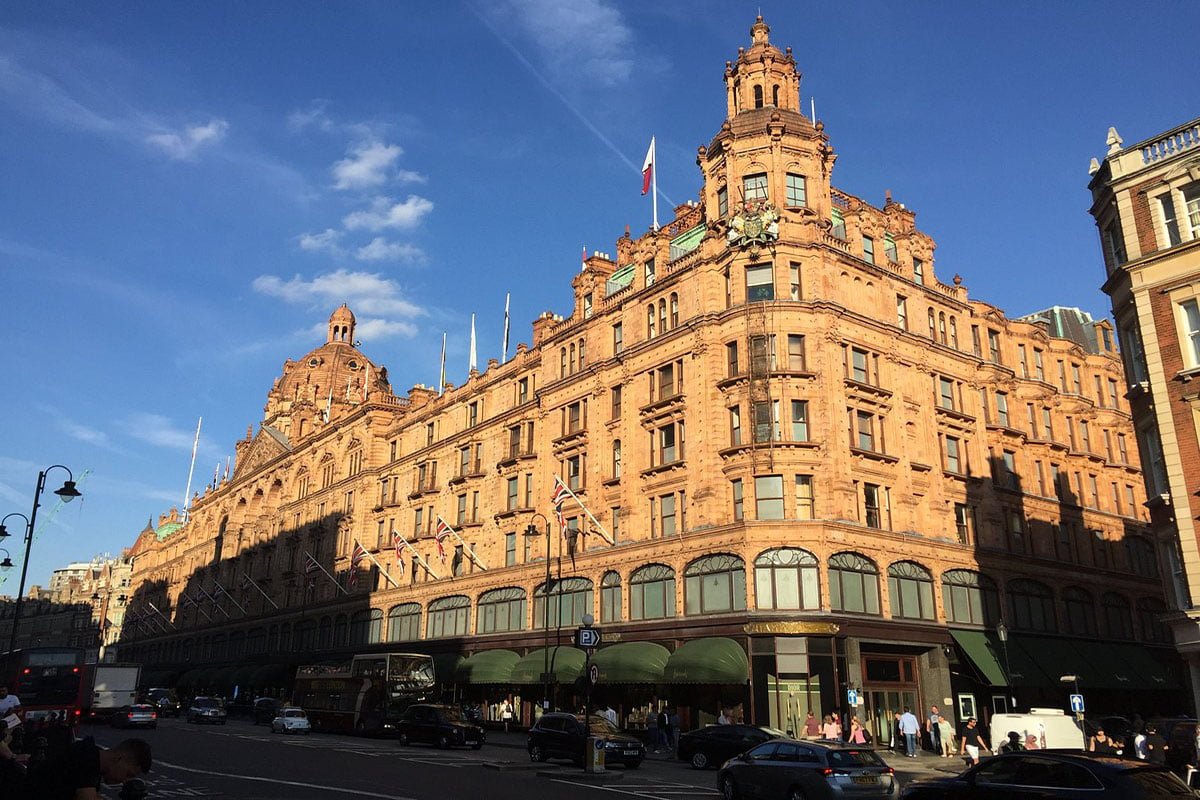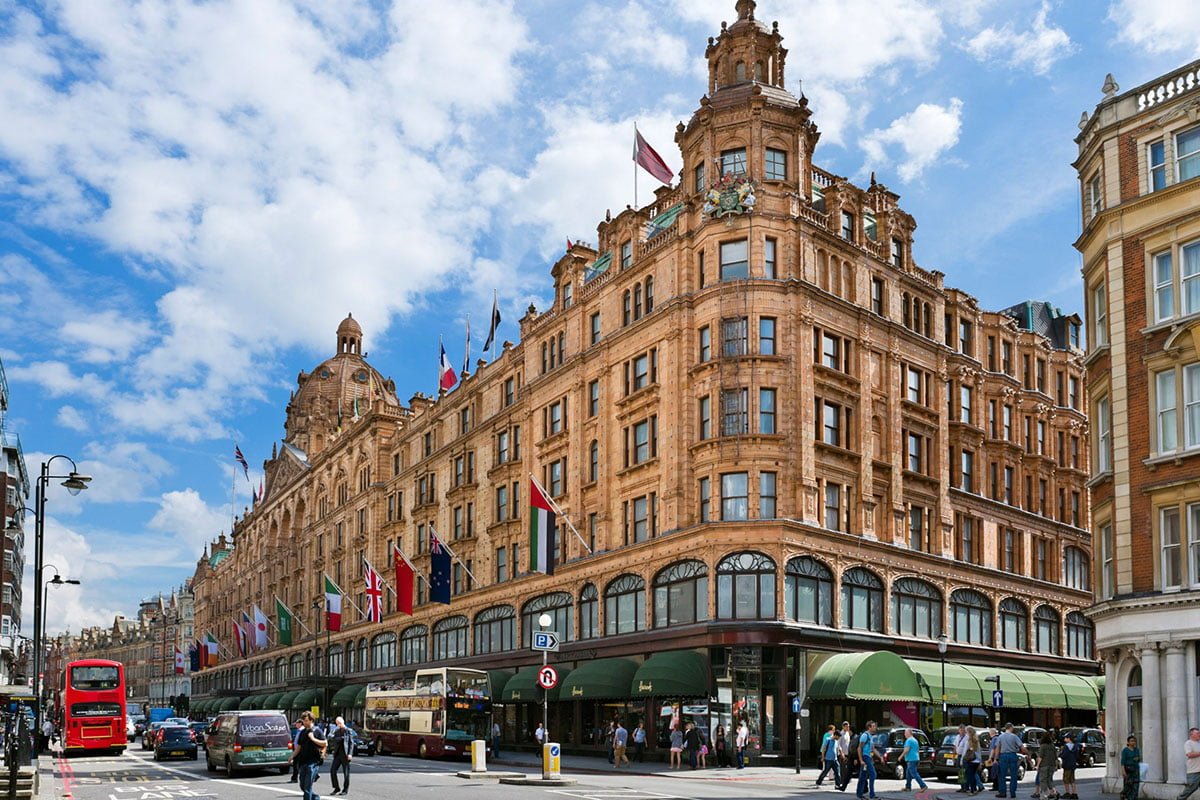 A must-stop in any guide to luxury shopping in London is Knightsbridge Harrods. There are 330 categories spread across seven stories devoted to cuisine, fashion, home products, premium technology, and more. 20 more eateries.
An exceptional location in London, Knightsbridge is bordered by the lovely Hyde Park, the posh Belgravia neighborhood, and the posh Kensington neighborhood. The wealthy status of the neighborhood draws a stylish population. Pop singers, oil tycoons, media moguls, and members of some of London's most illustrious families are among the residents. Many guests are also part of the international jet set. The hub of it is Brompton Road, which serves as Knightsbridge's major road and is where the large department store Harrods is located. There is more to Knightsbridge than just Brompton Road, although most tourists seldom venture off the usual path. Visit Beauchamp Place for a fantastic selection of high-end shops, such as British evening wear brand Suzanne Neville and custom clothing designer Edward Sexton. You must take advantage of the most popular stores!!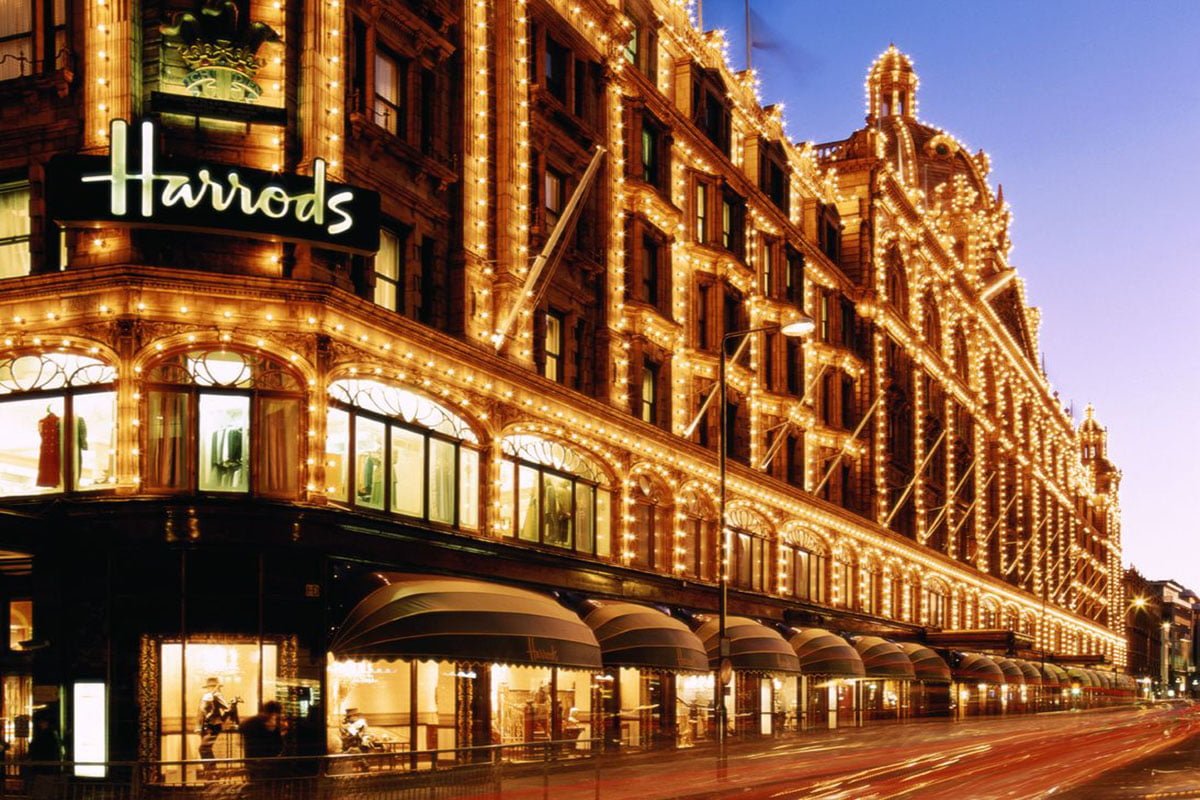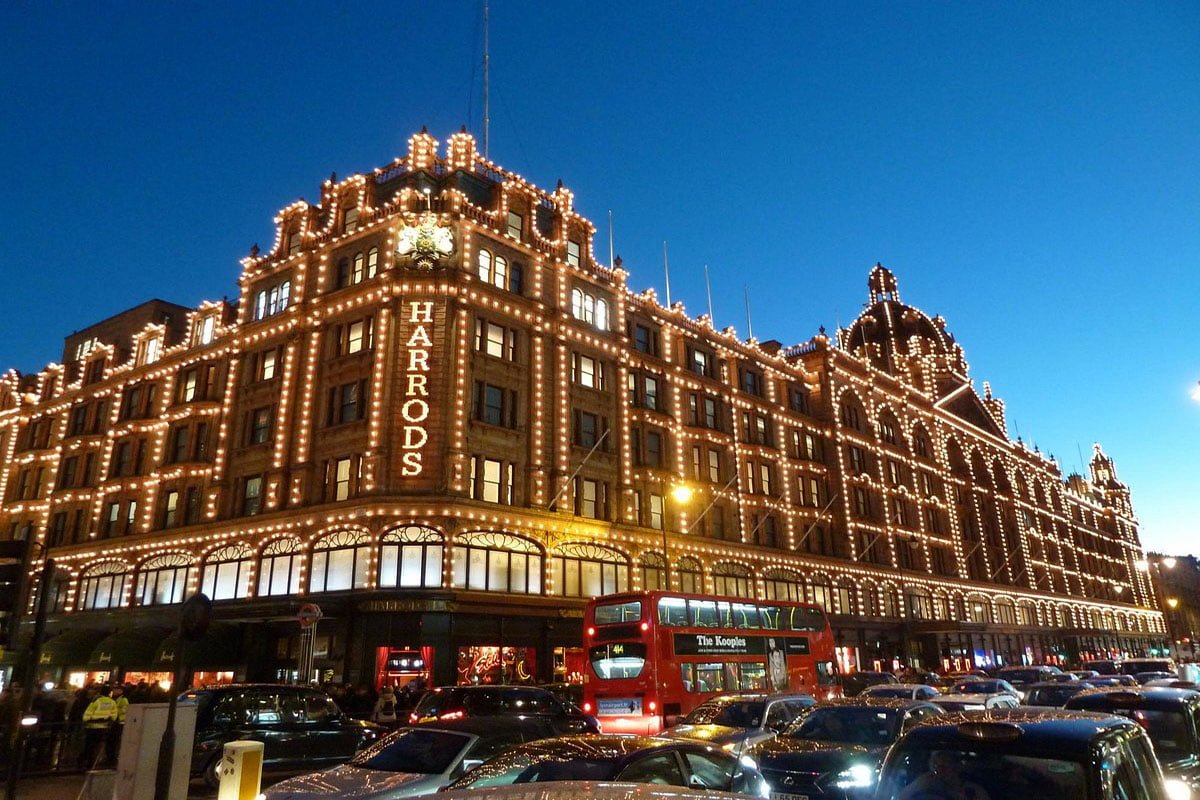 To truly appreciate this storied luxury department store in the center of Knightsbridge, one must visit it in person. With 330 departments and about one million square feet of retail space, Harrods is a one-stop shop for premium products, including vintage Champagnes and designer clothing and accessories. It would be an understatement to call the department store's decor luxurious. Remember to check out the lavish Food Hall and spectacular Egyptian Room while you're there.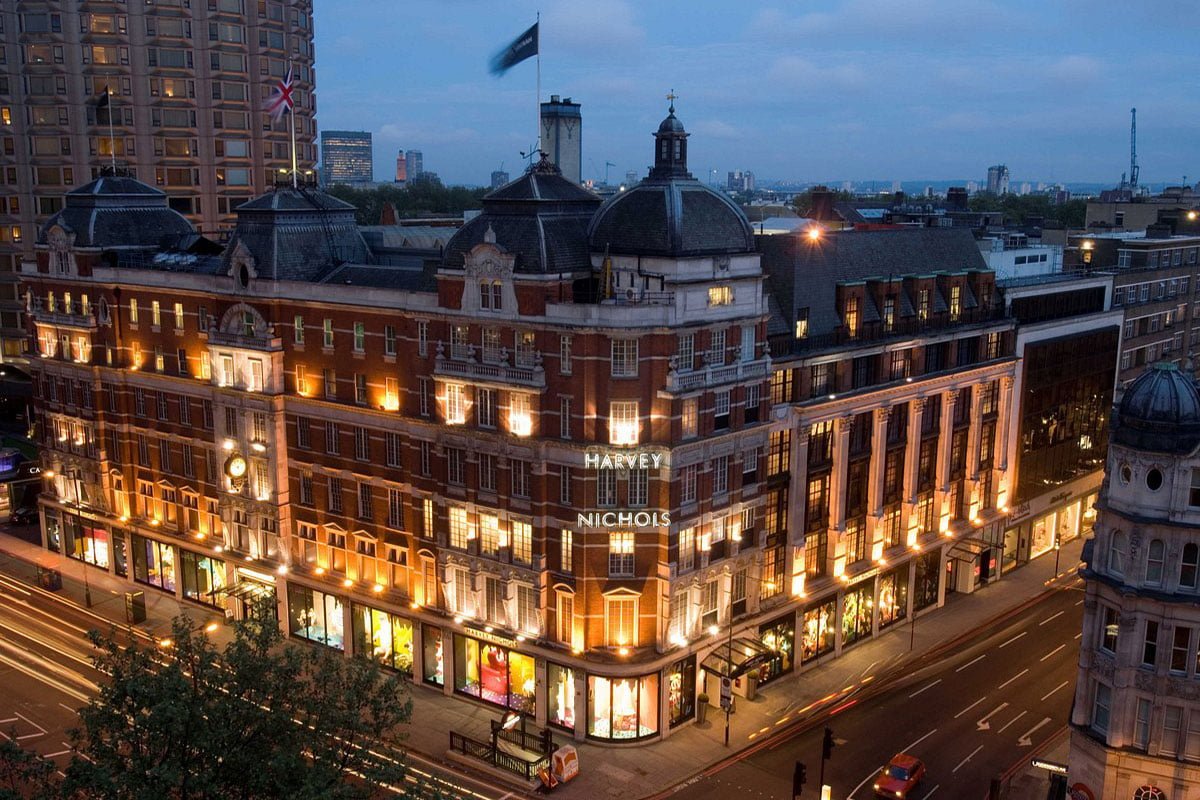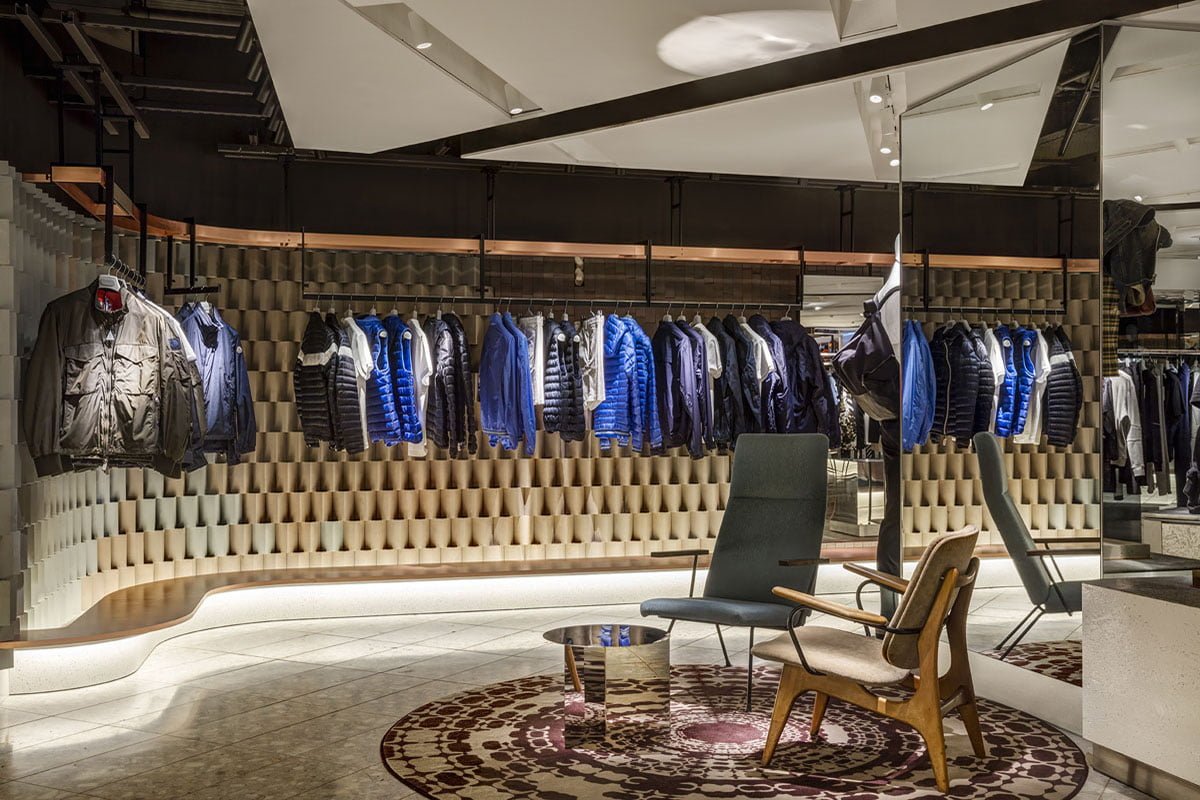 It would only be possible to discuss Knightsbridge's shopping by mentioning Harvey Nichols. Harvey Nichols, a venerable department store in London, is entirely dedicated to fashion. It provides a variety of upscale and designer brands and is also pretty exclusive at the same time.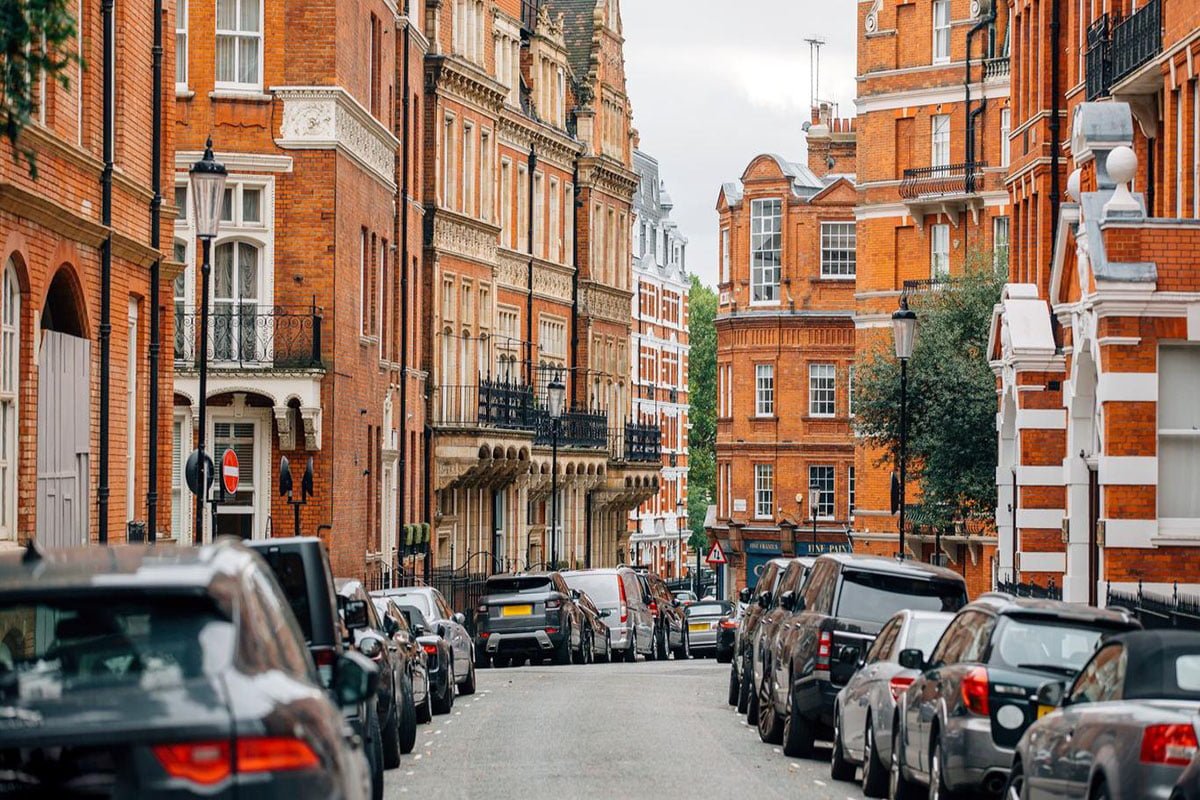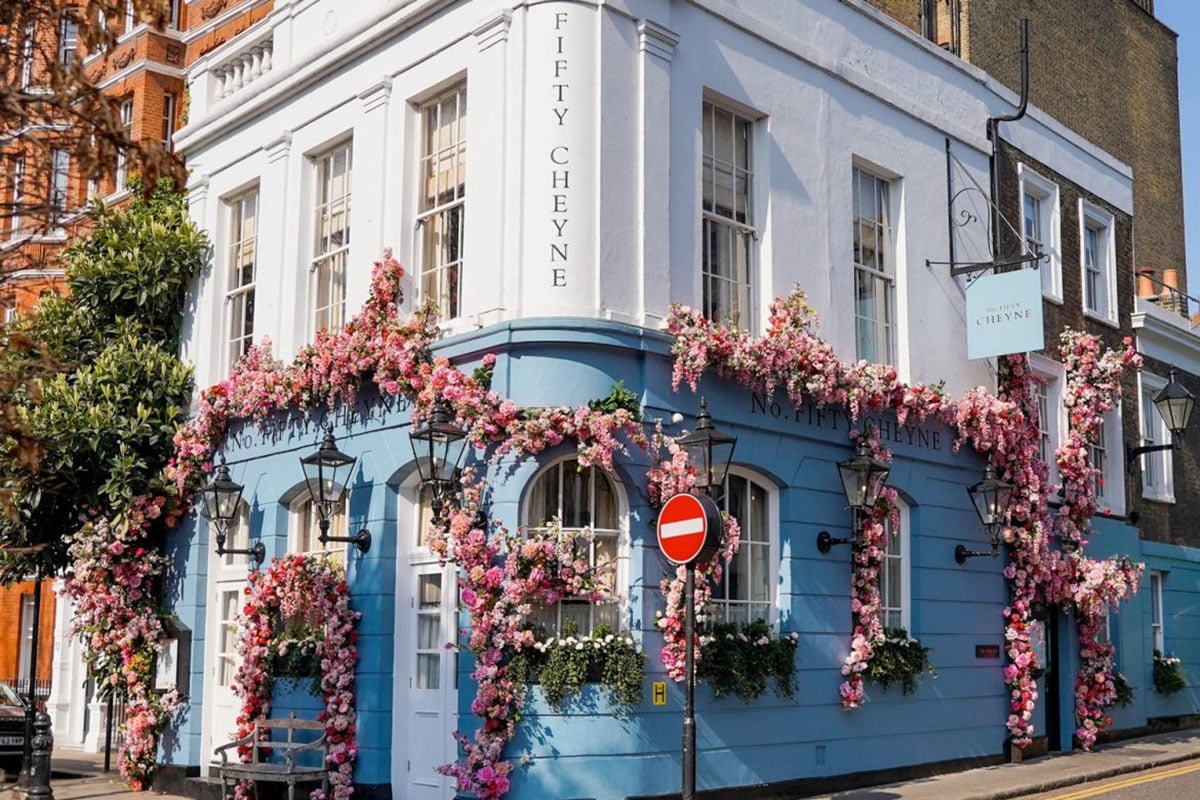 One of the most incredible things about living in Kensington & Chelsea is that some of the best shops in London are never more than a few minutes away. Two of the city's most opulent department stores, Harrods and Harvey Nichols, are outside your door. While Chelsea is a faithful shopper's paradise, with everything from the glistening designer stores of Sloane Street and Sloane Square to the upscale stores found along the King's Road and Fulham Road, Kensington High Street is regarded as one of the capital's best shopping streets. It features a variety of luxury furniture, antique, and fashion boutiques.
Foodies will adore Bute Street, home to Provenance Village Butcher, Moxon's Fishmongers, and a thriving Saturday farmer's market. Even if there isn't one right now.
For luxury clothing and designer handbags, Sloane Street is a must-visit location. It is located in the Royal Borough of Kensington and Chelsea and spans from Sloane Square in the southern end to Knightsbridge in the north.
A diverse mix of unique labels, designer shops, and fashionable boutiques can be found on King's Road. With Peter Jones, Cath Kidston, and Habitat, it's also a fantastic location for inspiring interior design. Also, take advantage of the Chelsea Antiques Market's collection of antiques.
Booking Request for Singapore
Submit your details below and the Splendid Concierge Team will be in touch.