You have finally arrived in the dazzling coastal paradise of Saint Tropez, nestled within southern France' glamorous Côte d'Azur region. As the sun dips below the shimmering Mediterranean sea, an electric energy emerges along the port and throughout the narrow cobblestone streets. Saint Tropez's nightlife is legendary for good reason, filled with extravagant superyacht parties, champagne showers, and dancing until dawn at some of the most exclusive nightclubs in the world.
In this comprehensive guide, you will discover Saint Tropez's hottest nightclubs and seasonal pop-up venues so you can confidently navigate the town's lavish after-dark scene. From billionaires' private bashes to celeb-studded dance floors, we have the inside scoop on where the jet set go to let loose. By the end of your trip, you will have stories of dancing on table tops, sailing into the sunrise aboard luxury yachts and popping Dom Perignon with new friends.
For those seeking the ultimate Saint Tropez nightlife experience, consider enlisting the services of Splendid Concierge. Our elite concierge team can arrange VIP access to the most coveted soirees, tables at fully booked clubs and multi-day superyacht charters during your stay. We ensure our discerning clients' every wish is fulfilled so you can live out your wildest Saint Tropez fantasies. The night is young – are you ready to play?
L'Opera Nightclub: Extravagance and Opulence Redefined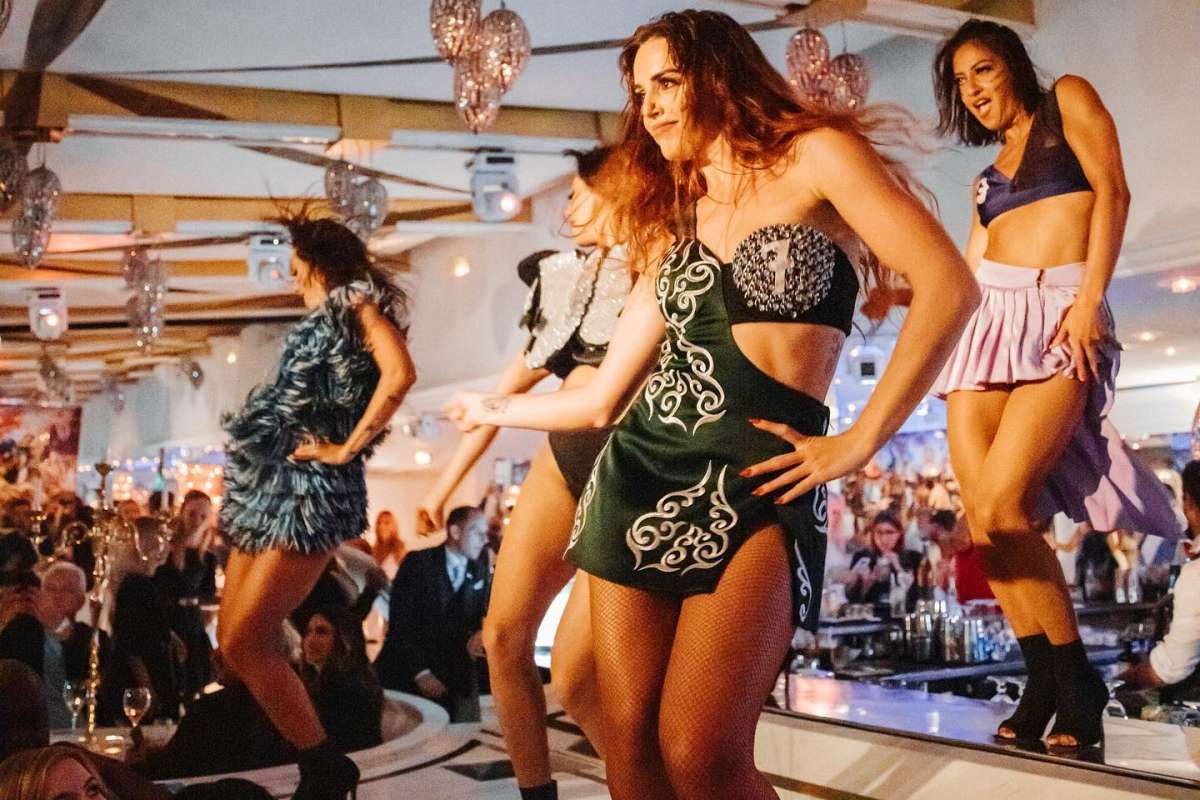 To experience the pinnacle of opulence in Saint Tropez's nightlife, look no further than L'Opera. This prestigious nightclub spares no expense, featuring lavish decor, world-class DJs and an exclusive guest list of celebrities, socialites and the international jet set.
Once inside, you'll be immersed in luxury with velvet furnishings, gilded mirrors and a towering ceiling fresco. The main club hosts acclaimed electronic music artists and DJs, while the VIP area offers bottle service and premium spirits along with a dedicated staff to cater to your every whim.
For those seeking the ultimate VIP experience, L'Opera's private boxes provide an unparalleled view of the dance floor and Saint Tropez harbor. These salons come equipped with a dedicated host, premium champagne and a selection of delicacies prepared by the in-house chef.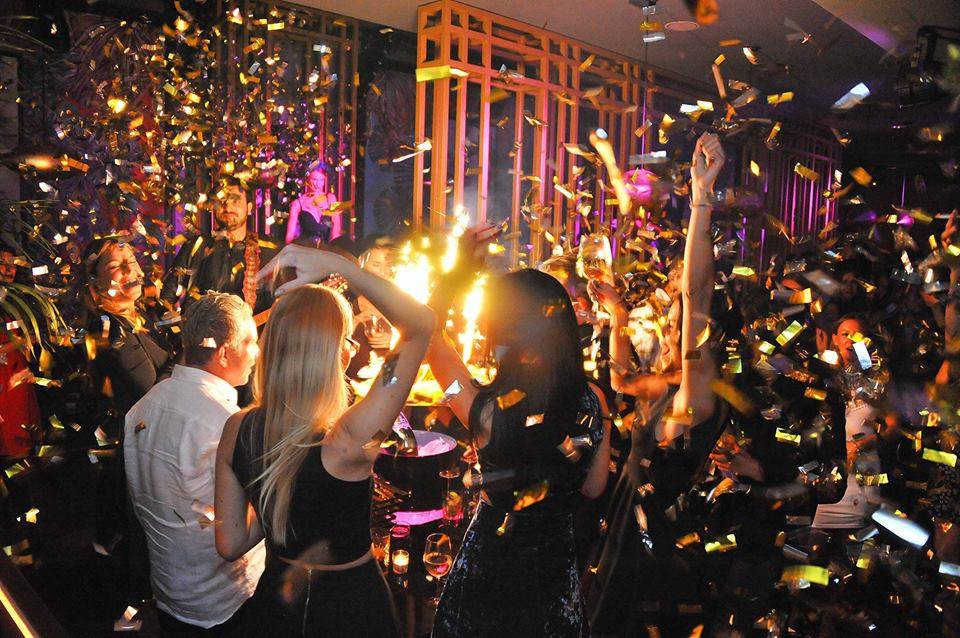 When in Saint Tropez, an evening at GAÏO is a must. This world-renowned restaurant and nightclub offers an unparalleled luxury experience.
GAÏO's acclaimed chef and expert mixologists provide an array of delectable dishes and craft cocktails to savor while overlooking the shimmering sea. As night falls, 'GAÏO transforms into one of the most exclusive nightclubs along the French Riviera. World-class DJs and performers take the stage, as celebrities and socialites flock to the dance floor.
An opulent ambiance, gourmet cuisine, premium drinks, and A-list entertainment converge to create an unforgettable nightlife experience at 'GAÏO. Let the revelry begin!
Les Caves Du Roy: The Crown Jewel of Saint Tropez Nightlife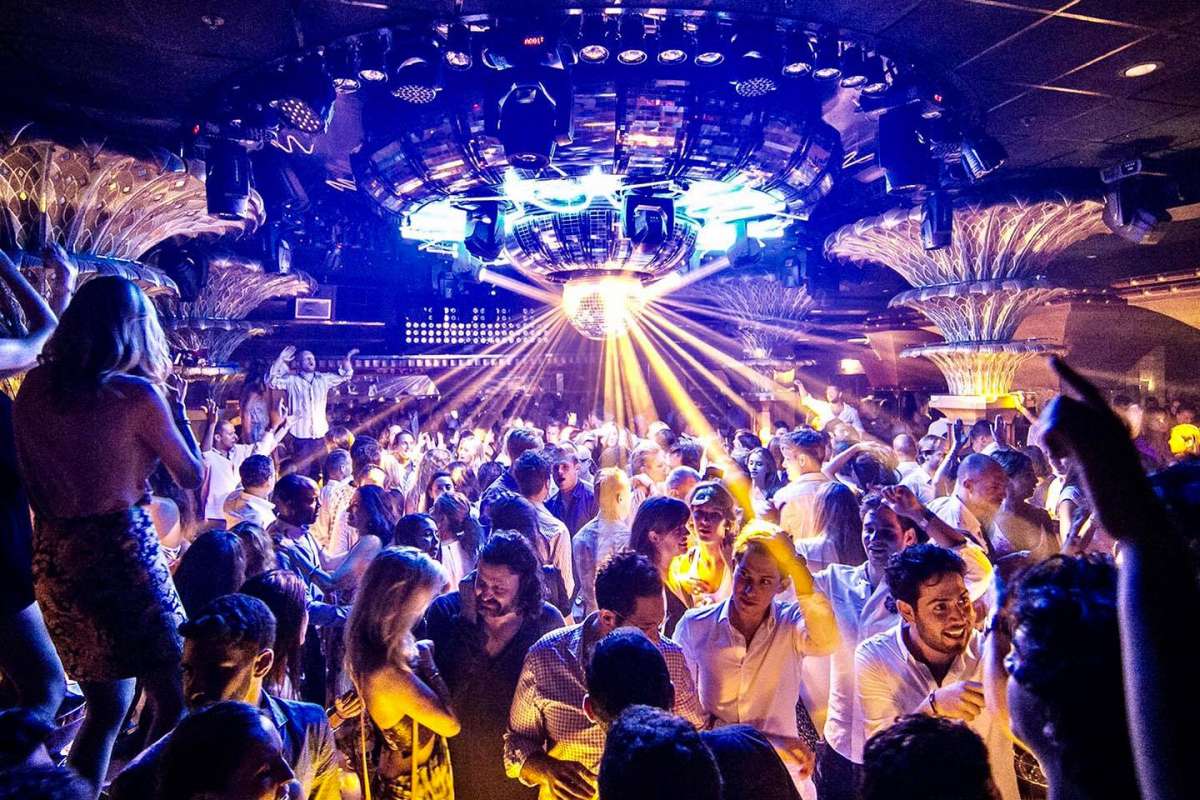 Les Caves Du Roy is the crown jewel of Saint Tropez's lavish nightlife scene. Opened in 1955, this prestigious nightclub located within the historic Byblos Hotel attracts the glitterati and jet set with its opulent decor and lively atmosphere.
The venue is renowned for extravagant themed nights, world-class DJs and occasional celebrity appearances. Dance the night away on the open-air terrace with panoramic sea views or inside the subterranean cave-like interior. Bottle service and VIP lounges cater to those seeking an elevated experience.
To gain entry into this coveted hot spot, elegant and fashionable attire is strictly enforced. Les Caves Du Roy is open daily from April to October, so plan your unforgettable evening in advance through their concierge service or by reserving a table. A night at Les Caves Du Roy is the pinnacle of lavish revelry in Saint Tropez and an absolute must for the discerning partygoer.
VIP Room: Where Celebrities and the Global Elite Come to Play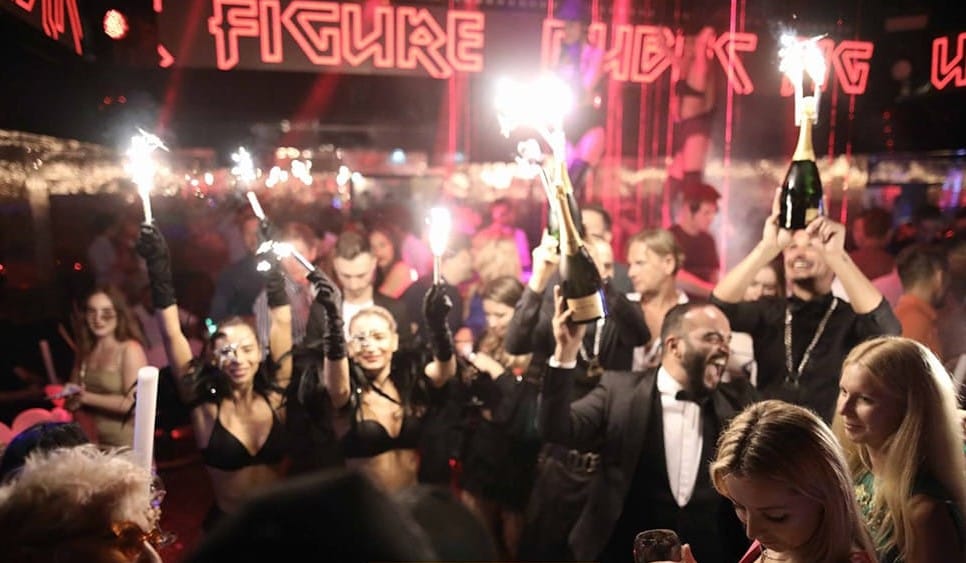 As one of the most exclusive nightclubs in Saint Tropez, the VIP Room is where the international jet set flock for an evening of dancing, drinking and celebrity spotting. Hidden behind an unassuming doorway, the VIP Room sprawls across multiple levels featuring avant-garde interiors,world-class DJs and table service with premium champagne that can cost up to $50,000 per bottle.
Celebrities, supermodels, and business titans routinely fill the VIP Room's coveted tables, hoping to be in the company of eminent guests like Elon Musk or Leonardo DiCaprio. However, not just anyone can gain entrance into this prestigious playground for the rich and famous. Entry is at the sole discretion of the doorman, with preference given to the global elite and those arriving with models on their arm.
Should you receive the golden ticket beyond the velvet ropes, you'll find an extravagant ambiance of art and opulence at every turn. Sip Dom Pérignon or Clive Christian No. 1 as you dance the night away, and if you're fortunate, you may find yourself shoulder to shoulder with stars, aristocrats or dignitaries on the dance floor or cozying up in the lounge. An evening at the VIP Room is the epitome of lavish nightlife in Saint Tropez and an experience you'll never forget.
Ready to experience the luxury and lavishness of Saint Tropez's premier nightclubs for yourself? Let Splendid Concierge handle all the details for an unforgettable evening out. Our elite concierge service specializes in curating one-of-a-kind experiences for discerning clients across the globe. Contact us today to start planning your Saint Tropez soiree.
The nightlife in Saint Tropez is truly an experience like none other. From lavish nightclubs along the stunning coastline to exclusive private parties on luxurious yachts, the options for an unforgettable evening in Saint Tropez are endless. However, navigating the social scene and gaining access to the hottest spots can prove challenging without the right connections. This is where a luxury concierge service like Splendid Concierge comes in. Their team of lifestyle experts have the network and know-how to arrange the ultimate Saint Tropez soiree tailored to your tastes.
Whether you want to dance the night away at Les Caves du Roy or prefer a more intimate gathering on a private beach, Splendid Concierge specializes in curating bespoke itineraries for their discerning clientele. For a carefree night out in one of the world's most glamorous destinations, let Splendid Concierge handle all the details so you can simply enjoy your Saint Tropez soiree. The night is still young – how will you spend yours?
Booking Request for French Riviera's Extravagant Nightlife
Submit your details below and the Splendid Concierge Team will be in touch.