Regarding luxury tourism, there is no doubt that Bali is one of the most sought-after. It is not without reason, of course. Bali is home to stunning beaches, captivating temples, and almost every type of natural beauty. The island's beauty comprises majestic mountain ranges covered in lush vegetation, picturesque lakes, stunning waterfalls, famous rice fields, flower gardens, flowing sacred rivers, and hidden gorges.
You don't need to ask us twice why Bali is so well-liked—it has black sand beaches, strong surf, and a volcanic landscape. But what about this formerly sparsely inhabited Hindu Island that continues to attract travelers year after year? And why, compared to other Southeast Asian islands, does Bali have the most active ex-pat community?
Given that the island welcomed over six million visitors from outside the country in 2019, Bali has been named the most popular location for 2021 by TripAdvisor Travelers' Choice Awards. However, with a population of over four million, Bali is more than simply a popular tourist destination—many people never want to leave. And we know some reasons why.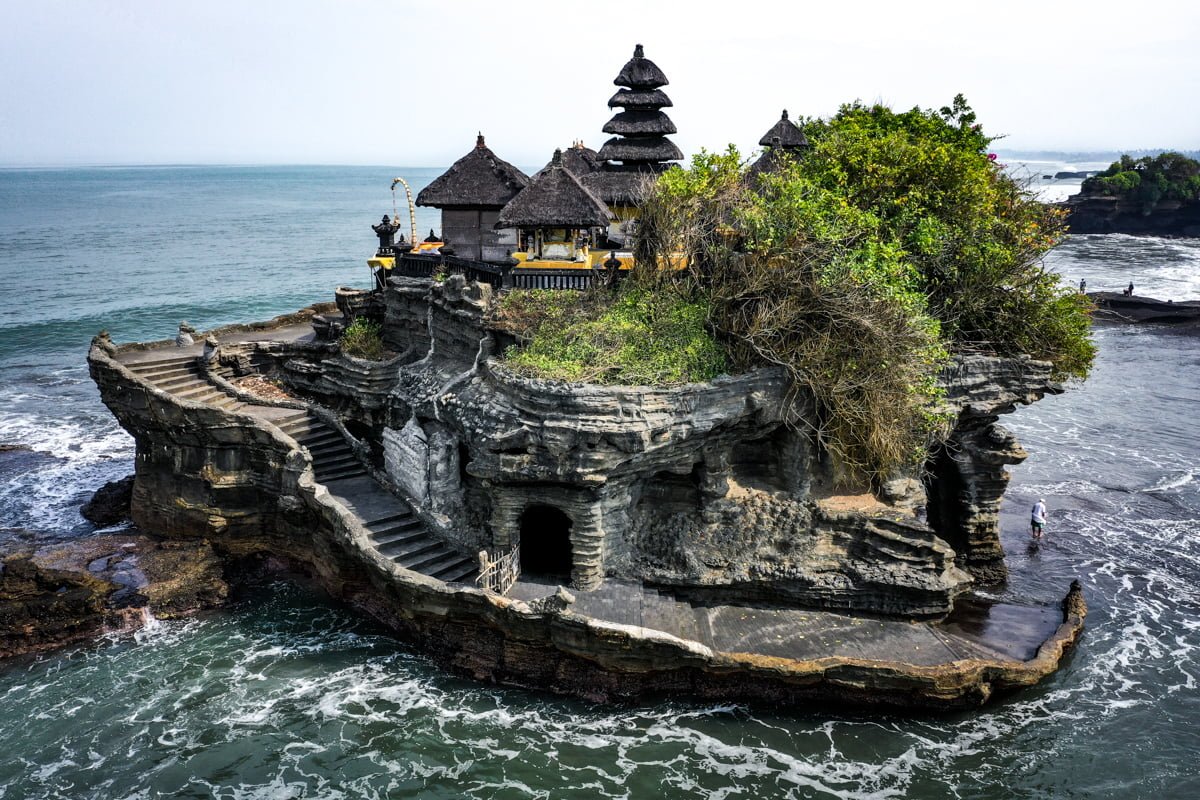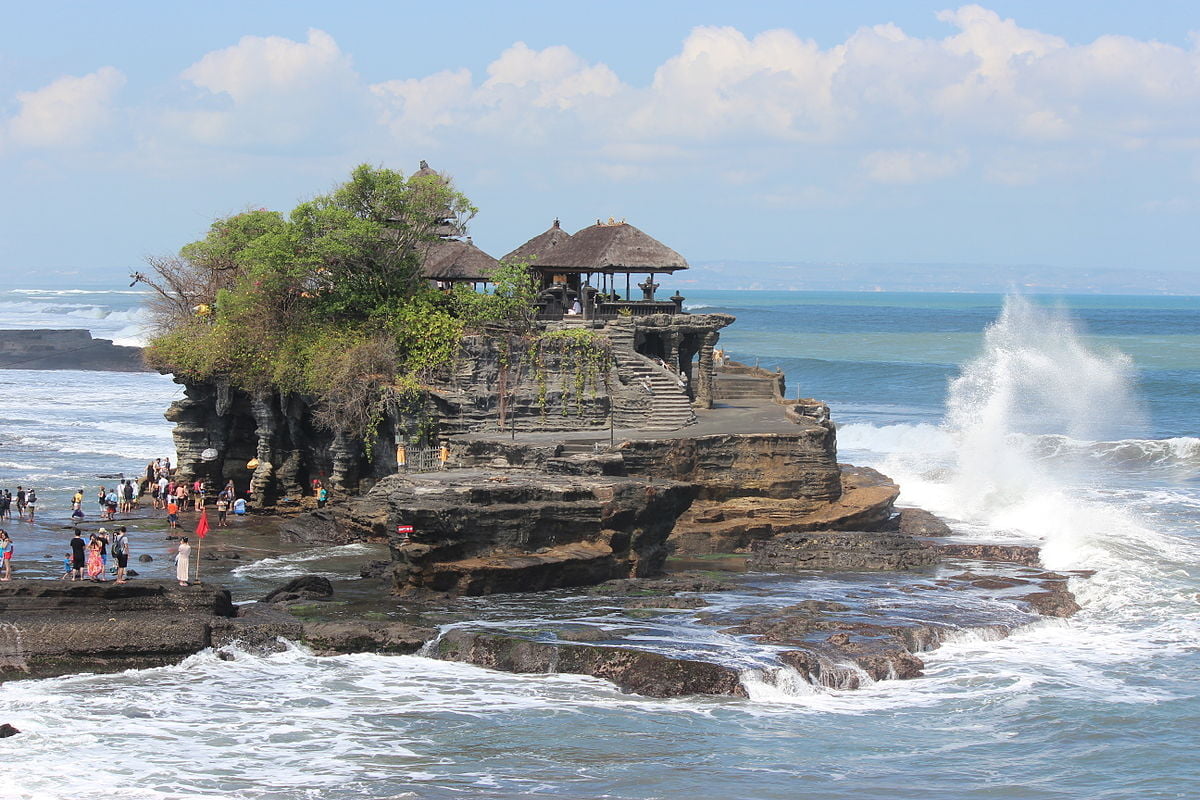 About 20 kilometers northwest of Kuta is where you'll find Pura Tanah Lot, one of Bali's most well-known temples. Its stunning coastal location on a rocky islet surrounded by pounding surf is a significant wow element.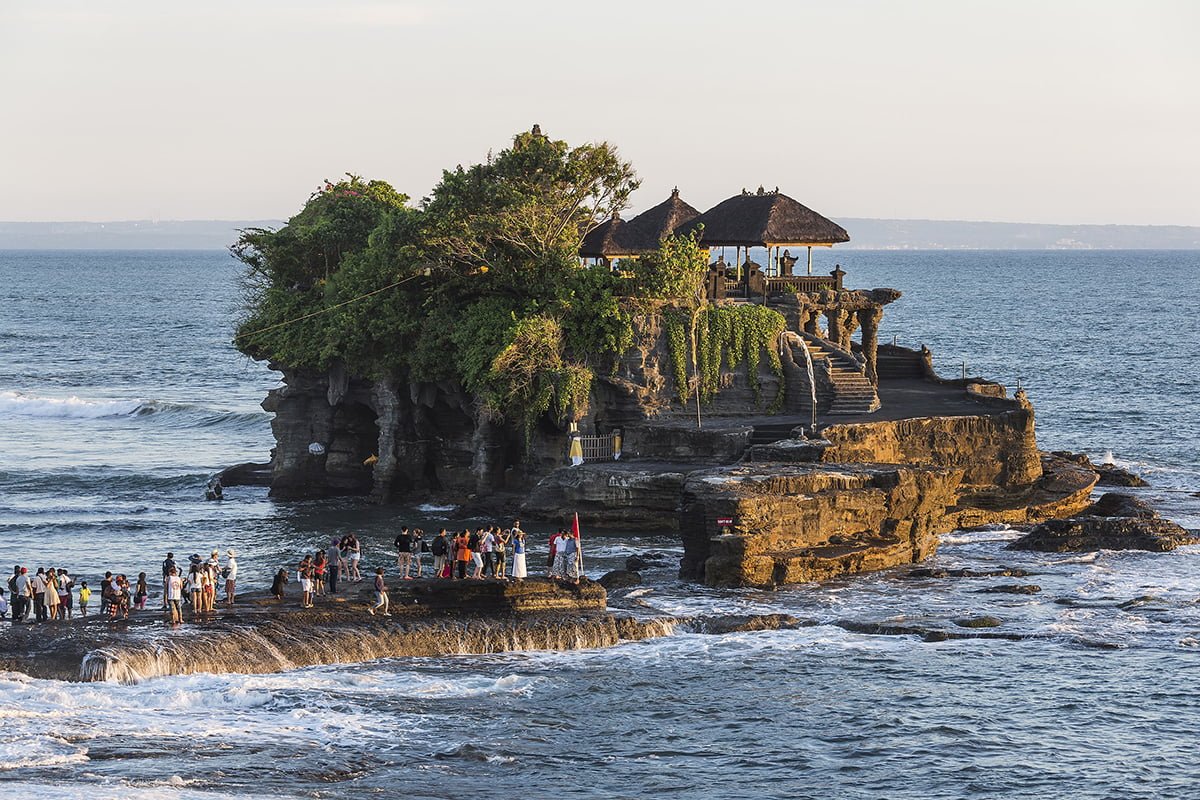 One of Bali's most significant attractions, Tanah Lot Temple, is renowned for its distinctive offshore position and sunset background. Tanah Lot Temple is one of Bali's must-see landmarks; it is an old Hindu sanctuary located on an outcrop amid loudly breaking surf. In addition, it is one of the most revered sea temples on the island for the Balinese people. Every evening, hordes of visitors from Kuta, Legian, and Sanur navigate a maze of alleyways lined with souvenir vendors to see the sunset behind the temple.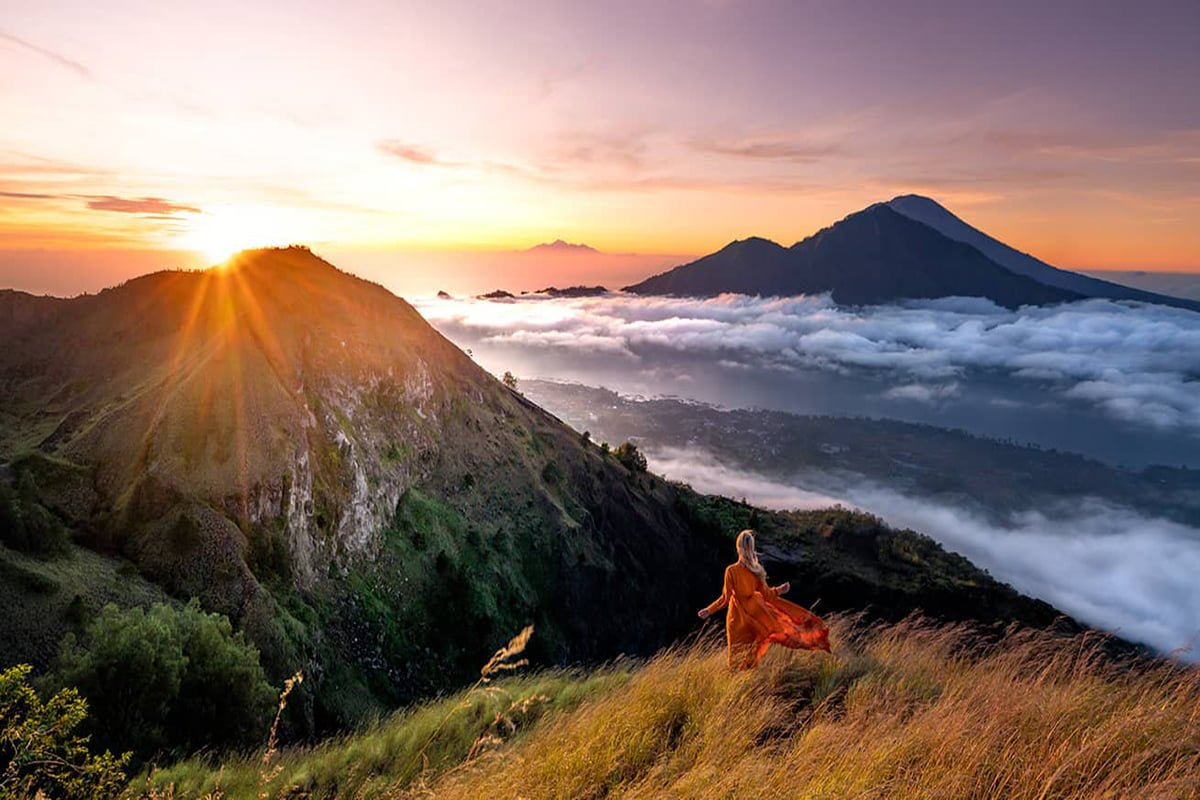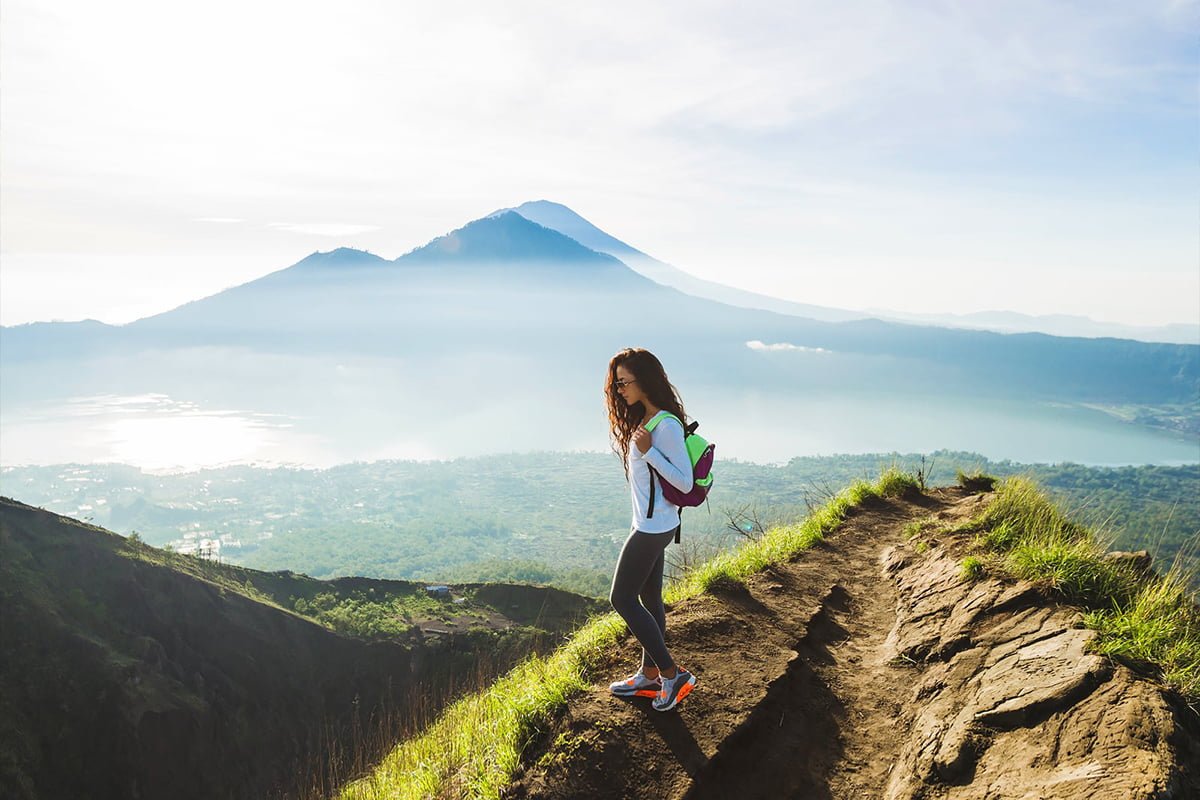 Hundreds of tourists start their ascent of Mount Batur's 1,700 meters every day in the early morning darkness of Bali. When they reach the top, they see the sun rising over the caldera far below and the lush patchwork of mountains shrouded in mist. So, it should be at the top of your list if you're seeking couples-friendly romantic activities in Bali.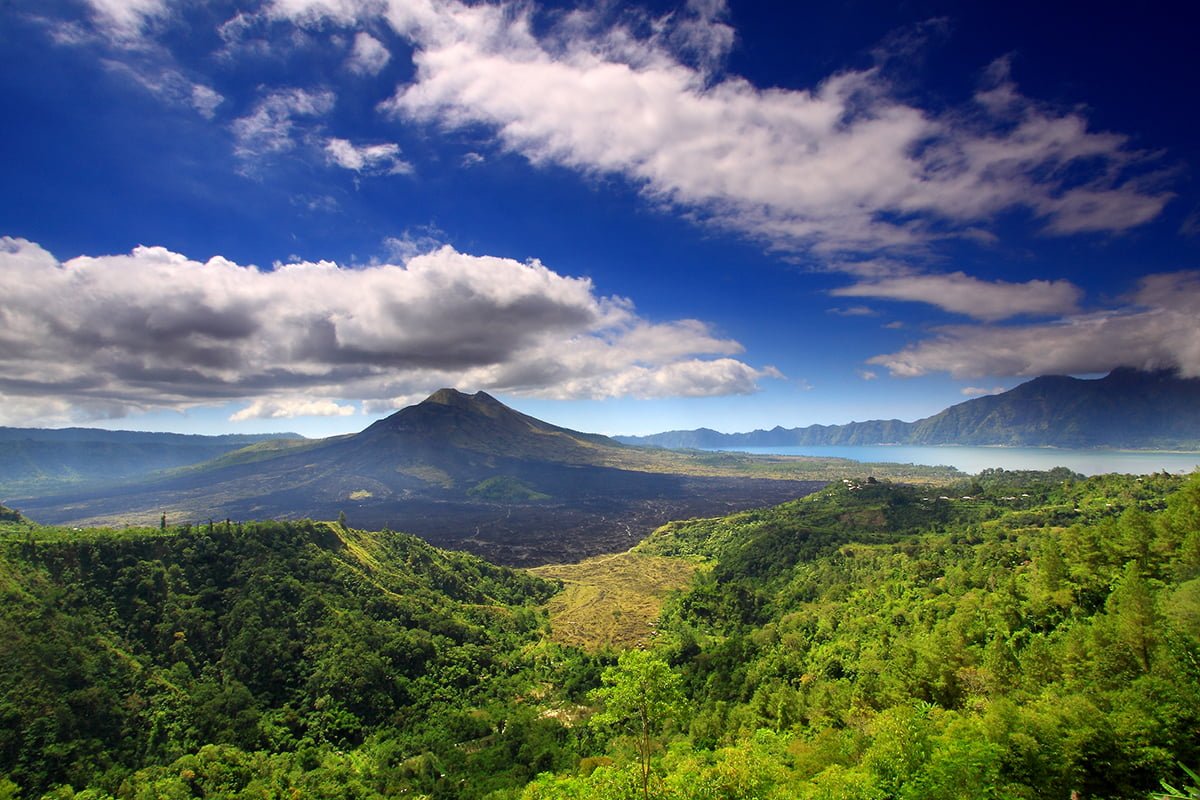 Around an hour's drive from Ubud, this famed active volcano is located in the Kintamani District of Bali's central highlands. It usually takes two to three hours to complete the moderate trek over well-marked routes. A picnic meal with eggs cooked by steam from the active volcano is frequently included on guided treks. The vistas are stunning and span the whole city on clear days.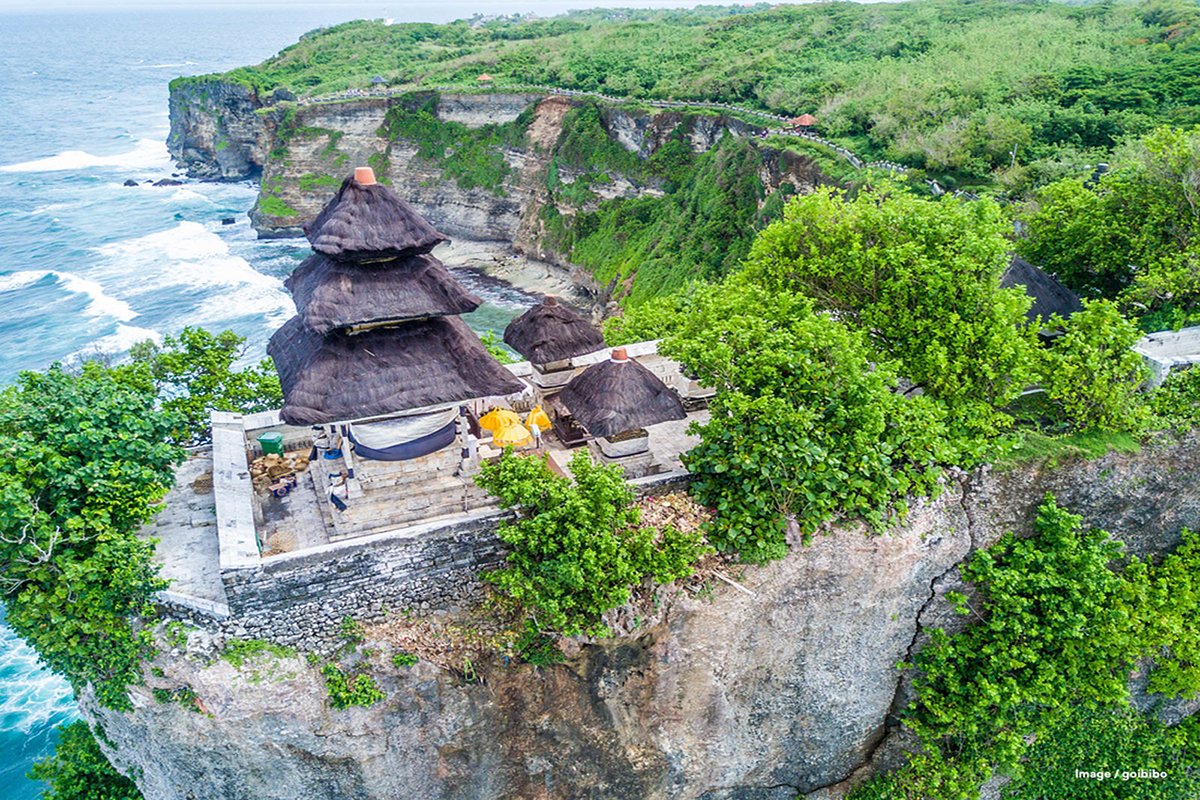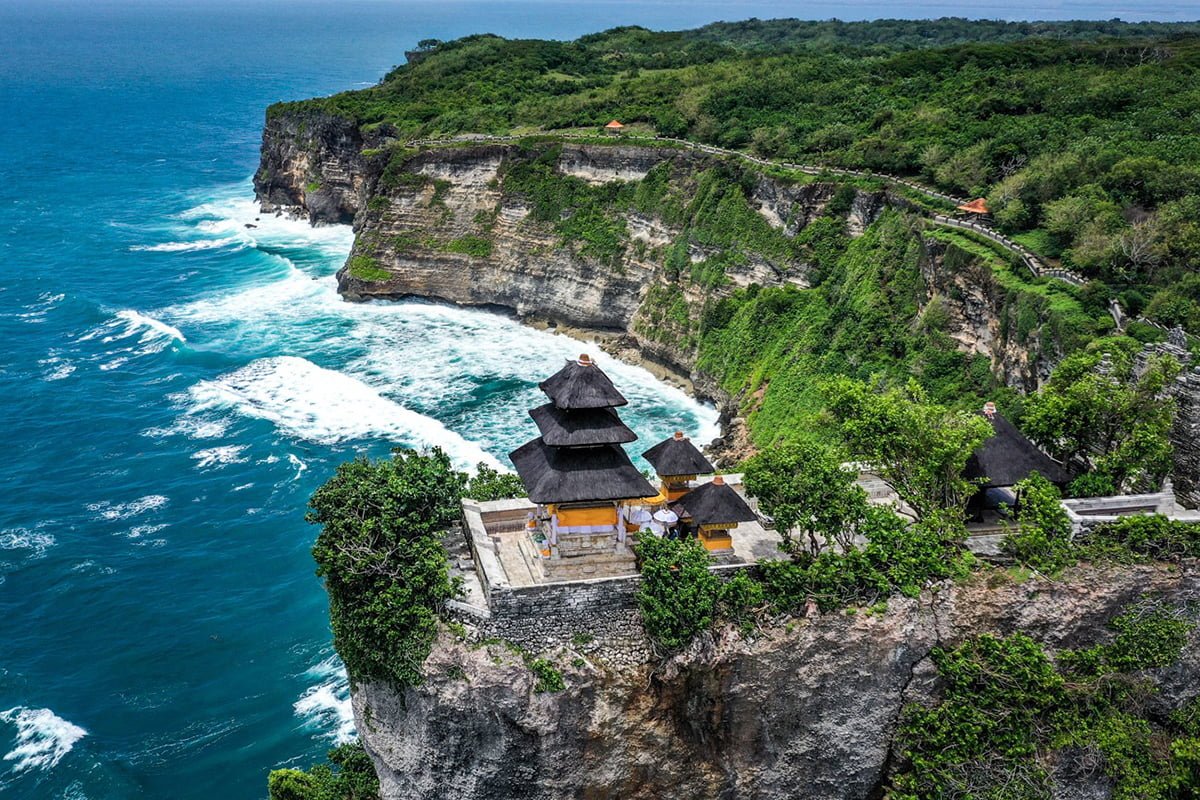 Locally, the Uluwatu Temple is called Pura Luhur Uluwatu (Luhur is Indonesian for "something of divine origin"). The temple, one of Bali's nine important directional landmarks and one of the most impressive on the island, is built atop a cliff about 70 meters above sea level. The design of Uluwatu Temple is distinctive, with a palm-frond black roof layered into the dark.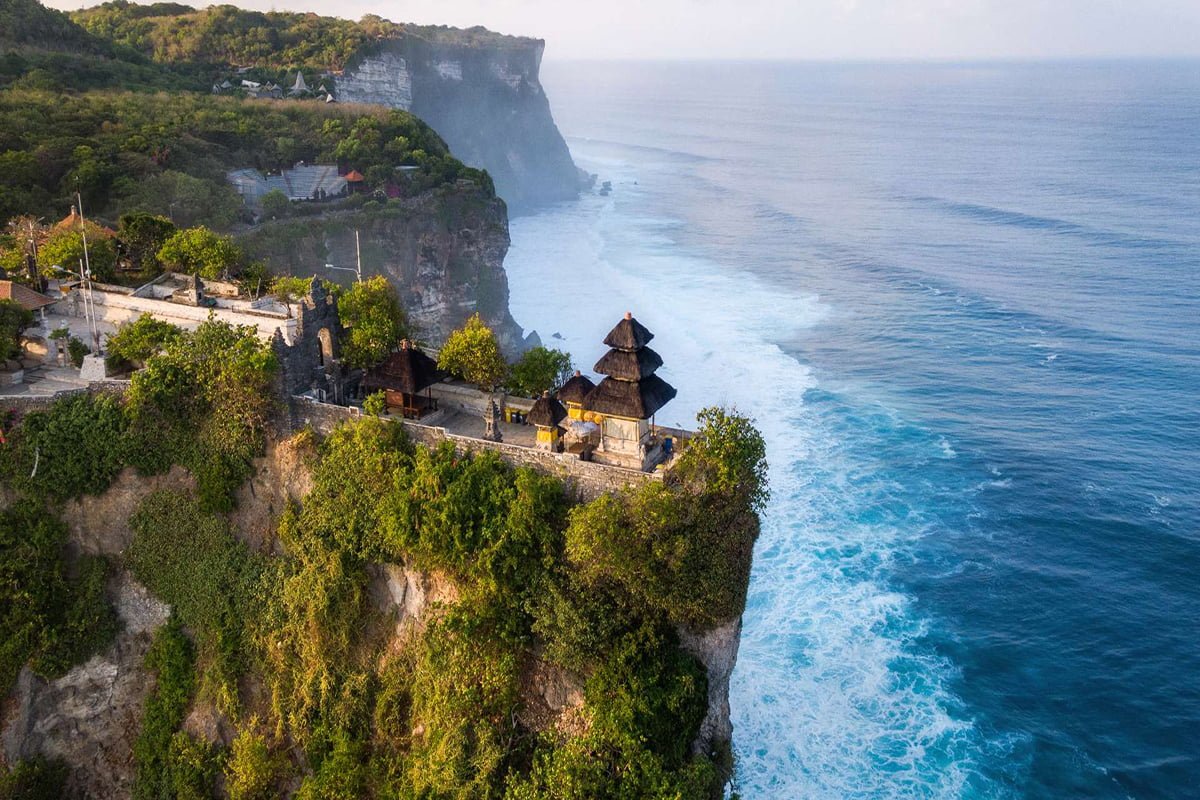 The most striking feature of Uluwatu Temple is its hazardous position, perched dangerously between heaven and earth. A picturesque walkway winds its way from the temple's entrance, passing breathtaking vistas. The temple is only accessible to Hindu worshipers, but it's worth a trip for the scenic setting and daily Kecak dance performances at sunset.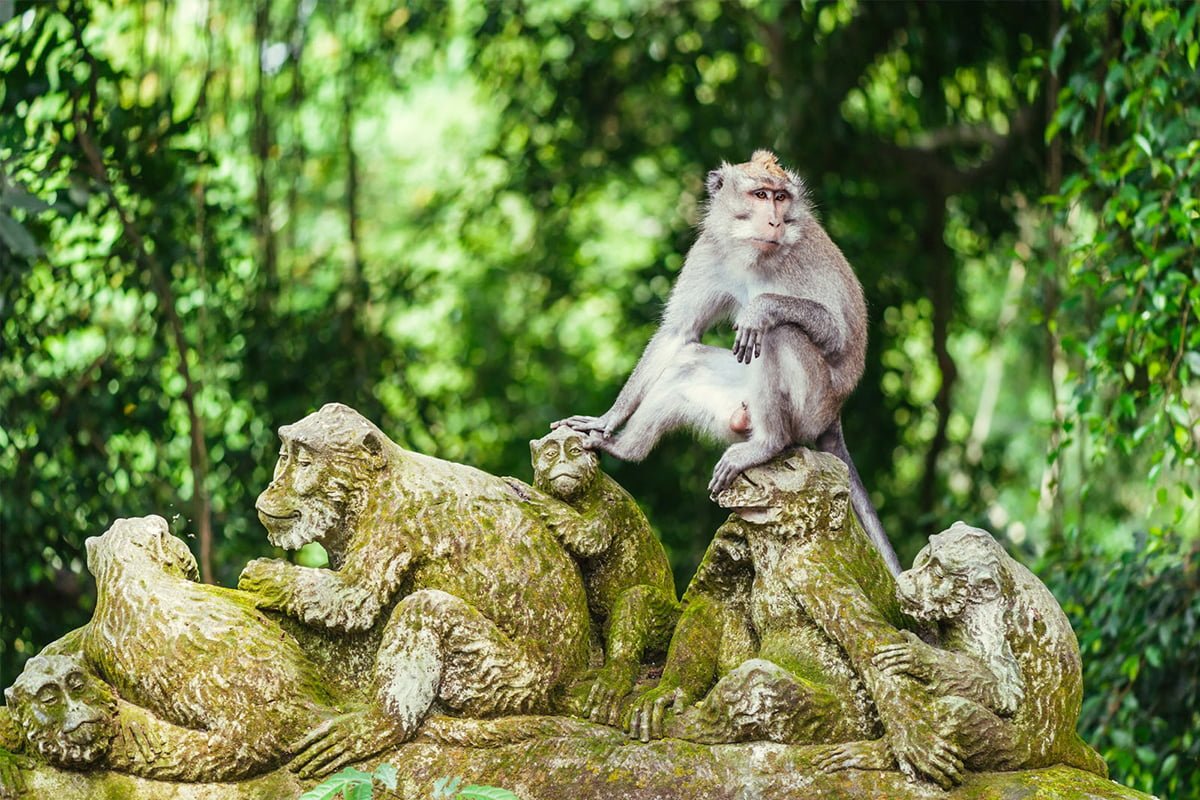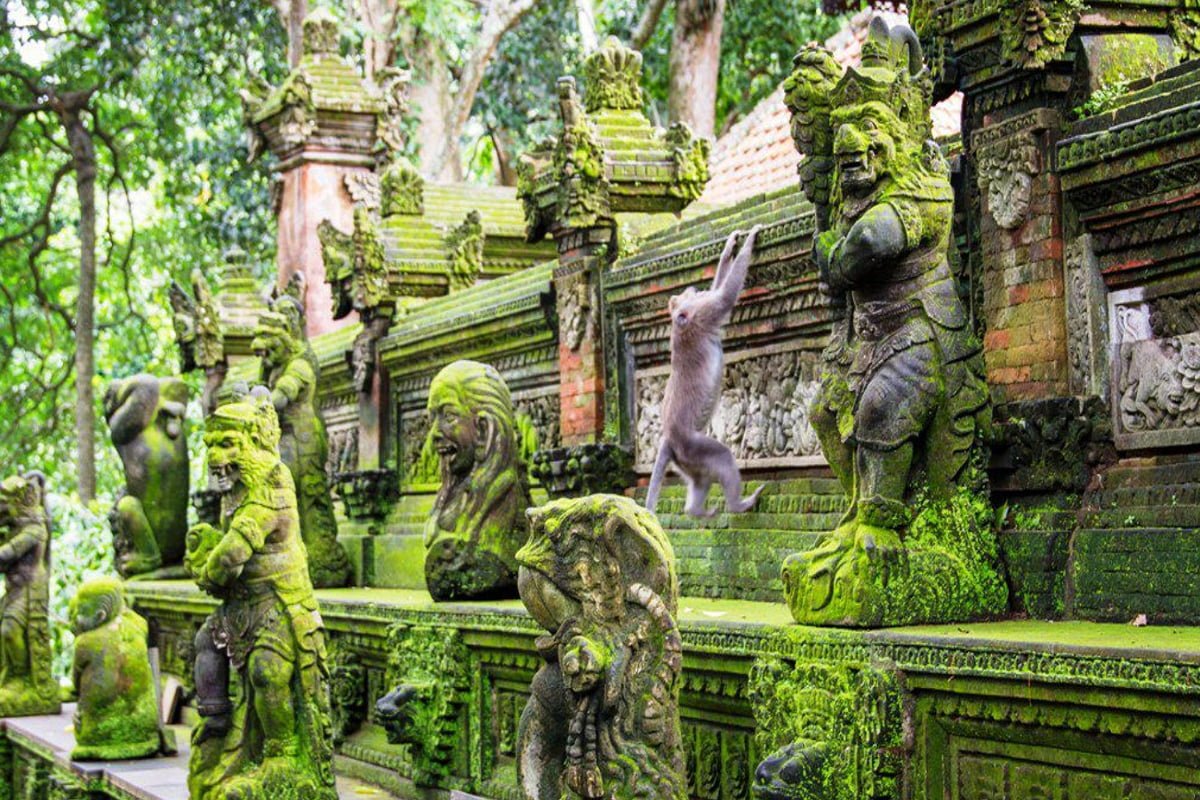 There are around 700 grey long-tailed macaques living in the Ubud Monkey Forest. This natural sanctuary, also known as the Sacred Monkey Forest of Padangtegal, features paved walkways through a green nutmeg forest and several old temples hidden behind thick vegetation. Due to its location, accessibility, and community-based administration, it is a well-liked wildlife reserve in Bali.
The forest symbolizes the peaceful coexistence of people and animals. Additionally, it protects endangered flora and acts as a site for studies on the social behavior of macaques.
A magnificent setting for seeing the monkeys' antics is provided by the old bathing temple Pura Beji, located northwest of the forest close to a refreshing stream.
Make cautious to protect your stuff while in the forest, and avoid making direct eye contact with animals (or grinning at them), as this might be construed as an aggressive gesture. Bringing food into the area is likewise not a brilliant idea.
Tegallalang Rice Terraces in Bali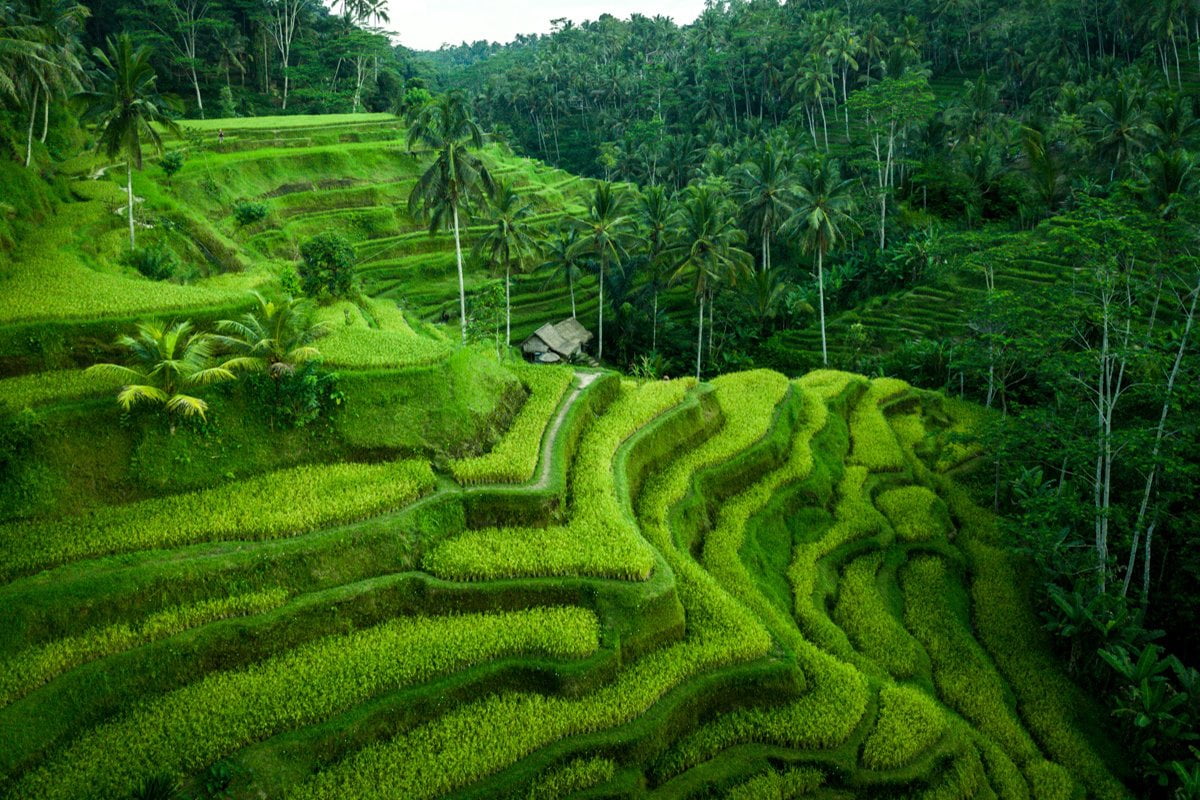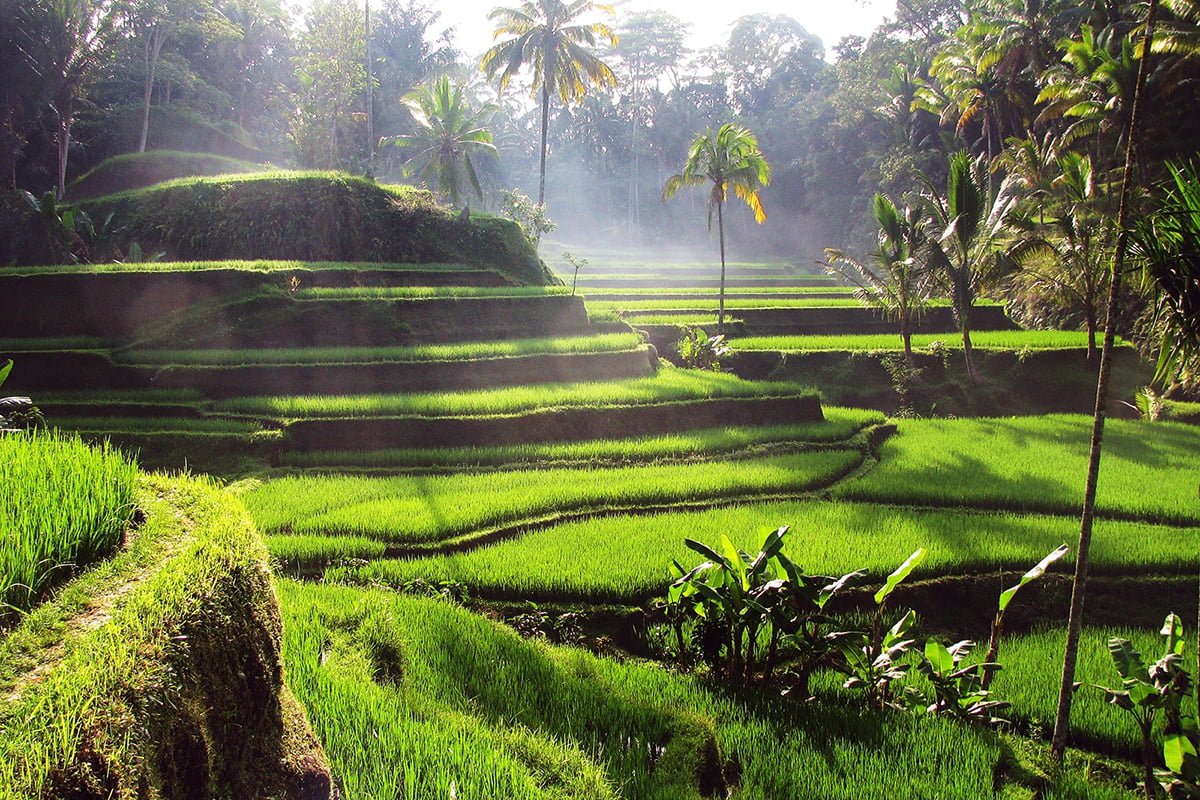 In Ubud, the Tegallalang Rice Terraces are renowned for their inventive irrigation system and stunning views of the rice terraces. In the eighth century, the famed holy man Rsi Markandeya is credited with passing down the subak, or ancient Balinese cooperative irrigation method. The towns of Pejeng and Campuhan, located near Ubud, have the other two of the three most beautiful terraced landscapes in the area.
A beautiful view that stretches out in front of you and away to the opposite side of the valley is provided by the Tegallalang rice terraces alone. The elevated location beside the roadway is chilly and windy, and it's a popular place for people to pause and snap pictures. This location is extremely popular with painters and environment enthusiasts.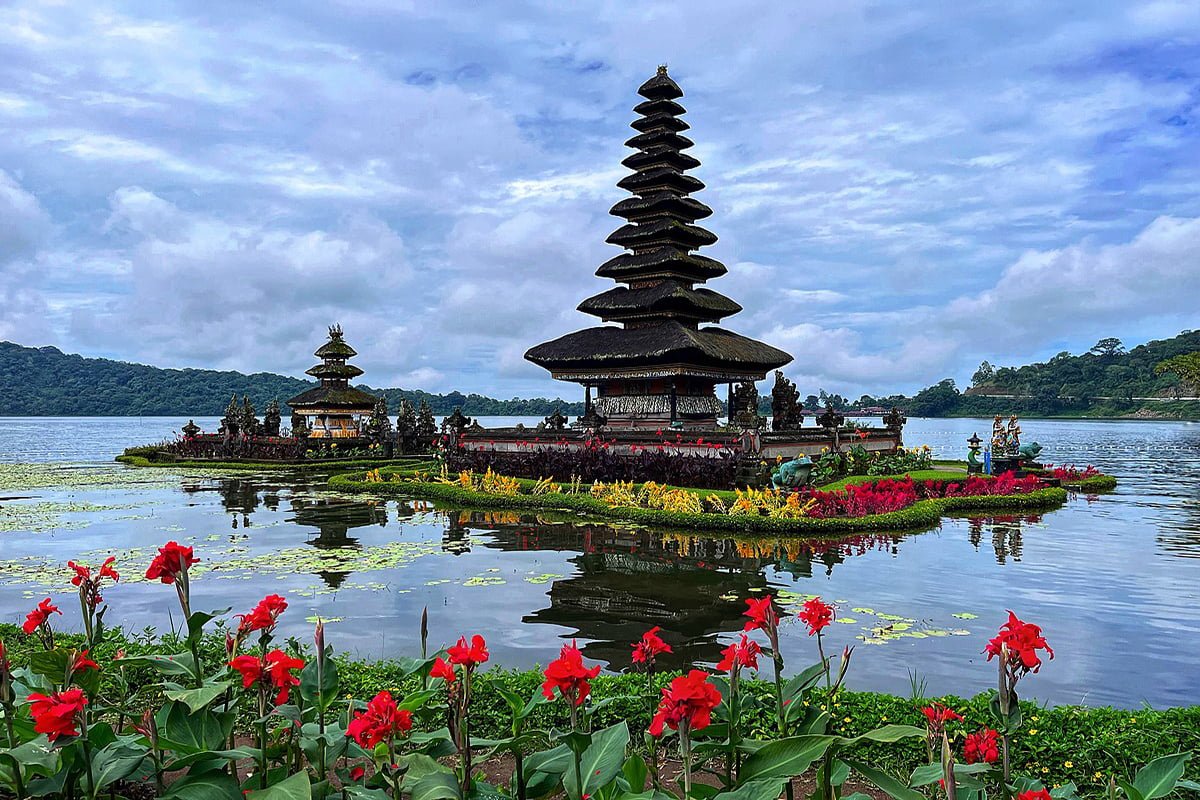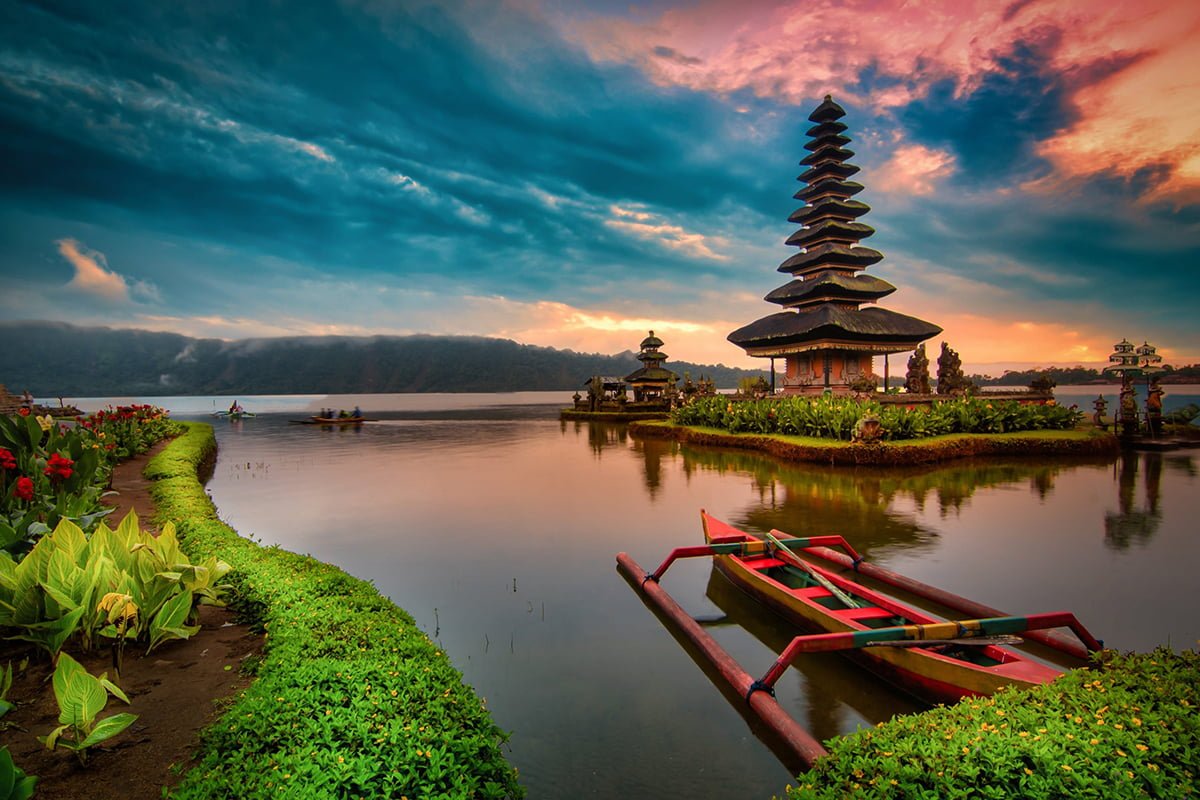 The Pura Ulun Danu Bratan, which dates to the 17th century, is one of Bali's most stunning temple complexes. It is situated on a little island near the western end of Lake Bratan in the frigid highlands of central Bali. Set against the imposing backdrop of Gunung Bratan, the thatched temples reflect in the lake and, when the water levels rise, seem to float on the surface. Dewi Danu, the goddess of the sea and lakes, is honored at the temple complex, and Lake Bratan is one of Bali's main sources of irrigation and drinking water.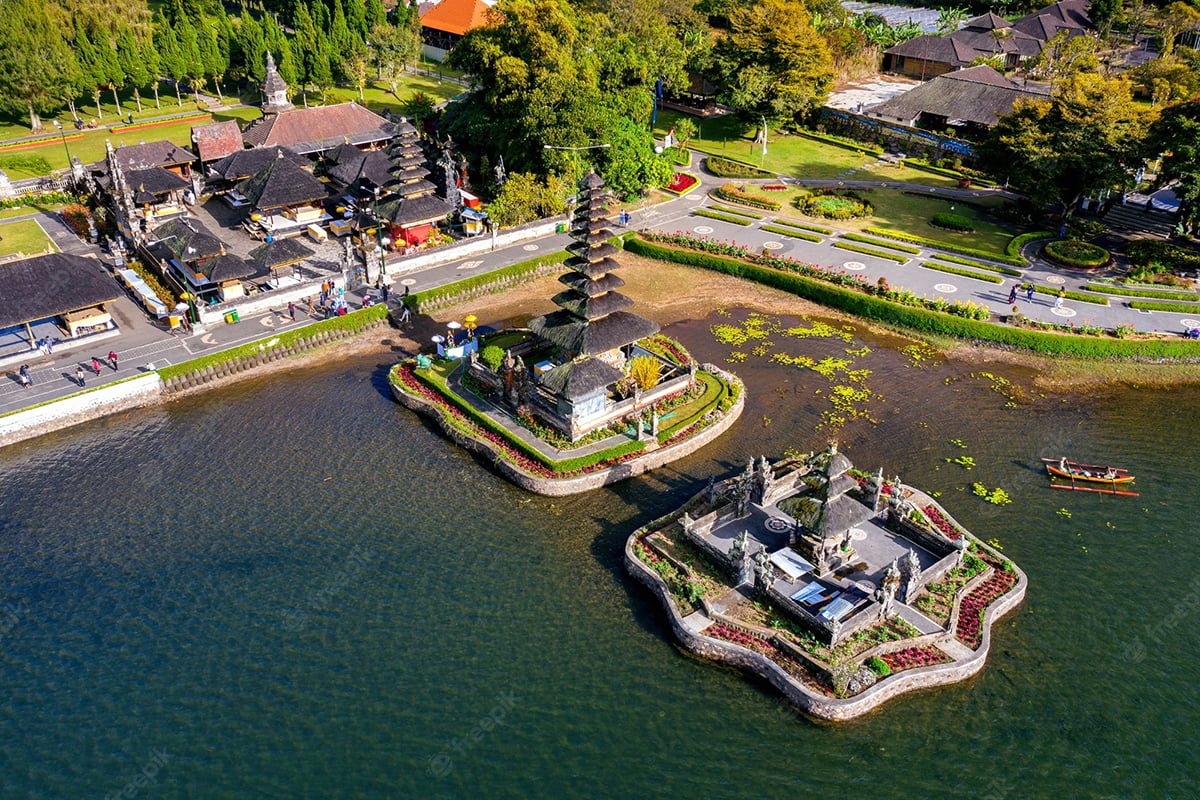 A fascinating aspect of the Buddhist stupa is the sculpture of Buddha sitting in a lotus position in niches on the square base. It is situated to the left of the first courtyard's entrance. The stupa is proof that Hindu Balinese people converted to Buddhism.
The best time to see this famed Hindu temple complex is in the early morning before the tour buses arrive. When chilly mist periodically blankets the lake and mountains beyond in the beautiful morning light, the temple looks stunning. You may also rent a canoe and paddle around the lake in it.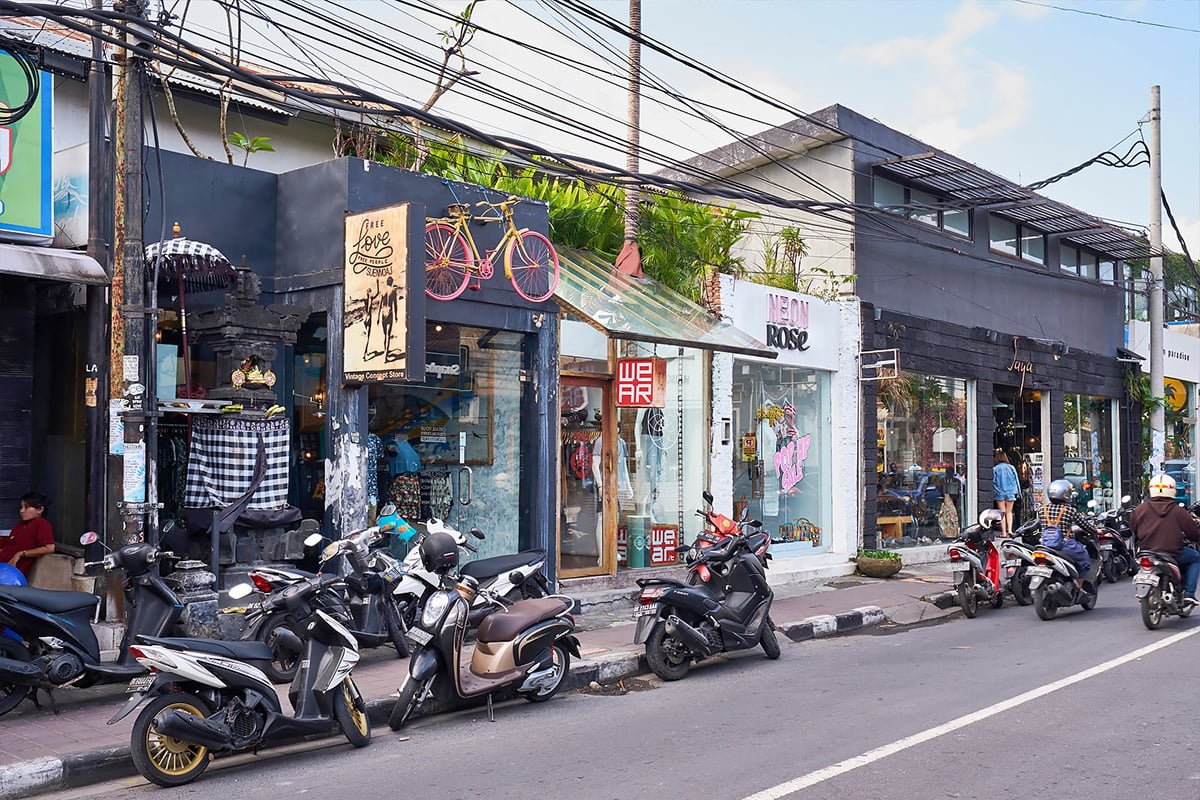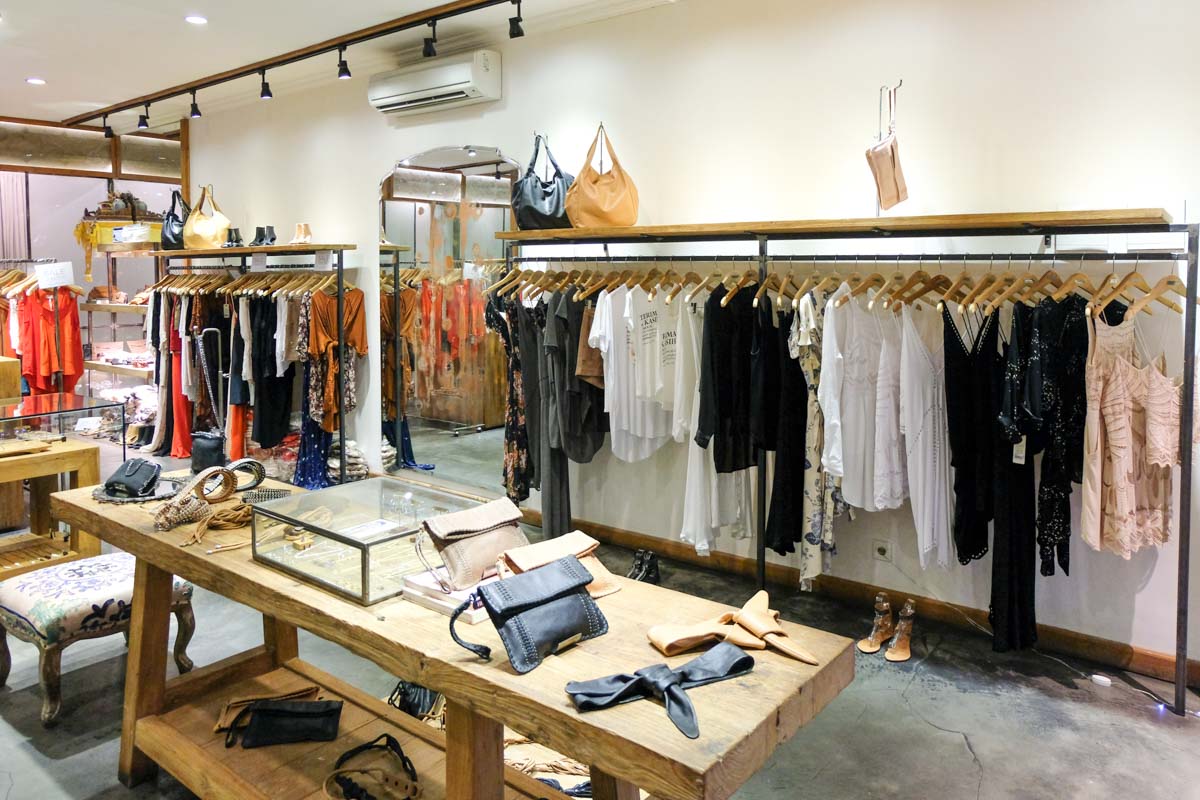 The most fabulous Balinese design can be seen throughout Seminyak's bustling streets, famed for its colorful designers and fantastic shopping. The trendy stores and bustling market booths sell various goods, including cutting-edge designer clothing, surf and swimwear, jewelry, furniture, and home goods.
Here you can shop everything from chic silk playsuits to island-boho maxi dresses and everything spectacular. Almost every woman with a heart loves to shop up a storm on vacation. Resort clothing royalty is what we're talking about here: slip dresses, romper shorts, jumpsuits, evening dresses, attractive camis, leather skirts, stunning kaftans, crochet cover-ups, scorching bikinis, sandals, luggage, accessories, and more! So, advance and conquer.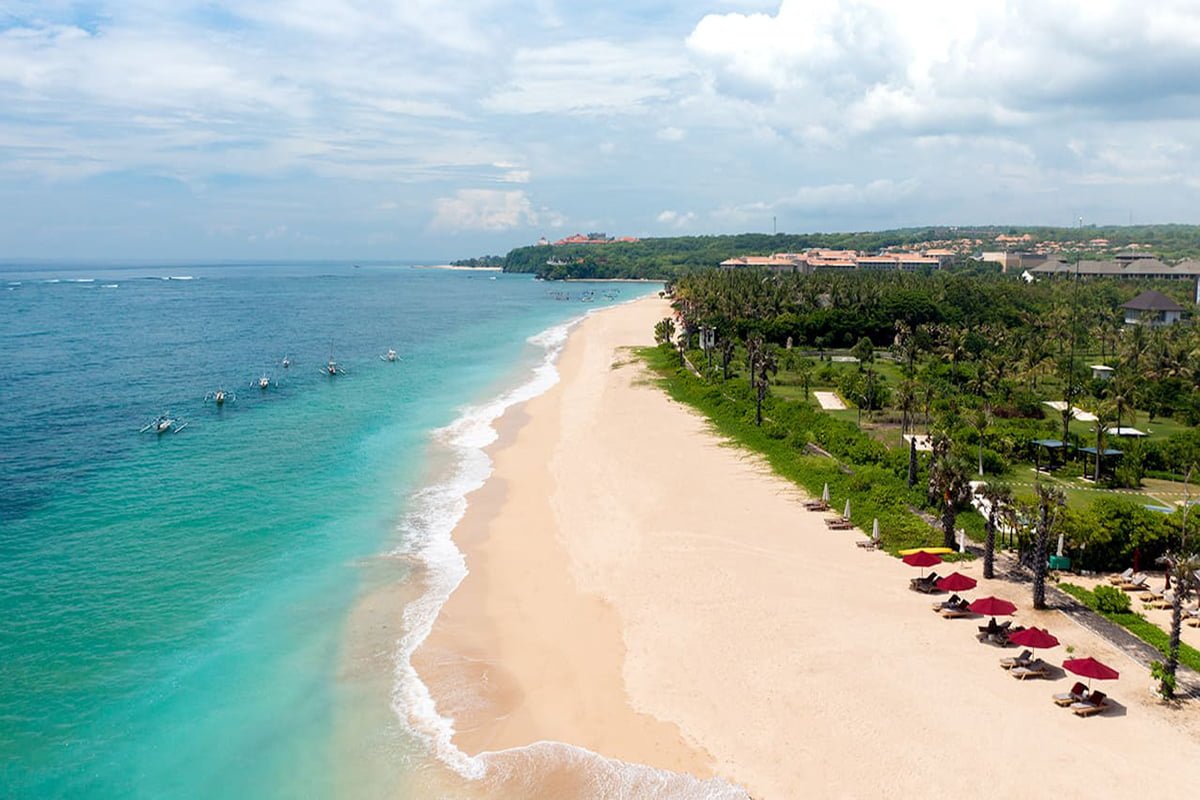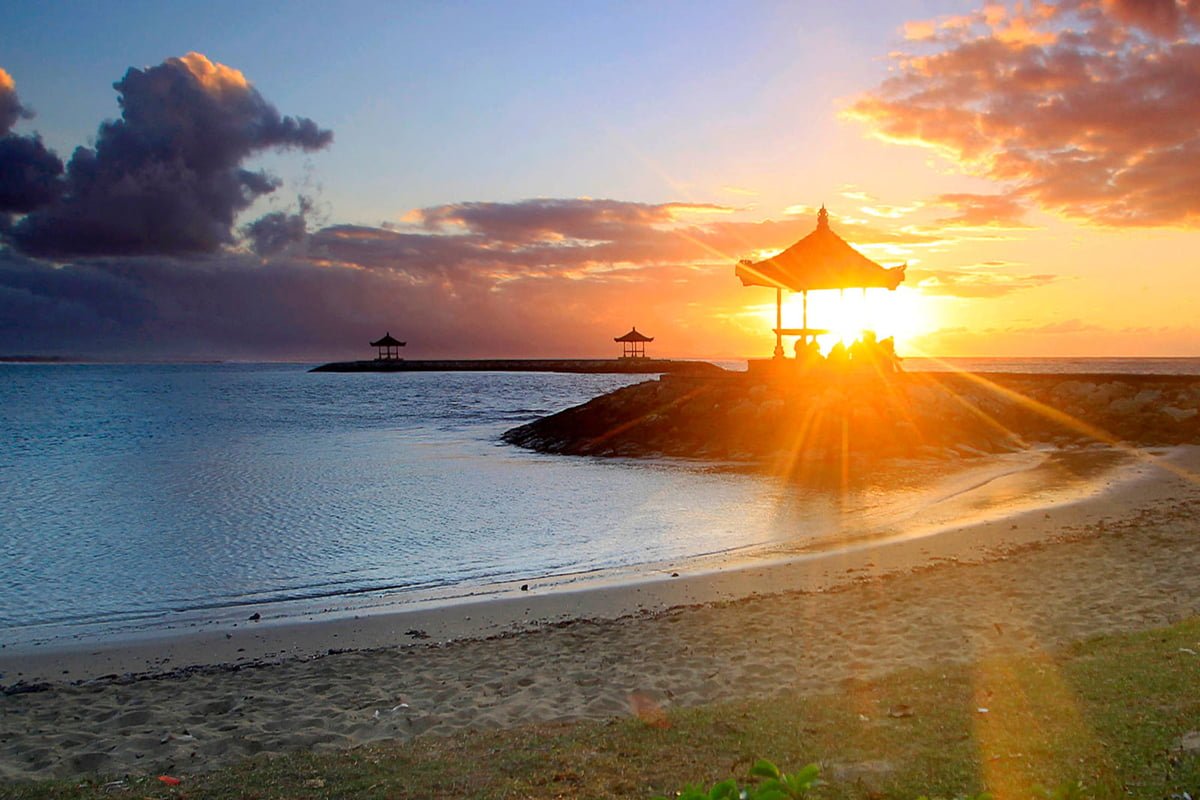 Look no further than Nusa Dua, a region in the southern portion of Bali, for the ideal beach holiday. This area should be noticed on your vacation to Bali because it is home to several stunning beaches, the most incredible 5-star resorts, and vibrant nightlife. We've put up the only Nusa Dua travel guide you'll ever need for your trip, packed with all the practical Nusa Dua travel advice you could need.
You may unwind on a cozy sun lounger with a refreshing beverage while listening to the lazily lapping surf on the soft, white sands. Of course, it is a gated resort enclave on its private peninsula, so you won't receive the same cultural experience you would go elsewhere in Bali, but if tranquility and relatively unpolluted sands are what you're looking for, you'll find it here, at one of Bali's most outstanding beaches.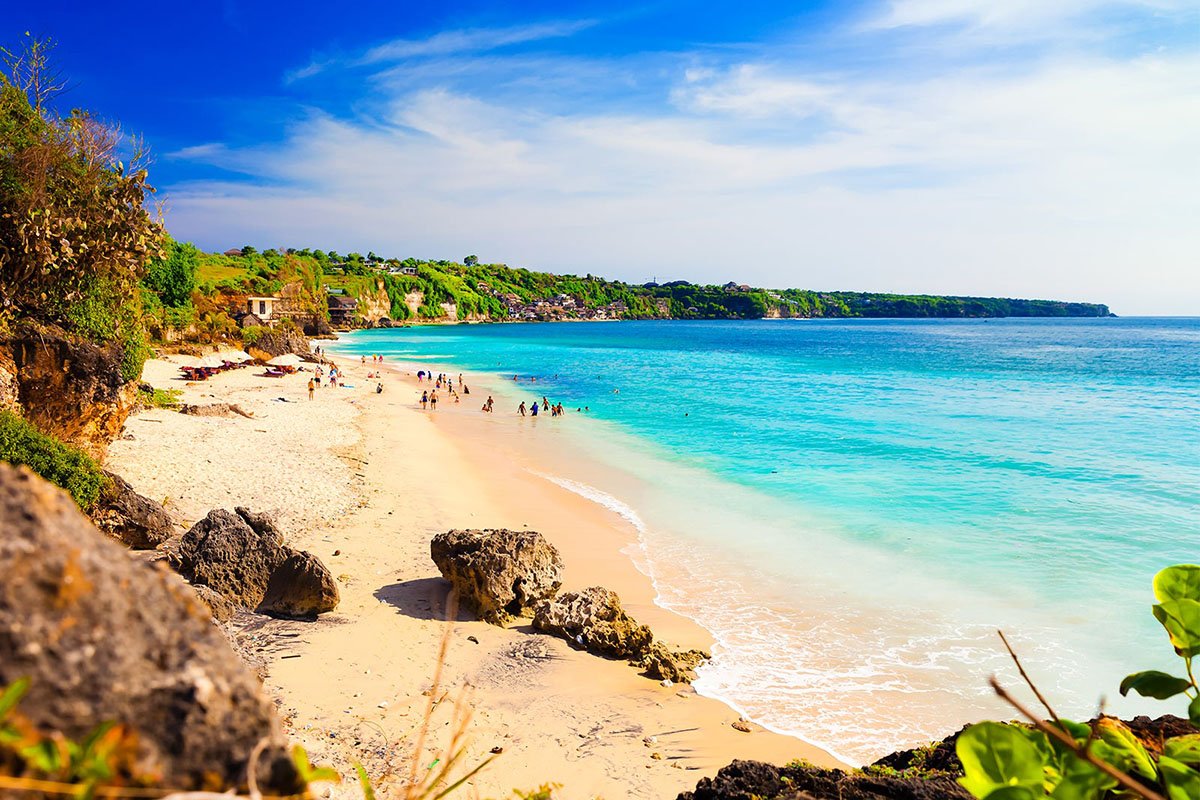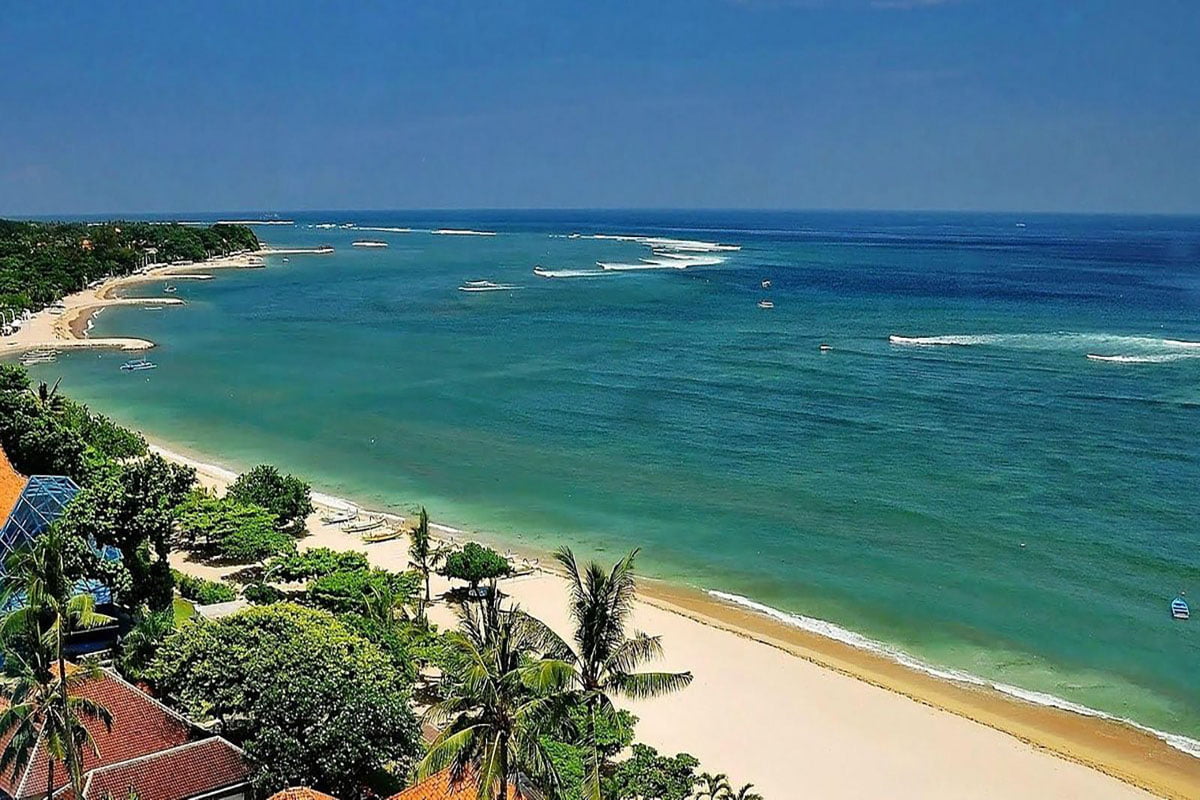 Kuta beach is a well-known stretch of sand, along with the Legian and Seminyak Beaches to the north. It is one of the trendiest locations to visit in Bali, even though it is congested and relentless hawkers persistently patrol the beach. Here, you'll have a great day, especially whether you're a novice surfer or want to take it all in.
The beach is lined with cafés and restaurants, and vendors set up on the sand are where you can book surf lessons and rent surfboards, boogie boards, sun loungers, and umbrellas. On a sweltering day, receiving an iceberg-cold coconut that is flowing with juice and delivered right to your sun lounger can be a present. Unfortunately, Beach vendors can be quickly turned off with a polite "no thanks."
Kuta Beach is one of the best places for young travelers looking for a more vibrant atmosphere than what the quiet beach resorts have to offer.
Besakih Temple (Pura Besakih)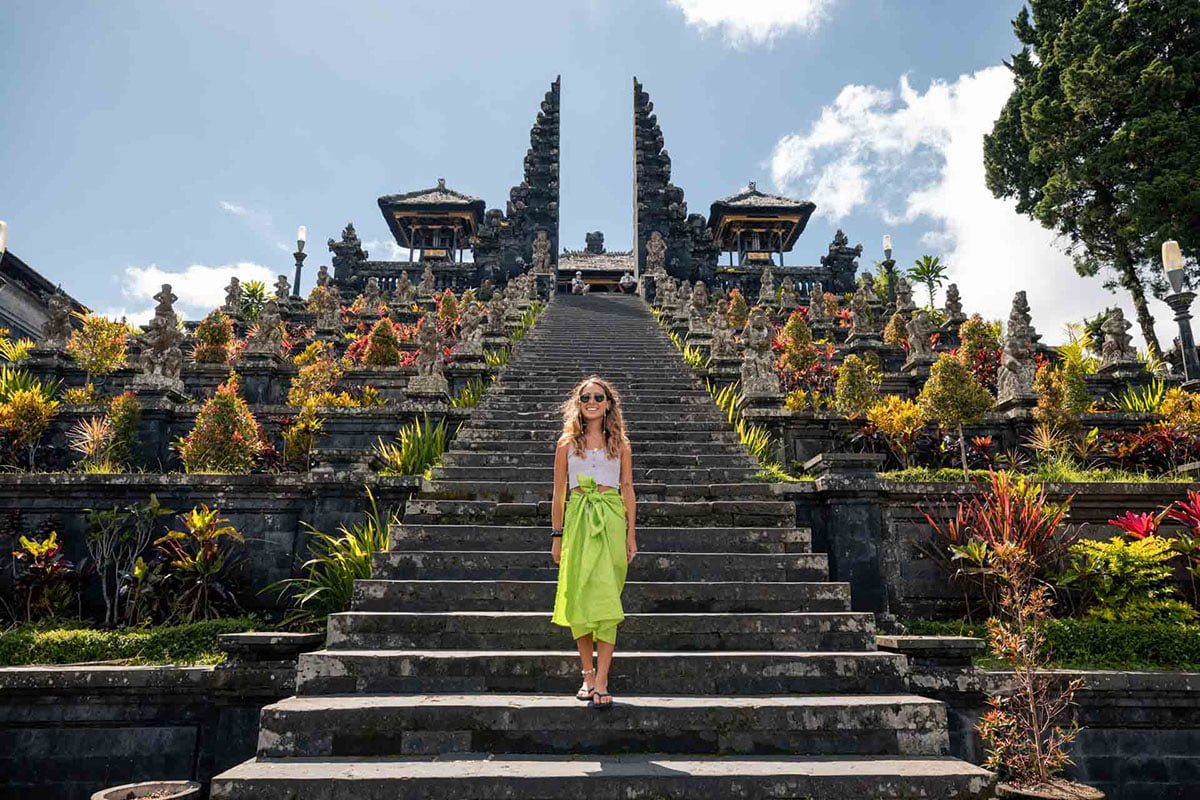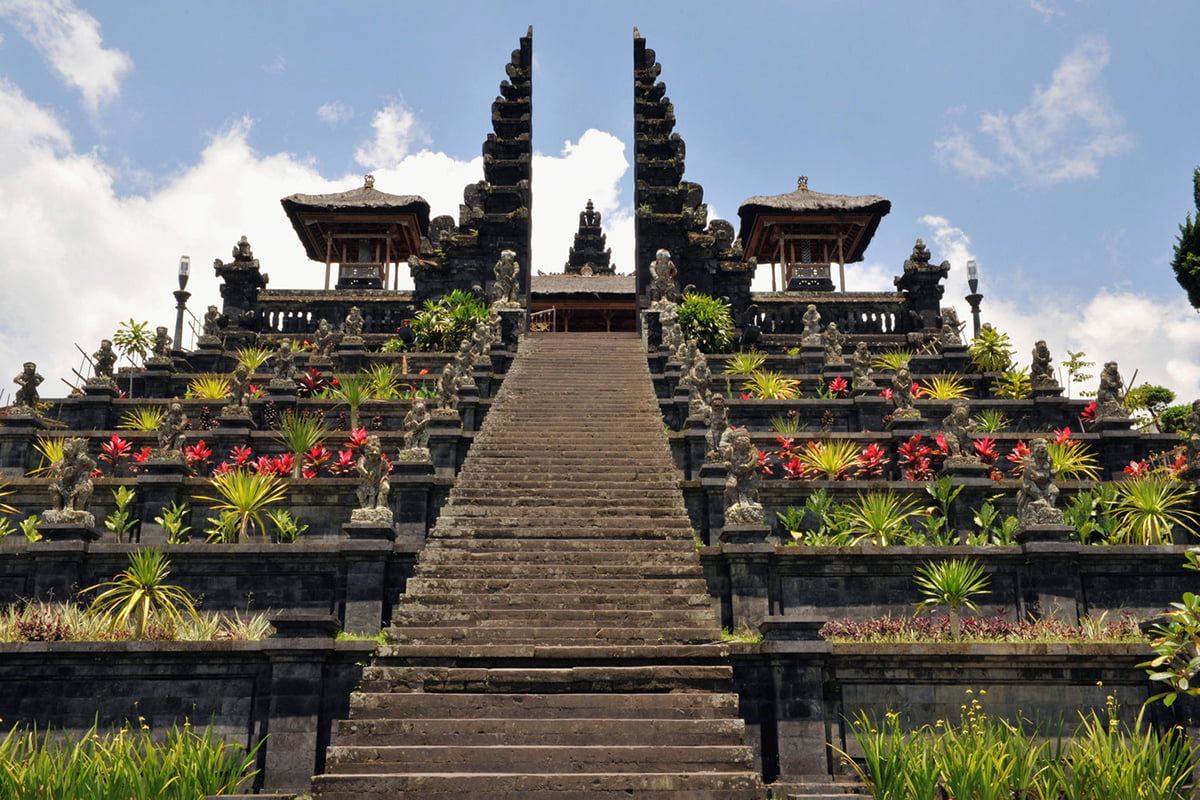 More than a thousand years old and known as the Mother Temple for good cause, Pura Besakih is the largest and holiest Hindu temple complex in Bali.
Pura Besakih, the spiritual hub for the Balinese people, comprises several temples and is situated in a breathtaking setting on the southern slopes of Mount Agung at 1,000 meters. Largest is Pura Penataran Agung.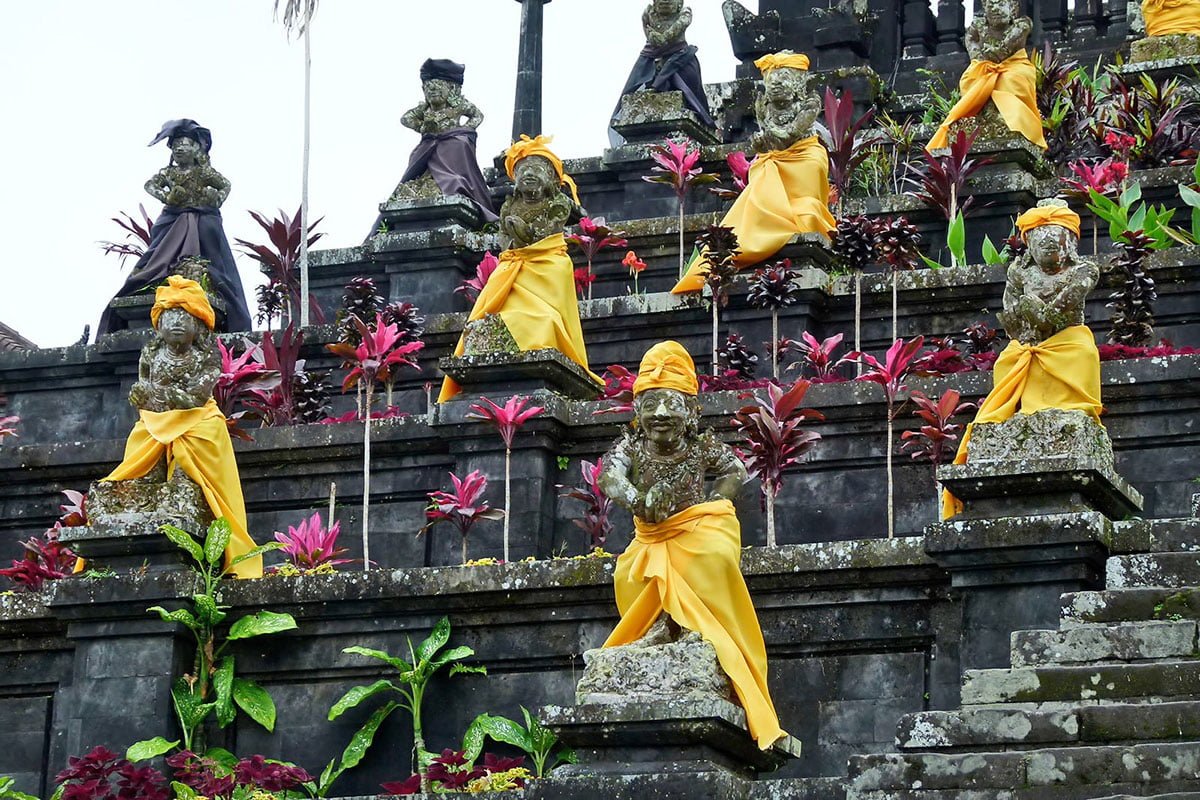 Lush rice paddies and forests surround this temple complex, and numerous significant festivals are held here; if you're lucky, you'll get to see one while you're there.
Spend around three hours seeing the temples. You'll need to walk a fair distance and climb a fair number of stairs, so it's a good idea to wear shoes that are suitable for walking.
Insider's Tip: Despite the fact that your admission ticket includes everything you'll need for your stay, you'll be approached by locals as soon as you enter the grounds to attempt and sell you sarongs, incense, tours, and other items. The best time to visit Pura Besakih is in the early morning before the tour buses come.
Booking Request for Singapore
Submit your details below and the Splendid Concierge Team will be in touch.