As you stroll along the lavish streets of Côte d'Azur, the alluring aromas of truffle and saffron waft through the air, enticing your senses. You have arrived in a gastronomic haven, home to some of the world's most acclaimed Michelin-starred restaurants. Whether you're in the mood for creative Mediterranean fare, traditional Provençal cuisine, or innovative fusion flavors, the French Riviera offers the pinnacle of fine dining.
In this article, you'll embark on a culinary adventure exploring 10 prestigious Michelin-starred establishments in Cannes, Monaco, and Saint Tropez that represent the epitome of excellence and artistry. Prepare for an unparalleled gourmet experience that will leave your taste buds dazzled and your soul nourished. Bon appetit! Let the indulgence begin.
Le Louis XV – Alain Ducasse À L'Hôtel de Paris (Monaco)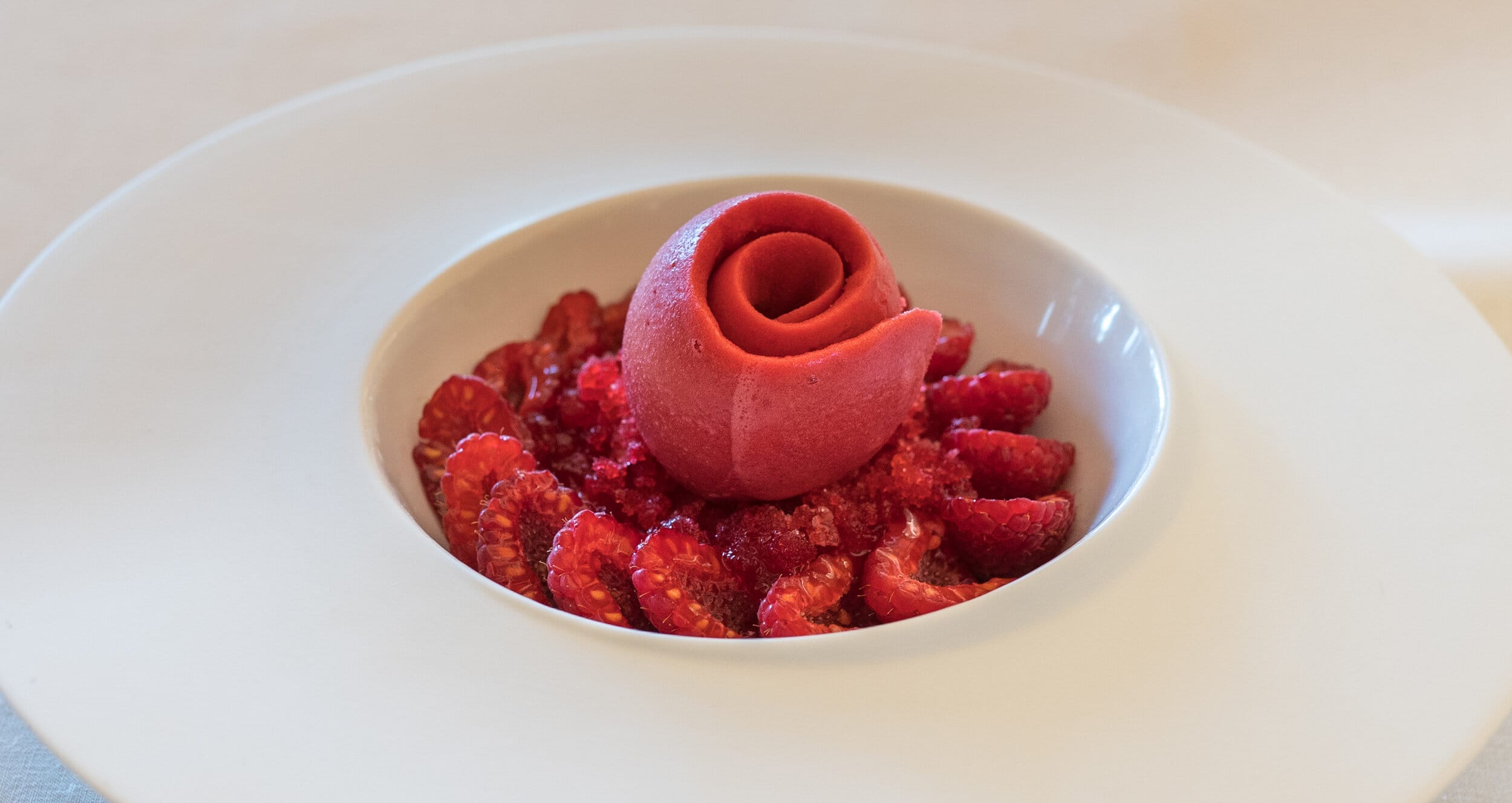 To experience the pinnacle of fine dining in the French Riviera, look no further than Le Louis XV – Alain Ducasse à L'Hôtel de Paris in Monaco. Under the helm of world-renowned chef Alain Ducasse, this prestigious three-Michelin-star restaurant provides an unparalleled culinary journey.
Housed within the historic Hôtel de Paris Monte-Carlo, the opulent decor of crystal chandeliers, regal purple fabrics, and gilded accents sets the stage for an evening of sheer decadence. An exceptional wine list boasting over 6,000 rare vintages complements the haute cuisine.
The tasting menu is the only option, allowing you to sample masterful creations like langoustine with Osetra caviar and sea urchin, blue lobster in a delicate shellfish jelly, or meltingly tender Wagyu beef with black truffle. Each course utilizes the finest regional ingredients and pushes the boundaries of technique, texture, and flavor in sublime fashion.
A meal at Le Louis XV is a once-in-a-lifetime experience that awakens all the senses. Personalized, discreet service ensures every detail is meticulously attended to without pretense. Witnessing culinary artistry at the highest level in such an iconic setting creates cherished memories that linger long after returning from your Mediterranean escape.
For those seeking to indulge in the spectacular, Le Louis XV delivers an evening of pure enchantment through its orchestration of luxurious ambiance, world-class wine, and virtuosic cuisine. An epicurean adventure in the truest sense, this restaurant deserves its reputation as a gastronomic paradise without parallel.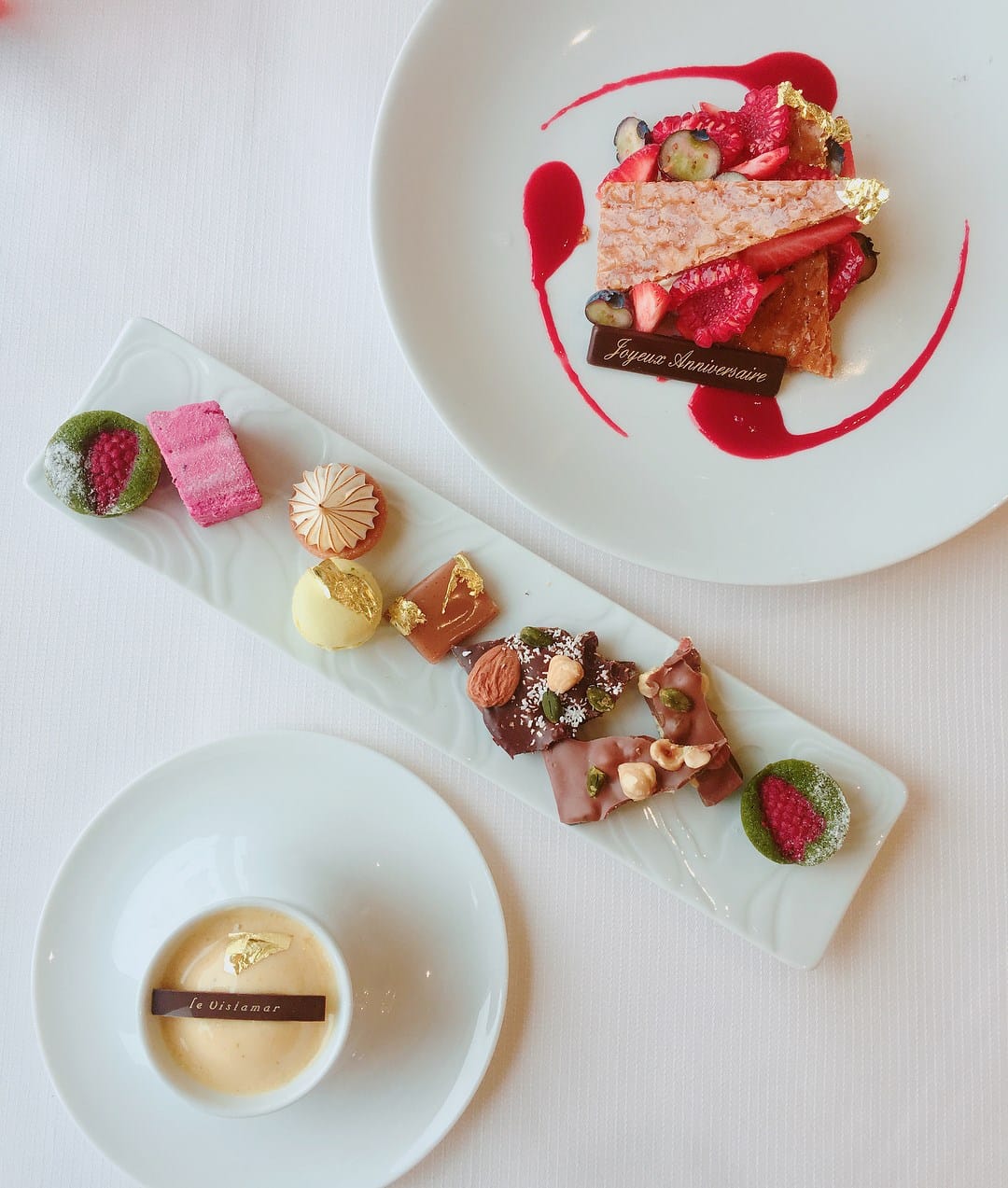 If you seek an elegant dining experience amidst the glamor of the French Riviera, look no further than Le Vistamar. Located in the luxurious Hôtel Hermitage in Monaco, Le Vistamar offers Michelin-starred Mediterranean fare and dazzling views of the Mediterranean Sea.
Chef Benoît Witz helms the kitchen at Le Vistamar. His innovative take on Mediterranean cuisine earned the restaurant its first Michelin star in 2016. Chef Witz sources the finest local ingredients to create artistic dishes like blue lobster with citrus and caviar, and veal sweetbreads with chanterelle mushrooms. An exceptional wine list highlights selection from Provence and beyond to pair with each masterful course.
The restaurant's sleek interior provides an intimate yet opulent setting. Floor-to-ceiling windows offer panoramic vistas of the sea and Monaco Harbor. In warmer months, dine al fresco on the spacious terrace shaded by palm trees. Watch the superyachts docked in the harbor as you savor Chef Witz' creations.
A meal at Le Vistamar is a culinary event in itself. Treat yourself to the seven-course tasting menu to fully experience the chef's skills. From the first amuse-bouche to the final petit four, dining at Le Vistamar is a chance to indulge in world-class cuisine amid the height of Riviera luxury. Le Vistamar offers the pinnacle of fine dining in an unparalleled setting. For those seeking an unforgettable gastronomic escape in the south of France, Le Vistamar awaits.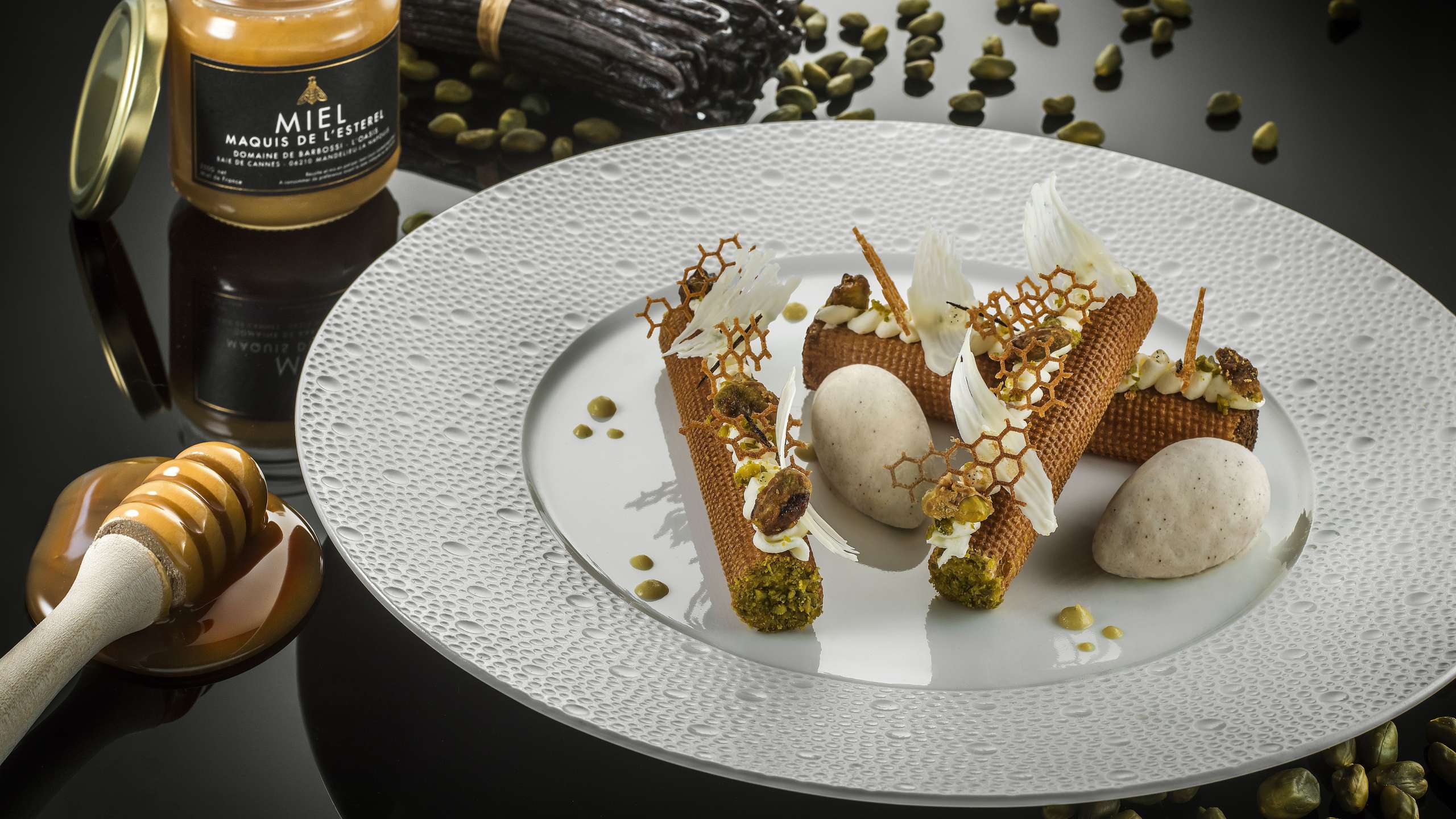 Nestled in the hills above Cannes, the two-Michelin-star L'Oasis offers a luxurious fine dining experience with stunning views of the Mediterranean. Under the direction of head chef Bruno Oger, L'Oasis highlights the finest local ingredients prepared with subtle Asian influences and artistic precision.
A seven-course tasting menu featuring dishes like blue lobster with lemongrass and coriander or veal sweetbreads with truffle demonstrate Oger's masterful technique and creativity. Each course is beautifully plated and paired with wines from their extensive cellar. For an extra indulgence, opt for the wine pairing to complement each dish.
The sleek dining room, awash in cream and mahogany, opens onto a terrace overlooking tiered gardens and olive groves stretching to the sea. In warmer months, request a terrace table to dine surrounded by the garden's fragrant blooms and with the moonlit water as your backdrop. It's a magical, memorable setting for any special occasion or simply an unforgettable evening escape from the bustle of Cannes.
Service is flawless, unobtrusive yet attentive, ensuring every detail of your meal flows seamlessly from start to finish. From the amuse-bouche to mignardises, a dinner at L'Oasis is a masterclass in refined gastronomy and a true gourmand's delight. You'll leave already planning your return to this hilltop haven where food, wine and ambiance converge in perfect harmony.
L'Oasis is open year-round for dinner Wednesday through Saturday with seatings at 8 pm. Reservations are required and dress code is formal. While expensive, the experience is worth the splurge for a sublime culinary adventure in an idyllic setting. A meal at L'Oasis is a glittering gem in an epicurean's crown.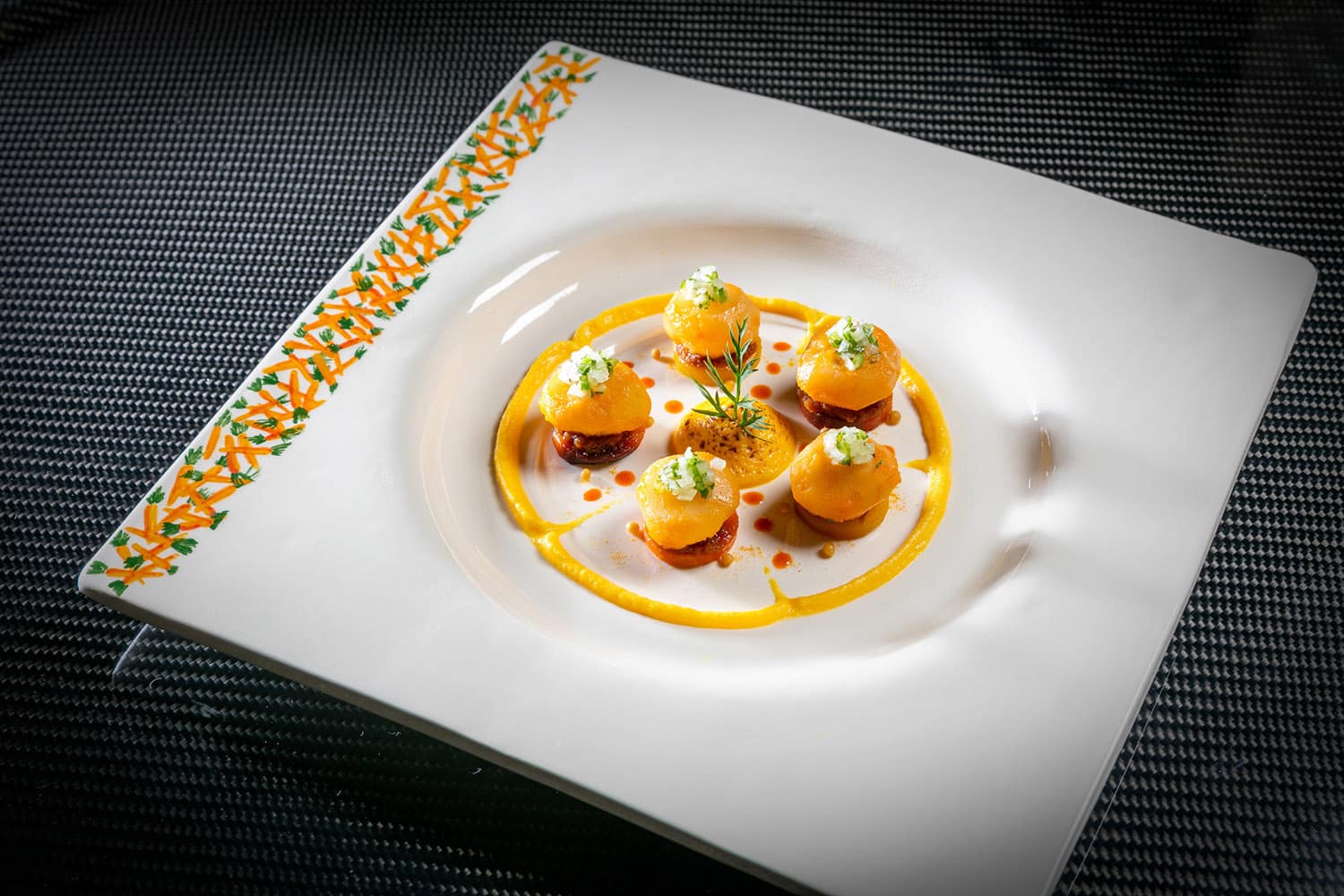 Nestled within the historic Hotel de Paris, La Palme d'Or is a two-Michelin-starred gastronomic experience in Cannes helmed by Chef Christian Sinicropi. Opened in 1987, the elegant restaurant provides a sophisticated dining experience with a menu celebrating the flavors of the Mediterranean.
Chef Sinicropi's cuisine spotlights seasonal, local ingredients prepared with precision and creativity. His artful dishes might include Brittany lobster with fennel and citrus, or veal sweetbreads with white asparagus. The wine list highlights more than 1,000 labels, with a focus on the Rhône Valley and Provence. For an indulgent treat, try the cheese selection featuring rare, perfectly aged specimens.
With its opulent decor of murano glass chandeliers, gilded mirrors and plush furnishings in shades of royal red and gold, the setting matches the caliber of the cuisine. Floor-to-ceiling windows offer views of the hotel gardens and the Croisette seafront promenade. Jacket and tie are required for gentlemen, and reservations are essential, especially during the Cannes Film Festival.
A meal at La Palme d'Or is a splashy, sophisticated affair and a pinnacle of fine dining on the French Riviera. Under Chef Sinicropi's masterful direction, diners can expect an unforgettable culinary experience celebrating the region's beautiful produce and wines. For those seeking the best of the best in Cannes, La Palme d'Or is a Michelin-starred must.
A stunning 18-hole championship course, Infinitum Hills features some unique holes with fairways bordering pine and olive trees. The 18th hole, which has a significant element of danger and reward as well as too many hazards for it to be a straightforward ending hole, will stick in your mind for a while after the round has ended. There are several fantastic short par-3s and some longer holes on the scorecard. Could not miss from the world's best luxury golf resorts!
Le Chabichou (Courchevel)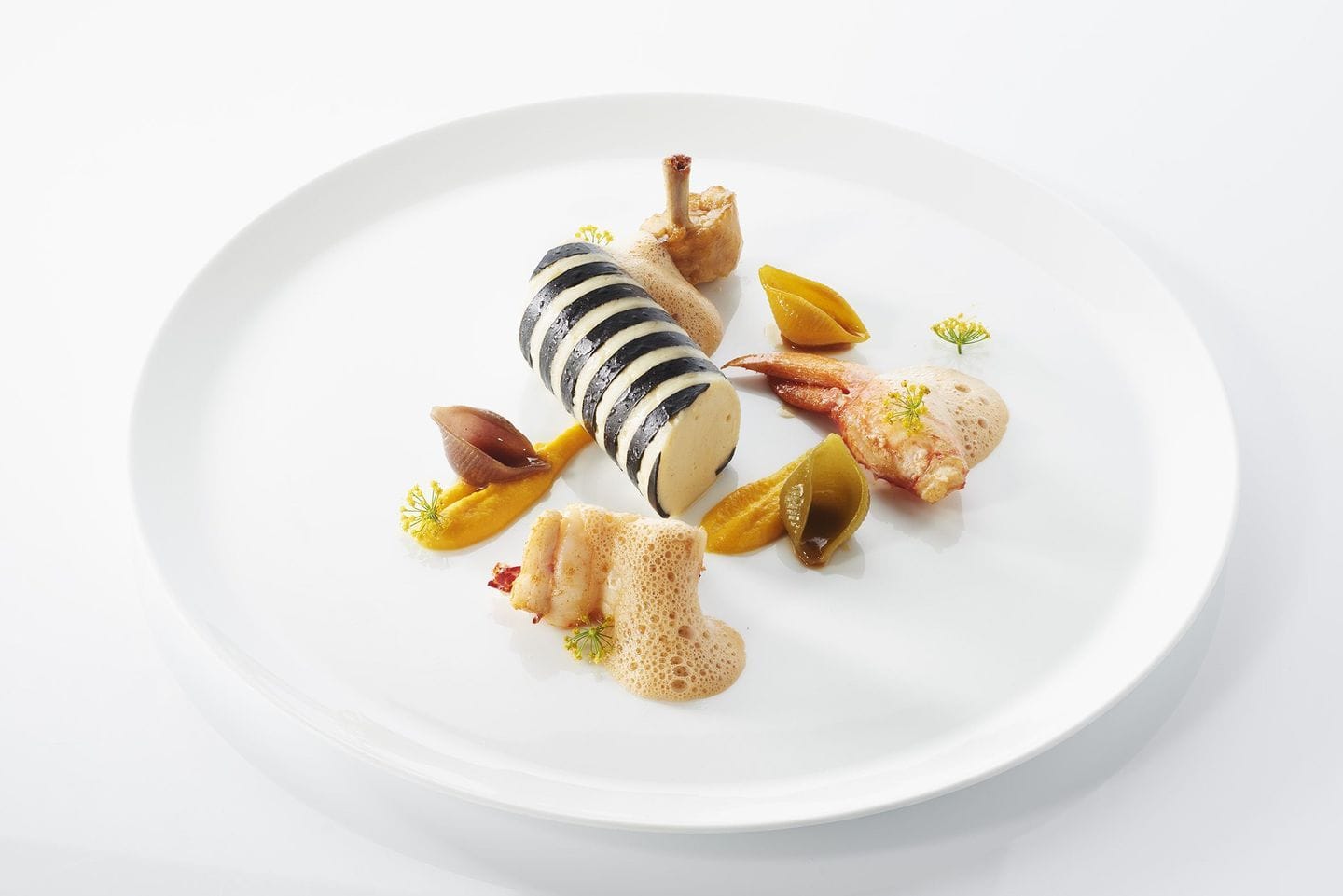 Nestled in the French Alps, Le Chabichou is a two-Michelin-starred restaurant located within the luxurious Courchevel ski resort. Helmed by Chef Michel Rochedy since 2003, Le Chabichou provides an alpine fine dining experience like no other.
The rustic yet elegant dining room features wood beams, a fireplace, and panoramic views of the mountains. An open kitchen allows guests to observe the meticulous preparations of Rochedy's seasonal tasting menus. Dishes incorporate local Savoyard ingredients, with options like pumpkin soup with foie gras, venison with spiced chocolate sauce, and Beaufort cheese soufflé. An extensive wine list highlights the best of the Rhône and Bourgogne regions.
Service is impeccable, with a refined and polished staff to guide you through the multi-course extravaganza. Jacket and tie are required for gentlemen, and reservations should be made months in advance. For a truly indulgent evening, book Le Chabichou's private dining room for up to 12 guests. Rochedy will customize a bespoke menu based on your preferences, with optional wine pairings selected from the restaurant's impressive cellar. This intimate space provides the ultimate alpine escape, ensconced in luxury with breathtaking vistas as your backdrop.
Whether enjoying the theater of the main dining room or an exclusive evening in the private salon, Le Chabichou offers a superlative fine dining experience in one of the world's premier ski destinations. Two Michelin stars recognize Rochedy's masterful interpretations of regional cuisine and his relentless pursuit of excellence. For those seeking the pinnacle of alpine gastronomy, Le Chabichou is a destination unto itself.
As you have discovered, the French Riviera offers some of the most luxurious and exclusive fine dining experiences in the world for those seeking a taste of elegance. Whether enjoying panoramic views of the Mediterranean while dining al fresco in Monaco, being pampered with the finest ingredients and wine pairings in Cannes, or delighting in creative cuisine highlighting seasonal local produce in Saint Tropez, you will be transported. A meal at any of these acclaimed Michelin-starred restaurants is a chance to indulge the senses and embrace the art of gastronomy.
For a few blissful hours, everyday worries fade away, leaving you focused on each delectable bite. Though the bill may be steep, the memories of a perfect meal overlooking the glittering sea or surrounded by the ambiance of a stylish dining room will linger for years to come. A bucket list experience for any gourmand, the culinary treasures of the French Riviera await.
After all, for those accustomed to the finest things in life, time is your most valuable luxury. Let Splendid Concierge create a customized itinerary featuring private tours, VIP access, and personalized encounters fit for royalty.
Booking Request for Michelin-Starred Dining in Cannes, Monaco, and Saint Tropez
Submit your details below and the Splendid Concierge Team will be in touch.