Simply put, London offers a wide variety of food. In the renowned city, you may locate a restaurant delivering a top-notch variation of your preferred food regardless of your price range. There is no one most outstanding restaurant ranking in London, but in this article, we'll concentrate on fine dining. We have decided to concentrate on the restaurants that have attained the highest levels of excellence, even if there is just as much quality in Borough Market as in Mayfair.
Although you will dine brilliantly at many of the locations we recommend below, you will frequently, but only sometimes, spend considerably for the opportunity. We don't advocate recommending restaurants where the cuisine is poorer than what you might whip up at home. Instead, these are just some of our favorite places to feel fabulous in London. Here are some locations where you can experience the very, very high life, complete with truffle-topped pizza, Champagne that is available at the touch of a button, crystal-lined restrooms, and flambéed crêpes on a cart.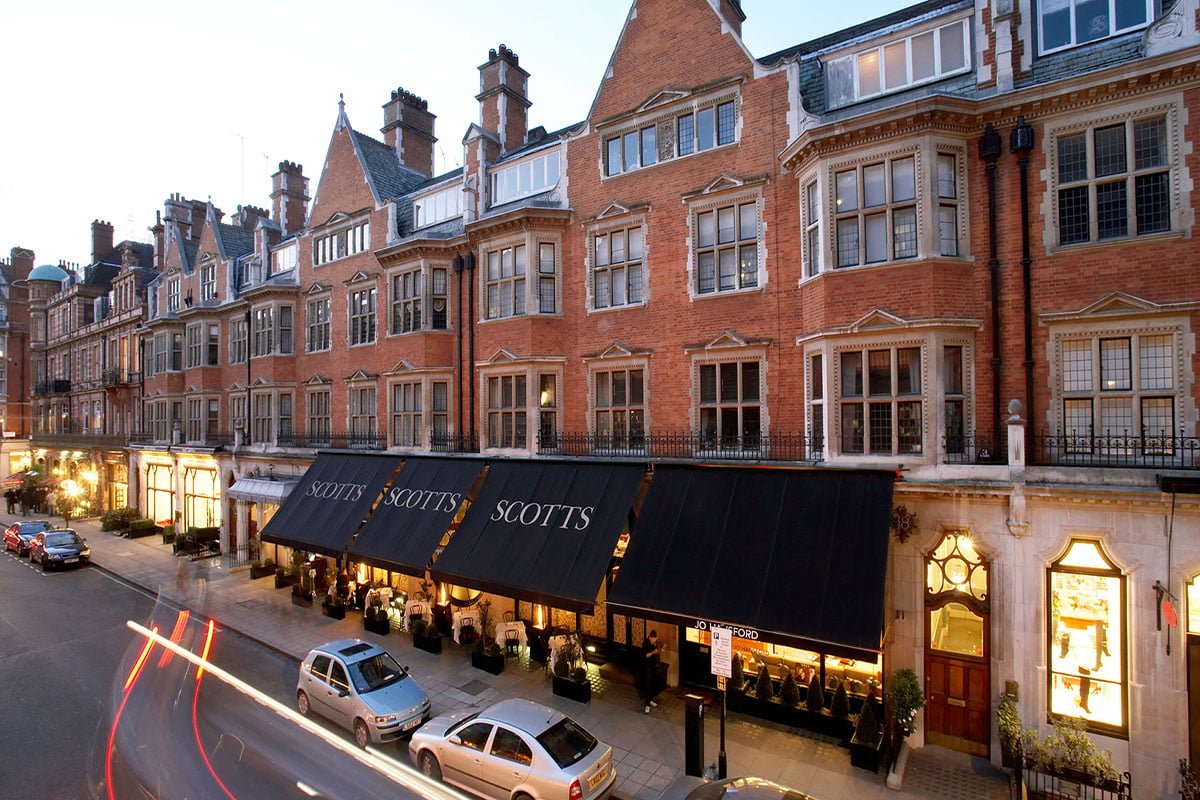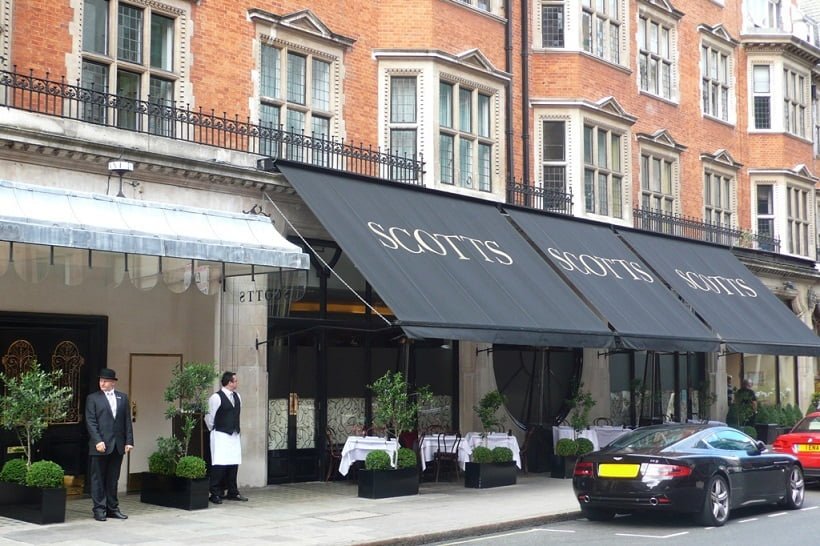 Scotts, conveniently located in London's affluent Mayfair, was formerly an oyster warehouse; its history has been expertly concealed in the current guise of an attractive restaurant. However, discriminating customers still regard Scotts as one of the most incredible destinations for first-rate fish and shellfish. The team behind the culinary successes of The Ivy, Le Caprice, and The Wolseley owns and operates Scotts, which is every bit as opulent as you'd anticipate from individuals of their caliber. The decor is opulent, featuring Damien Hirst artwork, a dramatic seafood bar in the middle, mosaic floors, solid wood panels, and plush, club-like seating. The service is impeccable, and the menu is fit for a king. Feel free to deviate from the rules on the menu despite the Fines de.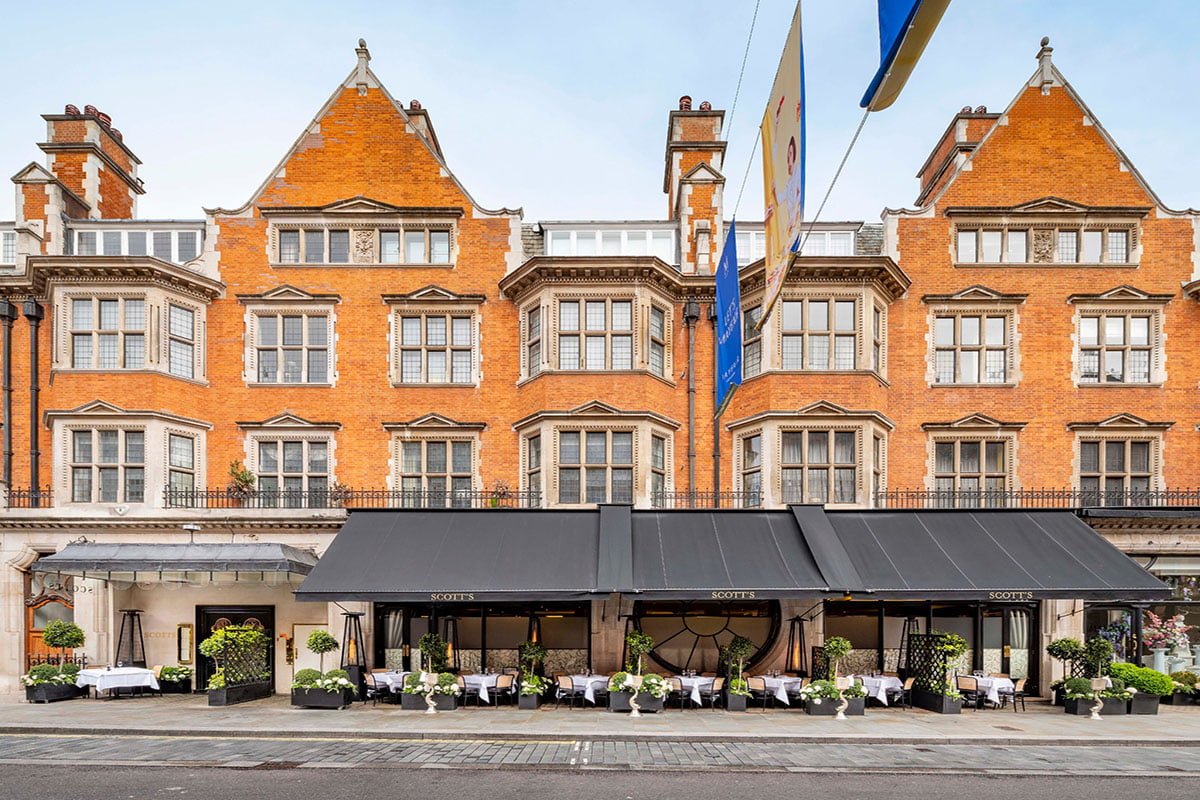 The classiest fish restaurant in the city is a heady mix of old-school grandeur and new money from Mayfair, mixed with one of the richest histories in dining. It is one of the few places in London where you can be sure to see celebrities. Scott's was the bar mentioned by the POWs of The Great Escape as a site of post-war nirvana and the location where Ian Fleming determined he preferred his martinis shaken rather than stirred. With a wood-paneled dining room decorated with works by contemporary masters (Emin, Hirst, and Hume) and a centerpiece seafood bar sparkling with live crustaceans, it still appears to be a lovely place to visit. For those who want their fish cooked, griddled prawns, seared scallops, Dover soles, and lobster thermidor are available. Scott's is, incidentally, the spot to refute the urban legend because of those martinis.
Jean-Georges at the Connaught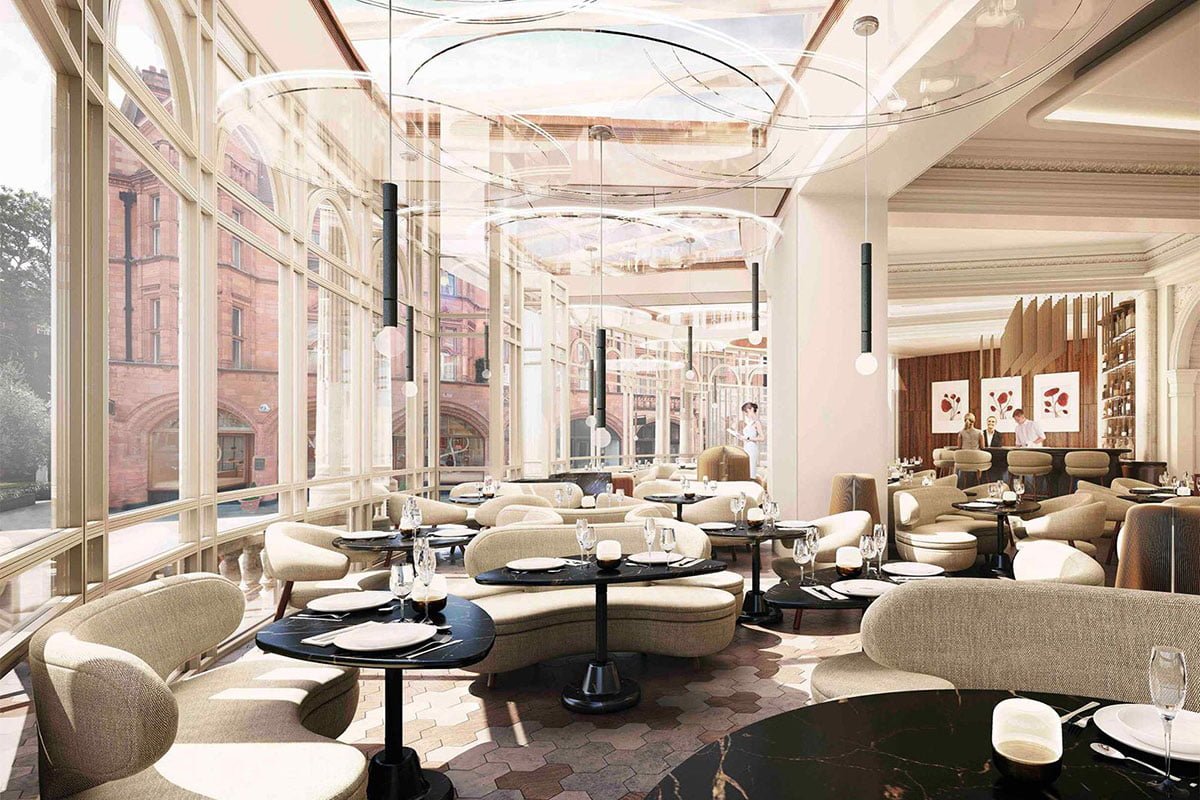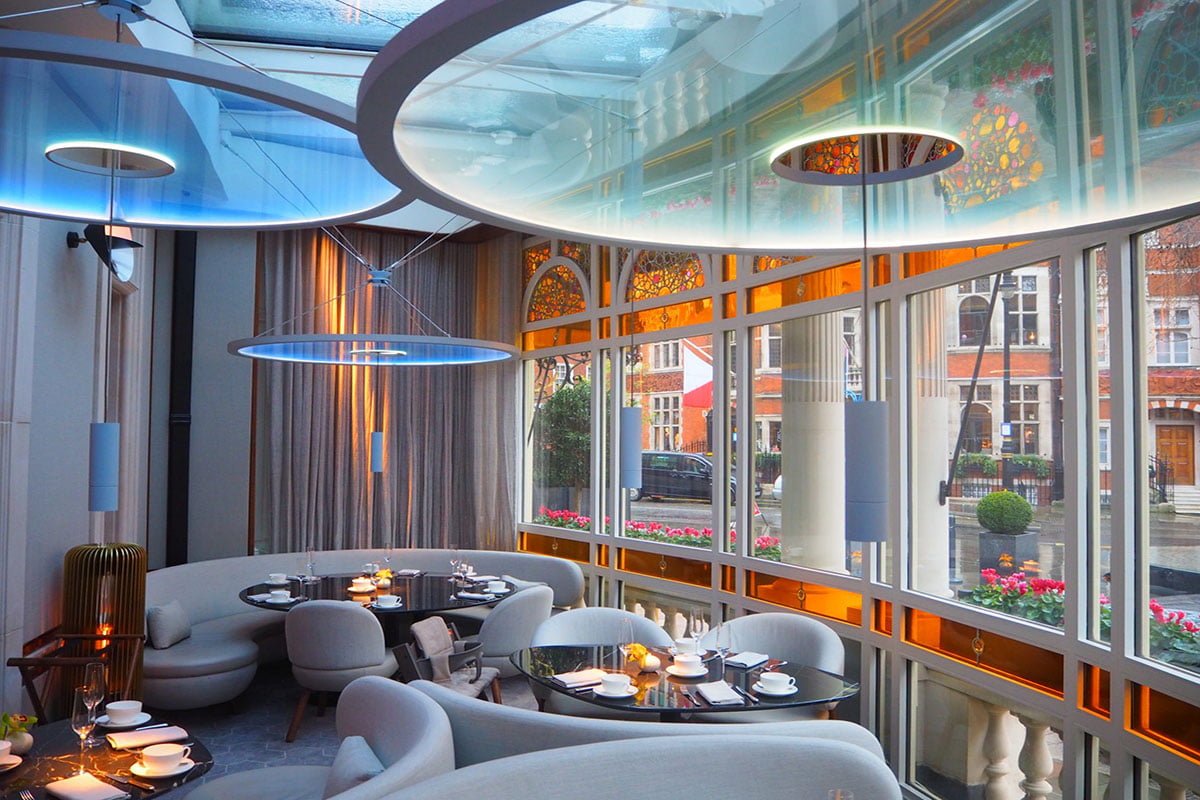 Find yourself stumbling out of The Connaught Bar, searching for something to soothe the just-one-more that's beginning to feel like one-too-many. You could do much worse than sink into a supremely comfortable tub chair in this dining room across the lobby where, if something can be coated in truffle, it's probably on the comfort-food menu. Its features, among other things, truffle-crusted salmon with apple, celeriac, and black-tru.
Still, feeling peckish? Try the Imperial Oscietra Gold caviar on eggy brioche toast. The restaurant is named after New York superchef Jean-Georges Vongerichten so you can expect more from it than just a less formal alternative to The Connaught's three-star Helene Darroze. You can also anticipate a bill that constantly reminds you that you're eating on the most expensive square on the Monopoly board and nothing is too much trouble for the staff.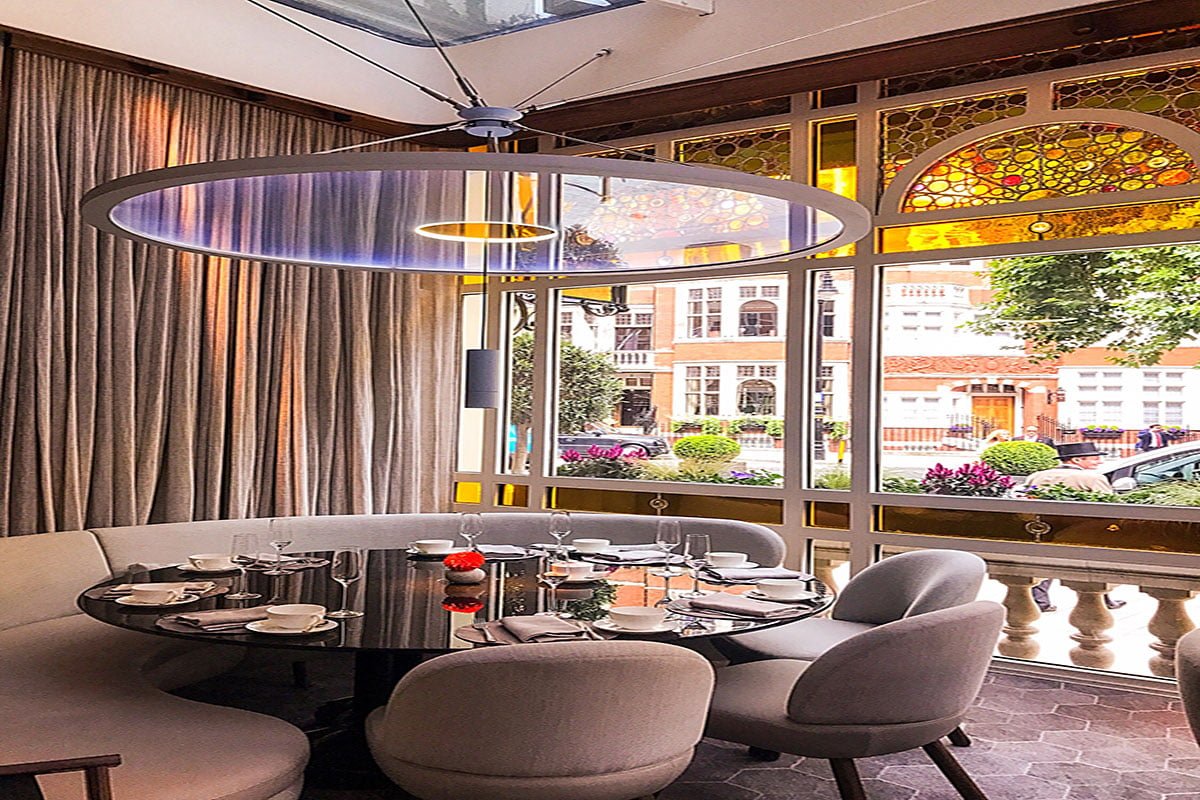 Infused with flair, vitality, and charm, Jean-Georges at The Connaught attracts both hotel guests and Mayfair locals. It's perfect for casual, daily eating, from delectable breakfasts to late-night feasts.
Jean-Georges Vongerichten, a chef of international fame, introduces his distinctive cuisine to London. His eclectic, creative dishes are influenced by his love of the city and his travels in the Far East. Favorite British and Connaught classics coexist with Southeast Asian flavors in this menu, made with items just off the market and farm-to-table food. Along with our world-famous cocktails, The Connaught's enormous wine vaults provide carefully chosen wines for drinking.
Take a vacation from cooking and let the legendary Jean-Georges handle dinner. Some of the meals from his renowned market-to-table menus are now available for delivery and pick-up for those desiring them. Enjoy a beloved (and sorely missed) pizza lunch outside, including our Squash Blossom pizza and the famed Black Truffle & Fontina pizza. You can watch the sunset with a prepared kale salad, spicy Wagyu beef, and a gorgeously dressed chocolate brownie. Or make Saturday nights more special with a burger topped with black truffle and Somerset brie.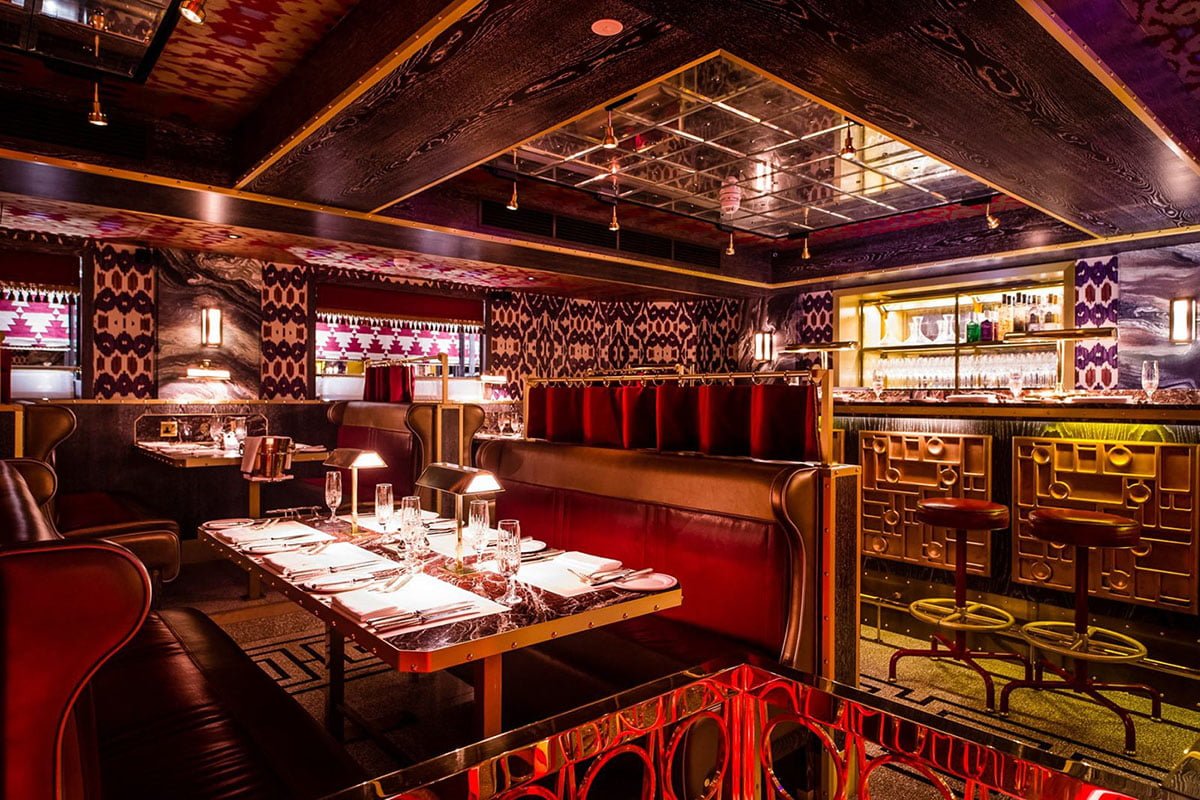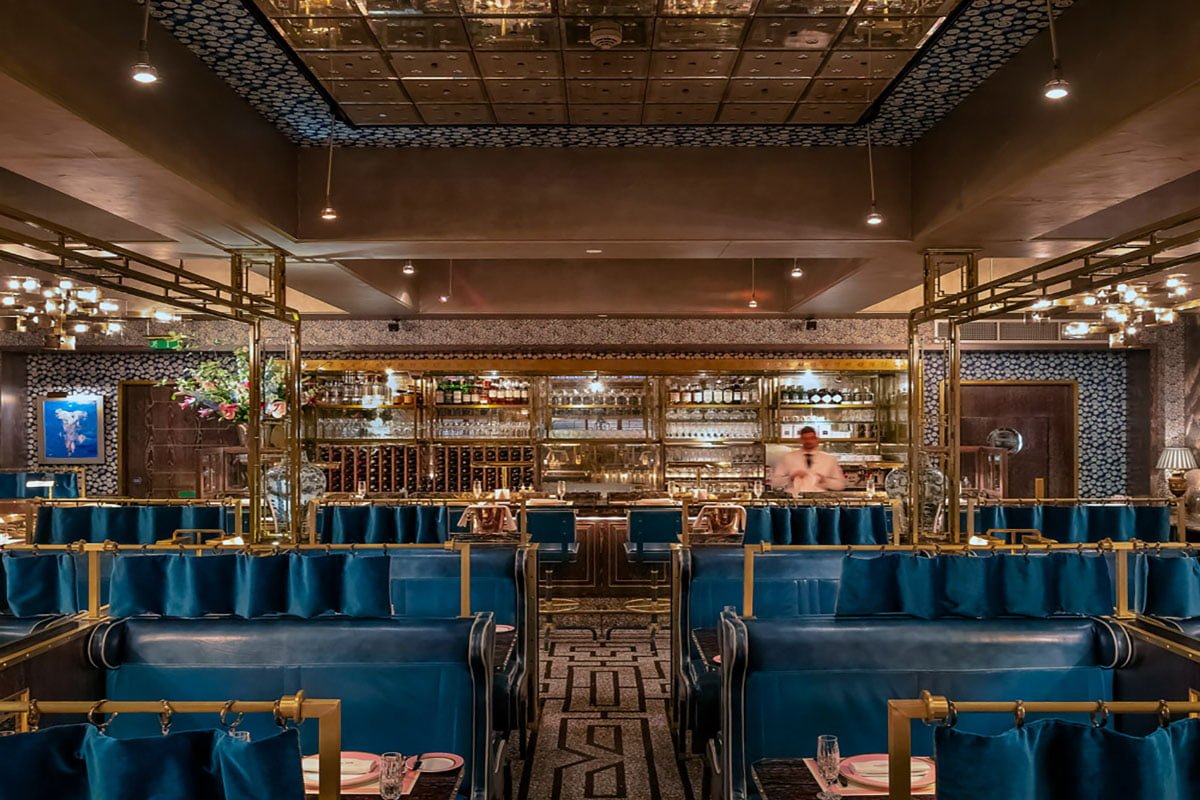 Bob Bob Ricard City, a contemporary icon, offers traditional British and French cuisine in addition to all of Bob Bob Ricard's famous dishes. Every table has a "Press for Champagne" button, and an outstanding range of massive forms, including methuselah and magnum, are available.
Even if your manicure isn't Instagram-ready, there's still enough jaw-dropping extravagance on exhibit everywhere to convert your social into a thirst trap. Bob Bob's renowned "Press for Champagne" buttons are so recognizable that they have their hashtag. Interiors inspired by the Orient Express blend cozy, leather-lined seats with angular art deco splendor, and if you're celebrating anything, oysters and caviar will help create the atmosphere.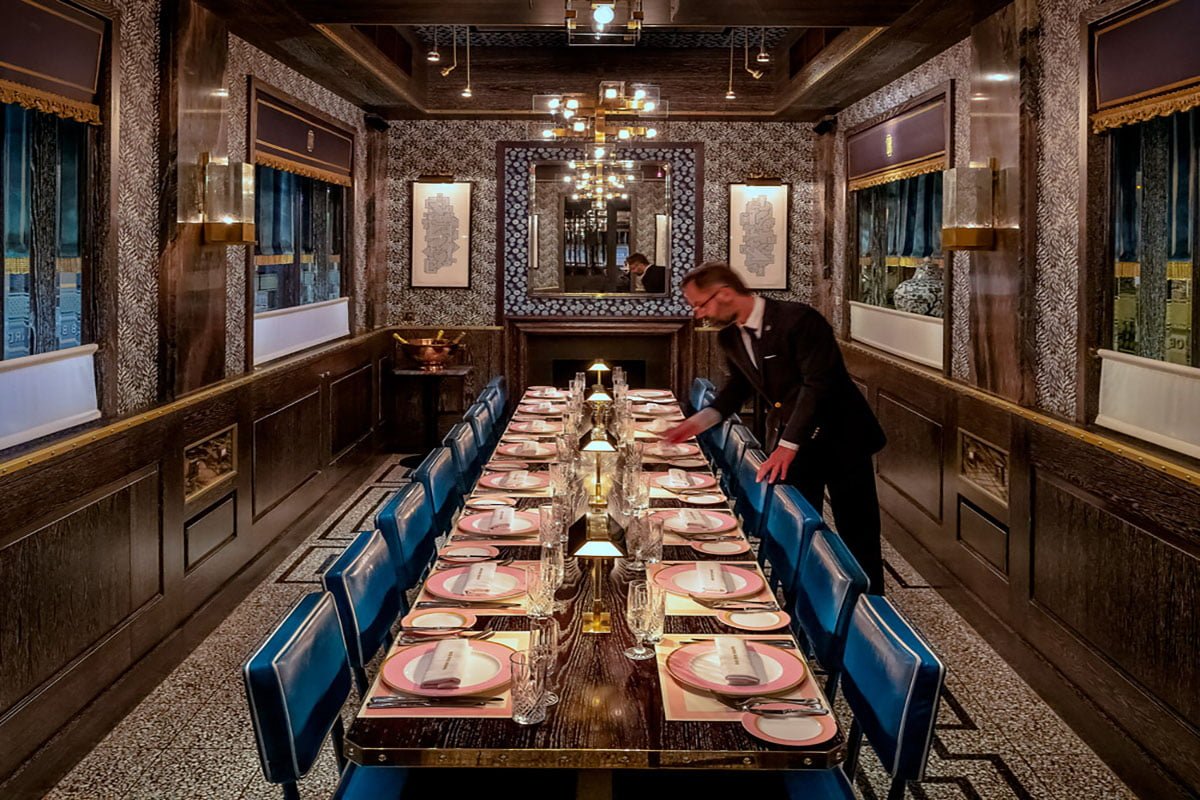 British and French classics that have been updated with the best ingredients are featured on the menu under the direction of head chef Ben Hobson. From beef Wellington to duck confit and caviar. It is comfort cuisine appropriate for a formal setting.
Since it first opened in 2008, Bob Bob Ricard has become something of a London tradition, well recognized for the 'push for champagne' buttons that decorate every table. With Orient Express-inspired blue and gold décor and an equally opulent menu of English and Russian cuisine, everything about it screams flamboyance. A dinner may begin with vodka, caviar, or oysters and end with drunken chocolate truffles, steak tartare, or chicken Kyiv. It's the ideal location for festivities because bubbles are readily available at the touch of a button. Bob Bob Cité, the younger sibling, debuted in 2019 at the Leadenhall Building in the city.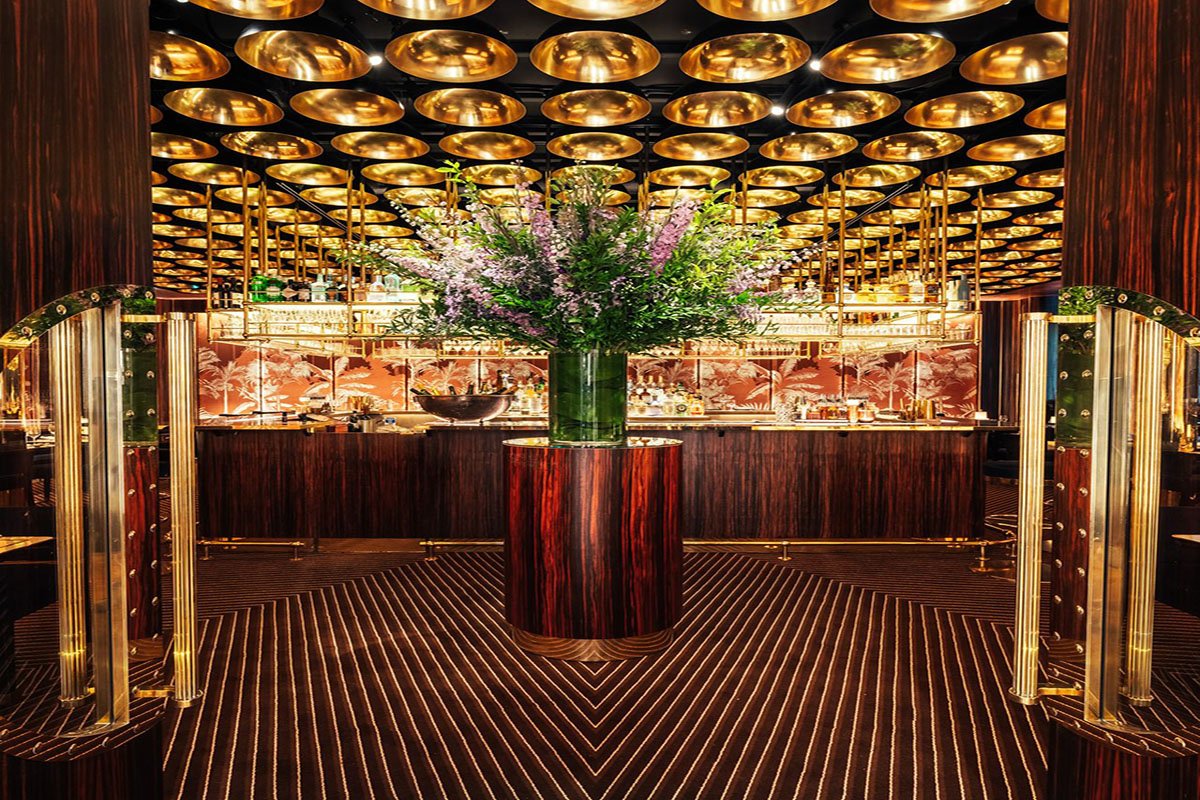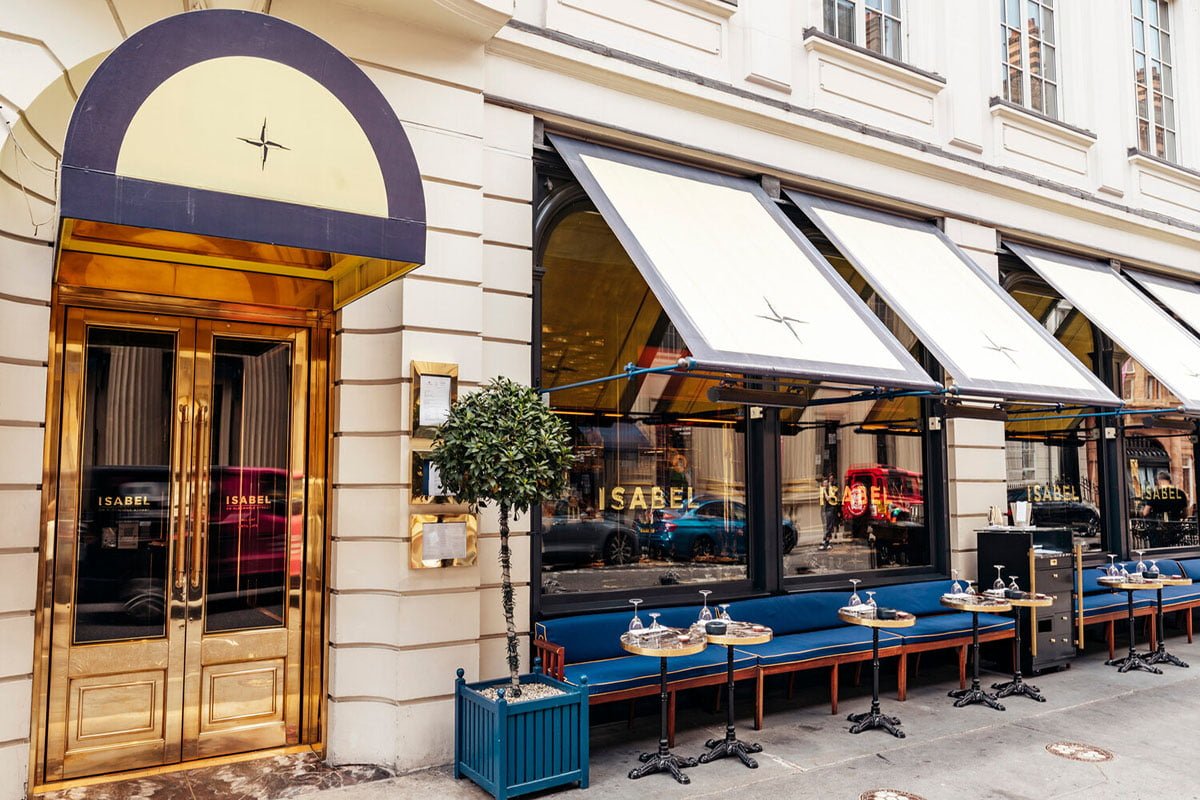 Isabel, a highly sought-after restaurant and bar for the posh Londoners, is located amidst Mayfair's pricey designer stores and galleries. It claims a celebrity clientele, with people like Alicia Vikander, Robert Patterson, and Sienna Miller among its notable customers. The Isabel restaurant in London provides friendly service during the day and changes into the ideal location for dinner and drinks at night with its chic club vibe. So it is hardly surprising that it won the title of Eater London's most beautiful restaurant in the 2017 Eater Awards given to establishments with exceptional A-List customers.
The upscale Londoners' favorite restaurant and bar, Isabel, is situated in the center of Mayfair's costly designer shops and galleries. It has a celebrity clientele, with noteworthy clients like Alicia Vikander, Robert Patterson, and Sienna Miller. In London, the Isabel restaurant offers welcoming service throughout the day and transforms into the perfect spot for dinner and drinks at night with its swanky club ambiance. So it should be no surprise that it was named Eater London's most attractive restaurant in the 2017 Eater Awards, which honor restaurants with extraordinary A-List patrons.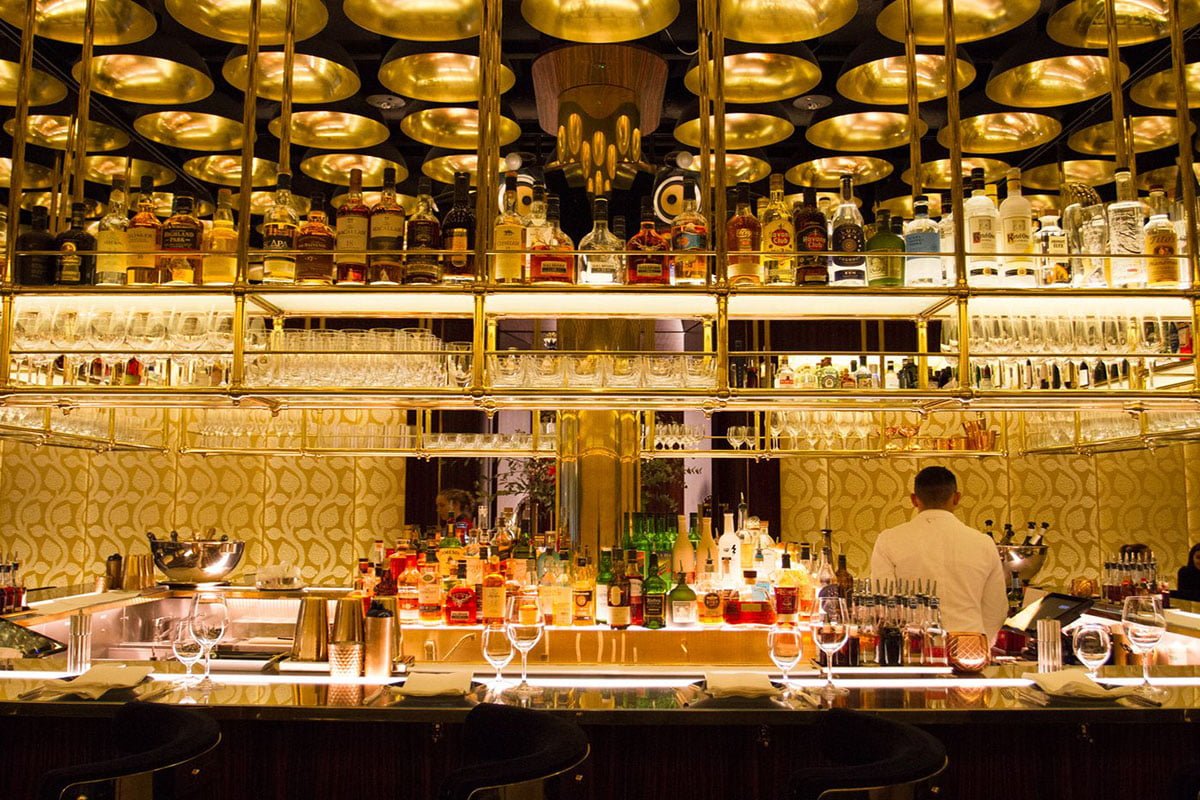 The founder's trips to South America served as the basis for Isabel's cuisine and beverage menus. With its wide variety of small Mediterranean dishes, visitors may expect to enjoy South American culinary traditions. Start with the grilled Padron peppers or good Reina olives as a light snack with beverages. Before your opulent entrée, start with six Girardeau natural oysters for £24 or the hand-dived scallops for £18 to whet your appetite. Isabel offers an extensive range of pasta for those who can't resist ordering some. One of our favorites is the £18 risotto truffle ravioli with wild mushroom stuffing. The Argentinian flavors of grilled main courses are just unique. One of Isabel's delectable fish of the day is a surefire hit with visitors.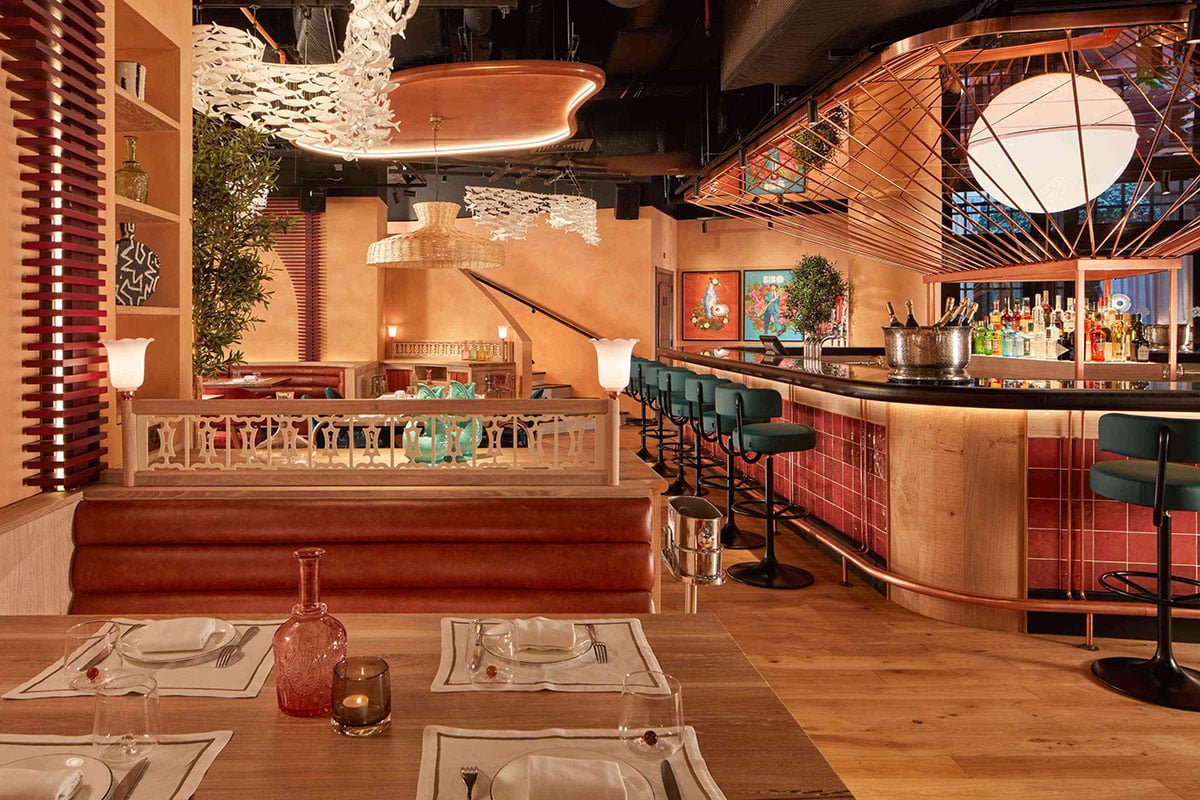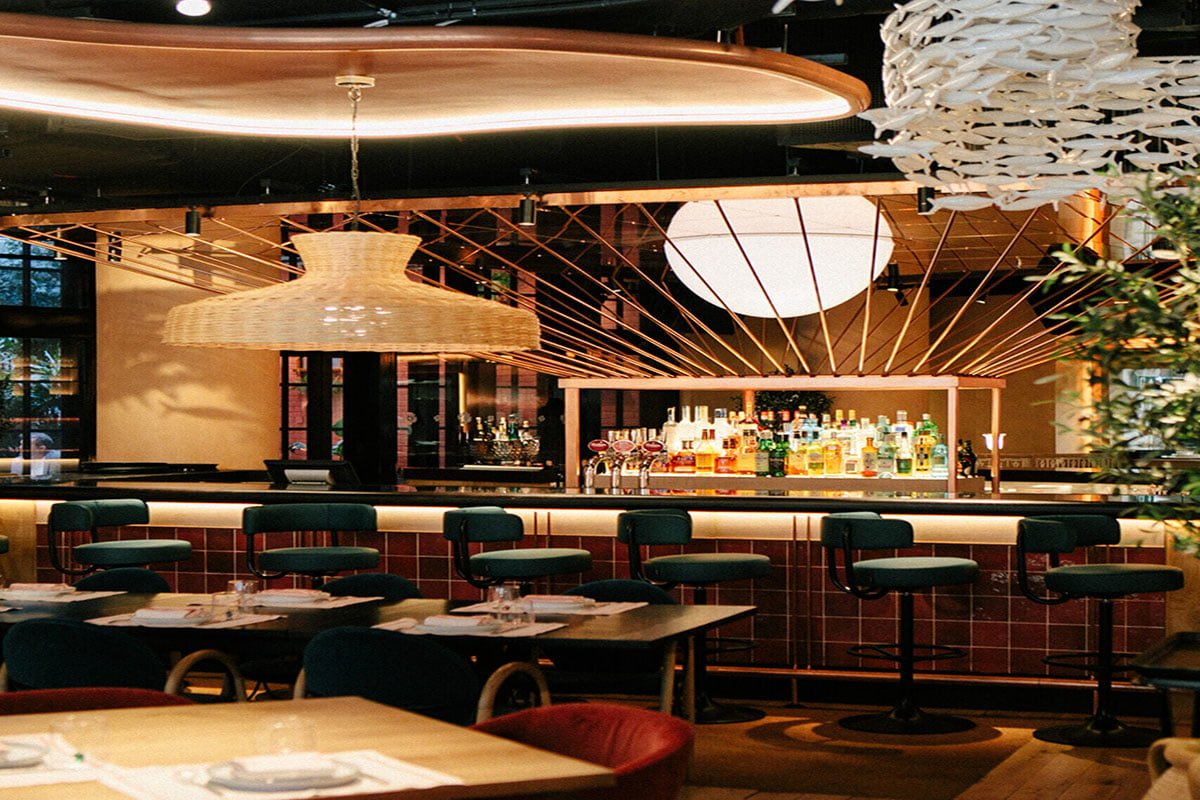 An energetic urban setting that's ideal for exciting meals and informal lunches. For the first time, chef Dani Garcia brings his distinctive, bright food to London for the enjoyment of both residents and tourists. A carefree area that will grow to be the center of the famous and legendary Shoreditch food scene.
Perhaps when you think of Shoreditch, grunge rather than glamour comes to mind, but for east Londoners with West End sensibilities, BiBo has added some glitz to the Mondrian hotel. Hotshot A year after receiving his third Michelin star, the Spanish chef Dani Garcia decided to close his eponymous restaurant in Madrid and concentrate his efforts on this expanding network of tapas bars in Marbella, Madrid, Doha, and now London. A quiet restaurant around lunchtime evolves into a cacophony of high-decibel hedonism in the evening, fueled by live DJs and sangria Blancos due to the Spanish passion for late-night partying. A few excellent tapas temporarily diverts attention from the overall spectacle. Ham croquetas with a silky, delicious Jabugo ham frill on top.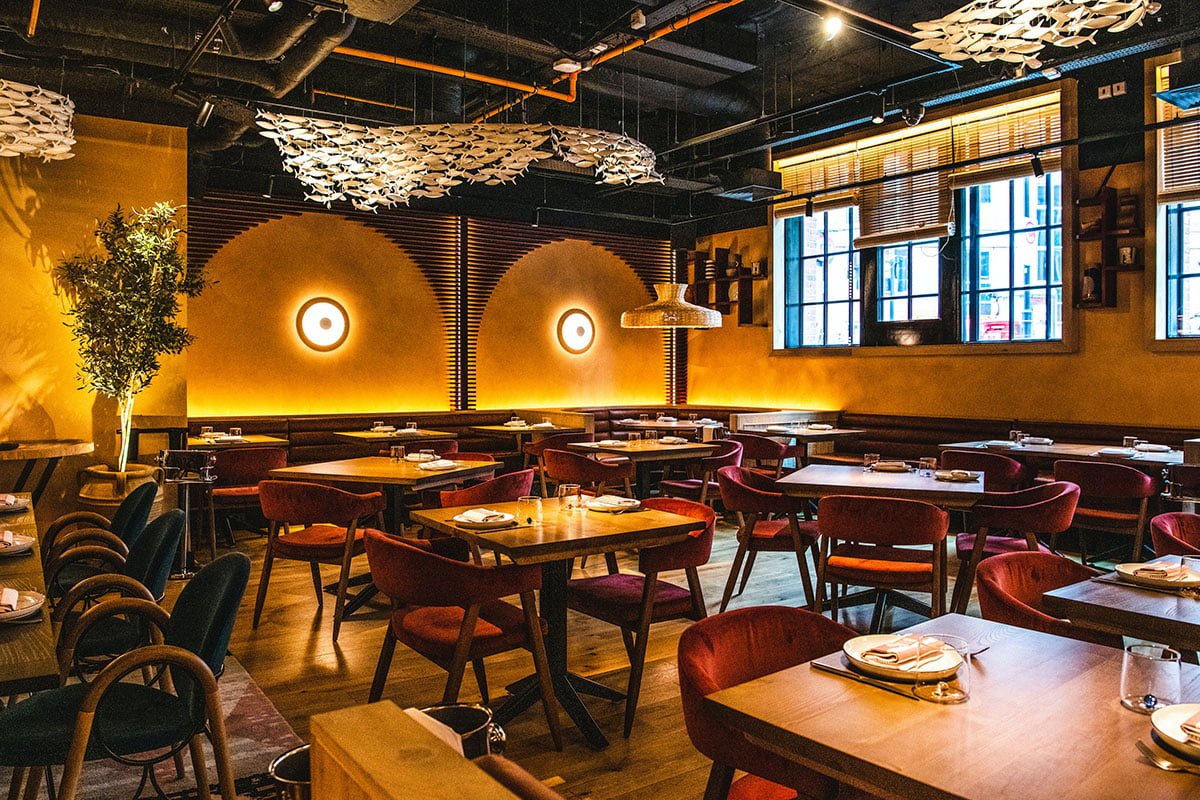 Bibo values style a lot. It is stylish without being overly designed for the Instagram audience. Imagine a large, rose-gold mirrored bar, Scandi-style drinking cups with an intriguing-colored bead within, and faux-adobe terracotta walls.
Enjoy BiBo food Favorites from Dani Garcia include the Oxtail Brioche, which combines pulled oxtail with brioche, thin mushroom slices, DG sauce, and rocket, and the Jamón Croquetas, which are both creamy and crispy ham croquettes with tomato powder.
The presentation of the dish also displayed its chicness. There are several delicate and creative touches on the tapas meals. Instead, Bibo's patatas bravas, a traditional Spanish dish typically consisting of a bowl of crispy potatoes covered in a sloppy tomato sauce, was thoughtfully prepared. With a little, swirly cap of aioli placed on top of each perfectly round potato and the tiniest particles of basil sprinkled on top, they were arranged like a carb-heavy game of four-in-a-row. The mood A crowded restaurant with rather corny music.
A few surprises are mixed in among the tasty, delicate variations on classic tapas dishes. Get outstanding porcini croquetas.
It is an exhaustive list of the top London's most notorious luxury food and wine places. However, we sure depend on your personal preferences; you can walk into one and have a thoroughly enjoyable culinary experience that will be memorable.
Booking Request for Singapore
Submit your details below and the Splendid Concierge Team will be in touch.