You immediately think of entertainment when you hear the word "nightlife." The main focus of nightlife is entertainment from early morning till late at night. Significant elements of nightlife include brain-refreshers and people-pleasers for everyone. Some of these components are nightclubs, taverns, pubs, musical performances, dancing events, and late-night gatherings. All-night owls may be found at the bars, pubs, and clubs having a good time with their buddies. Adults are more frequently drawn to these events, although persons in their middle years can also find appeal.
What nightlife options does Ibiza provide?
Ibiza provides a wide range of attractions for adults to enjoy the allure of nightlife. There is no shortage of everyday activities and social gatherings in this area. Dancing is the first skill that residents of this area acquire since music runs through their blood. Because of this, a large number of people travel to this tiny island throughout the entire year. If someone said that the island of Ibiza was the nightlife queen, they would be correct. Ibiza should thus be your priority if you're considering a trip during the holidays.
Here is a list of the best nightclubs in Ibiza. If you are looking for fun nightlife, Ibiza is the ideal place to be in.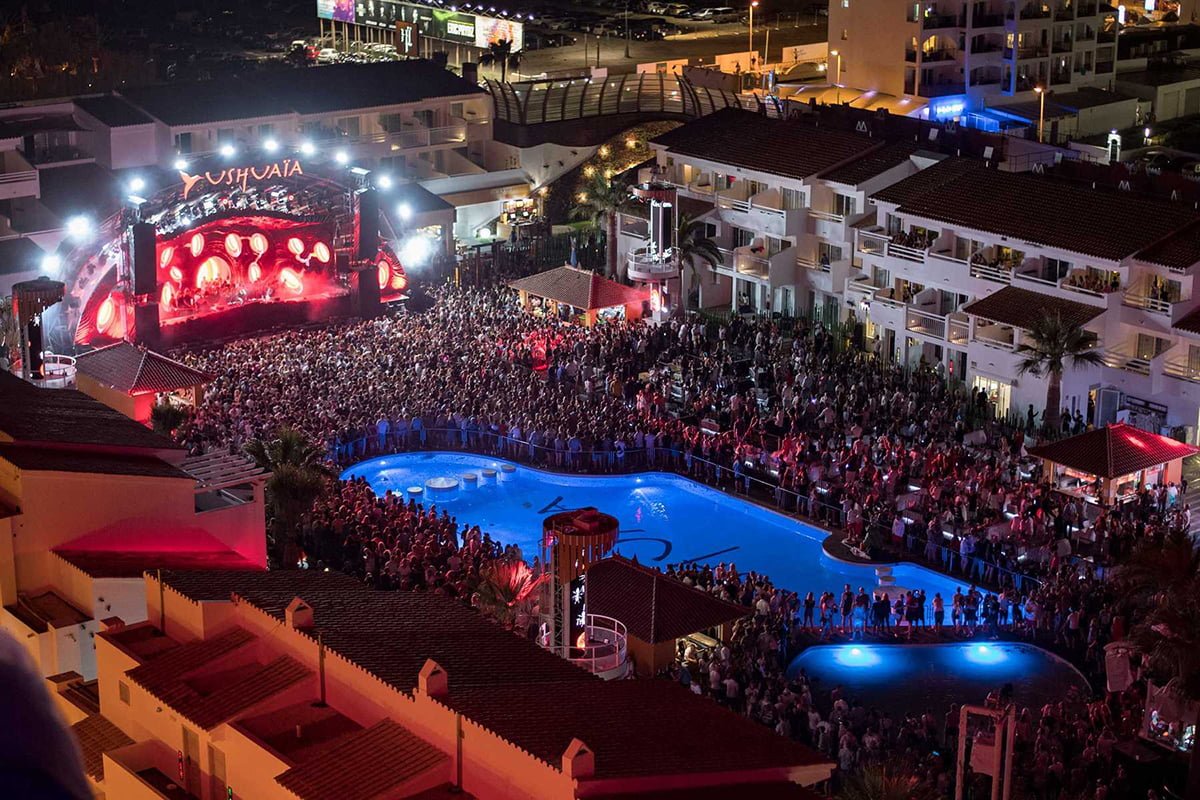 The most up-to-date and luxurious nightclub on the island of Ibiza is Ushuaia Ibiza. The club was established in 2011 and quickly gained an excellent reputation in the neighborhood. The club, which is in Playa d'en Bossa, is well-known for its elite DJs and elite performances. In addition, this club has unmatched dancers and a VIP area. VIPs congregate there, and the club shuts at an unusually early hour of 11 p.m.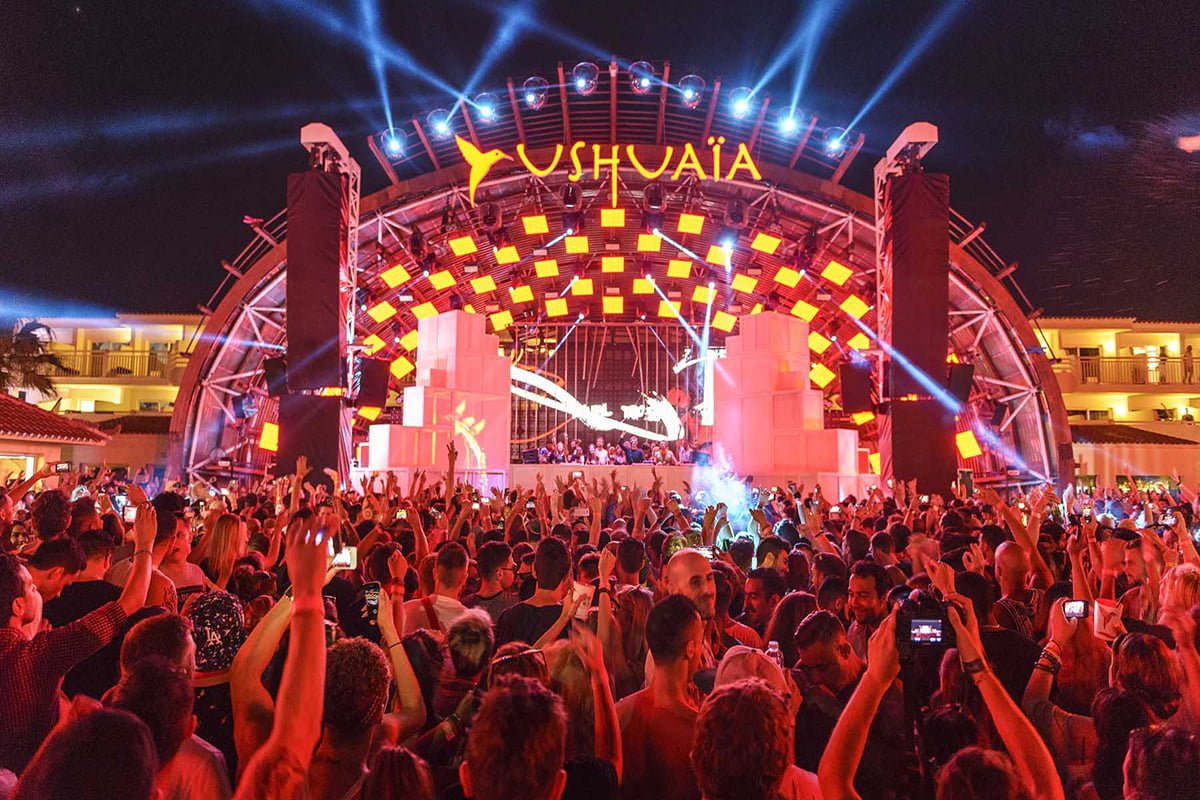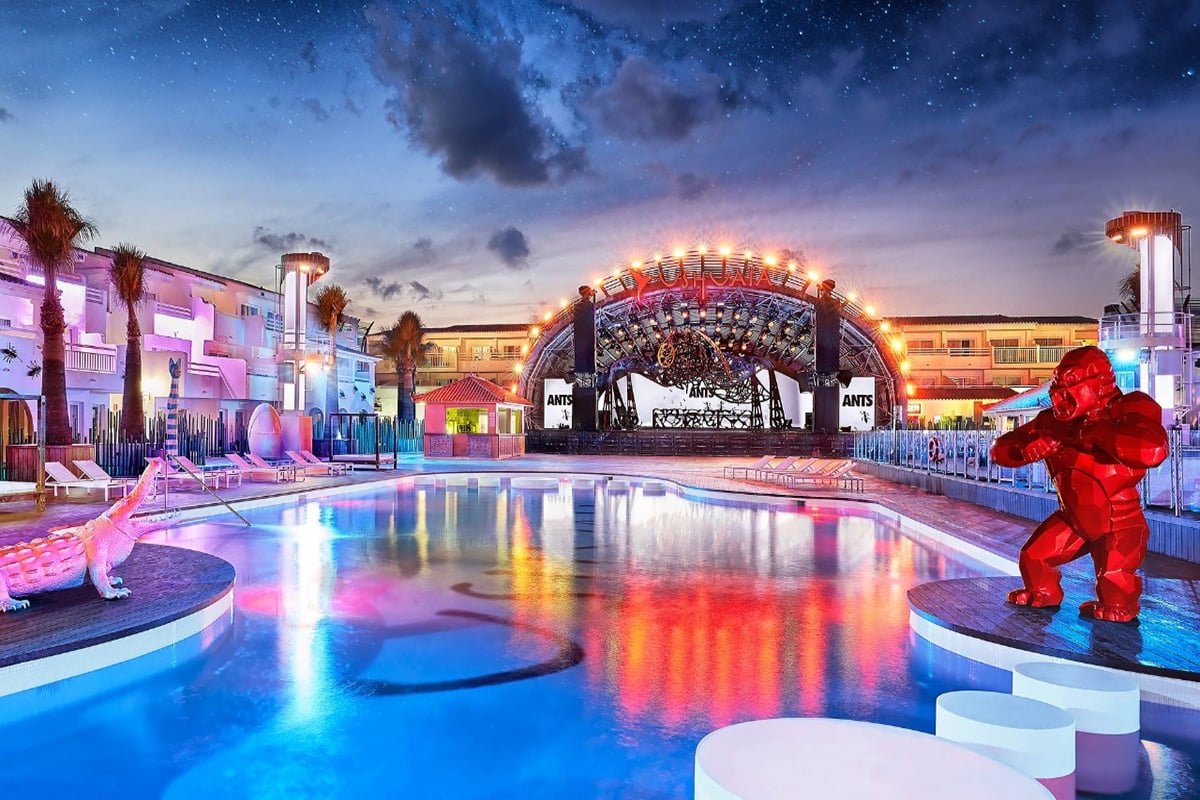 The Ushuaia Ibiza Beach Hotel's success is no accident. It results from the fusion of the best beach club's knowledge with that of the multinational Palladium Hotel Group corporation, which was founded in the late 1960s and currently owns 48 hotels spread across 48 different countries, including Brazil, Spain, Mexico, the Dominican Republic, Jamaica, Sicily, and the Dominican Republic.
Ushuaia Ibiza Beach Club, always located in Playa D'en Bossa beach, organized the best outdoor parties on the island during the summers of 2008, 2009, and 2010 and helped DJs like Luciano and Sasha become household names. Entrepreneur Yann Pissenem has 15 years of nightclub and event management expertise and is in charge of the venue's artistic direction.
On Thursday nights, Ushuaia hosts events for tourists. These events featured some well-known DJs last year, and attendees can anticipate similarly elite performances this year. During these parties, Dystopia, Kygo, and Guetta showcased their expertise in dance music. During your trip to Ibiza Island, we advise you to go to the Tuesday night party at Amnesia and the Thursday night party at Ushuaia. Therefore, before traveling to Ibiza Island, you should research the parties and performances online. Additionally, reserve your tickets in advance because these nights are well-known, and the seats go fast. Finally, we hope you enjoy performing in these musical productions.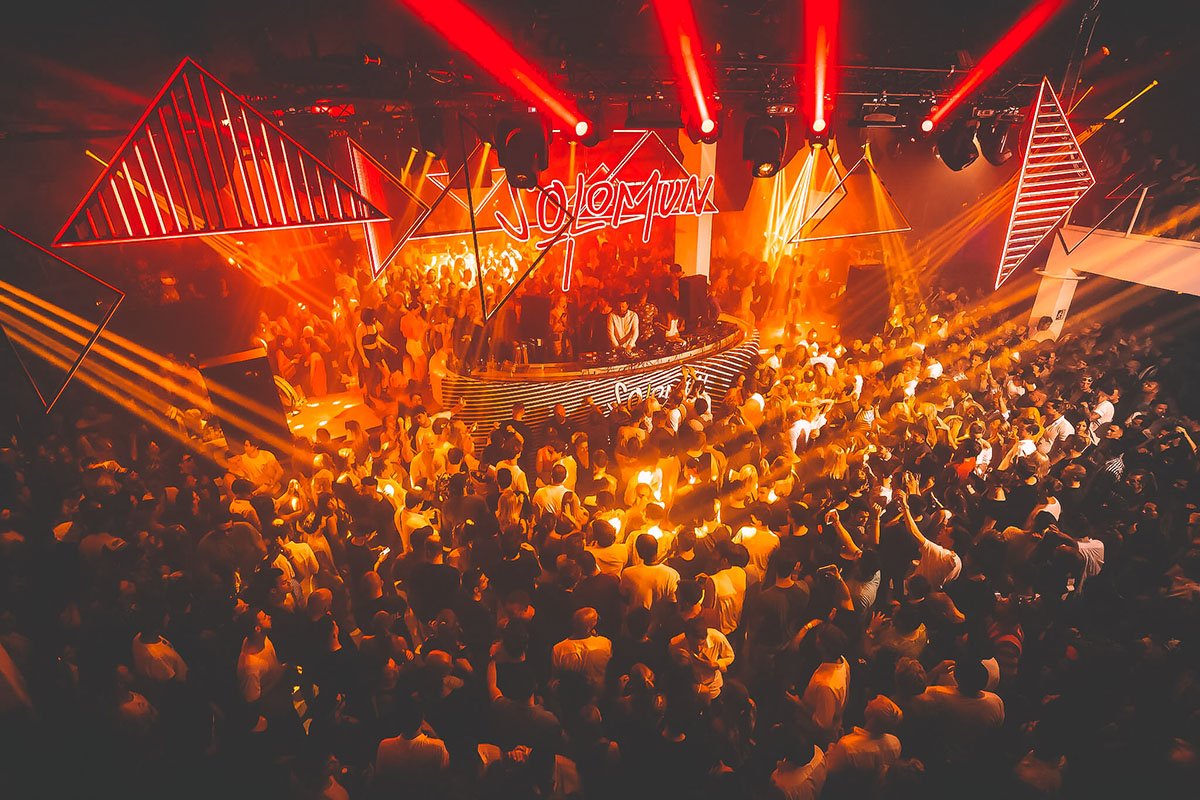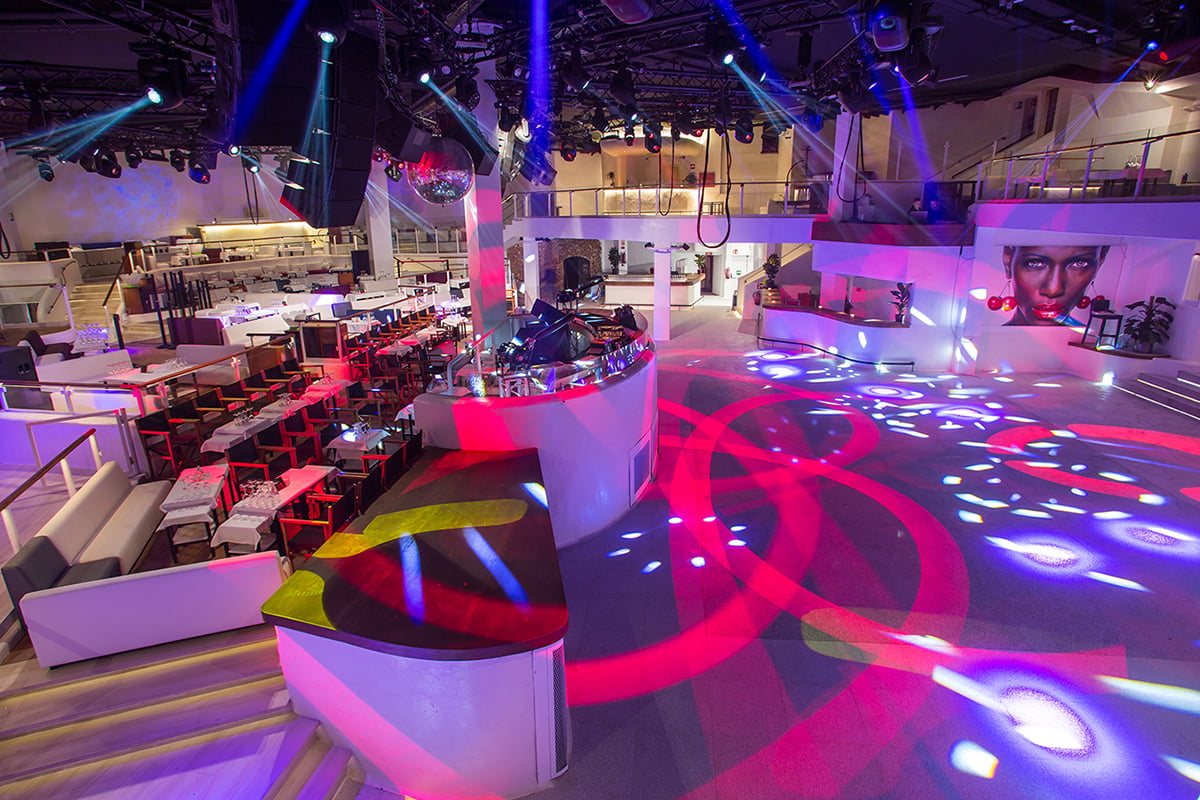 Another one of Ibiza's most well-known nightclubs is Pacha. The establishment of this club was started in 1973 by Ricardo Urgell. This club's address is Av. Spain's Ibiza, 8 d'Agost. The club is a gem in the partying king's crown. You will undoubtedly have one of the finest evenings of your life in this club, which boasts an open floor design for dancing. Ibiza's reputation for vibrant nightlife is primarily due to this club.
If you ask a native where to go while staying in Ibiza, he will only have one answer: "Pacha." At Pacha, a party with tickets and beverages is about 80 euros per person. Therefore, it is a relatively inexpensive option for most guests. However, the nightclub is overcrowded since it is close to Ibiza Town, which is the primary cause. Additionally, this nightclub is a "hub of famous people," thus you will no doubt run into renowned individuals there.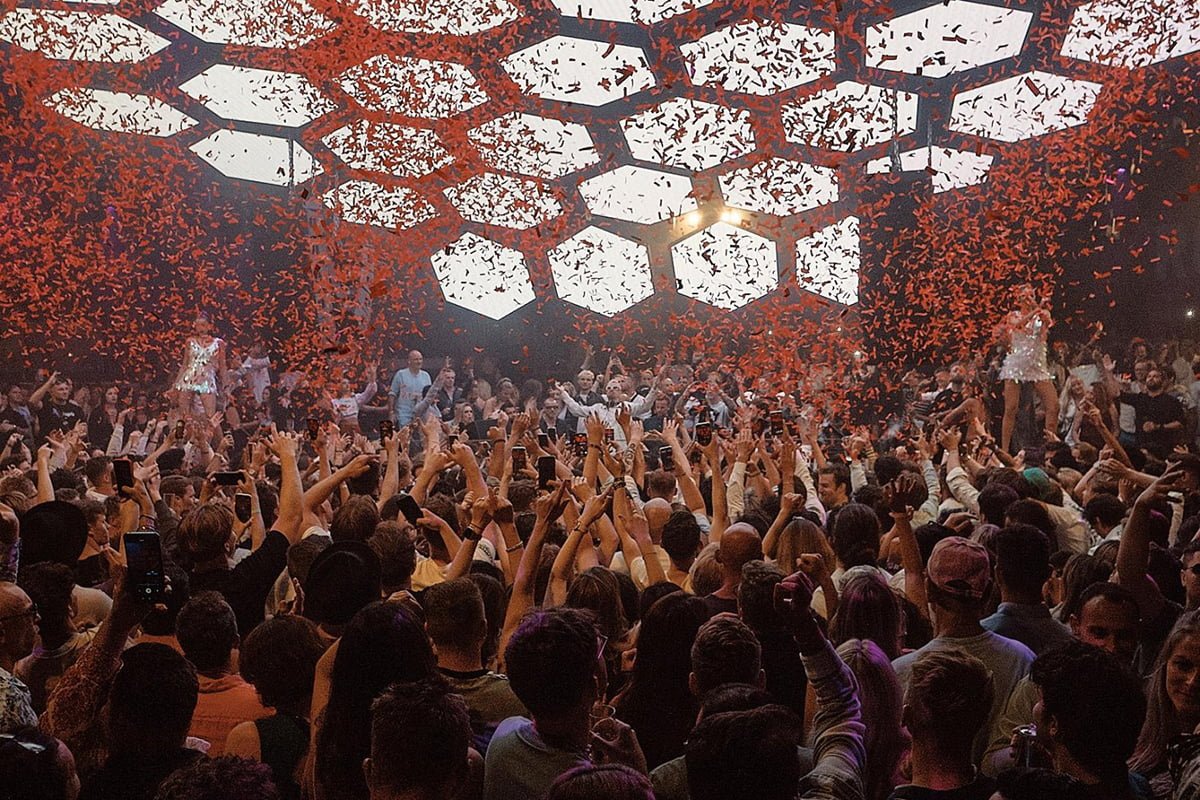 Pacha Ibiza is undoubtedly the most genuine, charismatic, and pure of them all, even if it may not be the oldest, largest, or most exotic Pacha! Pacha Ibiza is where you would like to be seen or, if preferred, never to be discovered. It has five distinct musical settings connected by stairs, doors, and "hidden" passages.
Although Pacha Ibiza is best known for its House Music, it features five distinct rooms with various musical genres. First, get lost in The Main Room, which has a central dance floor and bars and VIP areas surrounding it on various levels so that everyone can see the DJ and other areas. The top international DJs perform here. So if you love music, this is the place to be in.
Indulging in a luxurious supper in New York is a fantastic thing to do in NYC with your lover. You can quickly think about bringing them here for an anniversary or birthday. Daniel is known to offer premium quality food and its excellent quality is what makes it the most preferred restaurant amongst its premium customers.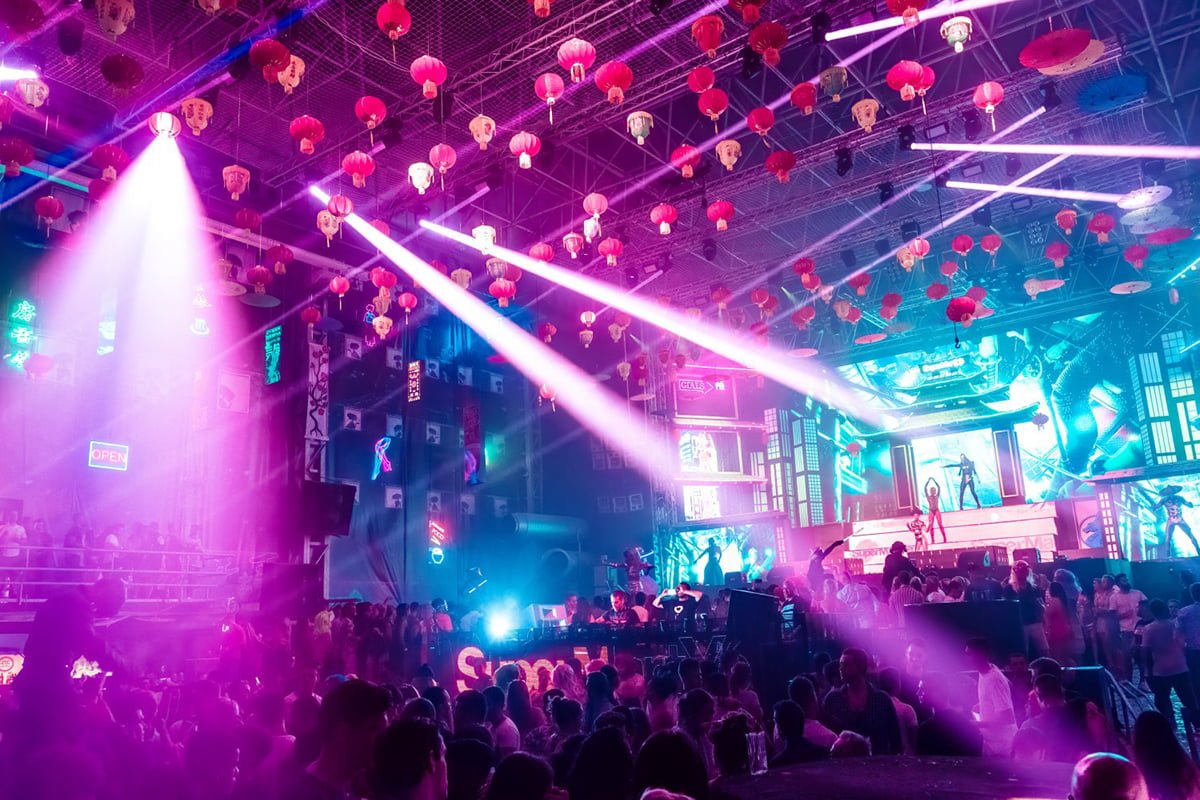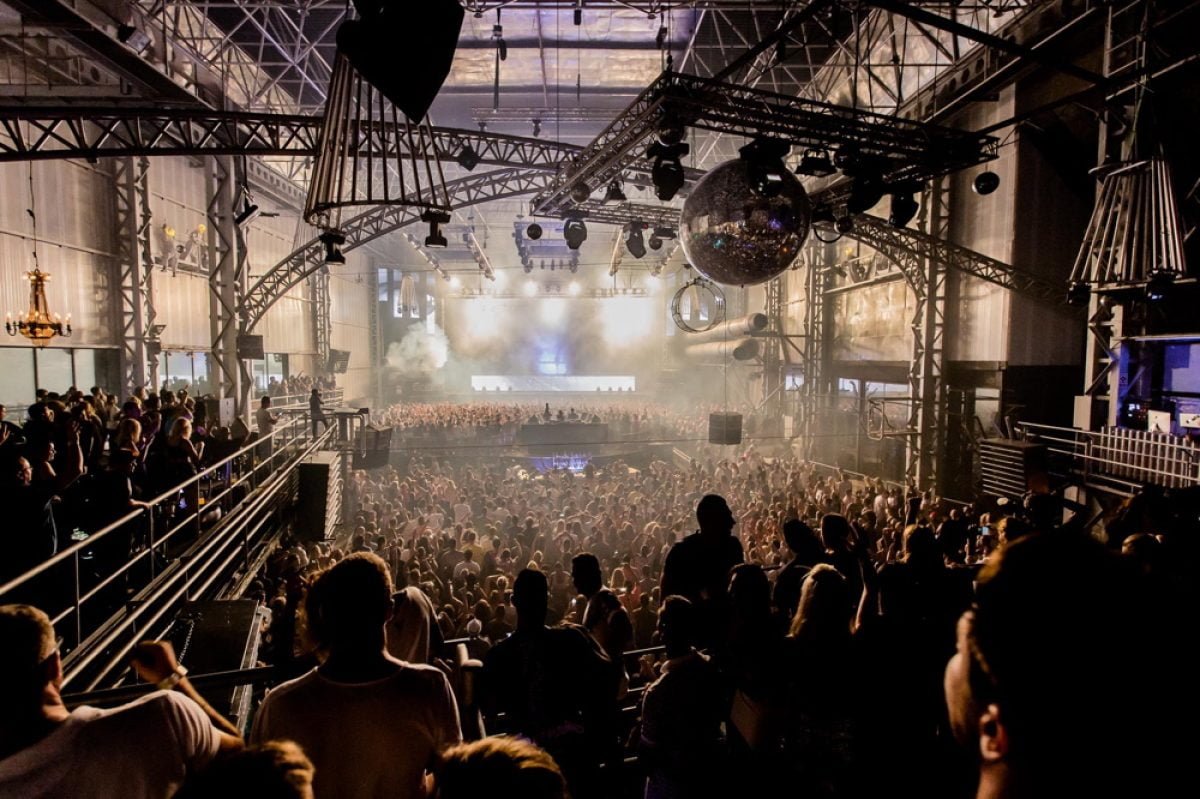 It is regarded as the largest nightclub in the world and has hosted several international superstars, including P. Diddy, Jade Jagger, and Madonna. This club is located in the middle of Ibiza Town and San Antonio. The nightclub also has a swimming pool, oversized windows that provide scenic views of the island, and a 25-meter high ceiling, all of which are distinctive characteristics. It organizes all-night parties and a few unique weekly events in the summer.
The dominant genres are techno and house, but crowds gather daily at outdoor events where music is still playing in the morning. It's located in San Atonia (10 euros from Ibiza Town), and depending on the performer, the entry fee varies from 30 to 50 euros.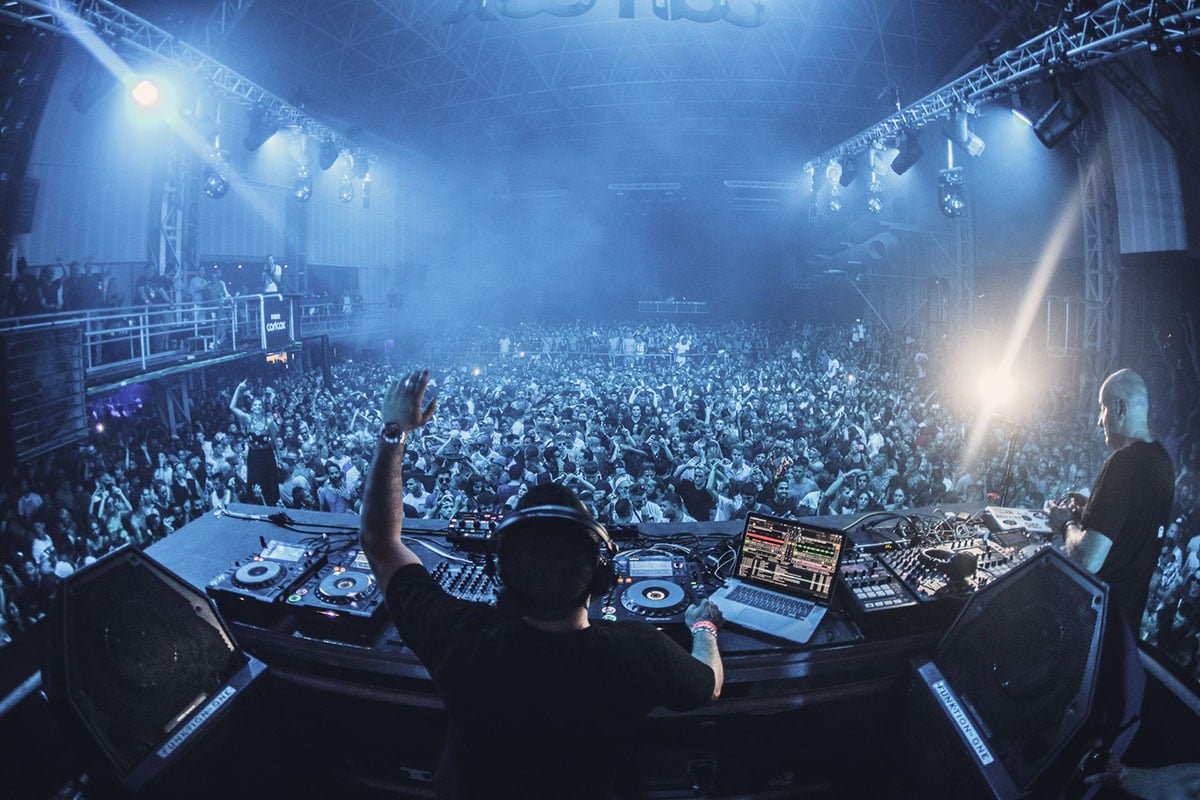 In the beginning, Rivilege was known as Ku and included a swimming pool in the middle. With Manumission, it held one of the most renowned parties in the world for more than ten years. Privilege breaks down any preexisting barriers you may have for the partying experience by offering layer upon layer of various areas of the club to explore.
The glass-enclosed Vista Club at Privilege has evolved into a paradise for dance and techno raves, with events frequently lasting until the breathtaking dawn illuminates the space with a stunning view of Ibiza Town in the distance.
Famous for: Sunrise in the Vista, Manumission and its sex performances, open-air clubbing in the 1970s and 1980s, being the largest club in the world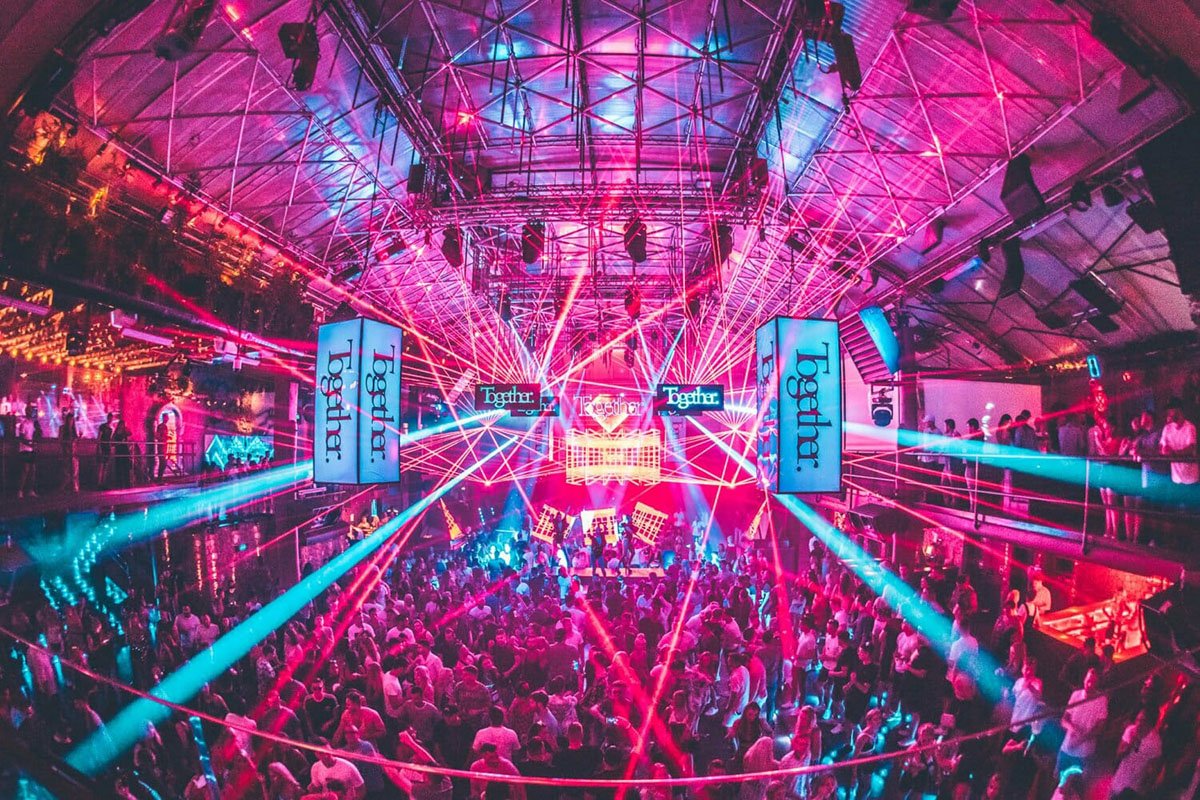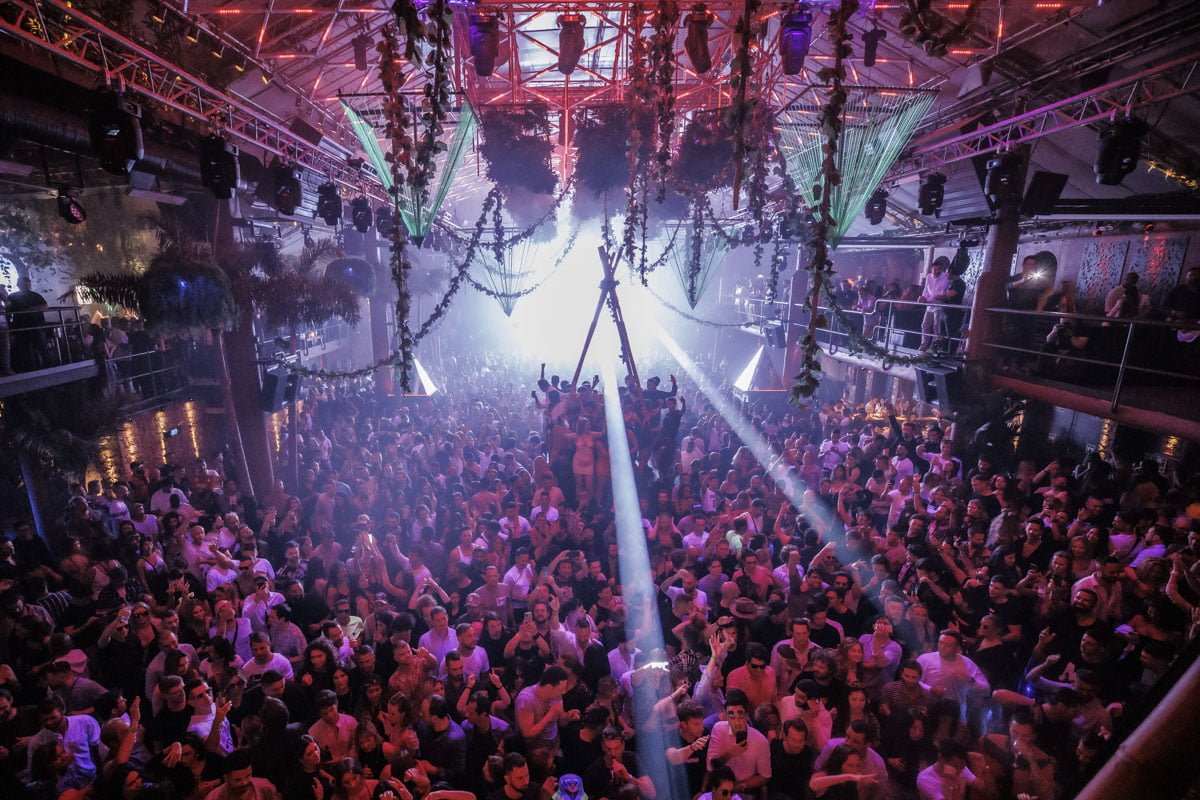 Pace yourselves, boys; this isn't a race! Amnesia, a previously certified "greatest club in the world," doesn't start until after midnight but goes until morning. In the summer, it draws a sizable number of visitors from abroad. The world-famous Cream parties are hosted on Thursday evenings, so have your credit cards ready for that whopper. The club can hold up to 4,000 people and frequently hosts legendary DJs like Paul Van Dyk and Deadmau5.
Even Cristiano Ronaldo has been up here, so expect plenty of foam parties and lasers. The cost is between 30 and 60 euros, located in the Poligono de Montecristo.
Their journey began when a young philosopher named Antonio Escohotado agreed to lease the location in the middle of the 1970s. Escohotado's philosophy behind his disco, which he originally called "The Workshop of Forgetfulness," is that visitors could leave their problems at home and escape from everyday life. The club was founded relatively quickly after he came upon the Greek word "amnesia," which, in his opinion, perfectly encapsulated his notion.
House music began to emerge from Chicago in the early 1980s; at that time, only a few DJs were experimenting with this new musical form. Nevertheless, Amnesia persisted as one of the island's most essential nightclubs throughout the 1980s, drawing a sizable crowd of visitors eager to partake in the venue's legendary all-night hedonism. The club had an open-roofed dance floor back then, like many others on the island, and the early sunlight would light it up, producing magical Ibiza moments.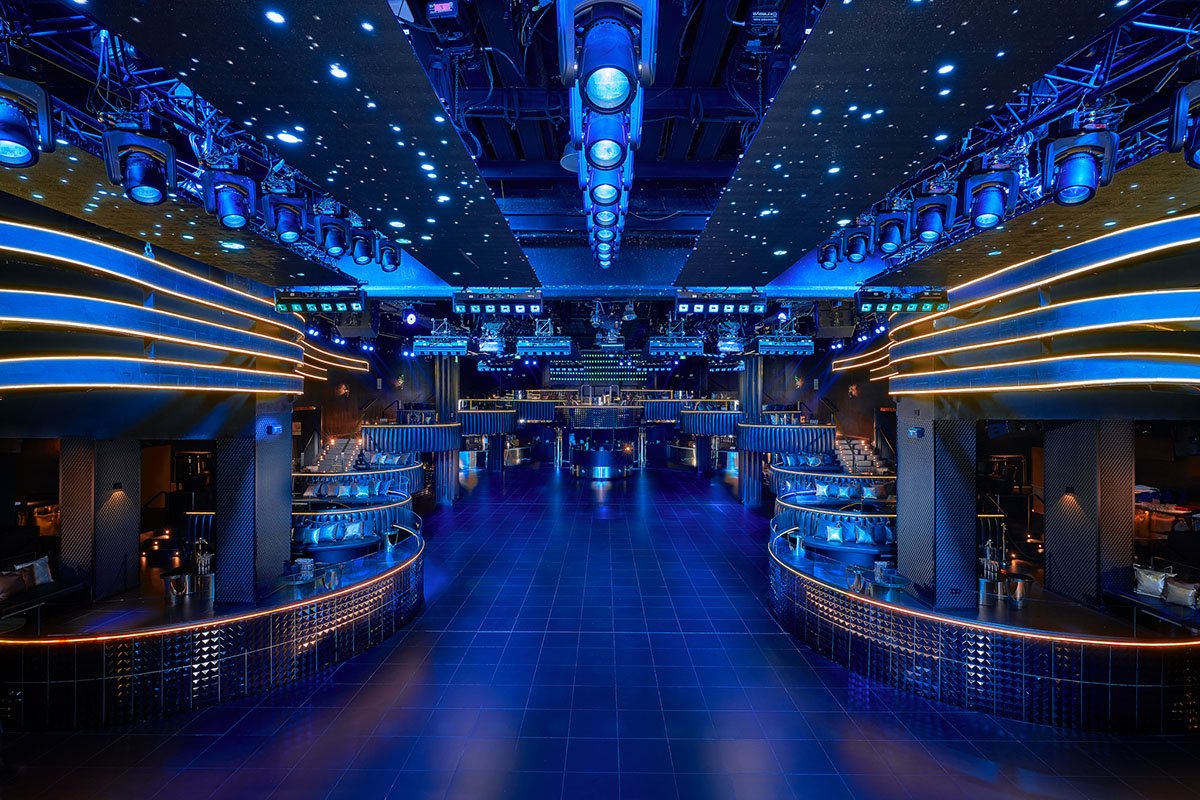 Hi Ibiza is one of the newest nightclubs in Ibiza. Space was the previous name of this club; however, it is no more. It is now cozier and a little more upscale, but the club is still chaotic. Hi Ibiza won the title of the world's top nightclub in 2018!
The Playa d'en Bossa neighborhood, outside of Ibiza Town and near the airport, is home to this nightclub in Ibiza. It's popular in the electronic scene, and during the busy season, world-famous performers perform every night. Just don't count on recalling much of it the following day!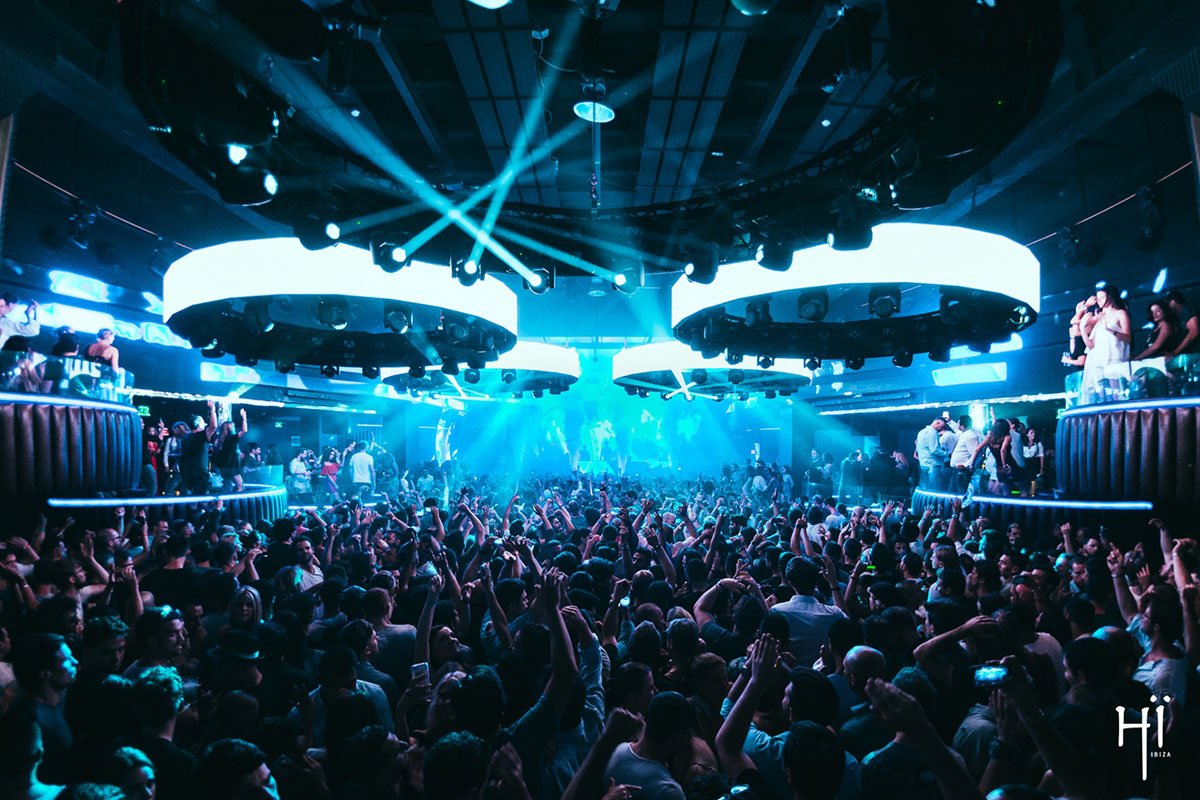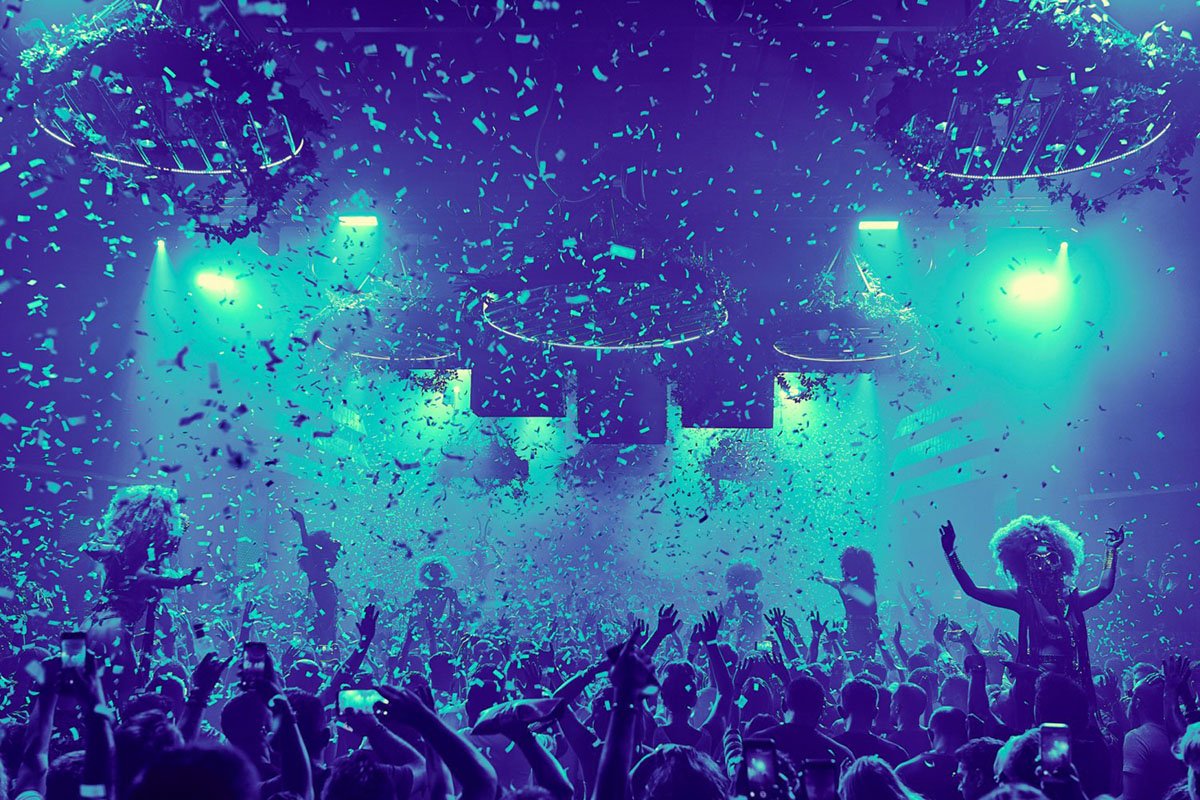 Hi Ibiza is one of the most recent and exciting additions to the island's significant club list. The all-singing, all-dancing extravaganza of a venue is situated on the former site of Space Ibiza. Still, when this Ibiza club was renovated, it boldly went towards the future rather than looking to the past for inspiration.
The end product is a chic, wealthy Ibiza club with several rooms, exclusive VIP sections, and acres of breathtaking outdoor space for much-needed dancing breaks. At H Ibiza, there are two primary areas: the Theatre, which is intended for large-scale production spectacles, and the Club Room, which offers a more minimal, sonic-focused clubbing experience. In any case, every party has a different arrangement, so every night is different.
The Night League, managed by the same group as Ushuaia Ibiza, oversees the musical lineups at this Ibiza club and is focused chiefly on trend-led lineups. With worldwide superstars like David Guetta, Black Coffee, Fisher, and the Martinez Brothers leading the lineups, genres including reggaeton, tech house, and tribal house dominate the significant night spots. Remember to check out Glitterbox, one of H Ibiza's glitziest, friendliest events.
Ibiza isn't hesitant to embrace VIP culture, so there's a mix of exuberant young people and wealthy tourists. Nevertheless, this Ibiza club has enough gone on to keep all types of ravers entertained. Advice: Be on the lookout for this nightclub once you are in Ibiza.
Comparatively speaking, H Ibiza is a newbie to the island's elaborate nightlife scene. Not that you'd be aware of it. The newest club on the island has made an immediate impression.
Even though H. Ibiza was only open for three summers (2017, 2018, and 2019), and we now find it impossible to picture Ibiza without her.
The group behind the venue, The Night League (TNL), has its finger squarely on the pulse. As a result, the program consistently advances, the manufacturing is at the forefront of the industry, and the delivery is carried out with military precision.
Booking Request for best nightclubs in Ibiza
Submit your details below and the Splendid Concierge Team will be in touch.