Like the Upper East Side in New York, Chelsea is the most affluent area in London and a popular hangout for young hipsters. Chelsea is much more than that, though, because of its lengthy and varied past. For those interested in going beyond the surface, its traditional English homes conceal a rich experience.
A Brief History
Some of the most expensive real estate in the city is found in the Royal Borough of Kensington and Chelsea, which is in the heart of London. Though made famous by television's "Made in Chelsea," the neighborhood has not always had the same reputation for having young, affluent residents. As porcelain production grew in the 18th century, Chelsea's population grew comparatively late. However, the area was revitalized in the 19th century due to an inflow of artists, including the impressionist painter Turner. These new residents attracted their fair share of famous people who permanently emigrated here.
Chelsea and King's Road were real hotspots in London's "Swinging" era of the 1960s. A decade later, the punk movement started in this area in a store called Sex, owned by Vivienne Westwood and Malcolm McLaren of the Sex Pistols. The "Sloane Ranger," a moniker for the young, wealthy socialites who frequented the area's most exclusive clubs, was known to frequent it by the 1980s.
This region of London is now famous in part thanks to the 20-something well-off cast of E4's "Made In Chelsea," a reality television program that chronicles the life of the new generation of "Sloanes."
The boundaries of Chelsea
The zip codes SW3 and SW10 are located in Chelsea, which is part of the Royal Borough of Kensington and Chelsea. The former, which occupies most of the space, is located to the east, while the latter is located to the west.
Chelsea, London: The Cultural District Area Guide
The glitzy London district of Chelsea is located along the banks of the Thames. White pillared homes and lovely scenery surround this upscale neighborhood. It is a part of the Royal Borough of Kensington and Chelsea and is situated in Central London to the south of the Thames.
A center for style and design
Chelsea's hip and affluent population have gradually converted the area into a sought-after location for high-end consumers, who throng to King's Road for luxury shops. But, on any given day, you may also find a film team or a fashion shoot using Chelsea's distinctive, colorful mansions, small lanes, and as their background. Chelsea has retained its creative roots, though. Around Sloane Square, several prosperous art galleries are still thriving, and the renowned Saatchi Gallery sets the standard for the contemporary art scene in Europe.
Additionally, residential Chelsea has improved its tourist accommodations throughout the years, and as a result, it is now quite popular. The London areas of Chelsea and Kensington stood out in 2018 for having the highest growth in summer rentals. Even more than Shoreditch, London's hippest area, Chelsea had a 57% year-over-year surge in visitors staying there, according to AirDNA, a data analytics business focused on the tourist rental sector. As a result, Chelsea has hosted many pop-up events, particularly over the last several London Fashion Week seasons. London Ethnic, a fashion firm that unites established designers and up-and-coming ones to chart a route for ethical and varied fashion, is also based there.
Important Chelsea Landmarks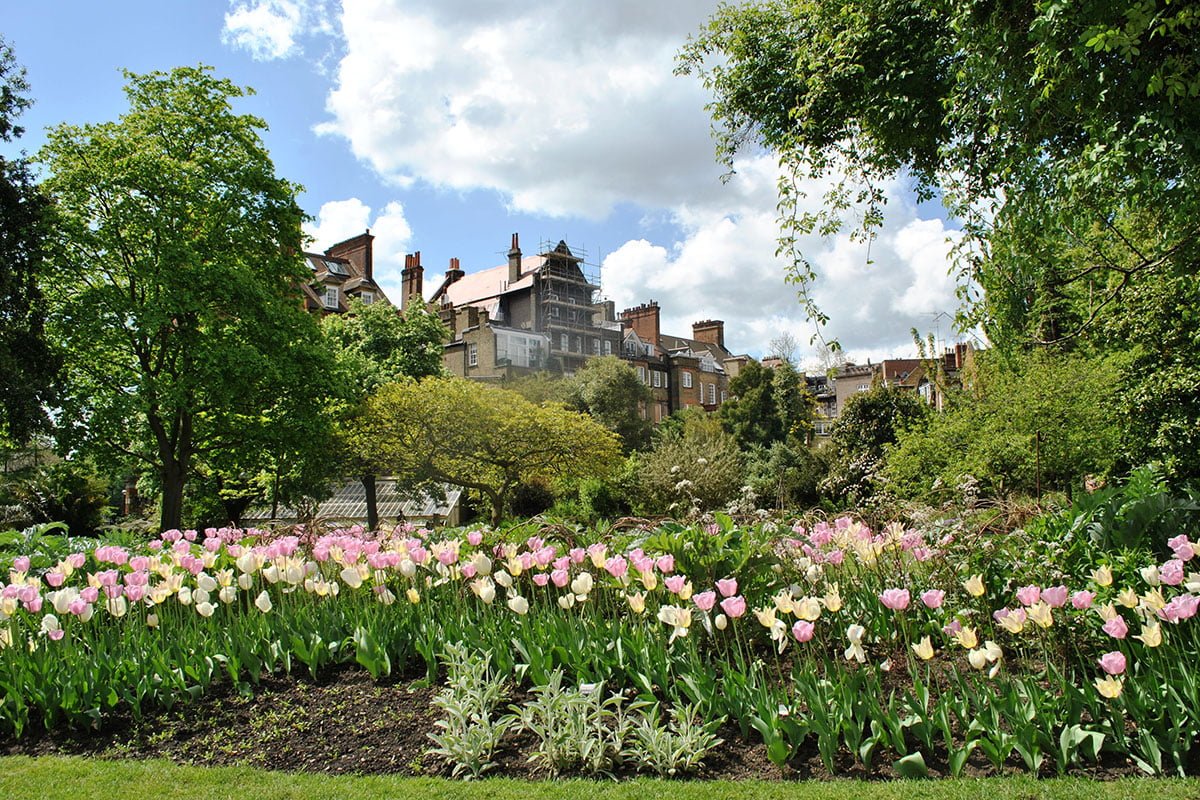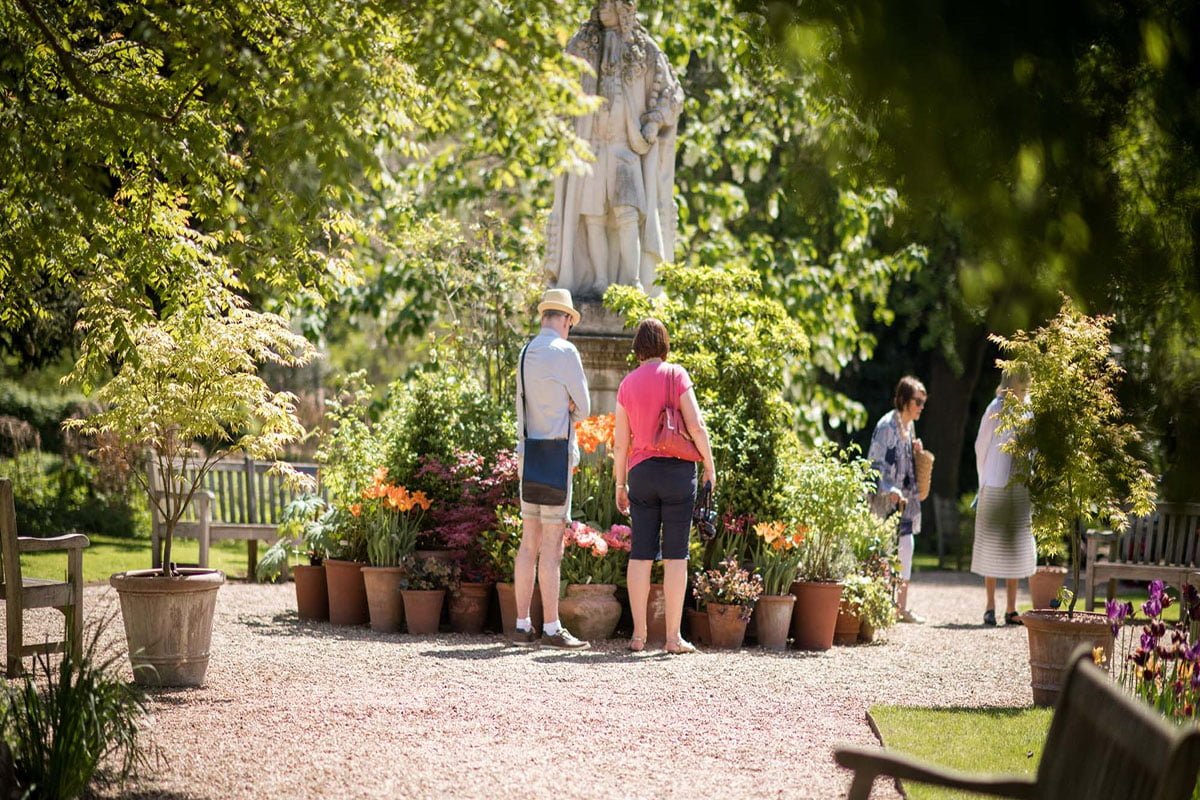 This renowned garden, which draws horticulture enthusiasts from all over the world and has 5000 varieties of flowers and plants that are expertly landscaped, is a large part of what gives this London borough its romantic elegance thanks to the flowers that are in bloom in its streets.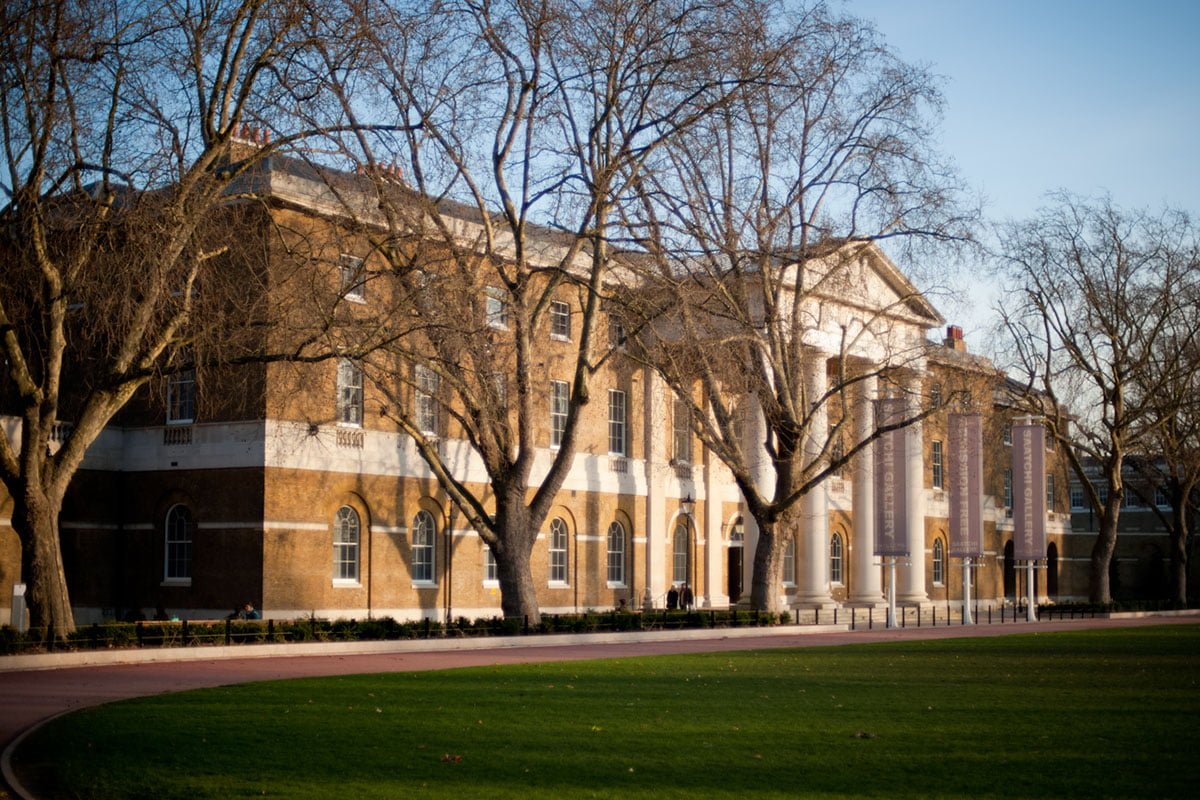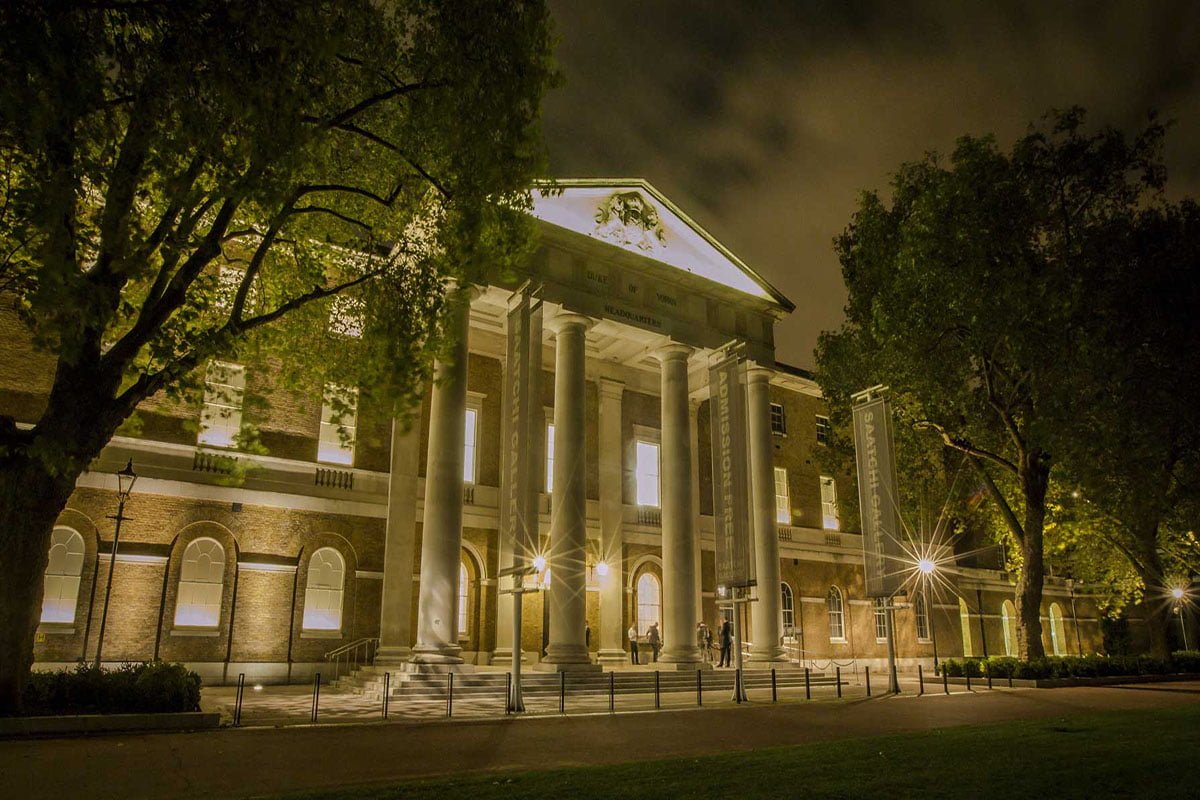 A museum featuring an astounding variety of modern art was established by collector Charles Saatchi. The gallery, which has been carefully and brilliantly selected, frequently presents fresh talent, many of whom go on to become leaders in the art world.
In the 1950s, the non-profit Royal Court Theatre enjoyed enormous success thanks to several renowned authors who were politically engaged. In addition, many renowned personalities in the dramatic arts continue to visit the little theatre, which is now known for its experimental theatre.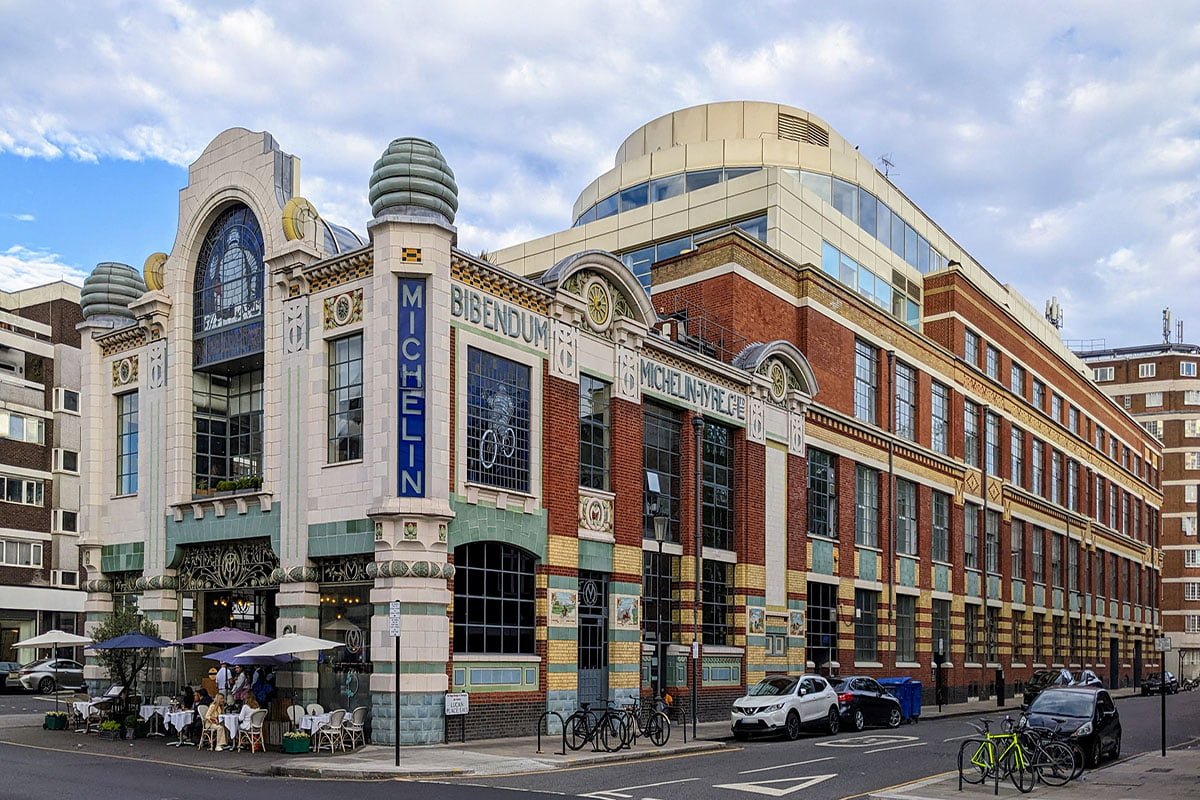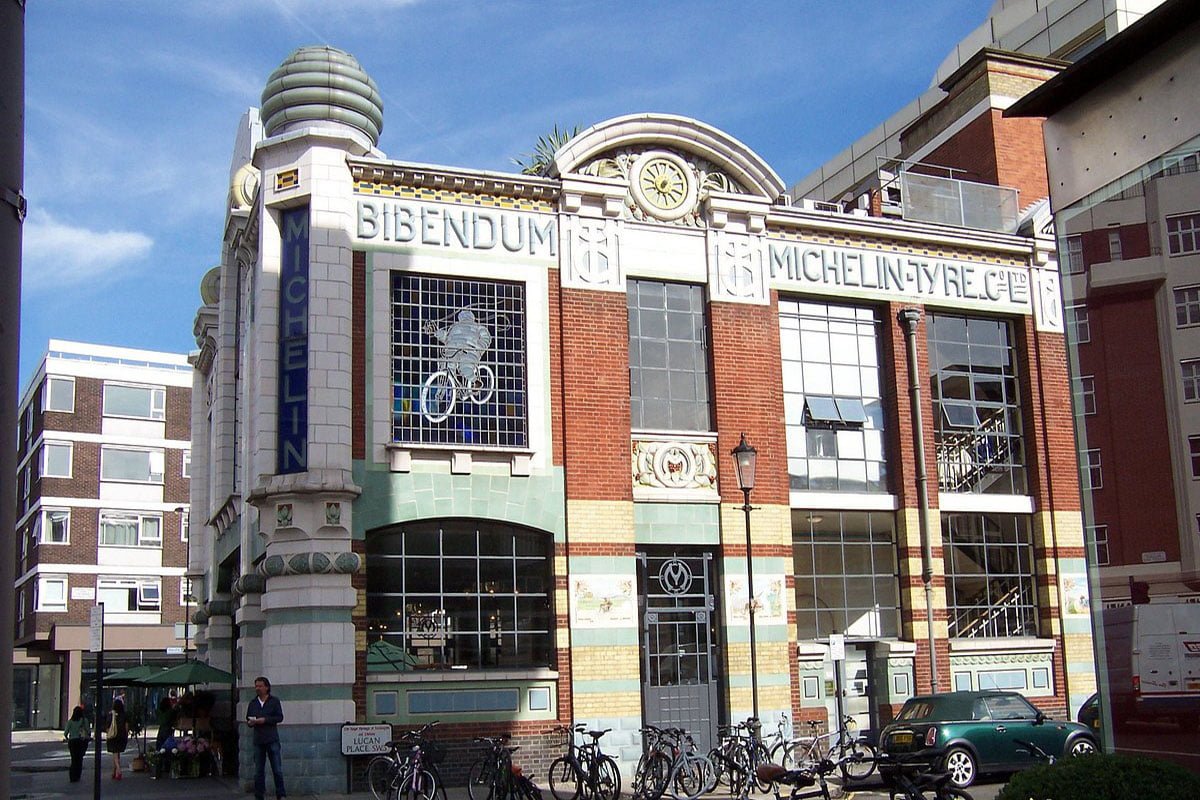 The restaurant has been a staple of London for 30 years and is housed in the recognizable Michelin building. Two-time Michelin-starred French chef Claude Bosi serves up incredibly traditional and highly technological dishes. Not to be overlooked!
Mary Quant, the iconic fashion designer of London's Swinging Sixties who created the miniskirt and gave the area its distinct look, the "Chelsea Look," must be mentioned whenever Chelsea is spoken up. Although her renowned concept store Baazar, where Twiggy and Mick Jagger frequented to shop and party the night away, is long since closed, the designer still has a presence on King's Road thanks to a store in the cutting-edge mall Duke of York Square.
No tour of Chelsea would be complete without discussing the successful soccer team, Chelsea, and its devoted supporters. However, attending a live game is a unique experience if the chance presents itself.
Things to do in Chelsea, London
With King's Road as the main draw, Chelsea is renowned for having evolved into a hub for trends and fashion. The street is jam-packed with high-end shops, exclusive clubs, and various branded stores selling the newest trends. Both shoppers and street photographers congregate here to capture the wonder of the location.
The Chelsea Flower Show is another breathtaking sight and maybe what makes Chelsea famous. The event, the most famous flower show in the world, attracts millions of people and sets the standard for cutting-edge garden design. For the five-day festival this year, which begins on May 25, 500 exhibitors will adorn the venue with vibrant flower arrangements and innovative gardening ideas. Additionally, this year's additions include a second "Space to Grow" garden and "Chelsea by Night," a lively evening of live entertainment, dining options, and entertainment provided by an artisan food market.
Saatchi Gallery, Stamford Bridge, Furniture Cave, The Royal Court Theatre, and Chelsea Physic Garden are a few different must-see sights. But, of course, we would also be negligent if we did not add Chelsea Football Club, renowned for having the wealthiest fans in all of London.
Chelsea, London, Cafes, and Restaurants
Perhaps its café culture is Chelsea's second-best feature. Numerous outdoor cafés allow you to enjoy quality time with loved ones while enjoying the soothing summer wind. One such restaurant that offers a fantastic ambiance and a traditional French bistro menu is Bluebird Chelsea. Colbert, a restaurant with French influences, is another one that can be found in Sloane Square near the intersection of Chelsea, Knightsbridge, and Belgravia.
Also, Chelsea is home to many renowned eateries with Michelin stars. The most well-known among them is Restaurant Gordon Ramsay, which is run by none other than Gordon Ramsay and is known for its celebrity chef owner and mouth-watering meals.
Dinings SW3, which serves up traditional Japanese dishes using contemporary European cooking methods, Villa Mamas, which serves piping-hot and intensely flavorful Middle Eastern food, and Brasserie Gustave, which serves Haute French cuisine prepared with meticulous attention to detail, are some other restaurants that will broaden your gastronomic horizons and leave you wanting more.
Chelsea is one of London's most distinctive neighborhoods, which has an upmarket and fashionable vibe. There is no question that the time you spend here will be worthwhile.
Chelsea in London has parks and gardens
Along with other notable attractions, Chelsea is much more than simply the high street, and there is plenty to see when I take the time to travel off the main thoroughfare. A pleasant break from the livelier regions may be found in the many hidden gardens and peaceful squares that dot this city.
The gardens at Carlyle's House and the Chelsea Physic Garden are a couple of locals' favorites. Both are peaceful havens, with the former resembling a quaint backyard and the latter brimming with international plant life. In London, Westfield Park is also the ideal location for a picnic.
Annual Celebrations and Events
Speaking of gardens, yearly celebrations like Chelsea in Bloom and the Chelsea Flower Show lend life and color to this area of London each spring.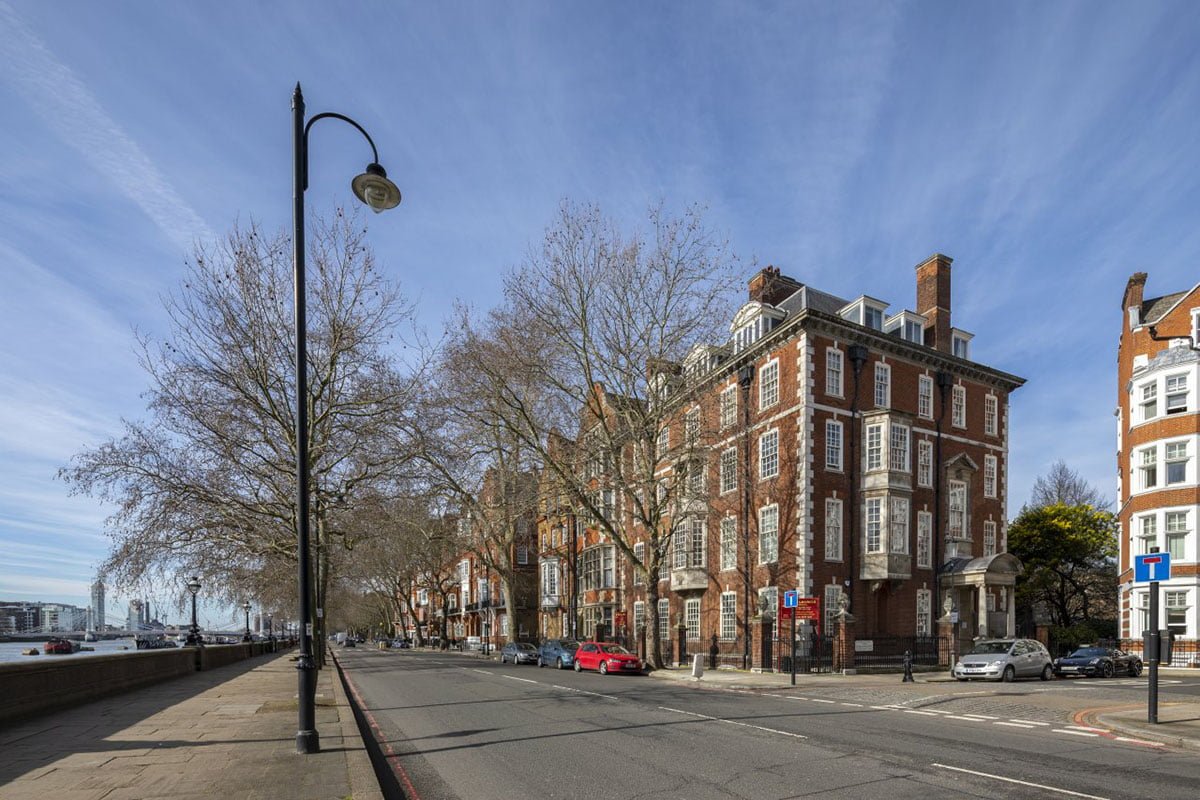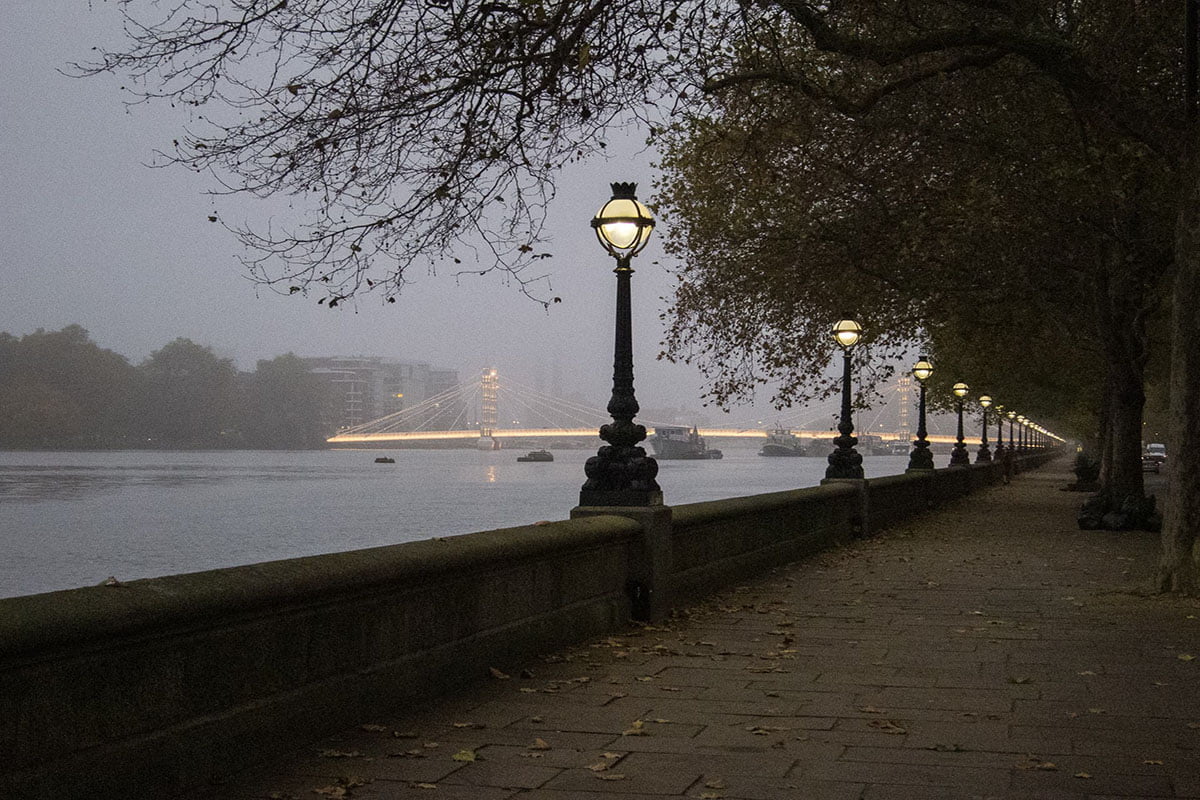 The region along the Thames is worth exploring at other times of the year. One of Chelsea's most beautiful locations is this one. Cheyne Walk is one of the greatest sites to view the variety of heritage homes that line the embankment.
The blue plaques attest to the several famous people who have resided there throughout the years, with some history going back to Henry VIII's reign. The Thames is alive with the colorful hulls and flower boxes of the houseboats that line the river. The Chelsea Embankment Gardens are another tranquil space that highlights the region's history.
Side Streets in London's Chelsea
Chelsea's side streets are full of unexpected discoveries as you head back toward King's Road. The Phone, The Cross Keys, and The Surprise are just a few pubs that are nestled away around every corner.
There is always an enjoyment to be found here, thanks to charming alleyways like Clover Mews, vibrant side streets like Bywater Street, and the rainbow-colored homes on Godfrey Street.
Nightlife in Chelsea, London
Look no further than Chelsea if you want a night out with more heels and shirts than Converse and jeans. Chelsea is a luxurious hangout for London's famous, wealthy, and young. It is home to some of the country's most exclusive nightclubs. Here is a list of the top clubs in Chelsea, perfect for those looking to dress up and spend some money.
Additionally, it's not simply throughout the day. The nightlife in Chelsea is among the greatest in all of London. In my early years in London, I frequented this area frequently to go to clubs along King's Road, and I still like the occasional night out at Jak's.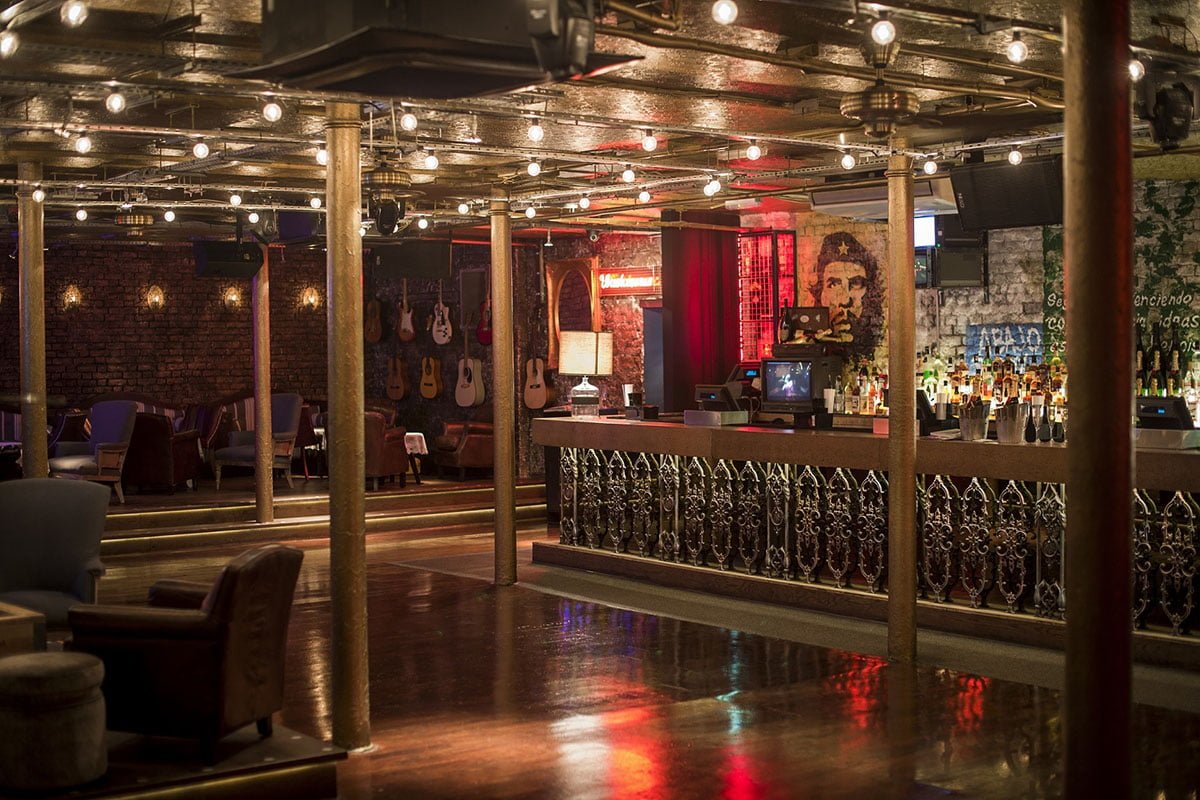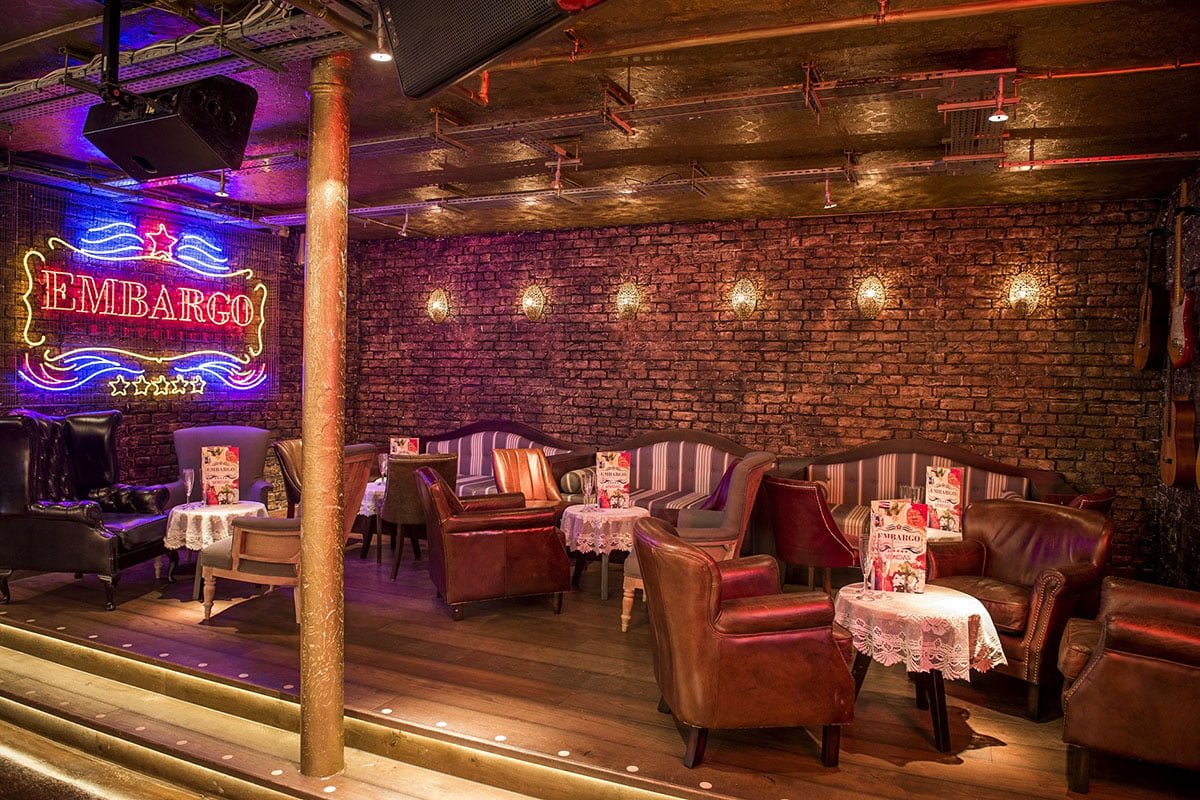 This breathtaking homage to the far-off island transports you into a Cuban paradise. Drink and dance in your exotic hideaway, rustic surroundings, or under the stars with a cigar room, a rooftop terrace, and vintage, colorful furnishings.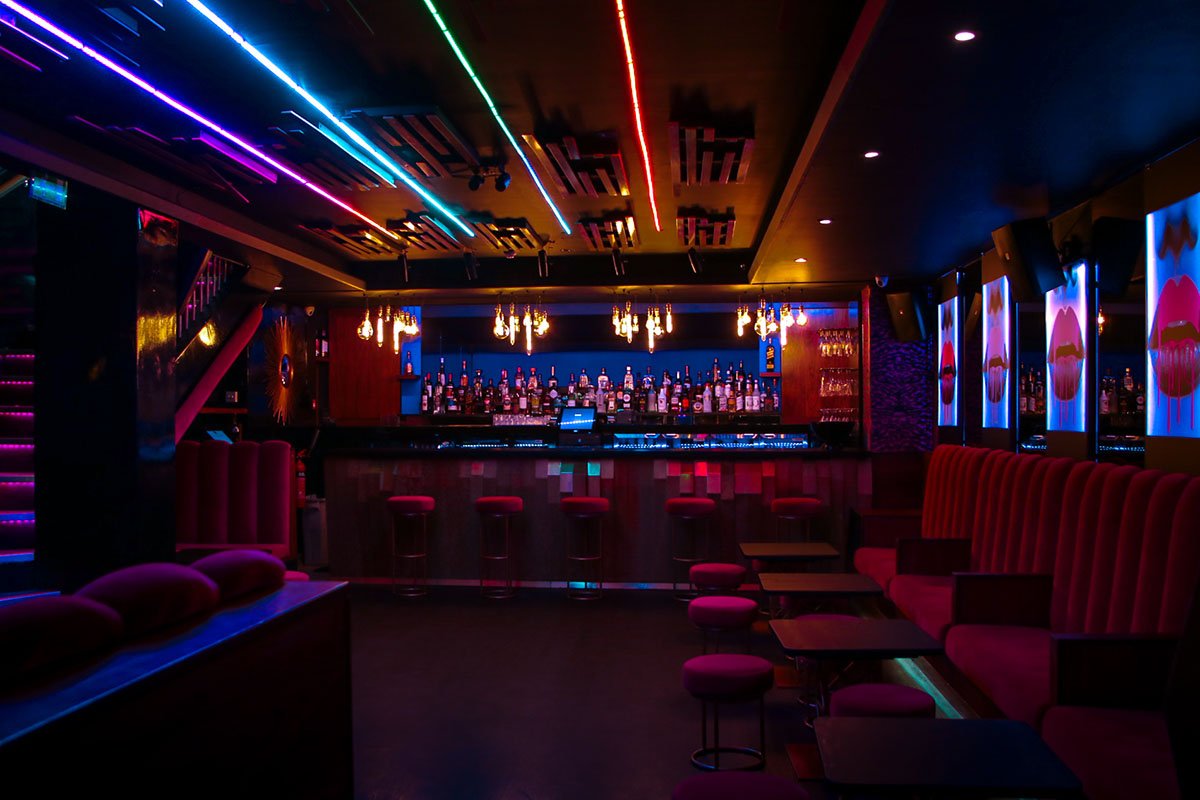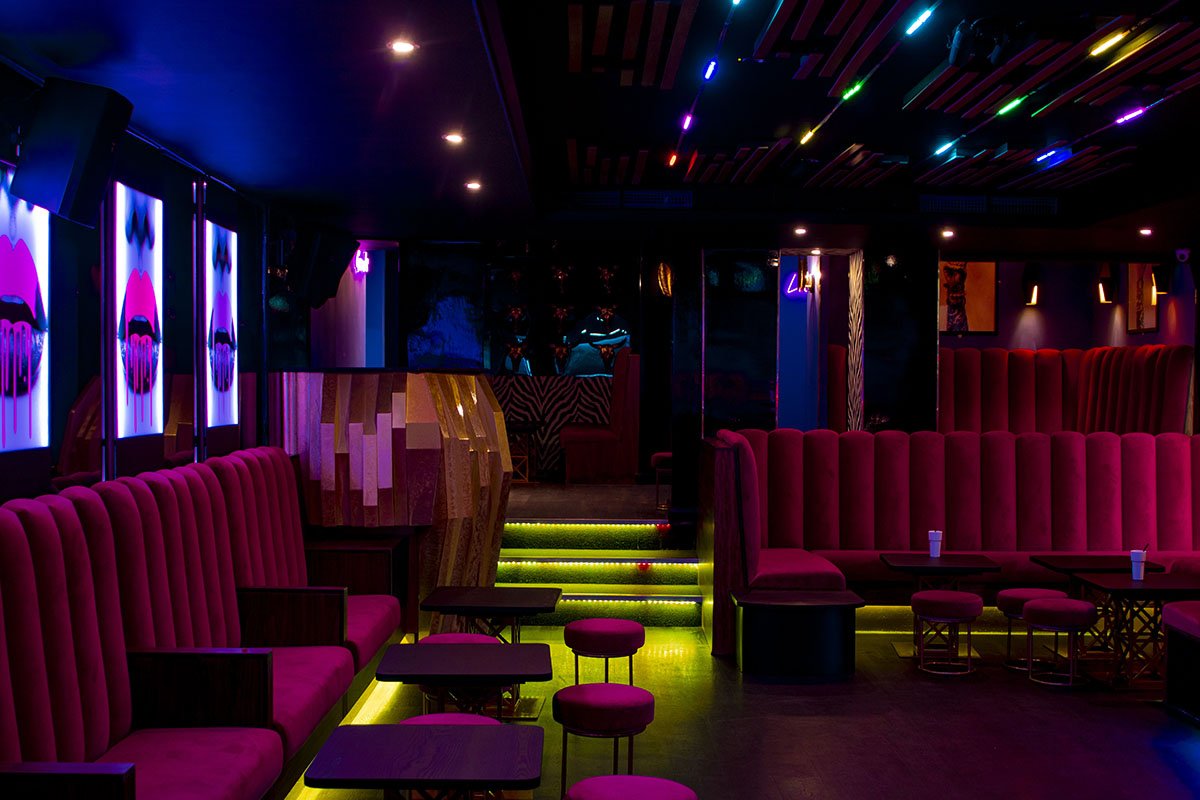 Are you in the mood to dance a little? Dolce is a VIP lounge and bar in Chelsea where you can party until three in the morning. Bring your friends for a wild night out with e-shisha, delectable cocktails, and a live DJ spinning killer tune.
Booking Request for best nightclubs in Ibiza
Submit your details below and the Splendid Concierge Team will be in touch.