If you're the sort of bride who fantasizes about having a lovely, fairy-tale-like wedding, you might consider having your ceremony at one of the many grand European castles. The wonderful thing about Europe's magnificent "chateaus," "Schloss," and "Palacios" is that they let couples conduct their wedding festivities within the castle grounds.
There are several castle wedding locations in the U.K., many of which have lovely medieval elements like opulent banqueting halls, acreages of gorgeous lawns, and bridal suites with four-poster beds. In each one, see yourself wearing a bridal gown! Getting married in a regal European castle is no longer a pipe fantasy; it is quite possible. Nothing is better than saying "I do" within a castle that exudes splendor and grandeur. The ideal location might make any marriage even more unforgettable. There are several castles around Europe that you may rent out for wedding celebrations.
Check out these breathtaking fairy-tale wedding castles, where you and your handsome Prince Charming may celebrate your union in a vast ballroom fit for a king, surrounded by the fanciful façade and sweeping scenery of Europe & U.K.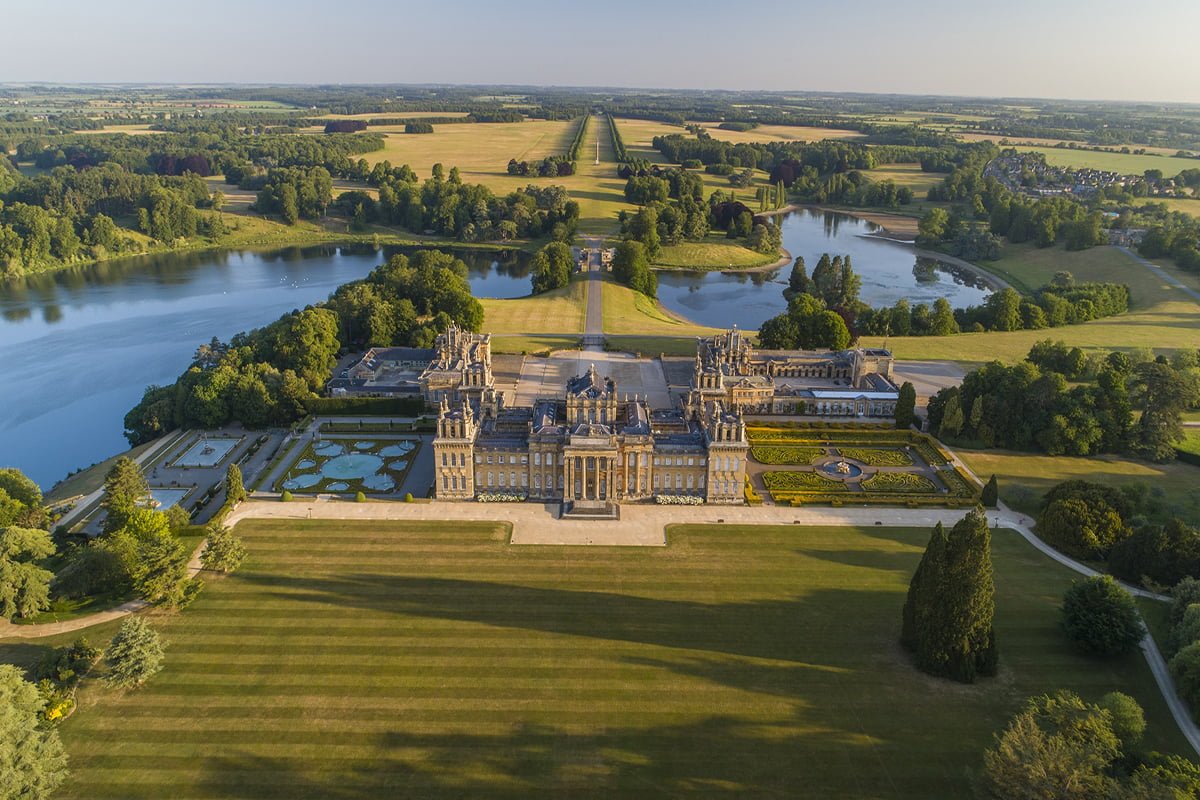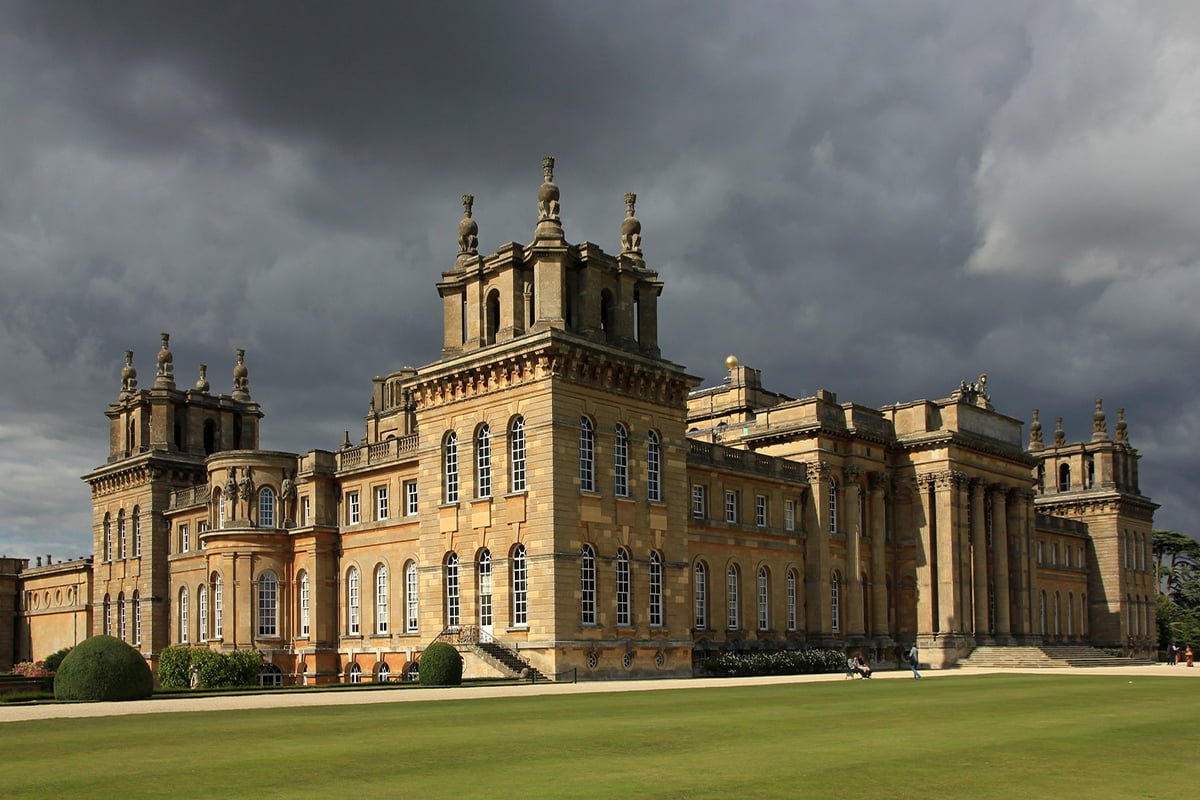 Blenheim Palace in Woodstock, Oxfordshire, is one of the few locations that adequately captures a dreamy and opulent fantasy wedding. First, exchange your vows in the Marlborough room with its sparkling chandeliers or the Orangery with its arched windows before choosing from several additional rooms or an outside tent for the reception. Then, with the English Baroque style of the Palace, take stunning wedding photographs.
The historically significant Blenheim Palace, situated in the Woodstock hamlet, and its stunning gardens provide the ideal setting for any wedding celebration. The Orangery, which has a view of the Italian gardens, was the location of Helen and Adam's elegant palace wedding.
Blenheim Palace is an international wedding venue ideal for the best in luxury celebrations. For couples wishing to celebrate in a setting unlike any other, the Baroque Palace and its 2,000 acres of "Capability" Brown-landscaped estate are available for rental.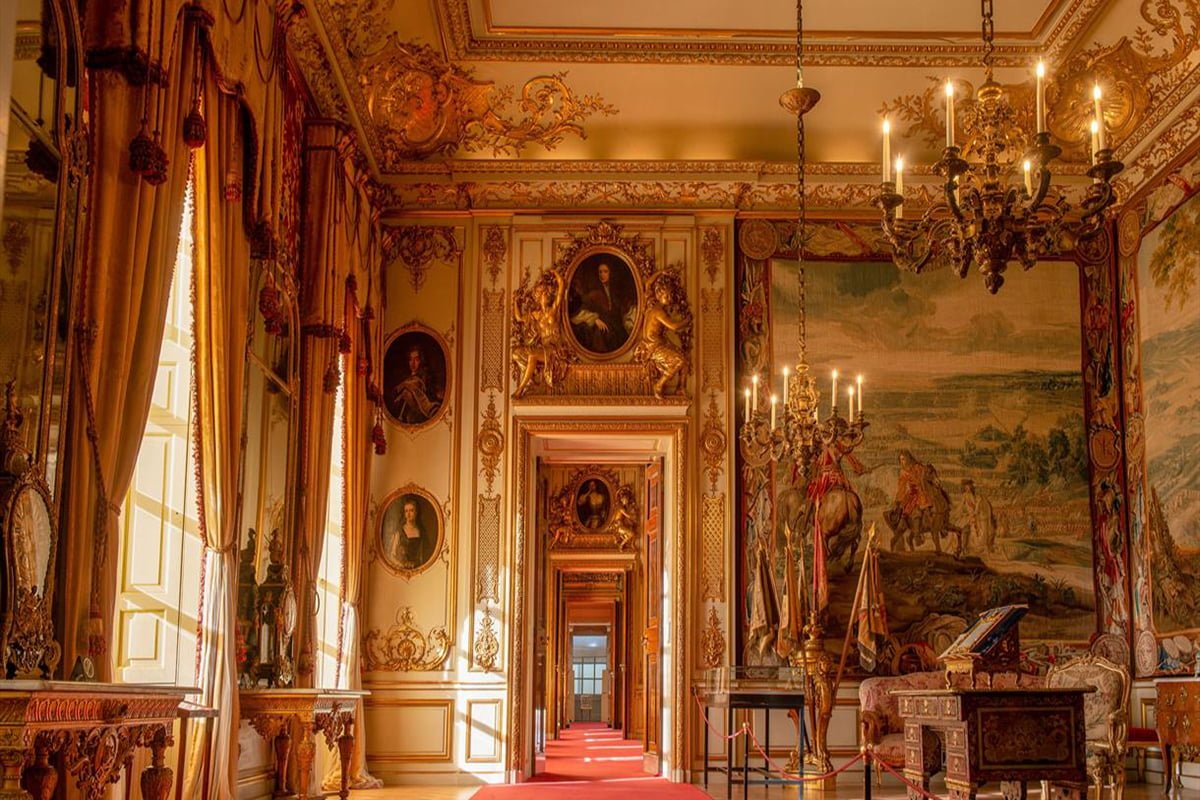 This UNESCO World Heritage Site, the birthplace of Sir Winston Churchill and a building constructed in the 18th century to commemorate the military successes of the First Duke of Marlborough, offers a distinctive historical setting for very remarkable occasions.
Wonderful vacation weddings and more contemporary events, such as two Marlborough family weddings in their ancestral home in 2018, have all taken place at the Palace. In a lavishly staged wedding in the Long Library in June 2017, Folarin Alakija wed Nazanin Jafarian Ghaissarifa, and more than a million flowers were used to decorate.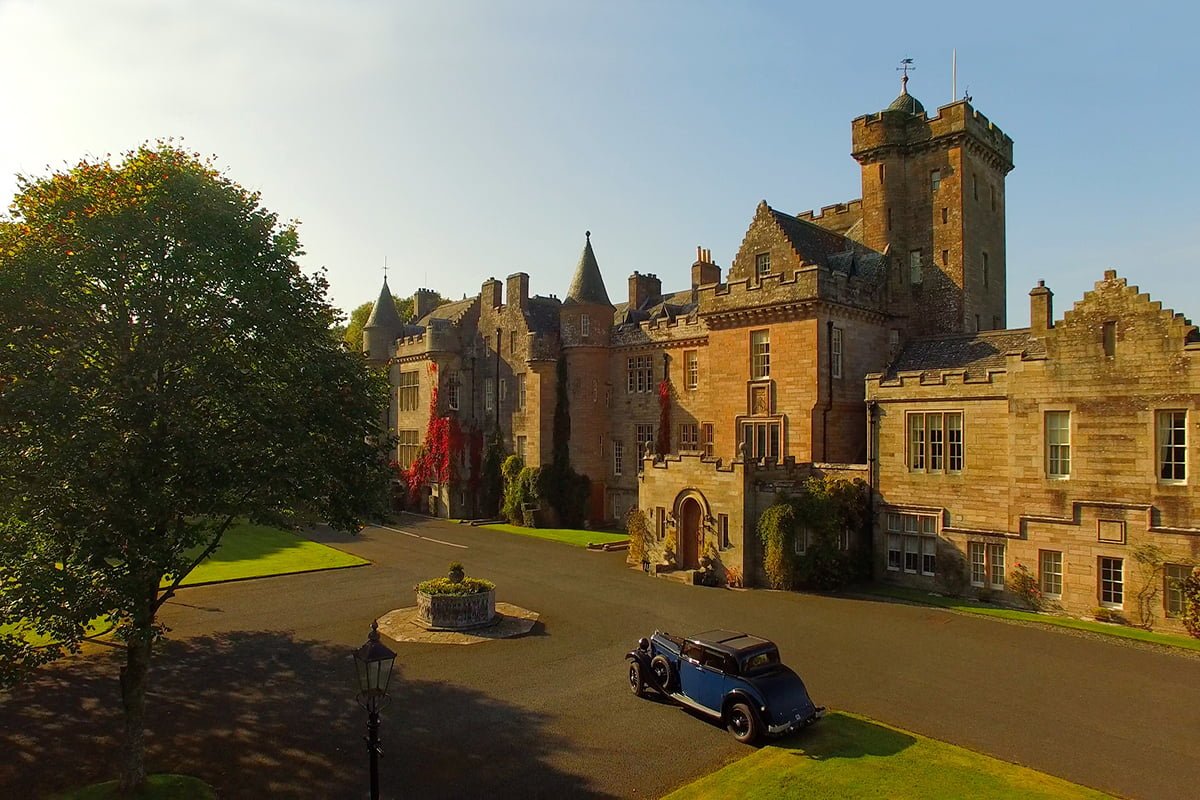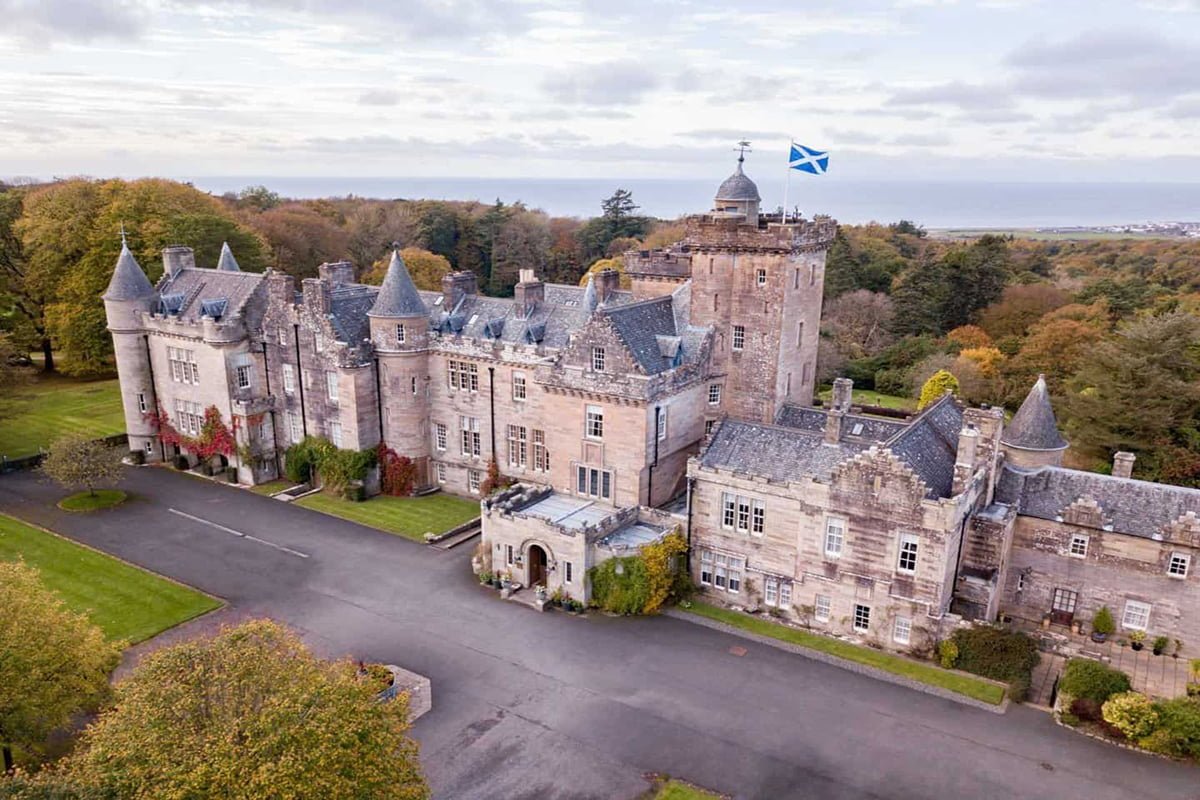 Scotland's South Ayrshire region has Glenapp Castle, which is close to the ocean. The 36 acres of gardens around the castle date back to 1870. It is believed that Glenapp invited former American President Dwight Eisenhower and former British Prime Minister Winston Churchill for a discussion to discuss the D-Day landings.
Many of the rooms at Glenapp may serve as wedding and reception venues. There is space for 40 to 60 people in each room. The stunning gardens, created by the famous Gertrude Jekyll, may also be used for weddings. In addition, the Italian Garden, walled Garden, and azalea pond on the grounds contribute to the Castle's charming ambiance.
You're at a place that is genuinely concealed. A destination where you may find inspiration, pause to think, refuel, and reconnect; a location where you can feel "at home" while traveling alone or with a group of friends. Greetings from Glenapp Castle.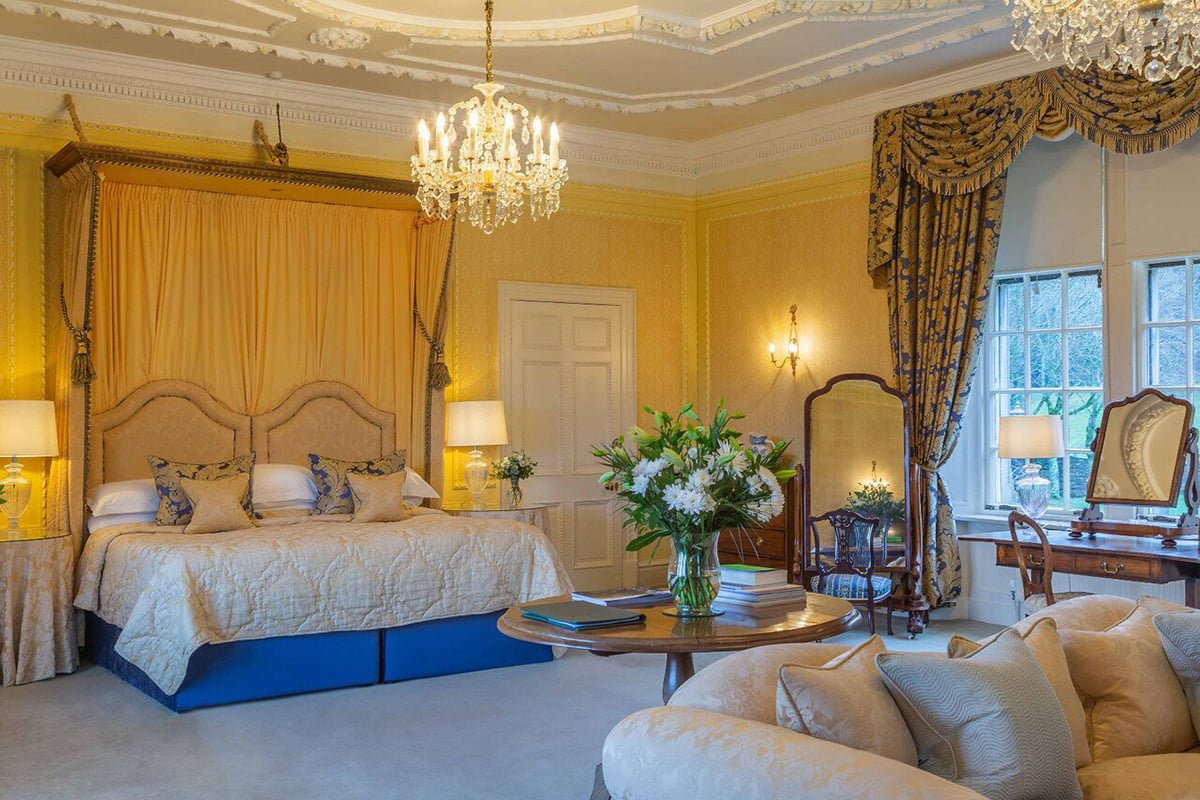 The upscale, five-star hotel in Ayrshire, Scotland, offers personalized service focusing on the little things. In addition to the stunning gardens, forest, and seascapes surrounding the Castle, it has remarkable elegance in its period furniture and interiors.
The mysterious towers, turrets, and crenelations of Glenapp Castle welcome you as you sweep up the tree-lined road, telling you this is an excellent spot for your big day. Glenapp Castle is tucked away amid 110 acres of private estate and nearby woods.
The hotel will assign you a personal wedding planner, and the staff is fully committed to ensuring that every aspect of your special day goes as planned. So you can rest confident that you and your guests will have a memorable and pleasurable time in a genuinely gorgeous environment, whether you are planning an intimate gathering or a more opulent event.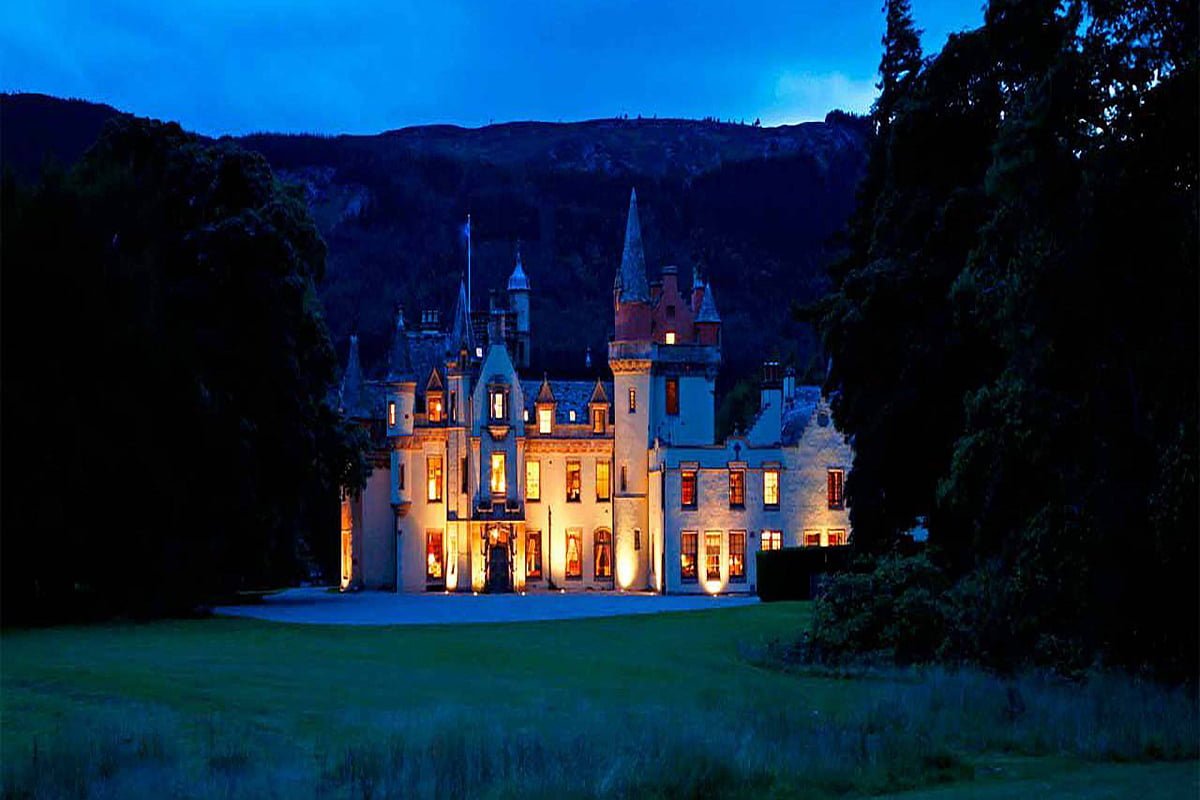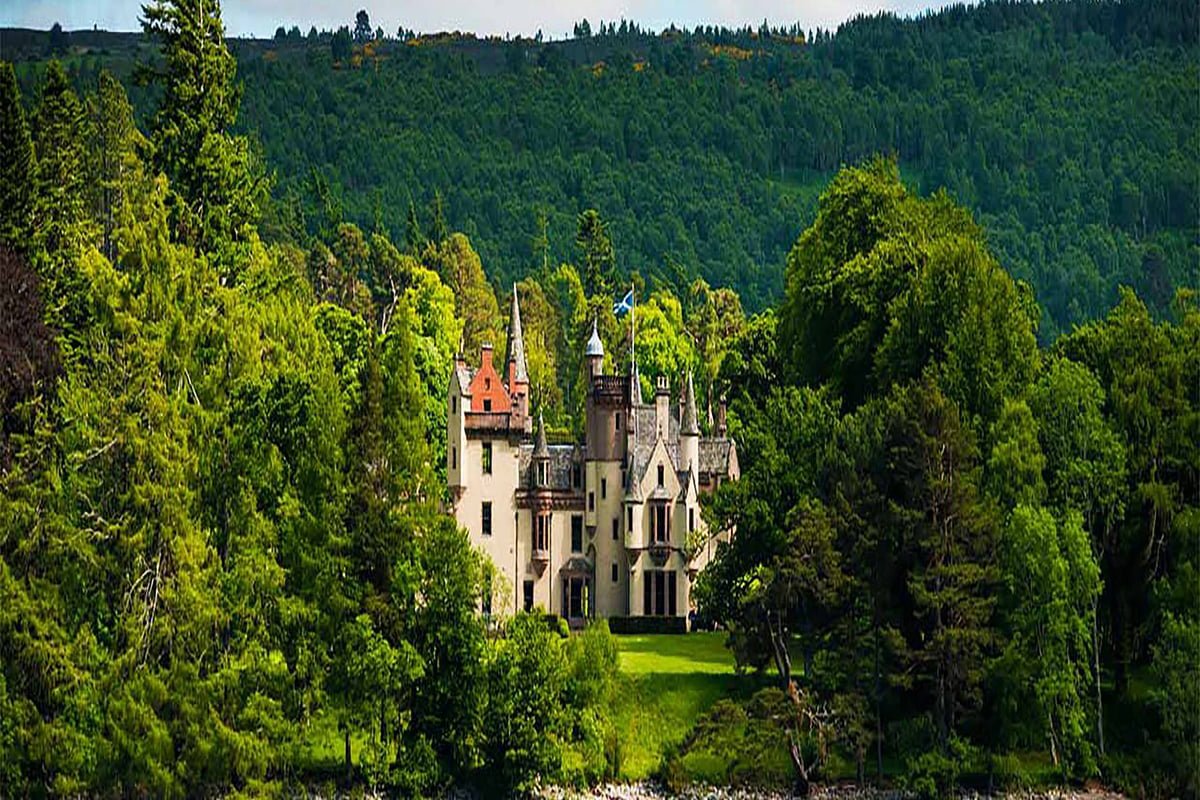 Tarn Castle is situated on the southern edge of the renowned Loch Ness, which is said to be a Highland castle. Five hundred acres make up the Castle's grounds, which have been described as "a typical example of Scottish Baronial Architecture." It is renowned for having an elegant yet cozy atmosphere, which makes it a popular choice for weddings.
Tarn Castle is renowned for its opulent interiors, but its gardens are famous for weddings. The property has a lovely view of Loch Ness and grass that reaches the water's edge. It provides a range of sports, from canoeing to archery, and is an excellent spot to watch animals.
With all the magical grandeur and splendor you anticipate from a Highland Castle, tradition, luxury, and flair come together. With the opulent rental Tarn Castle provides, you may take advantage of a dominant position and breathtaking vistas. The gorgeous rooms are furnished to the finest levels of comfort and craftsmanship, yet they also emanate a cozy warmth that dispels any impression of formality. From the minute you arrive, Tarn Castle will fascinate and astound you, calming the mind and revitalizing the soul for a truly unique experience in this renowned setting.
The Castle, a prime example of Scottish Baronial architecture, was first mentioned in 1626 as a stately residence. Its rich past is intertwined with Scottish history; it witnessed General Wade's forces leaving and significantly impacted the life of the well-known artist GF Watts. In addition, victorian nobles frequently chose Tarn for home parties and vacations because of its unique setting as a sports estate next to Loch Ness.
Even today, the sumptuous furniture and distinctly Scottish ambiance are still there, with meticulously maintained, immaculate interiors and contemporary conveniences to please even the most discriminating guests. The Castle's interiors are magnificent but also exude a welcoming atmosphere.
AUGILL CASTLE, CUMBRIA, U.K.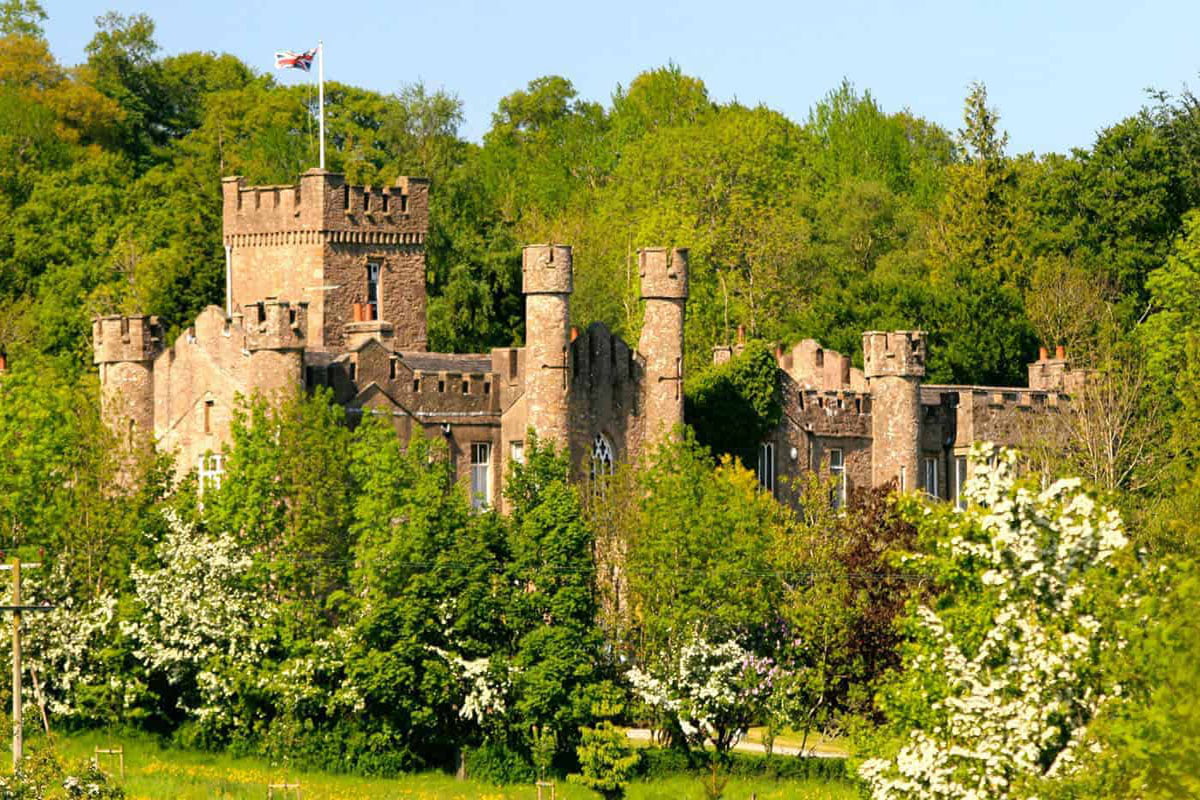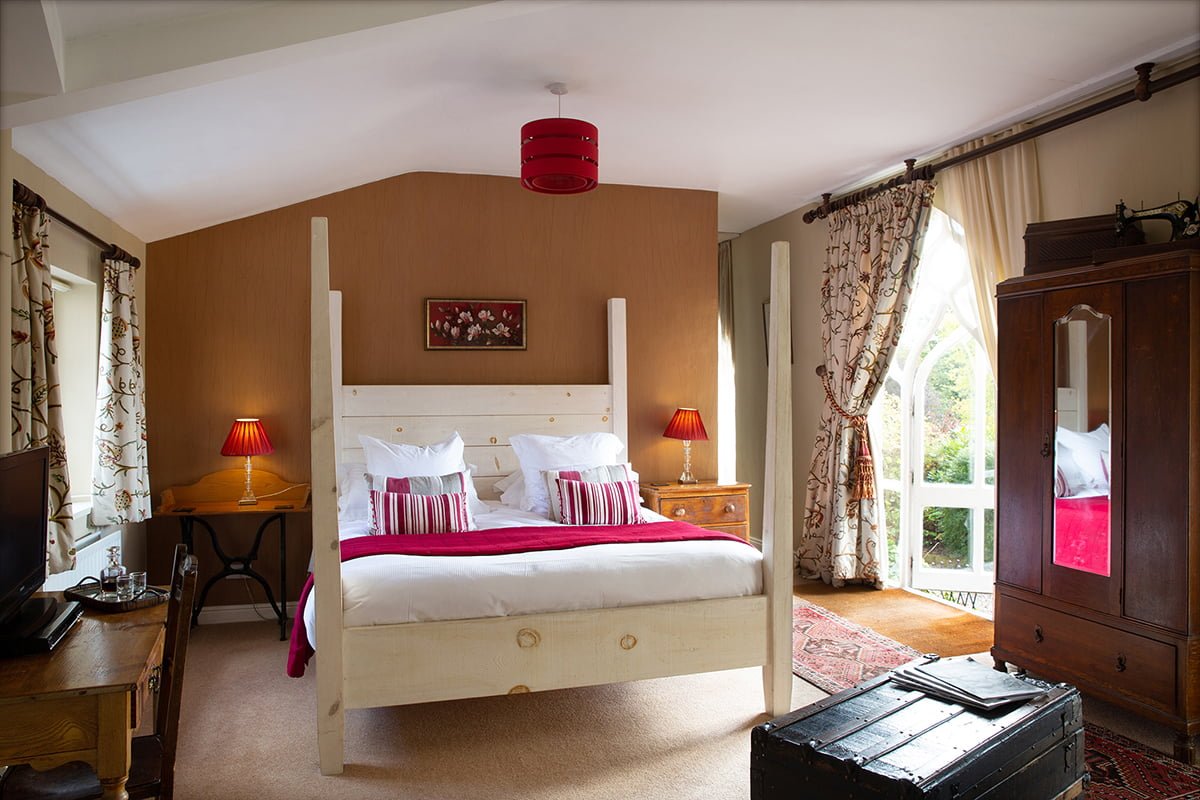 Augill Castle, situated in a lovely area of Cumbria, provides individuals who desire to realize their fairy tale wedding ideal with a stunning wedding experience. All 17 bedrooms at Augill can accommodate 34 guests, and additional complimentary beds are available for up to 10 kids.
Additionally, it has banquet options that may accommodate 46 to 60 people. Wedding and reception ceremonies may be held either outside the lovely lawns and gardens or in the opulent and majestic halls. This Castle is a must-see for wedding venues, whatever.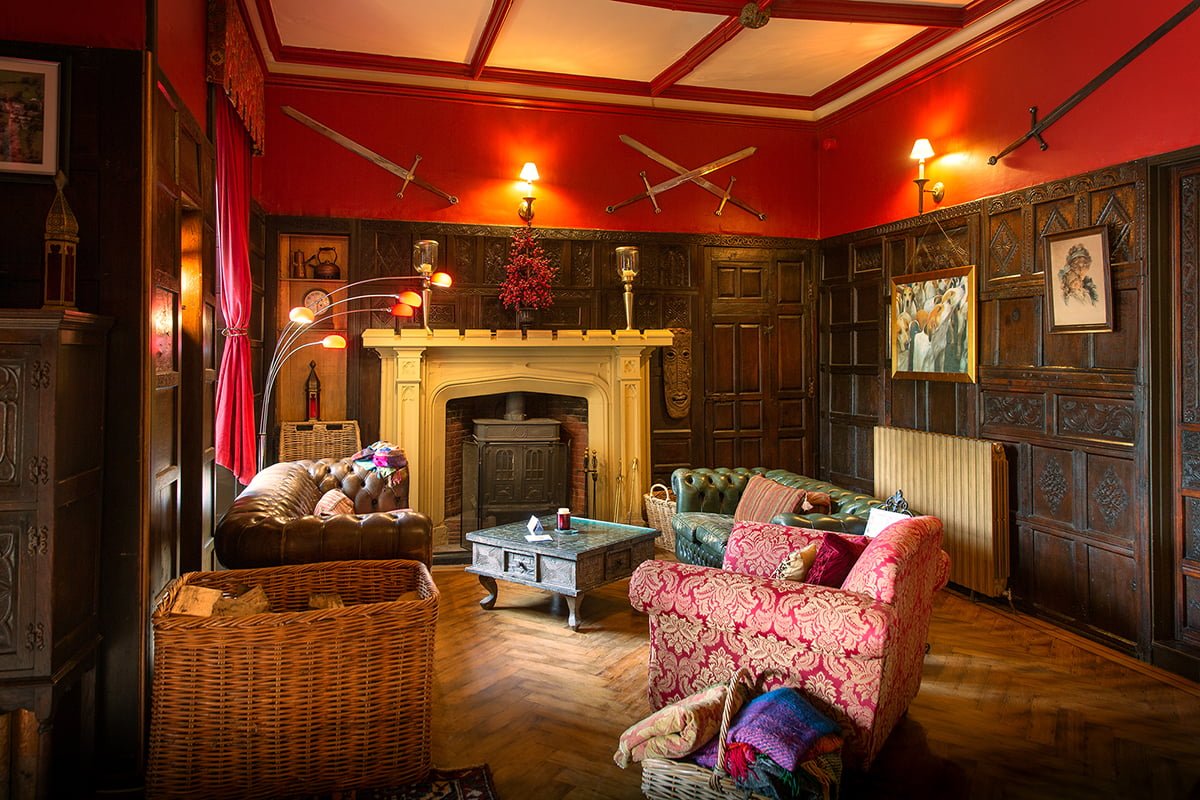 You might not have experienced anything like Augill Castle before. Why? It is, as one visitor said, "perfectly flawed." The family has lived in the Castle for twenty-four years and wants to bring a little bit of it to you. The family does not want to be a five-star hotel that tries to bring order out of chaos; instead, they want to celebrate with like-minded individuals the reality that life is chaotic and that we are all part of it.
That rhythm, meanwhile, varies with the seasons. When families visit the Castle during the summer, it takes on a pretty different atmosphere. If you're fortunate enough to visit on a calm night during the week, you could even find yourself able to make your entertainment.
CHÂTEAU D'ESCLIMONT, FRANCE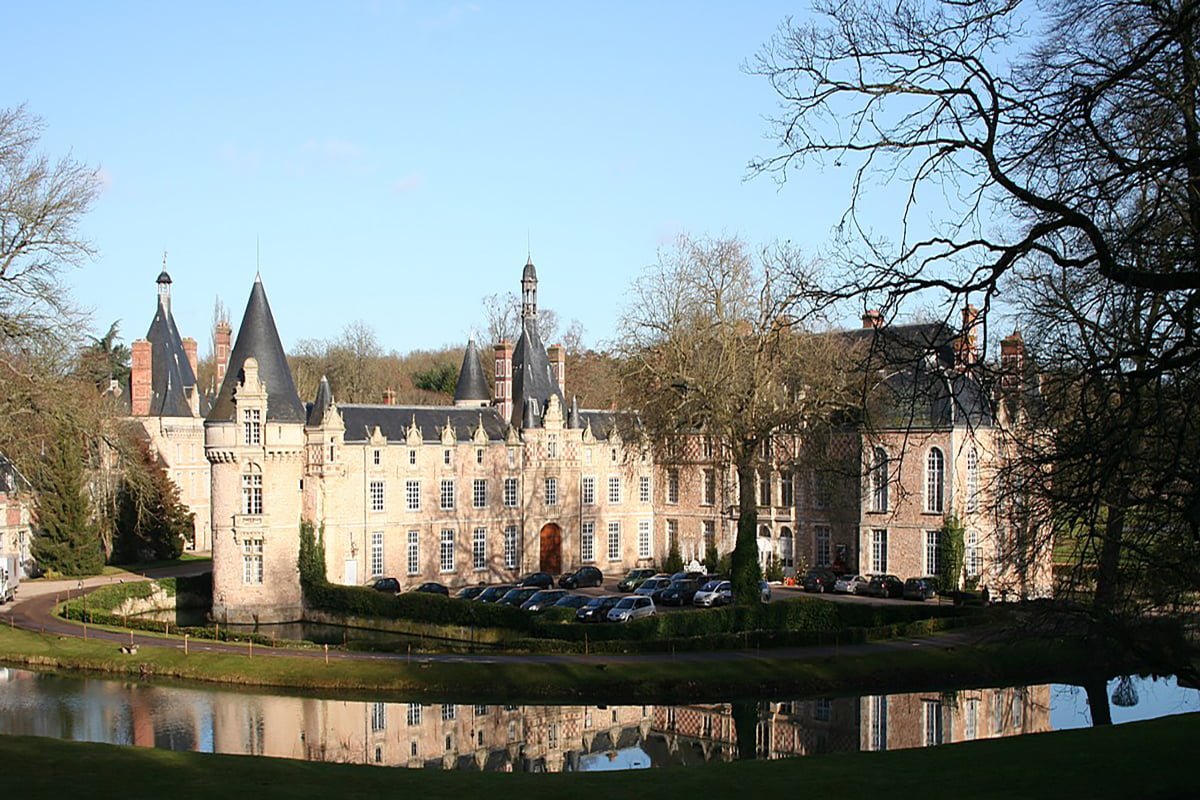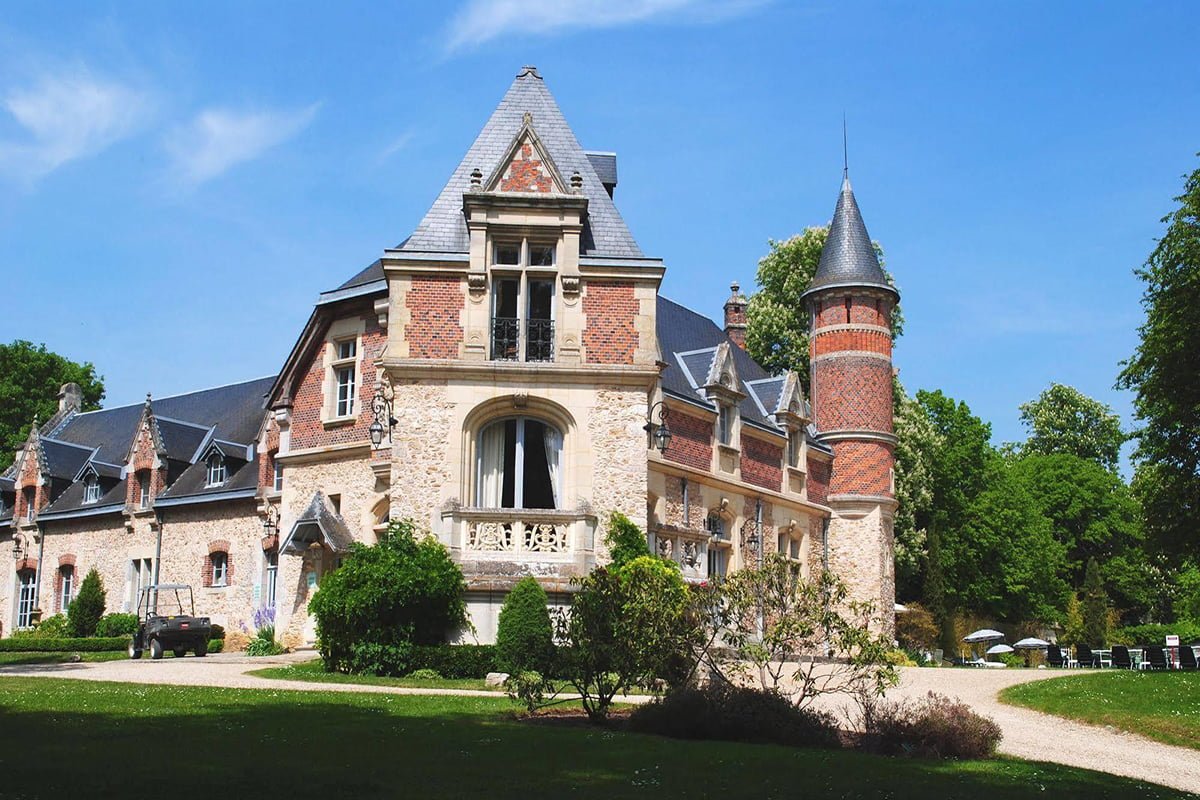 In France's picturesque Esclimont, you may find the Château d'Esclimont. The Château, which dates back to the 17th century, is located approximately an hour from the charming city of Paris. Exclusive wedding packages are available from the Château, some of which include the use of some of its stunning spaces, like the Trianon reception room. Its exquisite furnishings, which pay homage to the French Renaissance, and the tranquil vistas of the nearby woods make it the ideal setting for any fairy tale wedding.
The Château d'Esclimont offers an opulent escape into a regal past that is as graceful as the swans who inhabit its lake. The 150 acres of woodland, lakes, rivers, and gardens surround this beautiful towered and moated château.
You'll be happy to know that this Castle has everything you might want from a fairy-tale castle, including a gorgeous location, valuable antiques, handcrafted crystal chandeliers, marble fireplaces, and intricate ceiling frescoes. It is my delight, says François de la Rochefoucauld over the entryway, inviting you to start having a magnificent experience.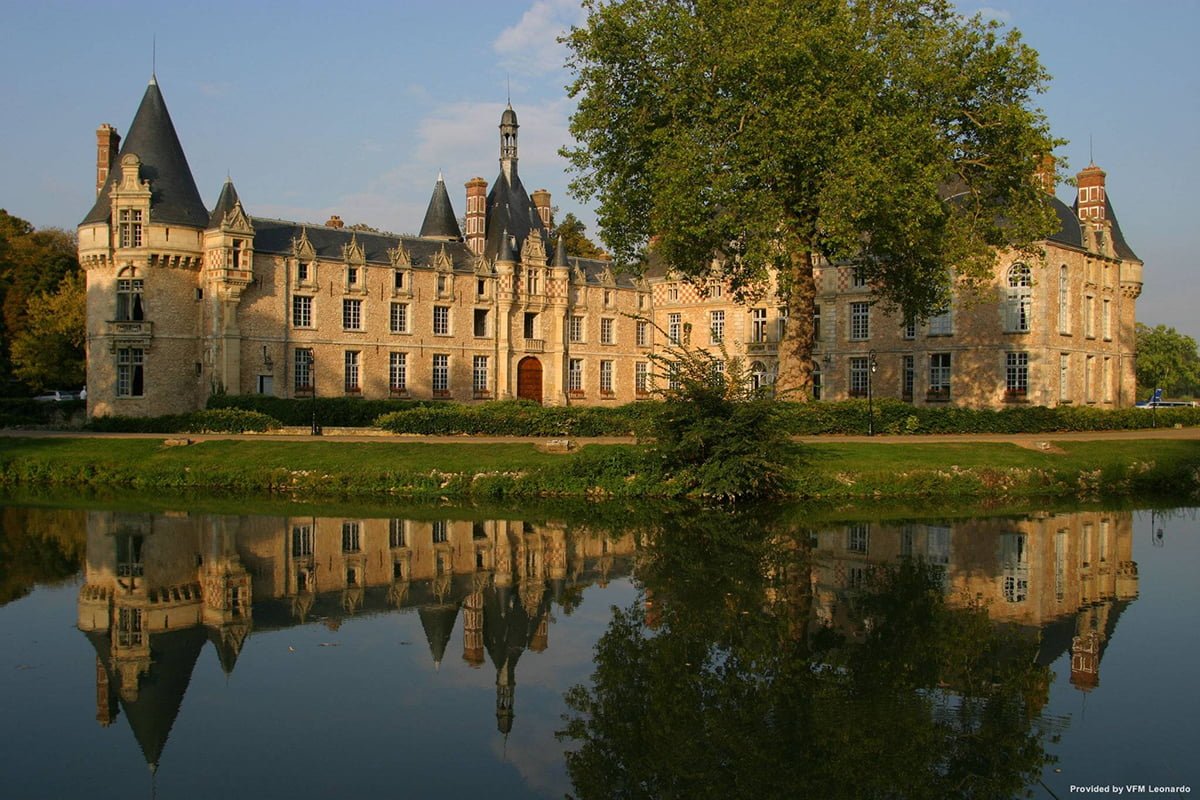 There are four areas for the accommodations, and all guest rooms are different. Many have lake views and are decorated with Oriental rugs, chandeliers, and replicas of 18th-century antiques. One unit has a tower all to itself.
This château, initially constructed in 1543 by Etienne de Poncher, the archbishop of Tours, has been owned by several aristocratic families. One of the owners was Philippe Hurault, the count of Cheverny and chancellor of France under King Henri III. Richelieu, who sat as an advisor next to Marie de Medici and Cardinal de la Rochefoucauld, had Claude de Bullion as a favorite owner. In 1634, Louis XIII appointed de Bullion as the first president of the Parliament.
One of the most illustrious families in France, the Rochefoucauld's, obtained the château via marriage. The director of the Beaux Arts, L.F. Sosthène de la Rochefoucauld, chose Rossini to lead the Paris Opera. Four eateries have a park view. The La Rochefoucauld is the most abundant (and expensive), requiring a man to wear a jacket and tie.
However, everything put in, you are bound to have the most memorable wedding, if you are to celebrate the grand event at this magnificent castle.
Booking Request for Singapore
Submit your details below and the Splendid Concierge Team will be in touch.